Ah, and just like that, summer is upon us. Summer brings us so many experiences that just aren't quite the same during any other time of the year. For some, summer even brings an indescribable, joyous feeling, kind of like Christmas. Sunshine is endless, the warm breeze smells like…well, summer, toes are covered in sand, skin gets darker, and smoothies are a staple for keeping cool. But summer hasn't really begun until…

1. The first watermelon has been cut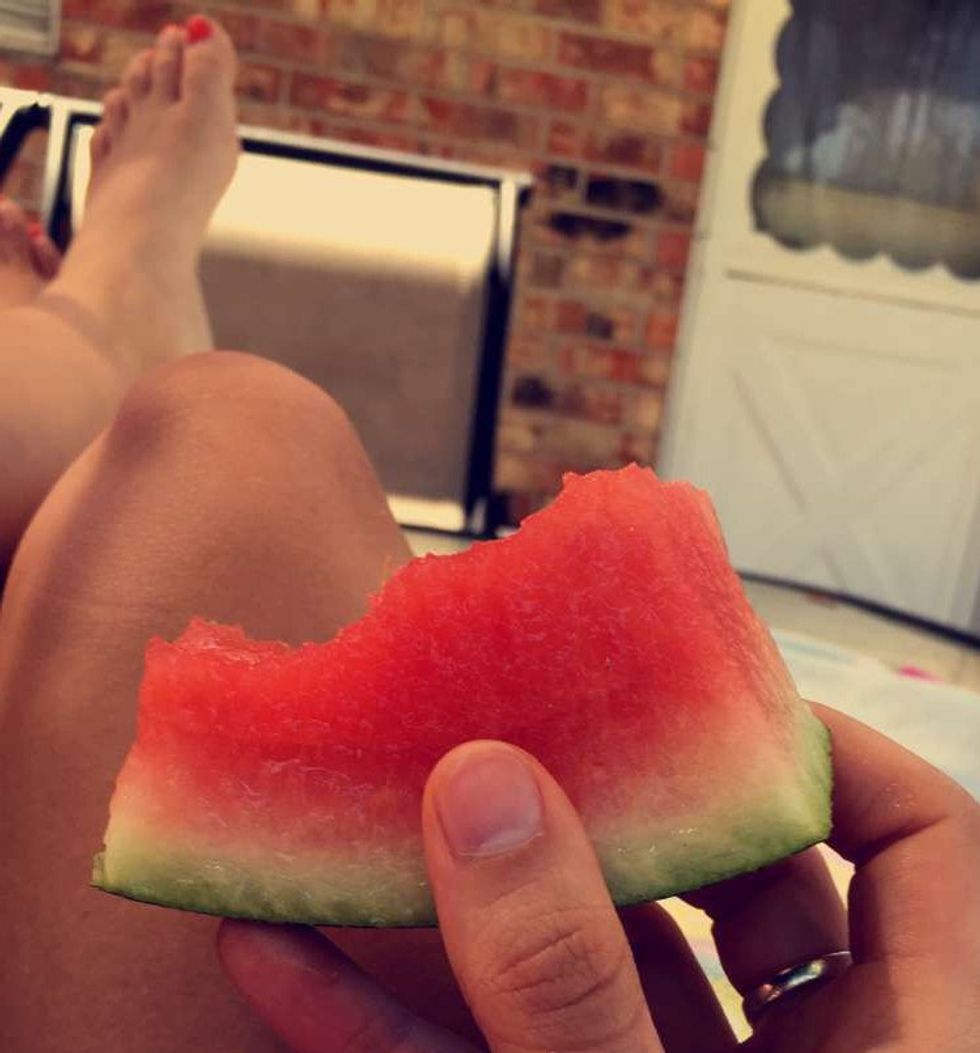 Watermelon always tastes better than I remember it. Maybe because it brings back so many summer memories!
2. The temperature has reached at least 90 degrees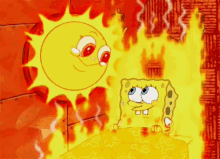 Three cheers for over 100 degree days in the south!
3. Your seatbelt has burned you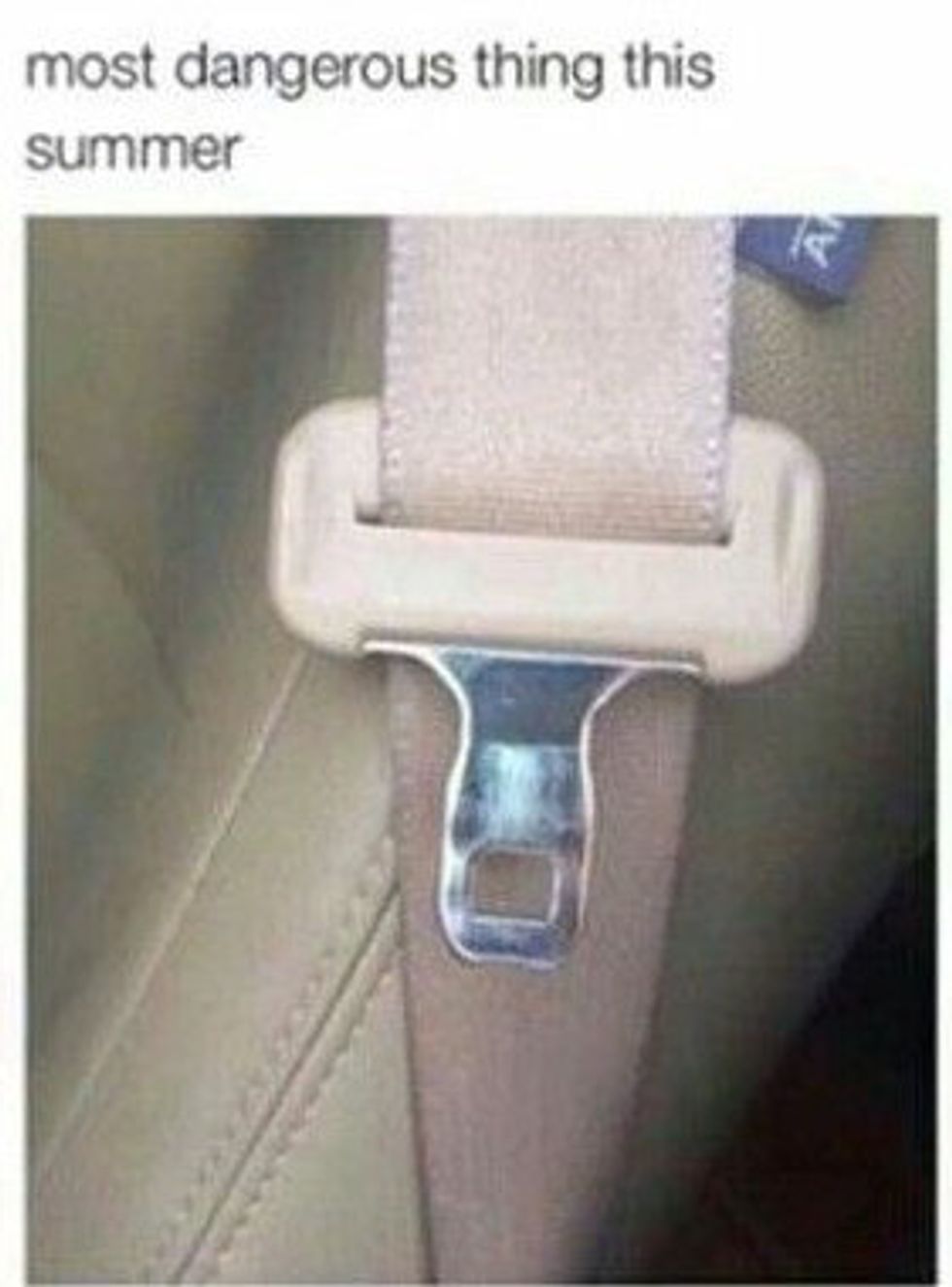 The ultimate betrayer.
4. You've taken a plunge in a pool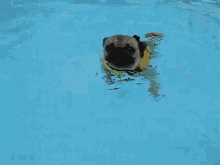 There is nothing like the first swim of the summer!
5. You've eaten a snow cone or popsicle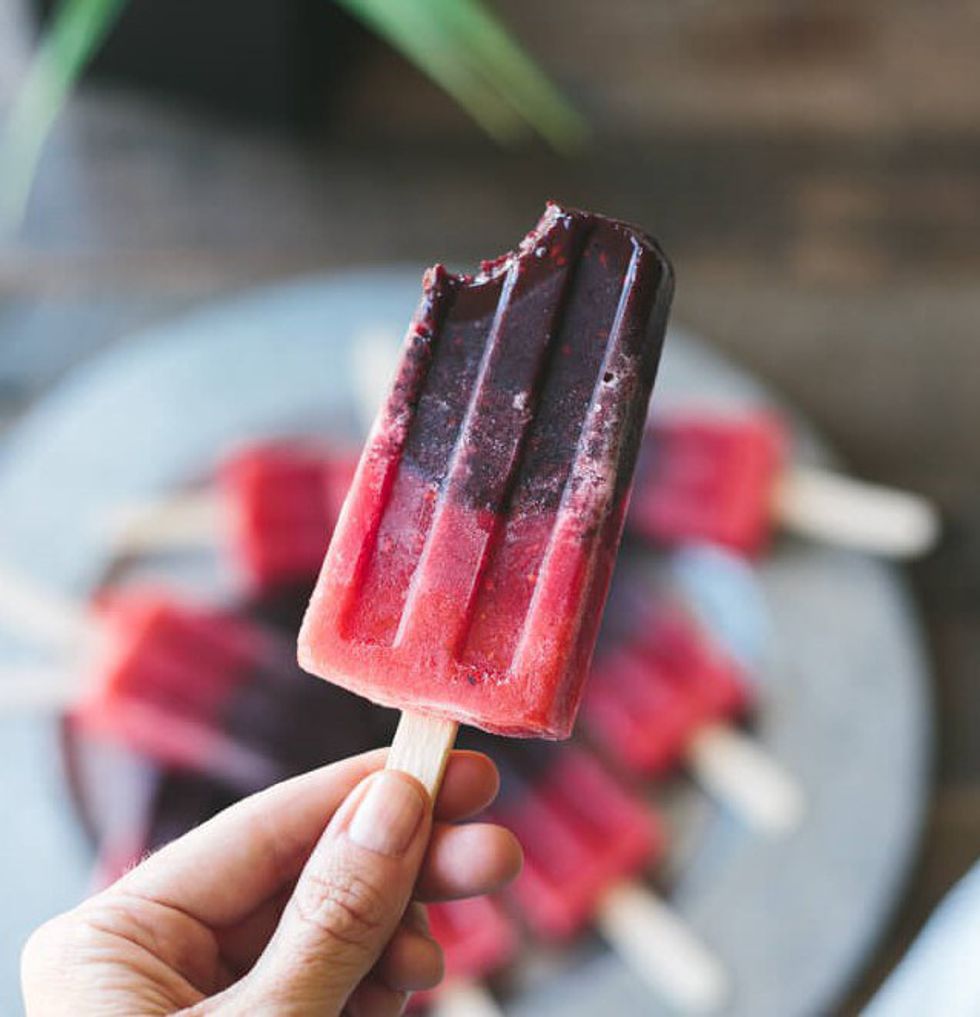 Snow-cone stands are the place to be in the summertime.
6. You've gotten sunburnt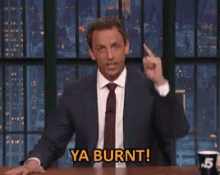 Maybe, one too many times...SPF 100 anyone? JK anything over 50 is a hoax.
7. The sidewalk is no longer acceptable for your bare feet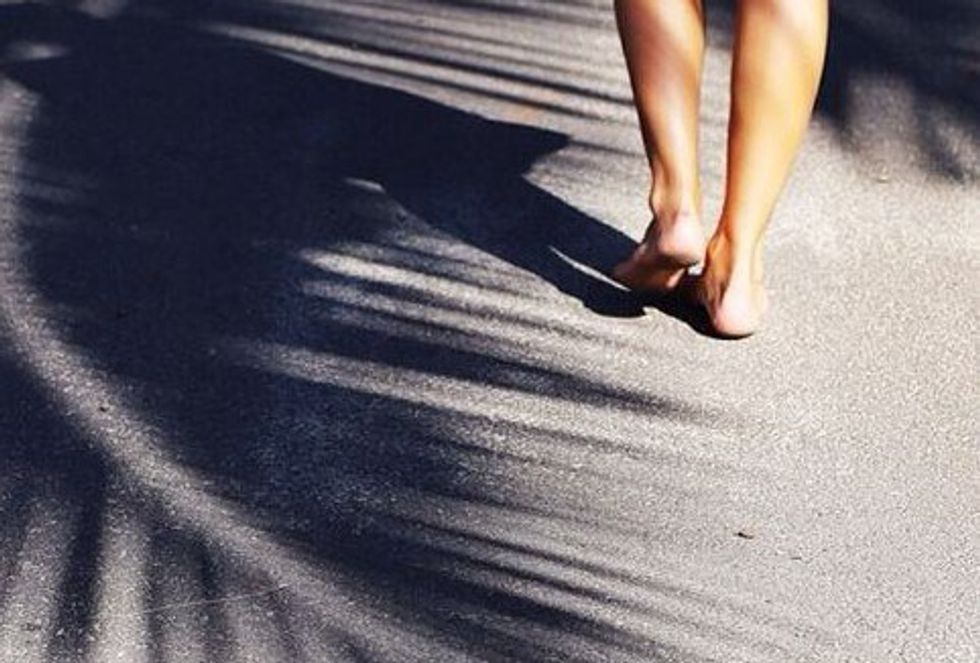 This is a huge lose. Like, what is summer without bare feet?
8. You've had a mini heart attack from thinking you forgot to do homework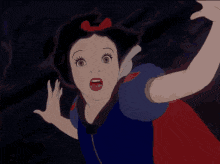 But seriously, this one is real for a long time after summer begins.
9. You've sung…"WHAT TIME IS IT?!"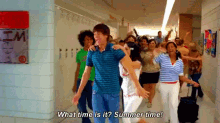 At least once, right?
10. You've had a glass of homemade lemonade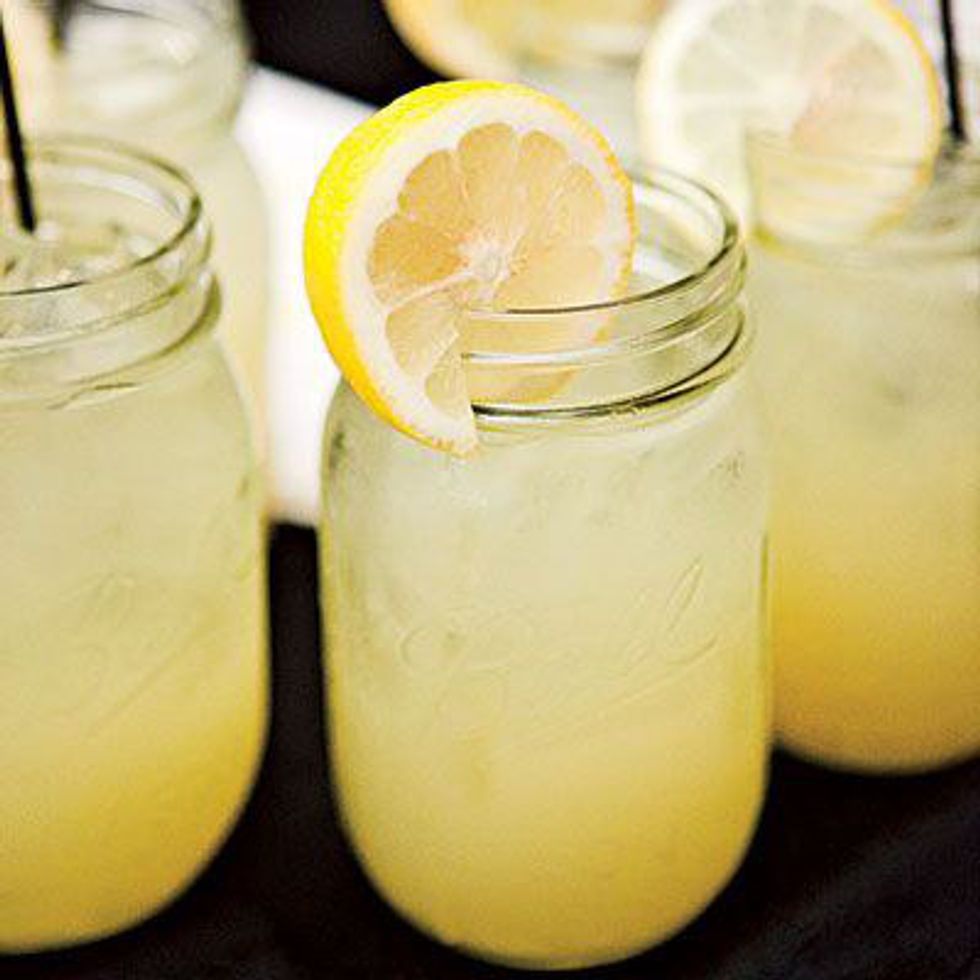 For those over-100-degree days.
11. You've slept in more than once in a week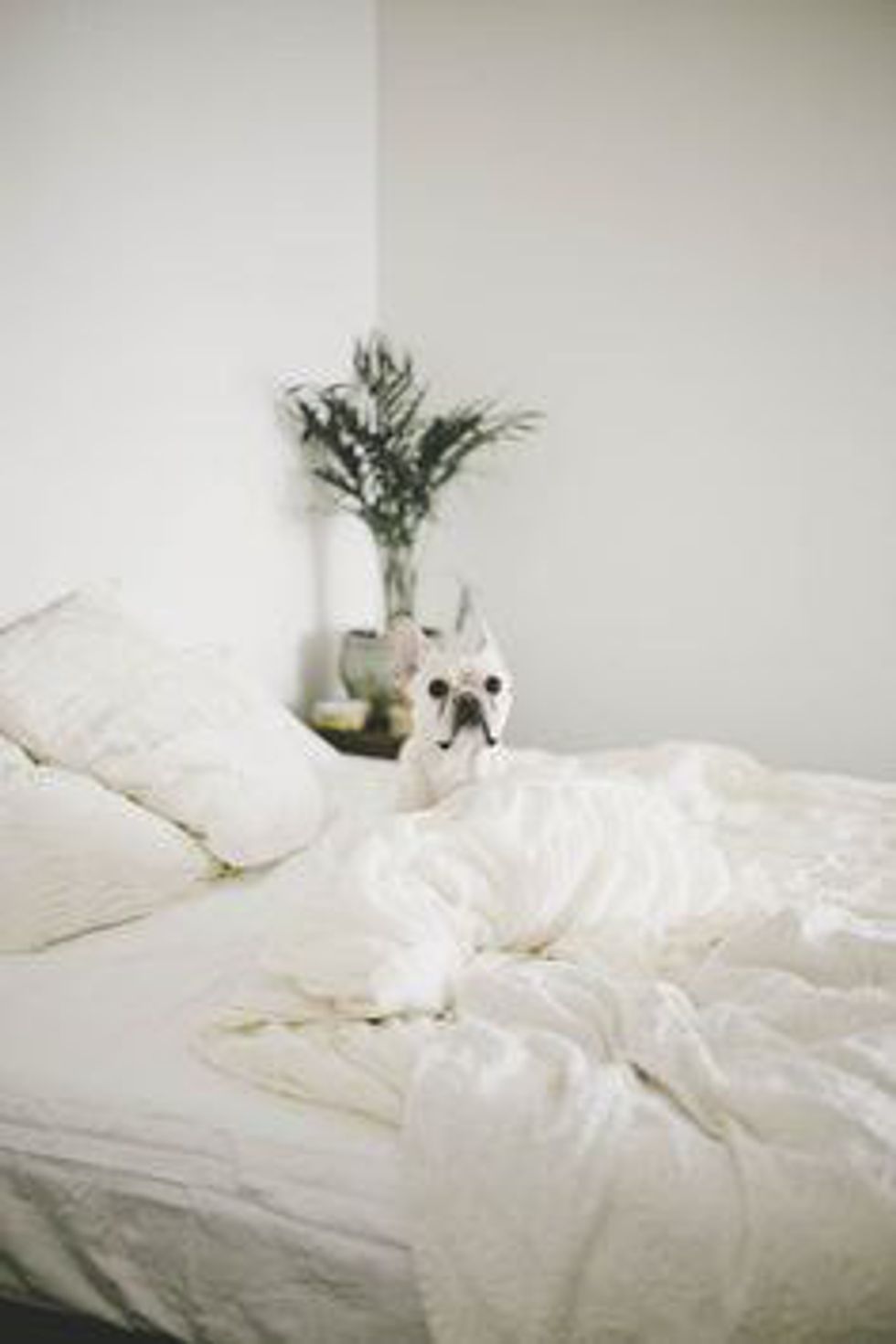 Or maybe every day?
12. You've had a backyard barbecue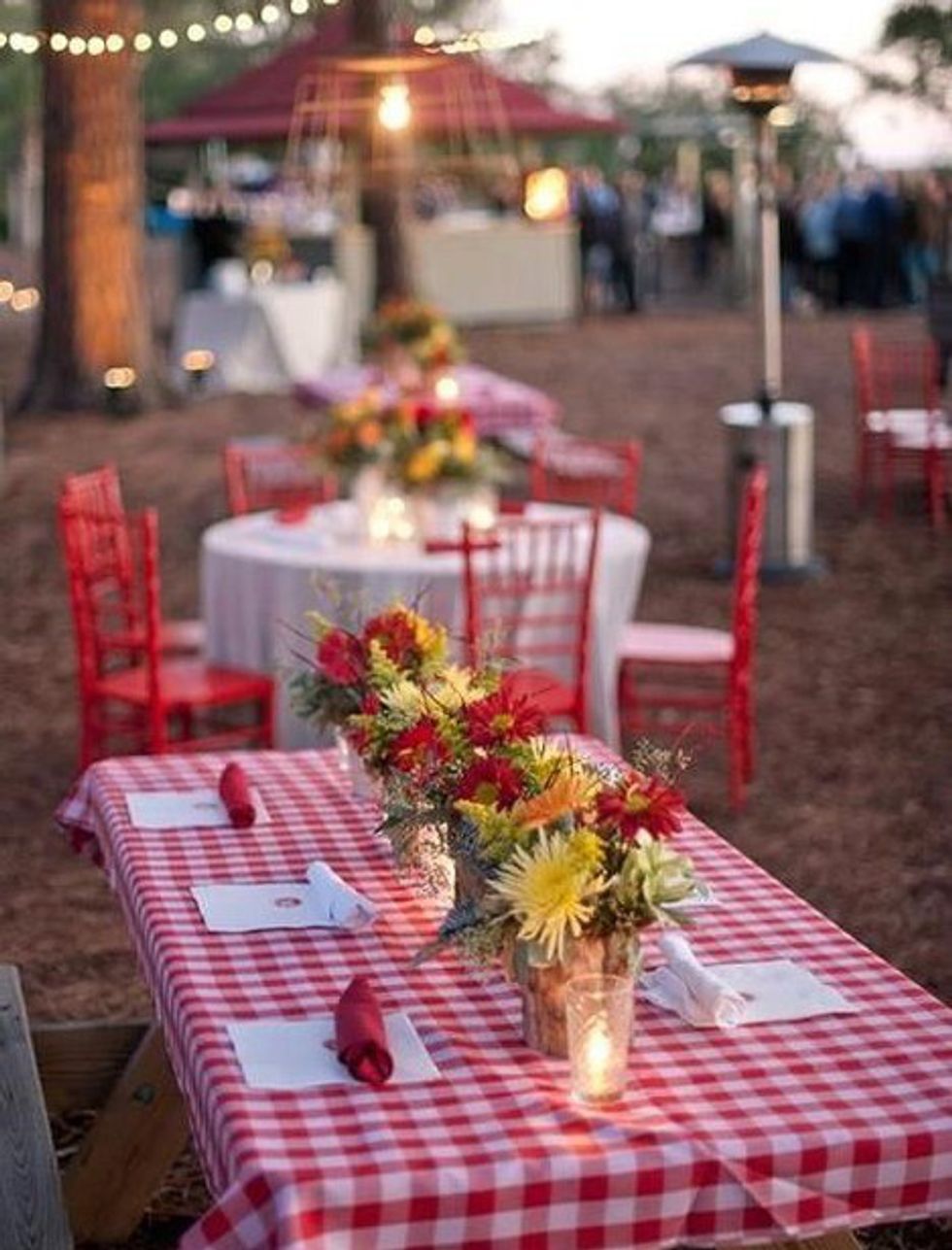 Spending time with friends and family is one of my favorite things to do any time of the year. Plus, when there is food involved? BONUS.
13. You've watched more TV than seems humanly possible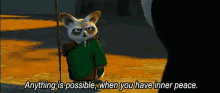 Sadly, this is too many of us.
14. Sunnies have become your everyday accessory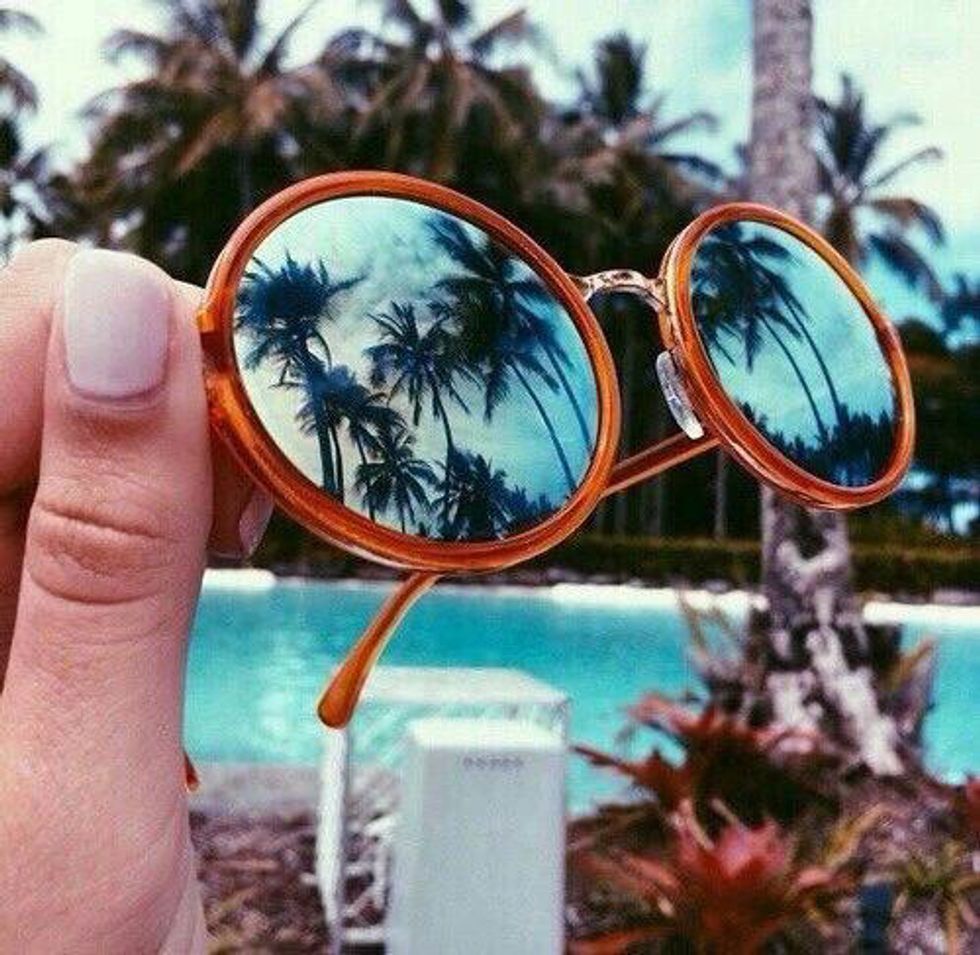 Cute and necessary!
15. You've eaten campfire s'mores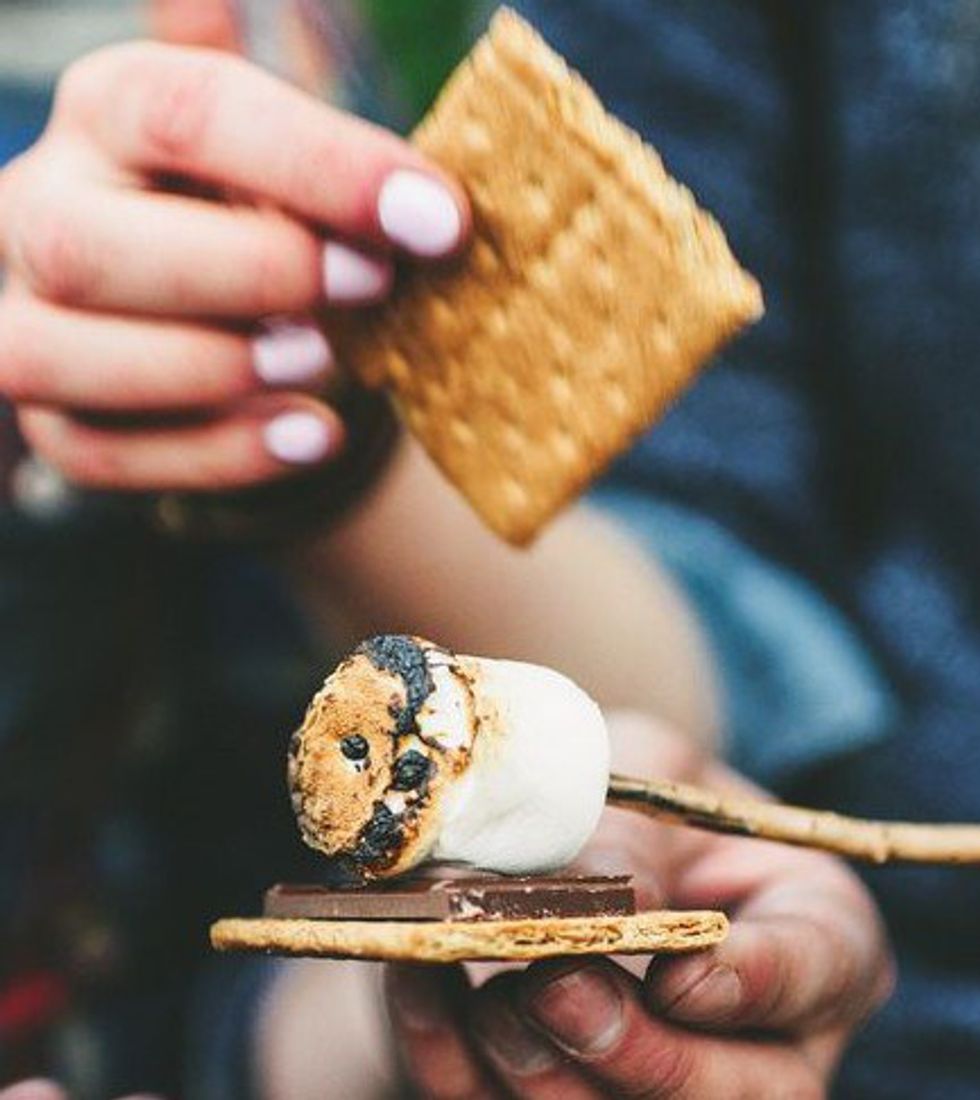 You can never have too many s'mores. They are practically heaven on earth.
Whatever your summer looks like for you, I think we can all agree that summer brings so many genuine moments that you will cherish forever. Happy Summer!