Studying in a different country was an eye-opening, meaningful experience that I will hold for the rest of my life. Not only did I learn so much about a different country, but I learned so much about myself. It forced me out of my comfort zone and allowed me to engage in a different country's culture and traditions.
Last Spring, I studied in Florence, Italy. My journey began on January 29th, 2018 when I boarded my flight from JFK to Florence. I was anxious and excited. When we arrived in Florence, my program arranged taxis to take us to our apartments. After 2 days of traveling, I arrived at my apartment on Via dei Neri, the most famous street in Florence for street food (dangerous and amazing at the same time). My roommates and I opened our apartment door to find out we had to drag our overweight suitcases up four flights of stairs. Tip: pack light! After hauling our bags to the top of the building, we discovered our apartment had the perfect view of the city and Brunelleschi's Dome. The view alone made it worth the hike.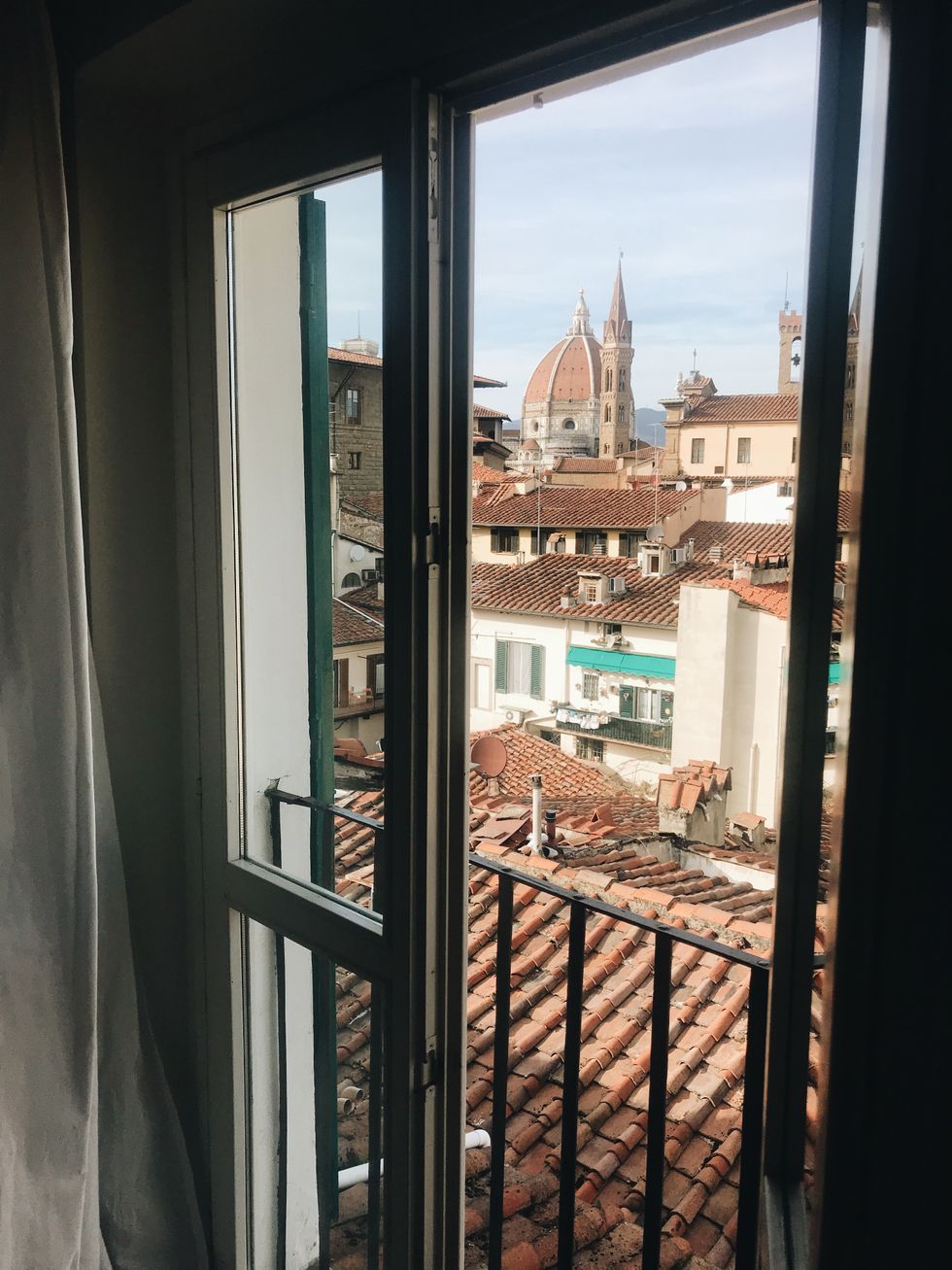 The view from my bedroom window. Heather Hudson
My time in Europe was unforgettable. I experienced several different countries and traveled throughout Italy. One weekend, I chose to travel alone to meet my friend in London and Paris. These are two cities I've always been interested in. Many of my friends abroad already went to London or Paris, but I was determined to go. I ended up meeting some friends that were studying in both London and Paris. Traveling alone to these countries taught me valuable lessons — it made me more independent and allowed me to create a trip focused on what I wanted to experience. When I arrived in London, I had no idea how to get from Luton Airport to the city center. I asked several customer service people, and one would think getting from an airport right outside of the city to the city itself would be simple. Wrong. I was frustrated and upset. I didn't know what to do. When I walked out of the airport, there were no taxis in sight. I ended up taking an unlicensed taxi (sorry, Mom) to finally get to the train station that would take me to the city center. Moral of the story: make sure you plan all means of transportation before arriving in a city and make sure you have the correct currency before you get there!
Traveling to Belgium was one of the best weekends during my time in Europe. I was intrigued by the cities of Brussels and Antwerp. Belgium is not a typical country students choose to visit while studying abroad. If you are fascinated by a city — go. You will not regret it. It was so valuable to discover new cities I never thought I would have the opportunity to see.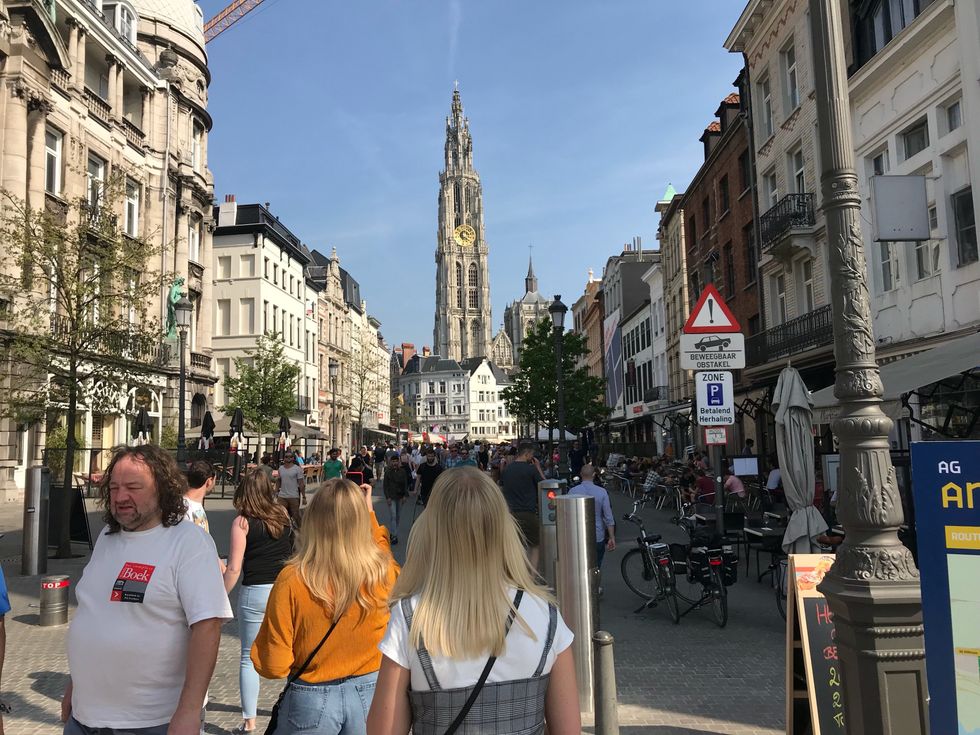 Walking through the streets of Antwerp, Belgium.Heather Hudson
Studying in Italy, I learned the importance of food and culture. Inevitably, half of my classes involved cooking. I will carry the skills I learned in these classes for the rest of my life. I took another course called Palaces of Florence", where I learned the history of many of the buildings I walked passed each day. Florence is a city enriched with art and architecture from several periods of time. It was incredible to walk inside buildings that are thousands of years old.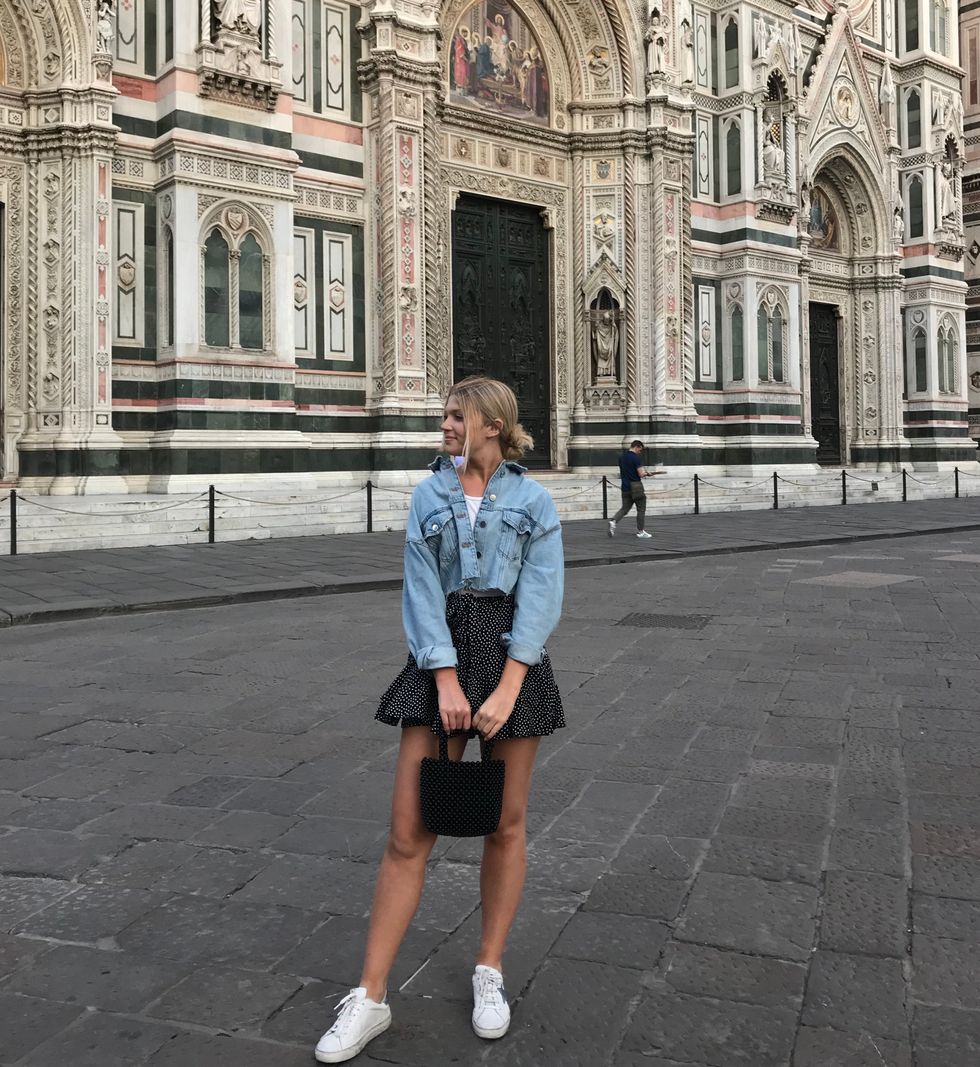 In front of the Duomo in Florence.Heather Hudson
Although four months seems like a long time, it goes by faster than you can imagine. If you choose to study abroad, I cannot emphasize enough the importance of experiencing and learning something new every day. It is important to travel to other countries, but make sure you leave some weekends to immerse yourself in the city you're studying in. The weekends spent in Florence were some of the best weekends I had abroad. Often, people will jam pack their weekends with trips to other countries. I will admit, I traveled a lot. But remember, Europe will always be there. Most likely, you will get the opportunity to go back. Living in a different country is an opportunity far less likely to come your way. Make sure you're spending enough time in the city you chose to study in.