Ah, yes, winter quarter. Nothing like waking out the door for your 9 AM class with a negative ten-degree wind chill running down your back. After being on break for an entire six weeks, it is needless to say that returning to a regimented schedule that does not accommodate staying out until 3 AM and sleeping until noon is quite the game changer.
Not to mention the fact that I took the liberty of opening my schedule for the first time on the morning of January 2nd, ultimately meeting my untimely fate of sitting in a religion class when I should have been studying communications in the building across the street. Forget the coffee, this moment was my morning wake up call. To all of those who had a rough go of it on their first morning back from winter break, this is for you.
1. Wearing layers of clothing only to walk half a block to class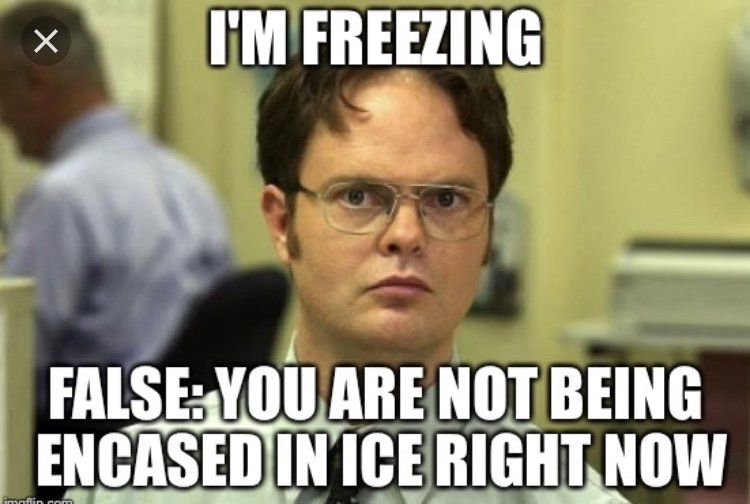 As always, it has been a classic Chicago winter this season, with temperatures ranging from ten degrees down into the negatives. Due to this, one needs every inch of protection from the cold if they are going to attempt to go to class. You break out the puffy jackets, sweatshirts, scarves, and gloves, only to trek a few hundred feet down the street into the nearest building…only to sit in your chair and remove it all because the heat is blasting.
2. Oversleeping for your earliest class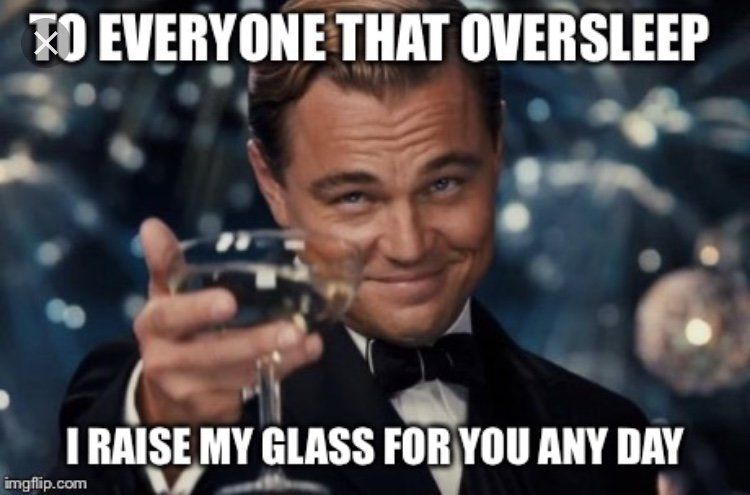 Last quarter, I thought it would be a remarkable idea to schedule all of my classes to begin no earlier than 2 PM. I could stay out as late as I wanted and be in no rush to race to an early morning class. To my dismay, it was anything but remarkable. I found myself feeling sluggish and tired, while constantly angered by the fact that the only option I had left myself with was to pick up night shifts at work, as my mornings had been utterly wasted.
Now that I have chosen to take morning classes, I find myself struggling to wake up in time. I have come to accept the fact that being late will forever be one of my specialties.
3. Trying to remember how you ever stayed awake during a lecture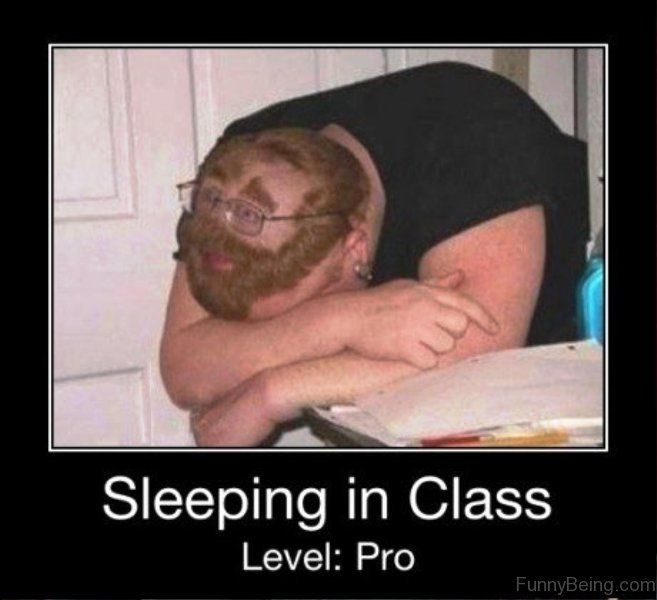 "We were only gone for six weeks, right? I've definitely pulled this off before. Seriously, how hard could it be to avoid getting caught sleeping behind my laptop screen in the back of the classroom?"
4. Receiving course deadlines during syllabus week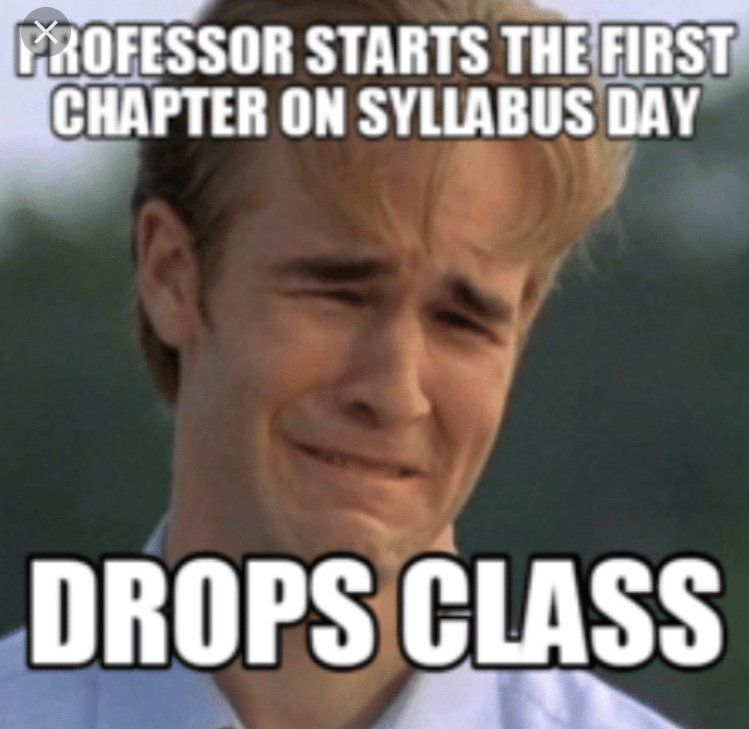 Syllabus week, everyone's favorite week of the year. Just when you think that the only deadline you'll have to worry about is getting to the party of the night, you get slapped in the face by a paper with a due date of 12 PM on Friday. It's moments like these where I just love being a college student.
5. Realizing that your professor did, in fact, show up for class on the first day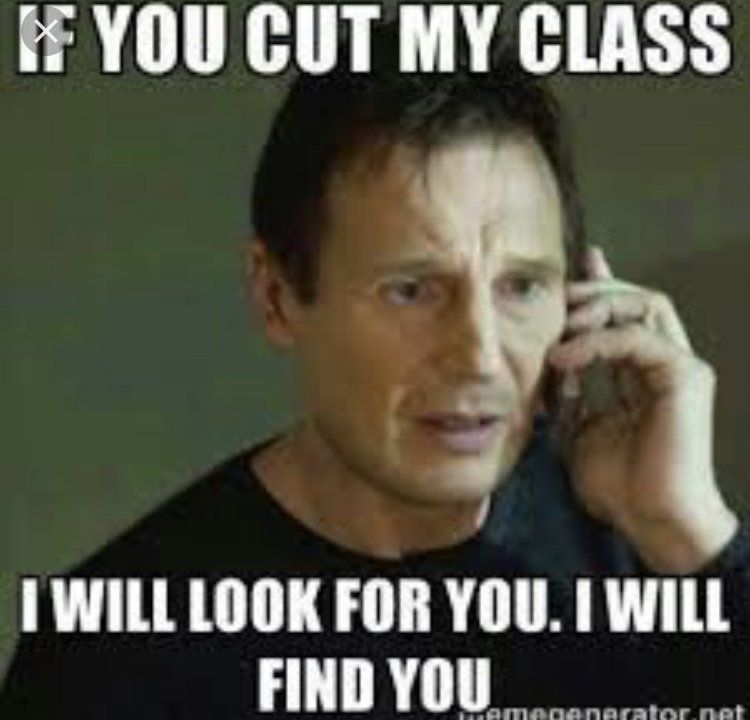 I am considering myself to be one of the lucky ones when I say that my professor for my first class of the day did not bother to show up that morning. To everyone else, I am so sorry.

On the bright side, at least we survived week one. It can only get better from here... right?