I've been wearing glasses since about third grade, and ever since then, I have run into a plethora of problems they bring. Don't get me wrong, I love my glasses. Putting them on for the first time and actually seeing the leaves on the trees or the board on the other side of the classroom was, in fact, life changing.
We all have to admit, though, no matter how lovely it is to see with them on or use them to cover up under eye bags, our glasses have some flaws. So here I am, with the help of "New Girl," to explain a few of the struggles of glasses.
1. Trying to find your glasses without your glasses, but you need your glasses to find your glasses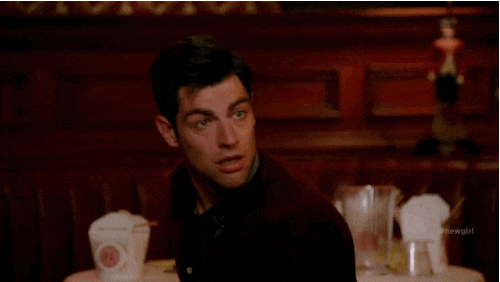 This by far is the worst thing in the world. Nothing is worse than waking up in the morning or setting your glasses down while putting on face moisturizer and suddenly your glasses have disappeared. And, even worse, you can't find them because now you can't see.
2. Running around without your glasses on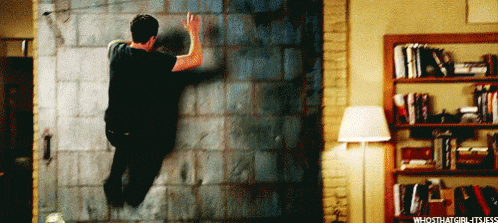 Forgetting your glasses somewhere is horrible, so you just go blind and hope for the best. We already know to expect the worst at this point.
3. Trying to conveniently fall asleep while watching TV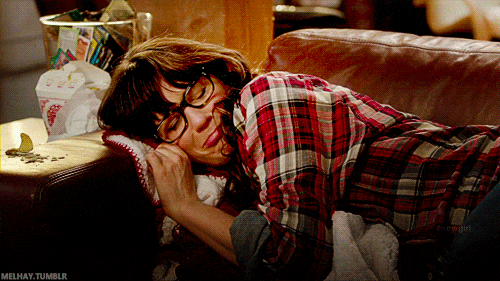 It is not possible for someone who needs glasses to watch TV and try to fall asleep. You'll either break your glasses or stare at a fuzzy box wondering what exactly is going on.

4. Rain. Enough said.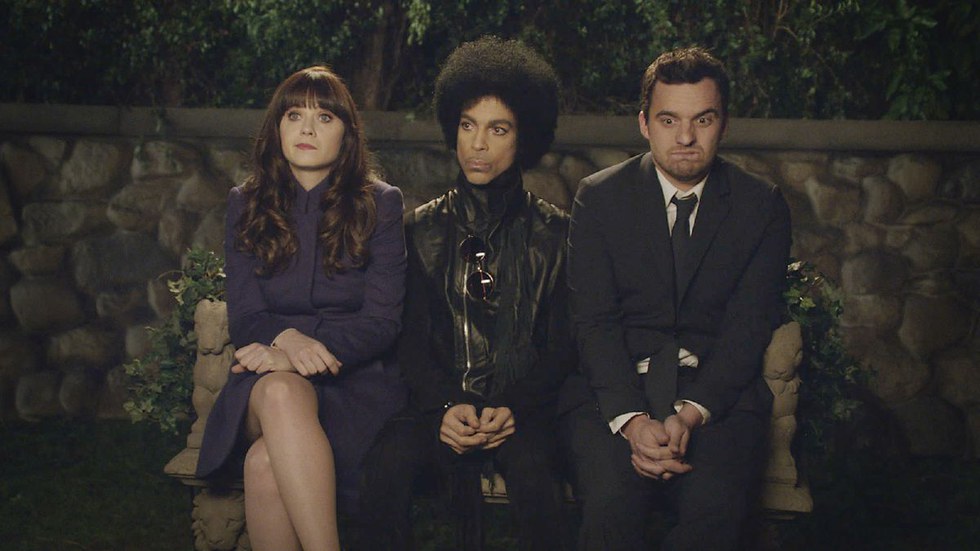 Are glasses windshield wipers a thing? Cause here I am, patiently waiting.
5. Going inside after being outside in the winter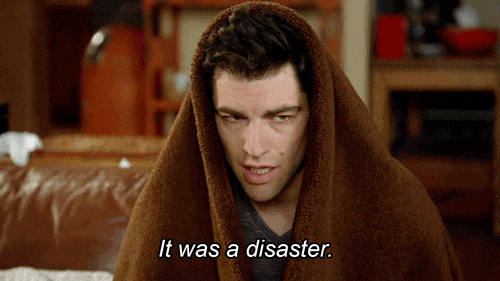 Things get a little steamy if you know what I'm saying...
6. No, I don't see multiple fingers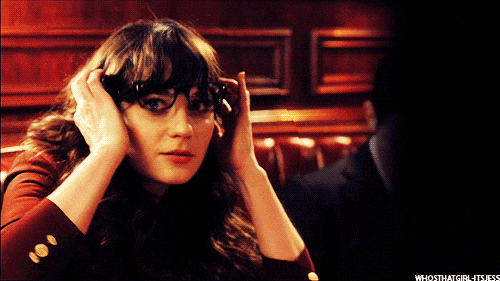 I honestly don't know how this idea came about--the fact that people assume because I cannot see, I automatically see more of everything. Truth be told, I see less. Everything just gets blurry and lost. You could be two feet away from me and already your face is just becoming a blob.
7. No, you don't see better with my glasses on. You have 20/20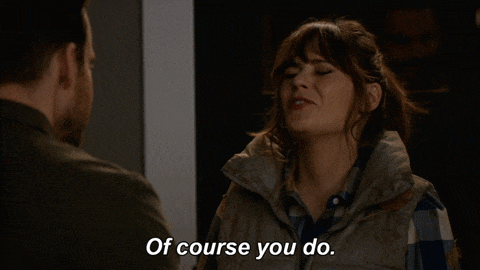 "Oh, can I try your glasses on? Wow, I see so much better with these on, maybe I need some." No, no you don't. It is just a mind trick. And trust me, you don't want them.
8.They can be a fashion statement or the biggest disaster ever.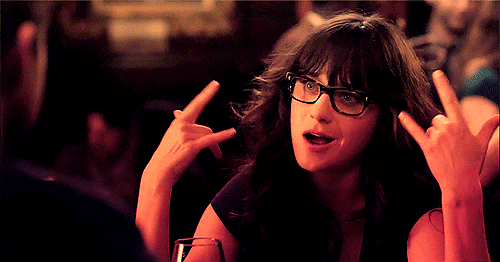 Why I thought I should get speckled, rimless grandpa glasses in 7th grade, I will never understand. But, you better believe my glasses now are one of favorite accessories.
10. Sports and glasses, not a very great mix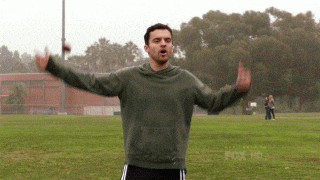 Sweaty face means slipping glasses down the bridge of your nose. Also, maybe someone will run into you and knock your glasses off or better yet, step on them!
11. Forgetting your glasses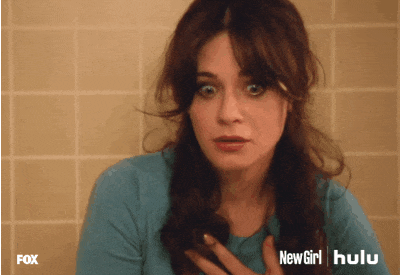 You forget your glasses for some over night trip and you take your contacts out for the night and say screw it. You walk around half blind, and everyone around you is questioning why you are squinting so hard. You are just trying to see a little better, that's all.