We've all had some pretty strange cravings or eaten some questionable combinations of food, but these combos take it to the next level. You may shake your head and wrinkle your nose, but the truth is you'll never know if you like it until you try it. Let me introduce you to some combos that will leave you stunned, startled, or maybe just sickened.
Fries with Honey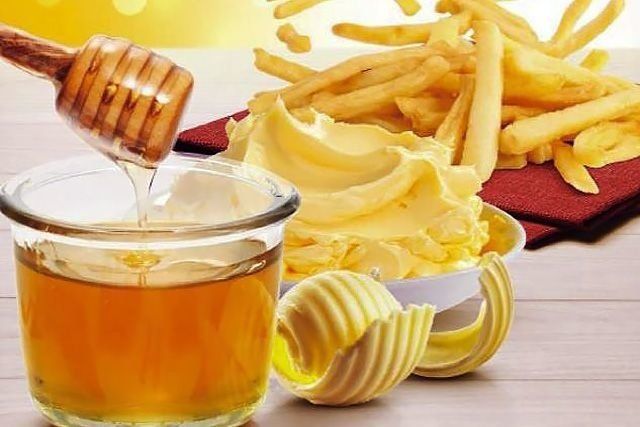 Kind of salty I've never tried this before.
http://www.takepart.com/article/2015/02/26/mcdonalds-honey-butter-french-fries/
Now I've been known to dip my fries in anything from ranch dressing to ketchup, but I can't say I've thought about honey. As it turns out, the honey coats the fries in a sweet glaze and the fries themselves provide that saltiness that we tend to often crave.
Doritos and Hummus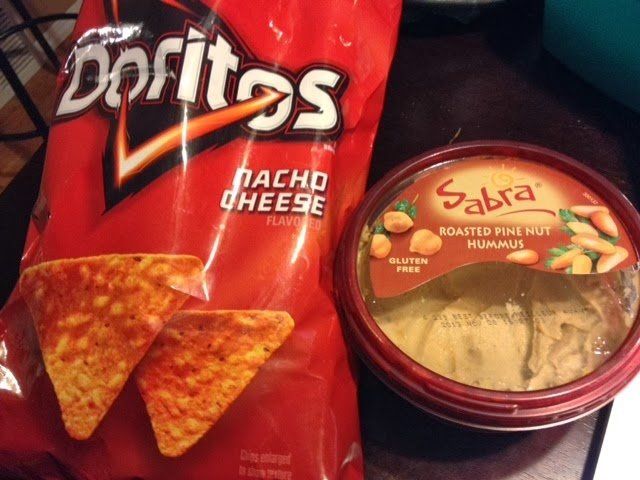 This just in: Humitos.
http://mommywifeteachercook.blogspot.com/2013/09/five-for-friday-linky.html
The other day I was sitting in the library, working on a paper and I hear the familiar crunch of a Dorito. When I casually glance over to affirm by predictions, I notice that the owner of the Doritos also had a tub of hummus as well. My first reaction was disgust but I soon realized that since hummus has a somewhat subdued flavor, the Doritos provide a way to spice them up. I haven't worked up the guts to give this a go, but I hope you will.
Waffles with Cream Cheese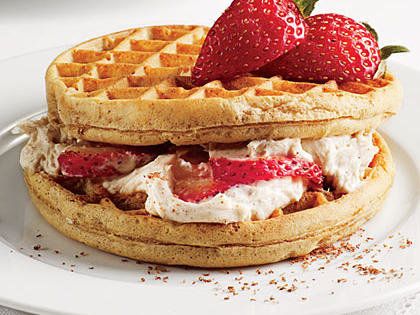 I think you'll like this a waffle lot.
https://www.myrecipes.com/recipe/cream-cheese-waffle-sandwiches
This one might not seem very strange at all to you but for me it was mind-blowing. Since I don't particularly enjoy syrup, and butter tends to run a bit bland, applying your favorite cream cheese flavor on a waffle can take your waffle to the next level. Add some strawberries, oranges, or bananas and you're all set for a sweet breakfast.
Chocolate Avocado Pudding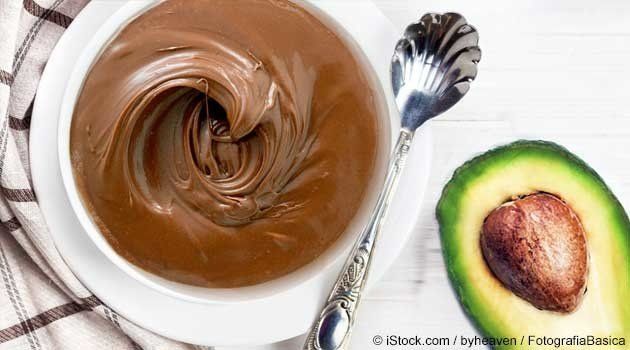 Everything I avo wanted.
https://recipes.mercola.com/healthy-chocolate-avocado-pudding-recipe.aspx
This may not be as much of a combination as it is a recipe, but I assure you, it's just as delicious. Chocolate avocado pudding is made of avocados, chocolate milk, cocoa powder, vanilla extract, salt, honey, and bittersweet chocolate. It's both vegan and gluten-free while being a healthy alternative to store bought pudding with added sugars and artificial sweeteners. If you're not in love with avocados, don't sweat it, the avocados are there for pure texture and health benefits only.
Apples with Salt and Pepper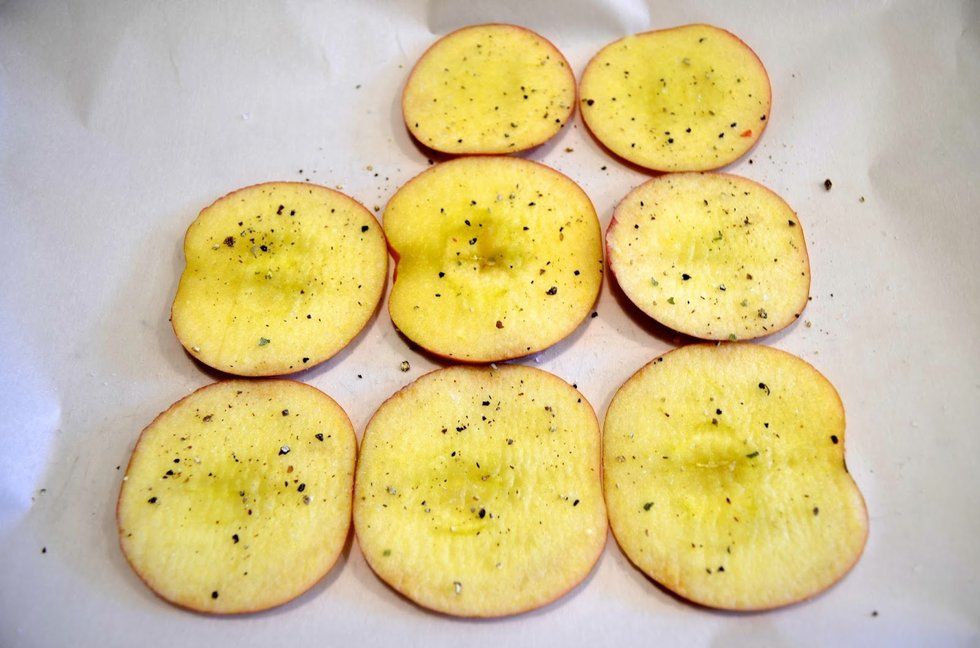 The new apple of my eye.
http://www.thegenevaconventionblog.com/2014/10/baked-apples-with-gruyere.html
I've never really been a fan of eating my fruits plain, but I had never considered using seasoning, beyond the typical apples dipped in caramel and Nutella. If you're looking to cut down on the sugars and the calories, try seasoning your apple slices with salt and pepper and baking them in the oven for a few minutes. While consuming your fruits for the day you'll also being satisfying your salt craving.
Vanilla Ice Cream with Soy Sauce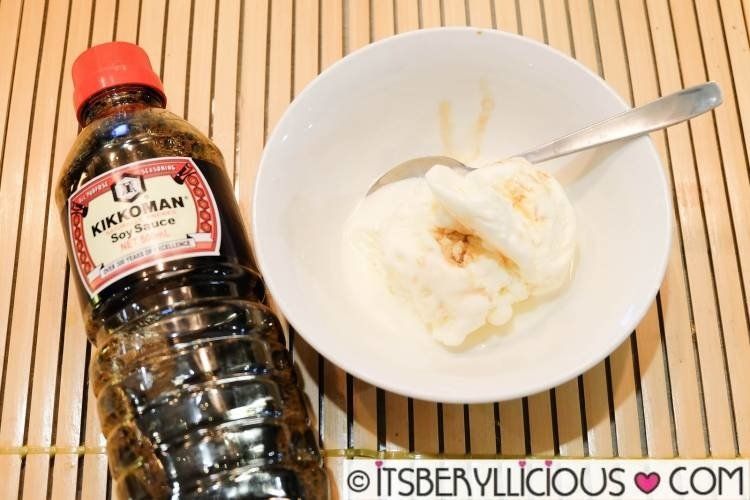 I scream you scream, we all scream at this combo.
https://www.buzzfuse.net/96-1/50-weird-food-combinations-which-sound-gross-but-taste-amazing/
I know what you're thinking about this one, but hear me out. Adding soy sauce to your plain dish of vanilla yogurt is like creating the perfect sweet and salty dessert. Consider chocolate covered pretzels, the chocolate provides satisfaction for your sweet tooth and the pretzel provides a colorful and salty complement. Once you get past the appearance, I guarantee you'll never go back to your chocolate syrup.
Frosted Flakes and Cheese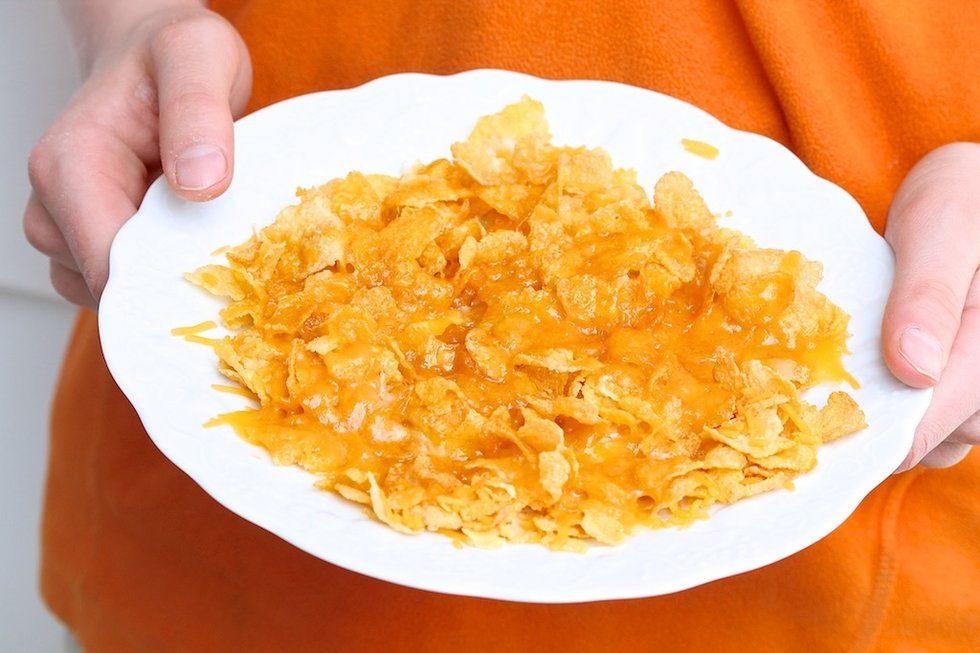 They're grrrrrrrrrrrrross?
One of my favorite snacks of all time is shredded cheddar cheese melted on top of saltine crackers but on top of my cereal? At first, I said no thank you, but then I got to thinking about it. The frosted flakes serve as a sweeter alternative to the typical tortilla chip and become pliable and almost soggy in the process. I don't know that I'd recommend adding salsa or guacamole but this couldn't be the worst thing, could it?
Oreo Cookies Dipped in Orange Juice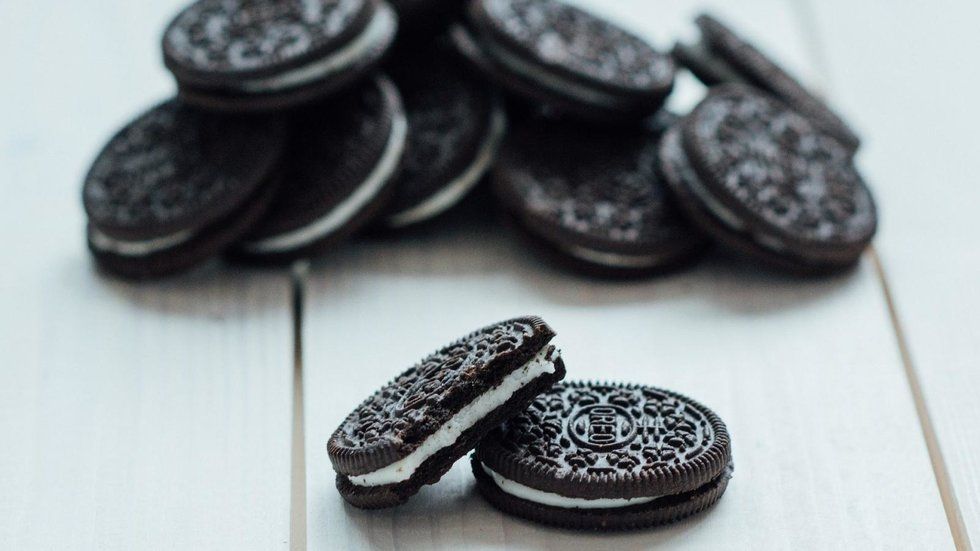 https://qz.com/806914/oreo-twist-off-game-prediction/
We all know the familiar Oreo and milk situation all too well, I say its time to change it up. Oreos dipped in orange juice balance the creamy chocolate piece of heaven with a tangy, fruity punch. We have chocolate covered strawberries and bananas, so why shouldn't we treat Oreos the same?
I hope that I've succeeded in convincing you to try at least one of these combinations, or at least have moved you in the right direction. If I can sacrifice my Doritos to hummus then you can add substitute your ketchup for honey on your fries- honey.