With Halloween around the corner, there are so many things to look forward to candy, parties, scary movies, etc. However, my favorite part of Halloween has always been the costumes. Since I was a kid, it was always so fun to create my own costume and then go out and see all the costumes that my friends had come up with. Through my costumes, I was able to express my interests and creativity.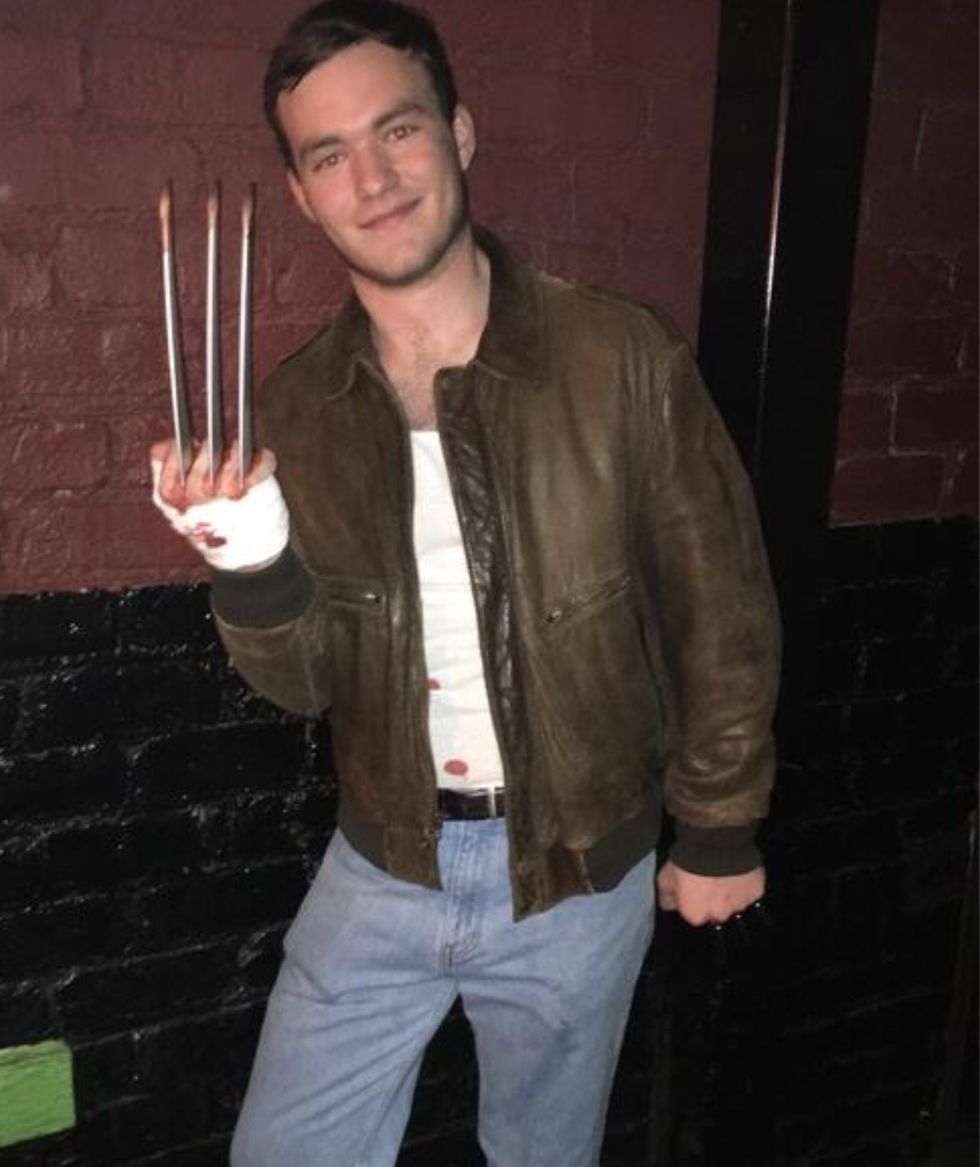 My wolverine costume from last Halloween@ProfessorEntrekin on Instagram
However, just like how every year comes with new costumes and trends, there is the inevitable headlines about people (mainly celebrities) wearing an "inappropriate" or "insensitive" costume. Worse, there are the headlines which lament retailers which choose to sell a costume with poor taste. This year has already seen costume retailer Yandy have to pull their "sexy Handmaid's Tale" costume after the backlash that it was oppressive towards women. These headlines are nothing more than typical oversensitive critics that want to stall the fun of Halloween.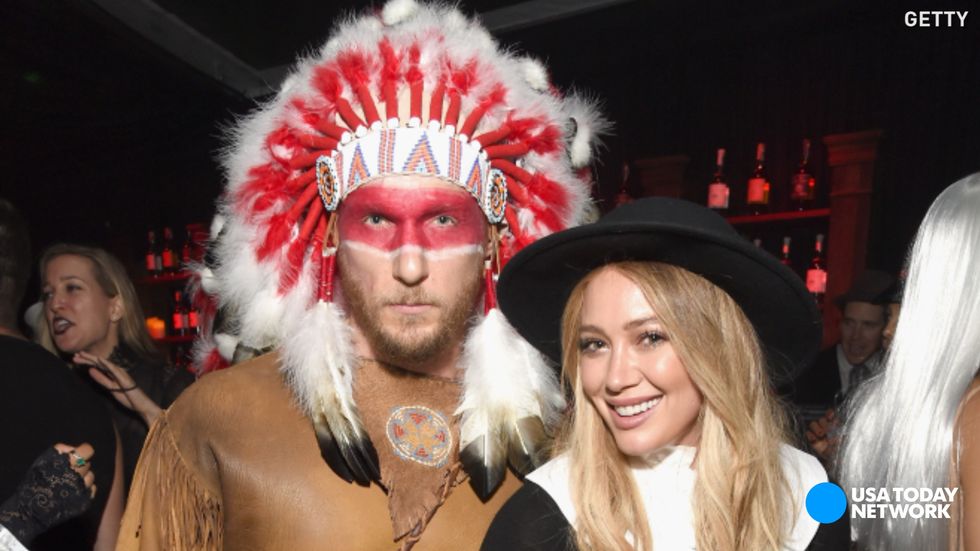 Hillary Duff and her boyfriend caught immense backlash from only groups after dressing up as a pilgrim and Native American USA Today Network
Let me clarify one point: any outfit which is overtly racist should not be tolerated nor defended. A person that chooses to wear blackface should not be defended. However, there is a distinction between wearing blackface (a practice which was used to promote institutional racism and gross stereotypes that dominated the Jim Crowe era south) and someone wearing a Native American Warbonnet. Plains Indians in American history really did wear feathered headdresses, and while these costumes are caricatures, they do not have racist intent.
They are merely representing a certain culture from the history of our nation. People are not demoting the merits of Native Americans or oppressing them with their costumes. It is just a costume. To me, the most ridiculous argument about "cultural appropriation" was the controversy over Moana costumes. Instead of viewing the costumes as just kids getting to dress up as characters from their new favorite Disney movie, the costumes had to carry a debate about whether other cultures had the right to wear the traditional clothing of another culture. How dare these American children to adopt aspects of another culture into their own; what do they think America is, some sort of melting pot?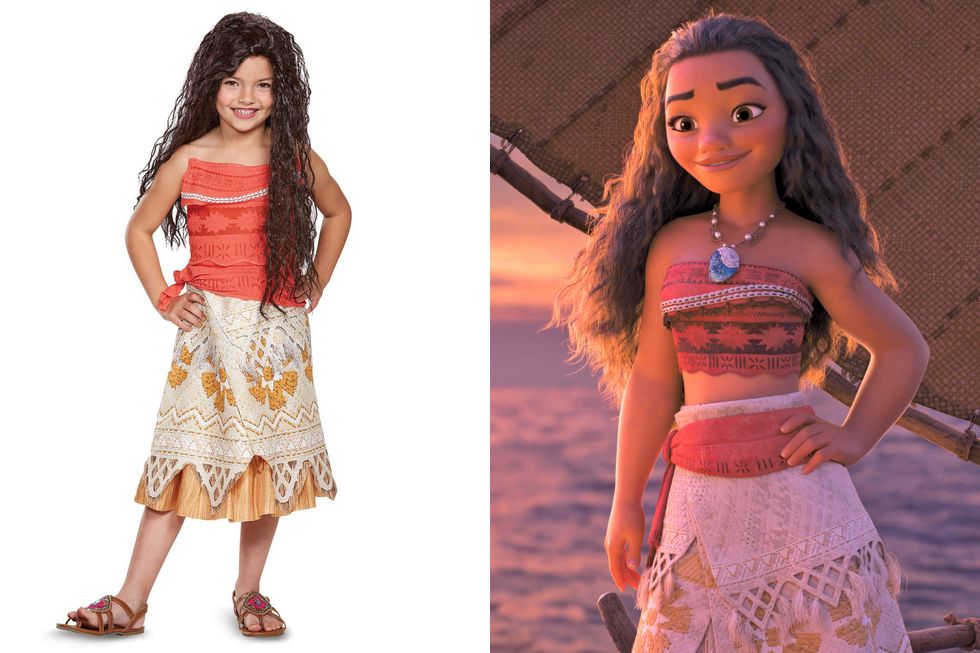 Little does this girl know that she isn't dressing up as her new favorite princess, but she is actually oppressing the entire Polynesian people.New York Post
However, leftists are not the only group guilty of restricting Halloween costumes. For years, right-wing critics have argued that female costumes have become too "sexual" or "too risky." These comments amass to nothing more than slut shaming. Retailers are not forcing women to buy these costumes. If women want to wear a "sexy nurse outfit," that is entirely their choice.
Telling women what they can and cannot wear is patronizing, sexist, and reveals the broader right-wing agenda of wanting to control women and what they do with their body. Now, there is a serious debate about the disproportionate amount of costumes for women that focus on sexualizing or being provocative, but there are still plenty of options for women that do not want to be boxed into the "sexy Halloween" stereotype. For those that want to dress provocatively for Halloween, more power to you. Don't listen to the "slut shamers" and just go have a good time.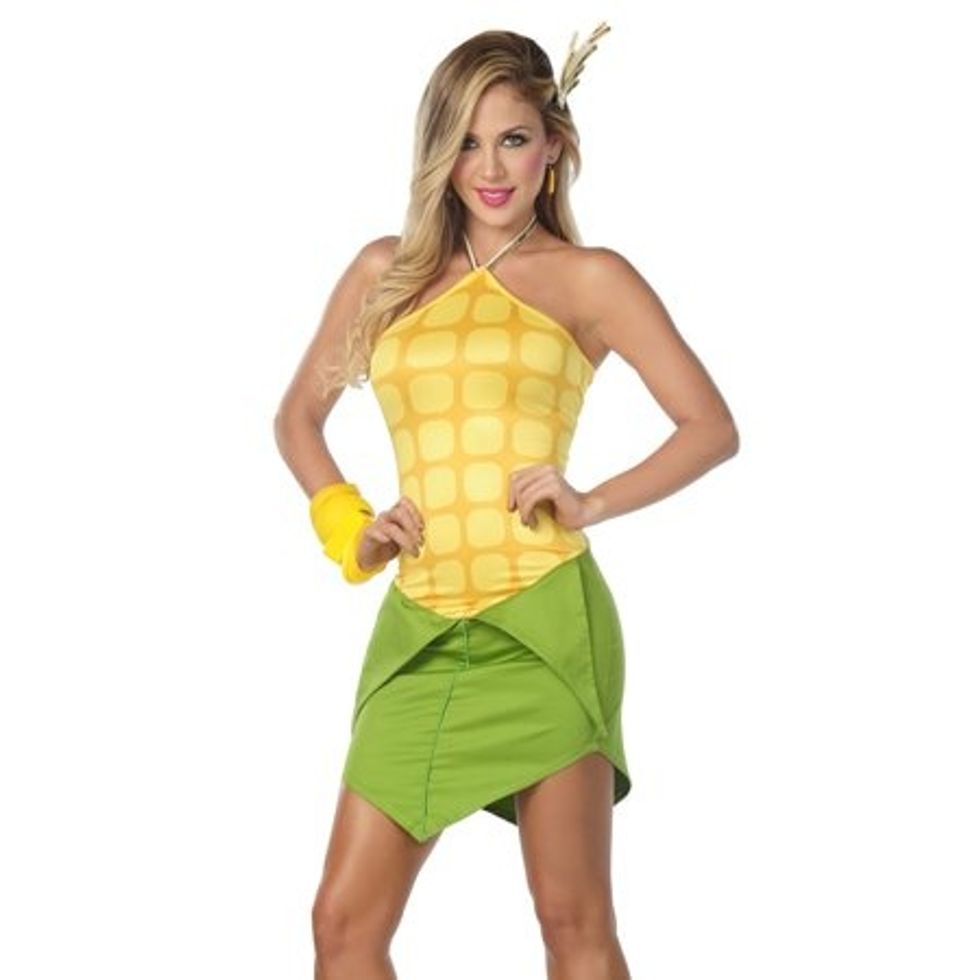 If a woman wants to be a sexy ear of corn, who are we to tell her that she does not have that right?Yandy.com
Overall, let's leave Halloween alone. We have 364 other days of the year to be offended over useless things, can't we have just one day that celebrates going over the top and "going too far"? Halloween is meant to be fun, scary, and funny, not controversial. Let's stop shouting "cultural appropriation" and "slut" at every costume that we personally would not wear and just let people make their own decisions. At the end of the day, Halloween should not be about the controversy. We should have fun with the ghosts of the past, not the skeletons in our closets of the present.