What does staying strong mean to you? We're talking mentally and emotionally here- not working out. Is it to be resilient, every time you get your heart broken you're able to bounce back? Or does it mean to be unshakable, so that your heart can never be broken? Or, does it mean to simply appear strong so it looks like nothing is wrong?

Whatever strength means to you, here's a little inspiration to keep it going.
1. Remember people's opinions of you do not matter.

2. All that matters is how you see yourself.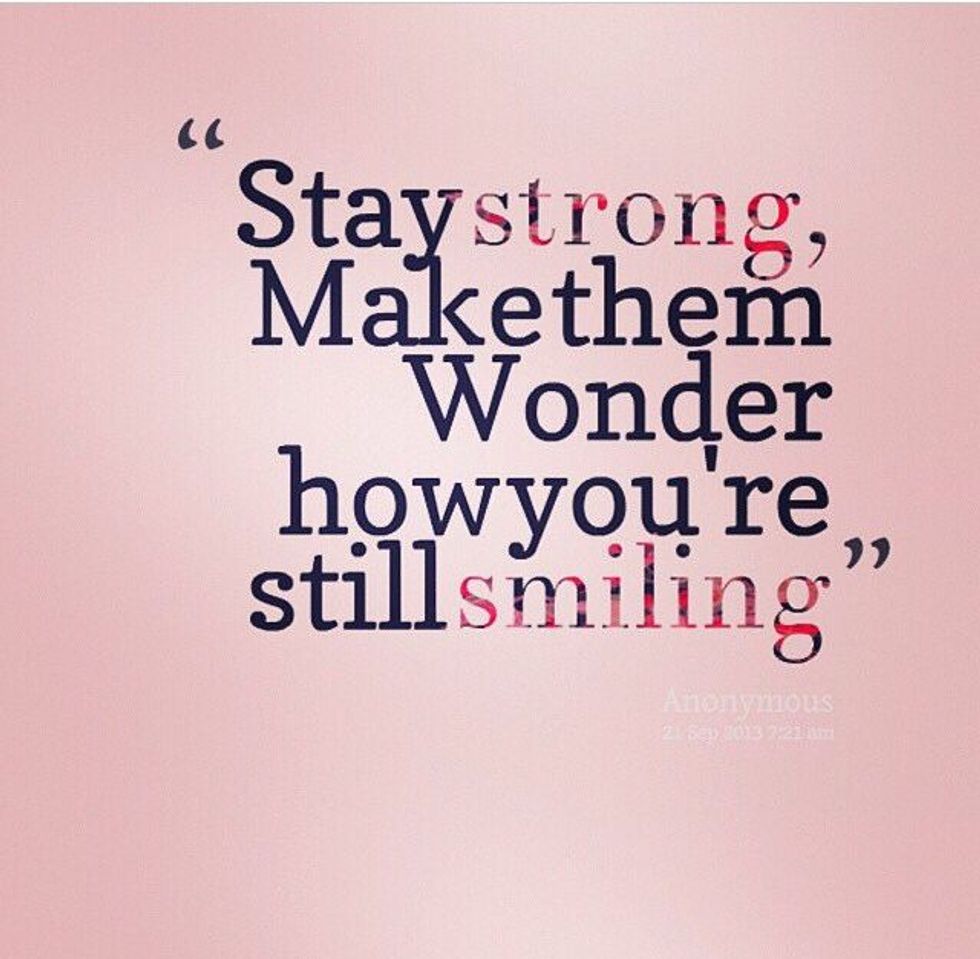 3. It's OK to break down sometimes.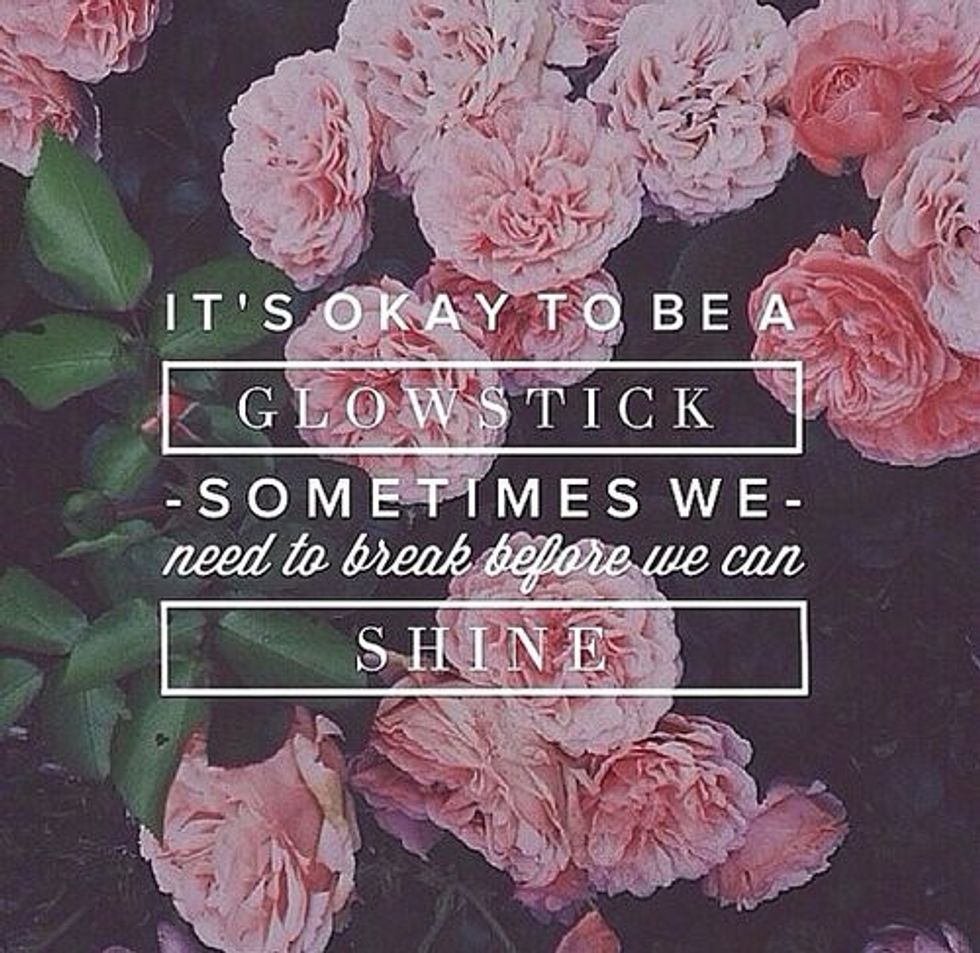 Everyone has a breaking point. There's no shame in having a good cry. It's better than bottling up your feelings.
4. Hard times make you a stronger person in the end.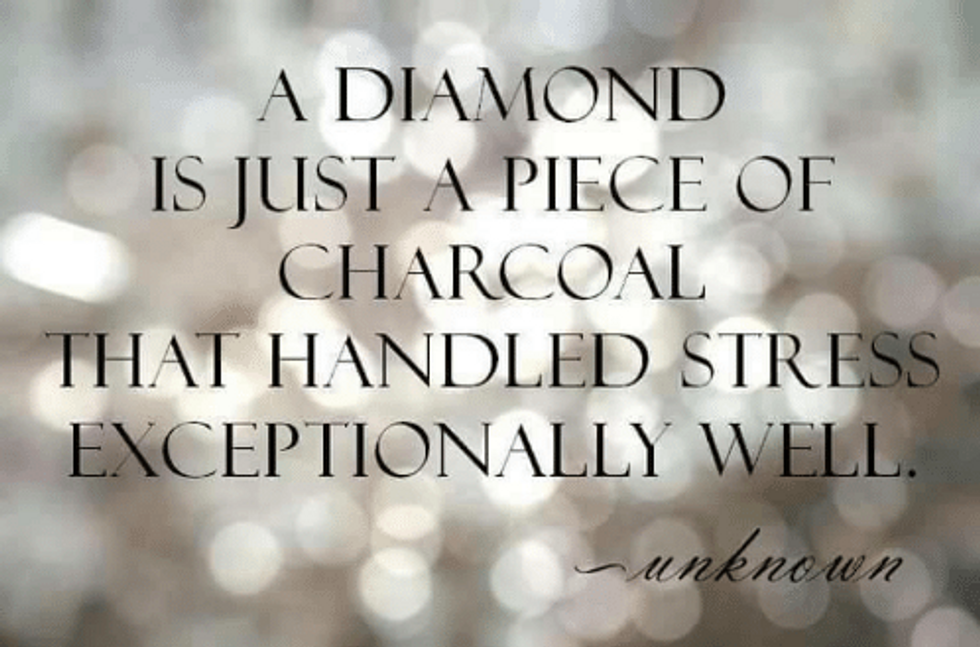 Every struggle will make you stronger.
5. There is a greater purpose to the struggles you are facing.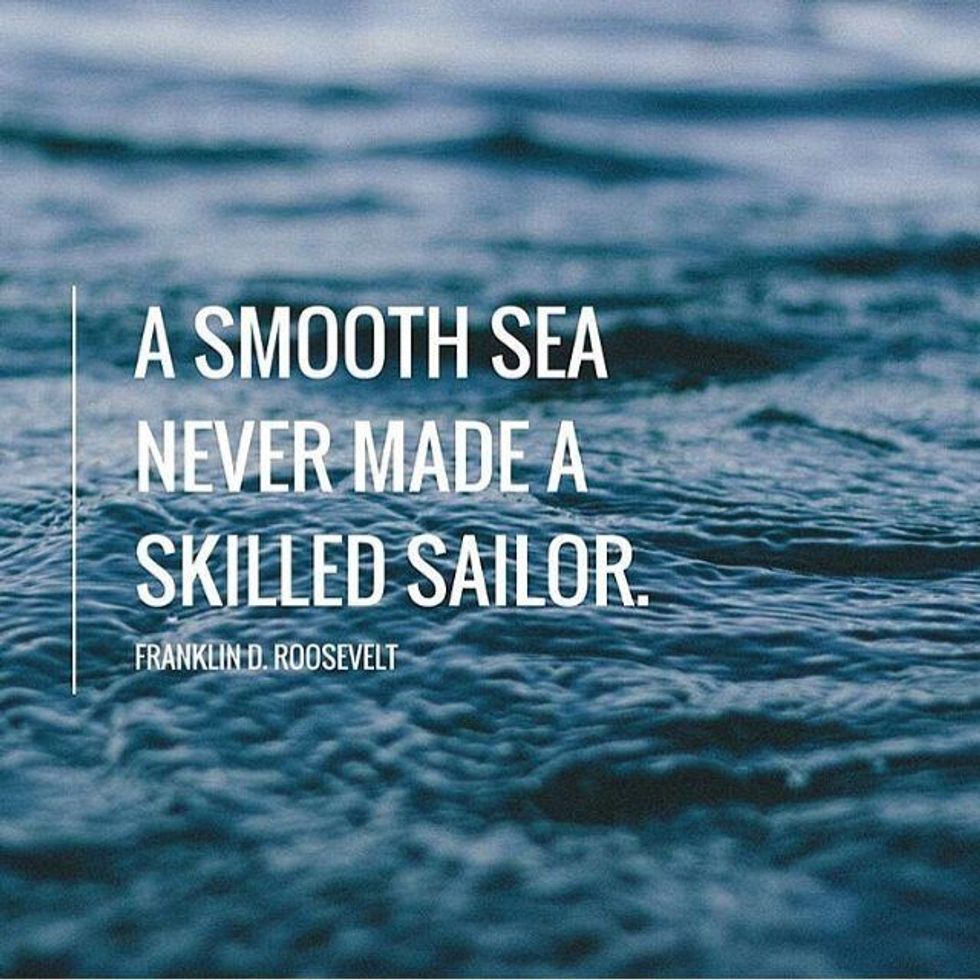 It's all part of your development as a person. Trust the process.
6. Life isn't meant to be easy.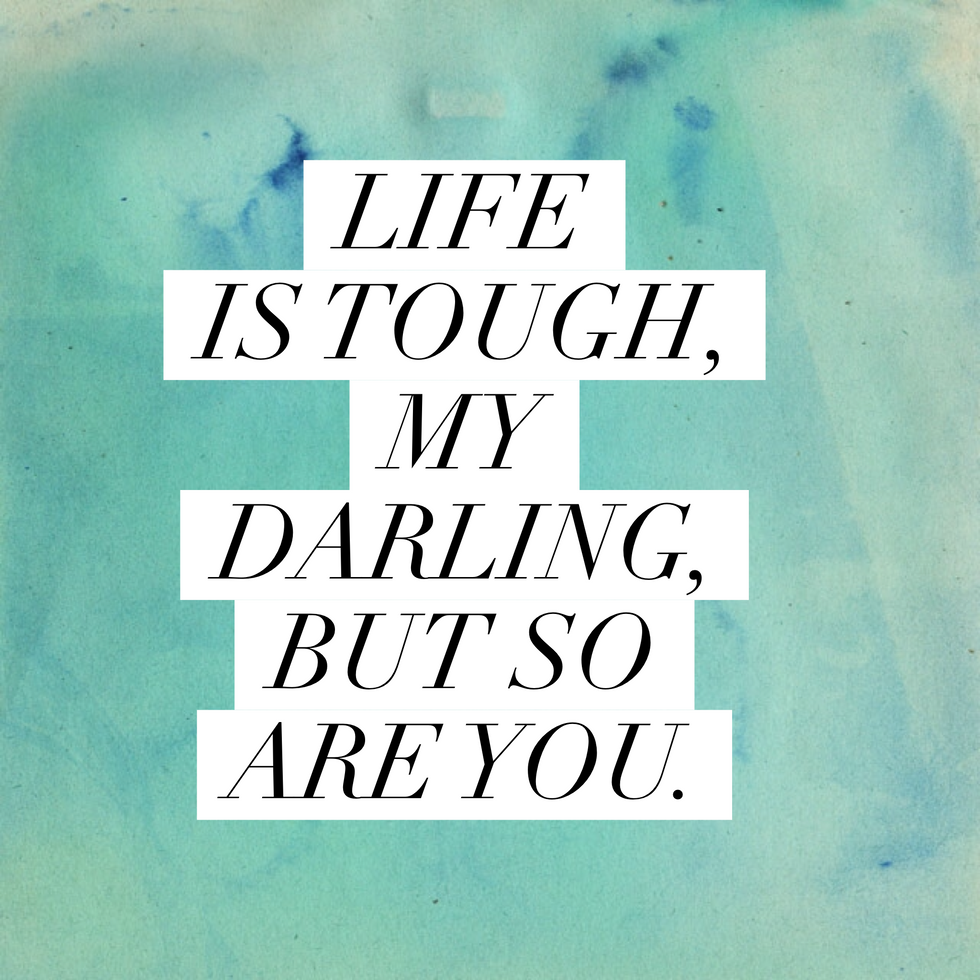 If you're breathing, you can handle it.
7. Every struggle is the opportunity to grow as a person.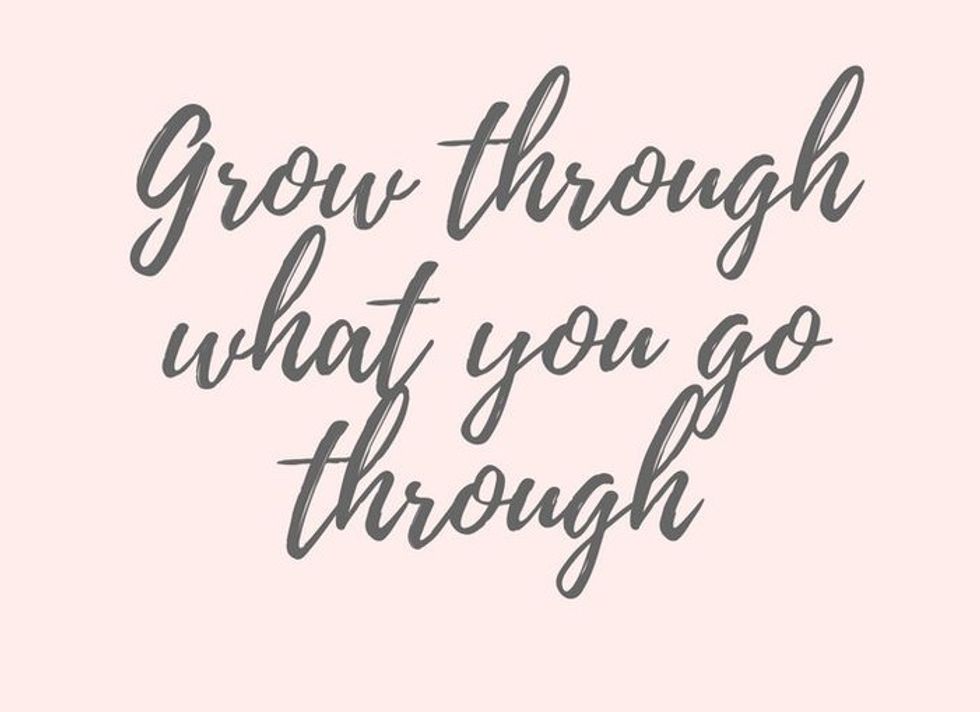 You're on your way to success!
8. It has to get worse before it gets better.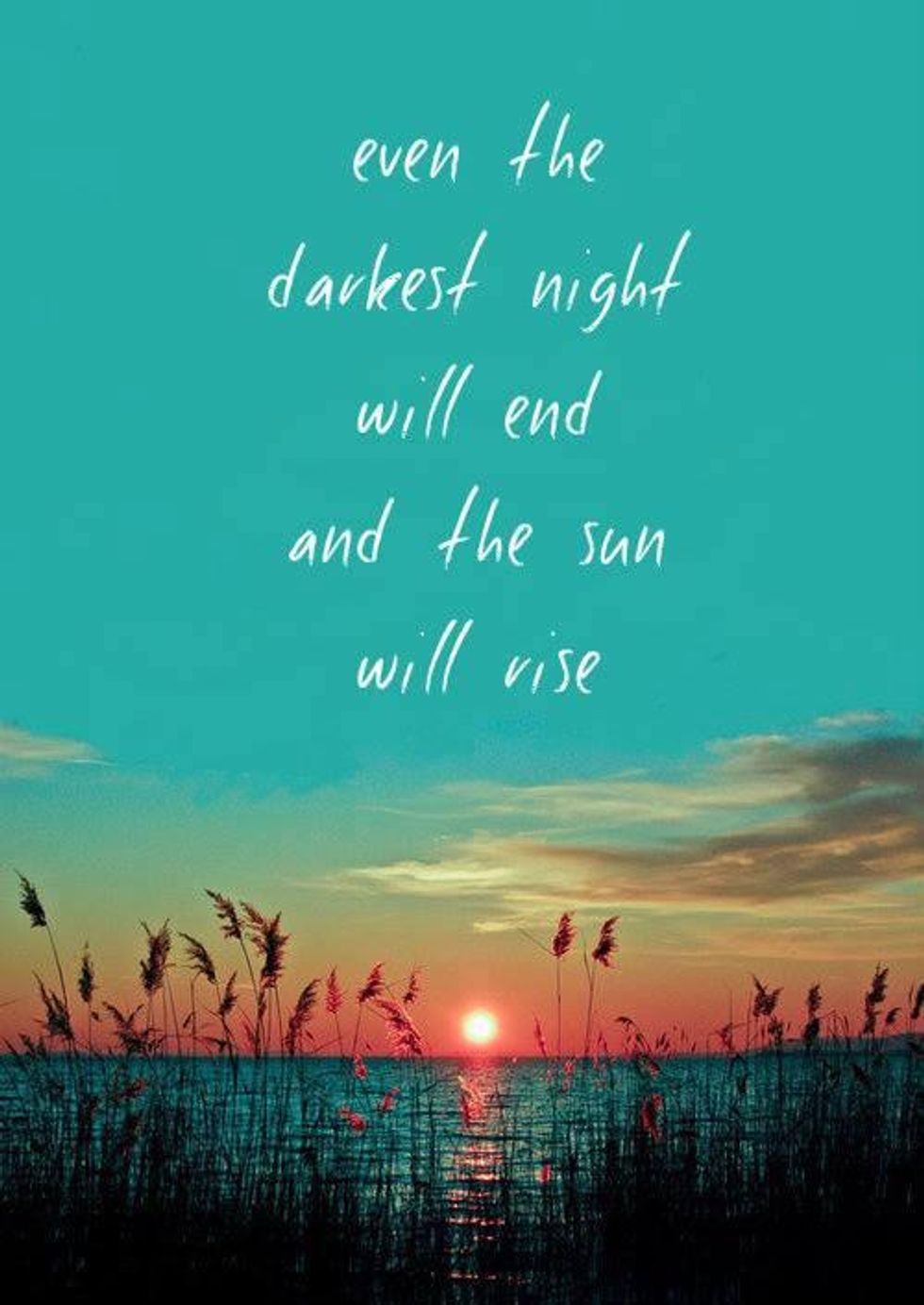 Bad things happening are a sign good things are on the horizon.
9. People are mean.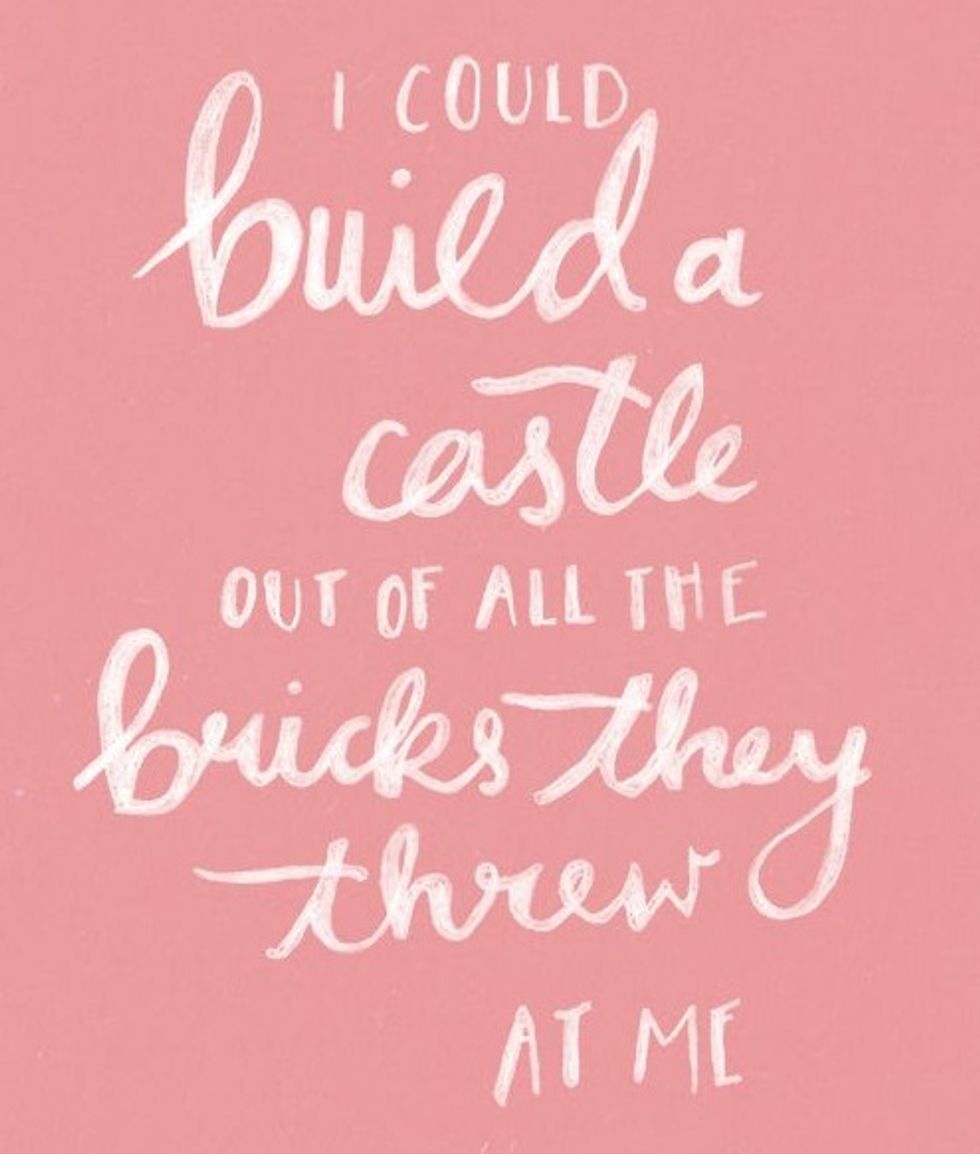 How people treat you is a reflection of them, not you.
10. Just because people treat you badly doesn't mean there is anything wrong with you.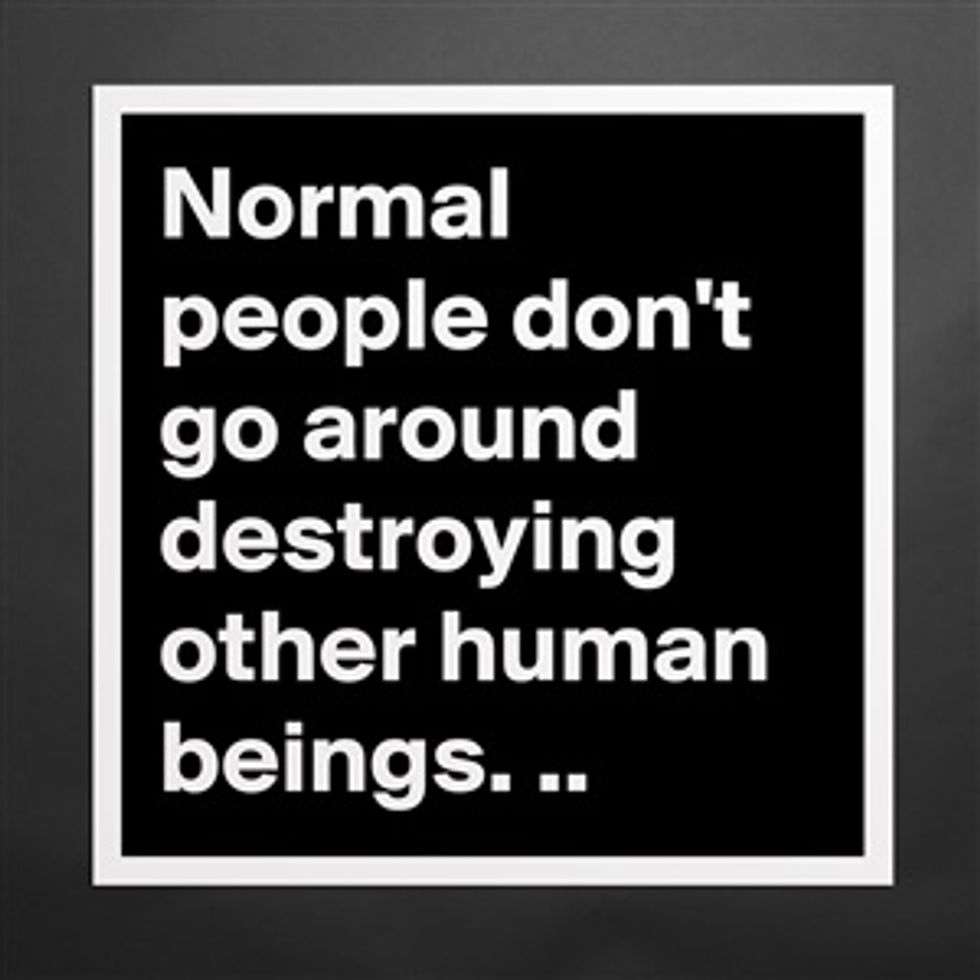 The only person's actions you can take responsibility for is your own.
11. In fact, the brighter you shine, the more people will try to take you down.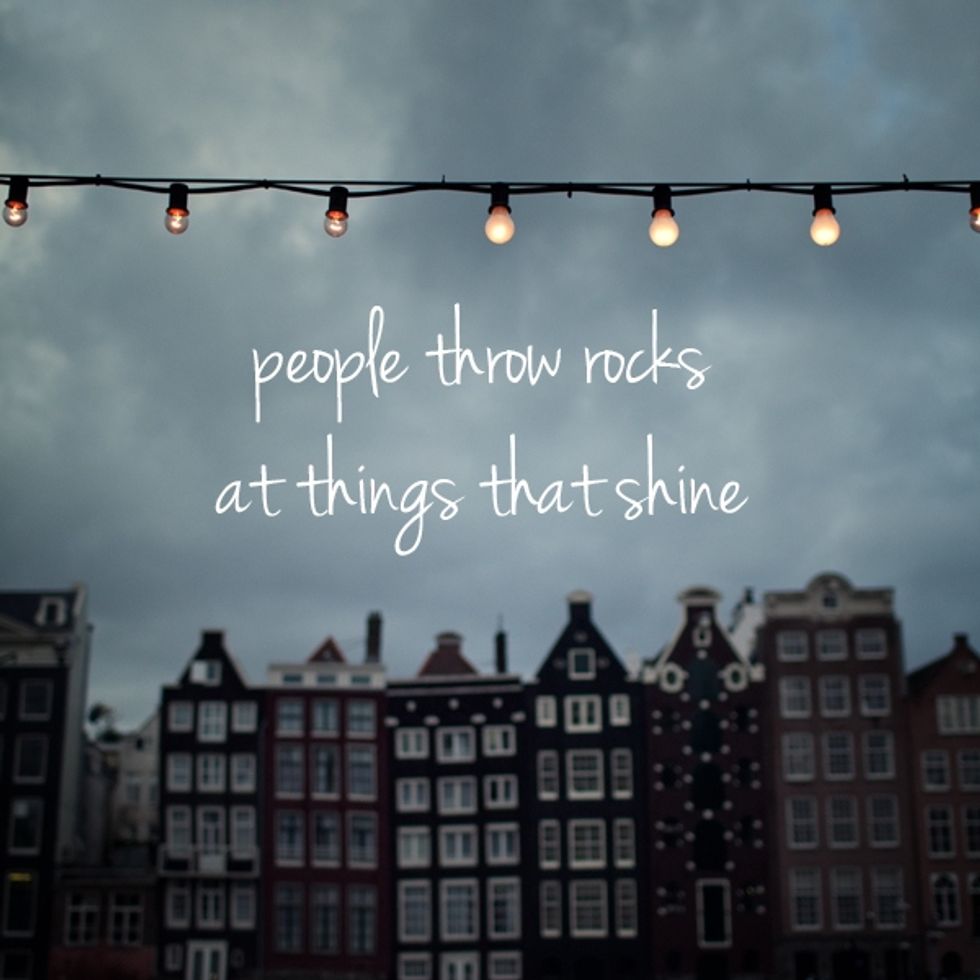 The better you're doing, the more haters you'll get. Brush them off, they're just jealous.
12. Don't get discouraged.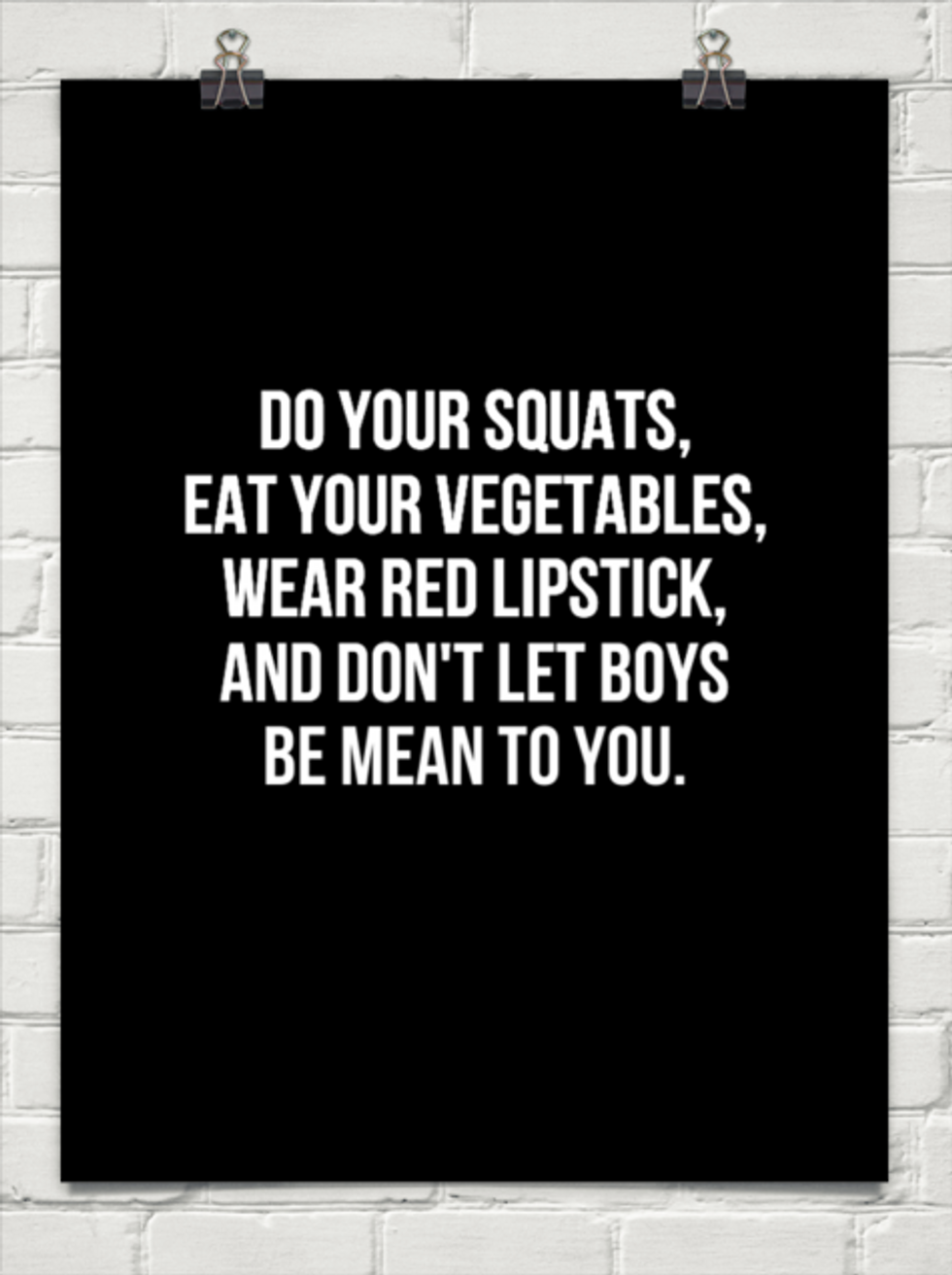 Take care of yourself. Because if you don't, who will?
13. The best days of your life haven't happened yet.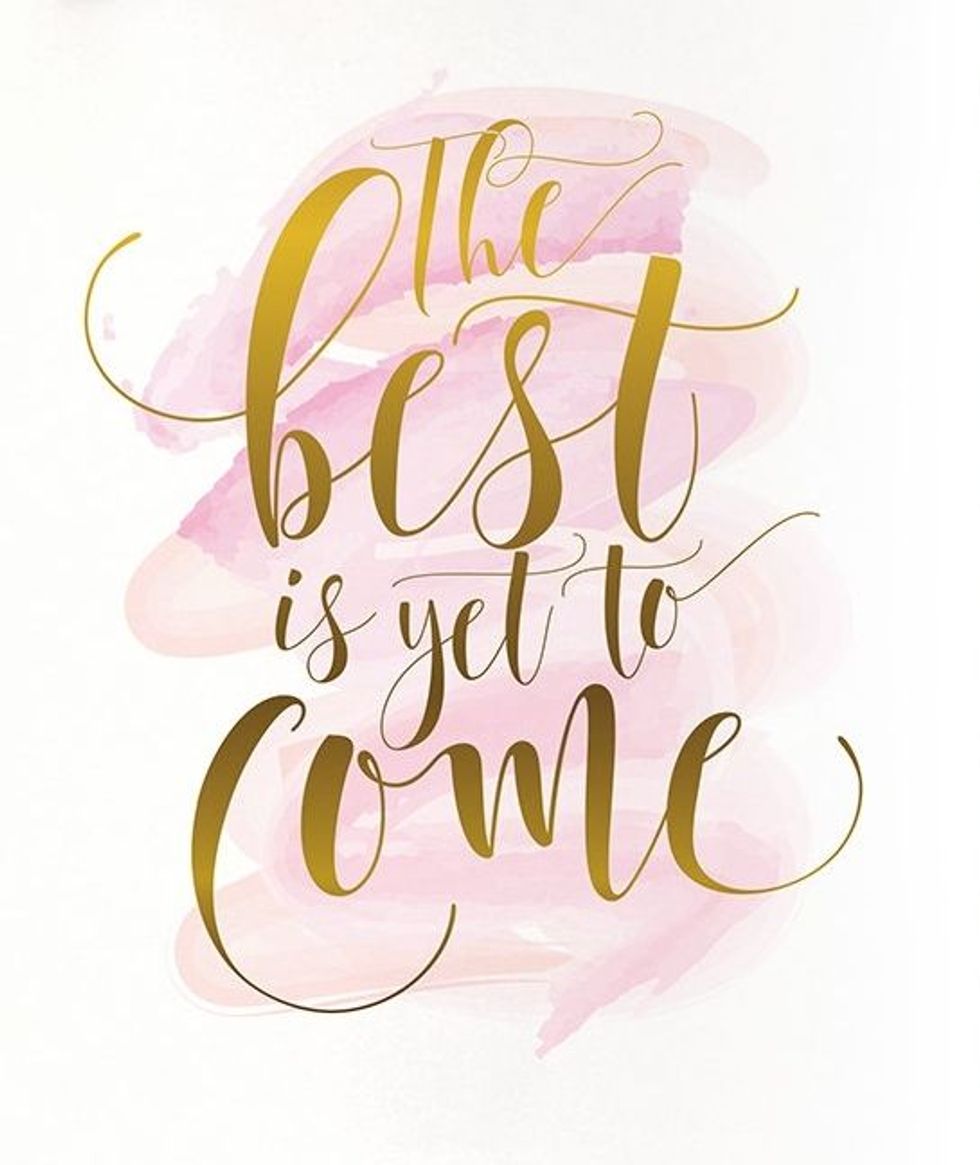 You have a lifetime of happiness ahead of you. Keep your head up.
14. Put yourself first.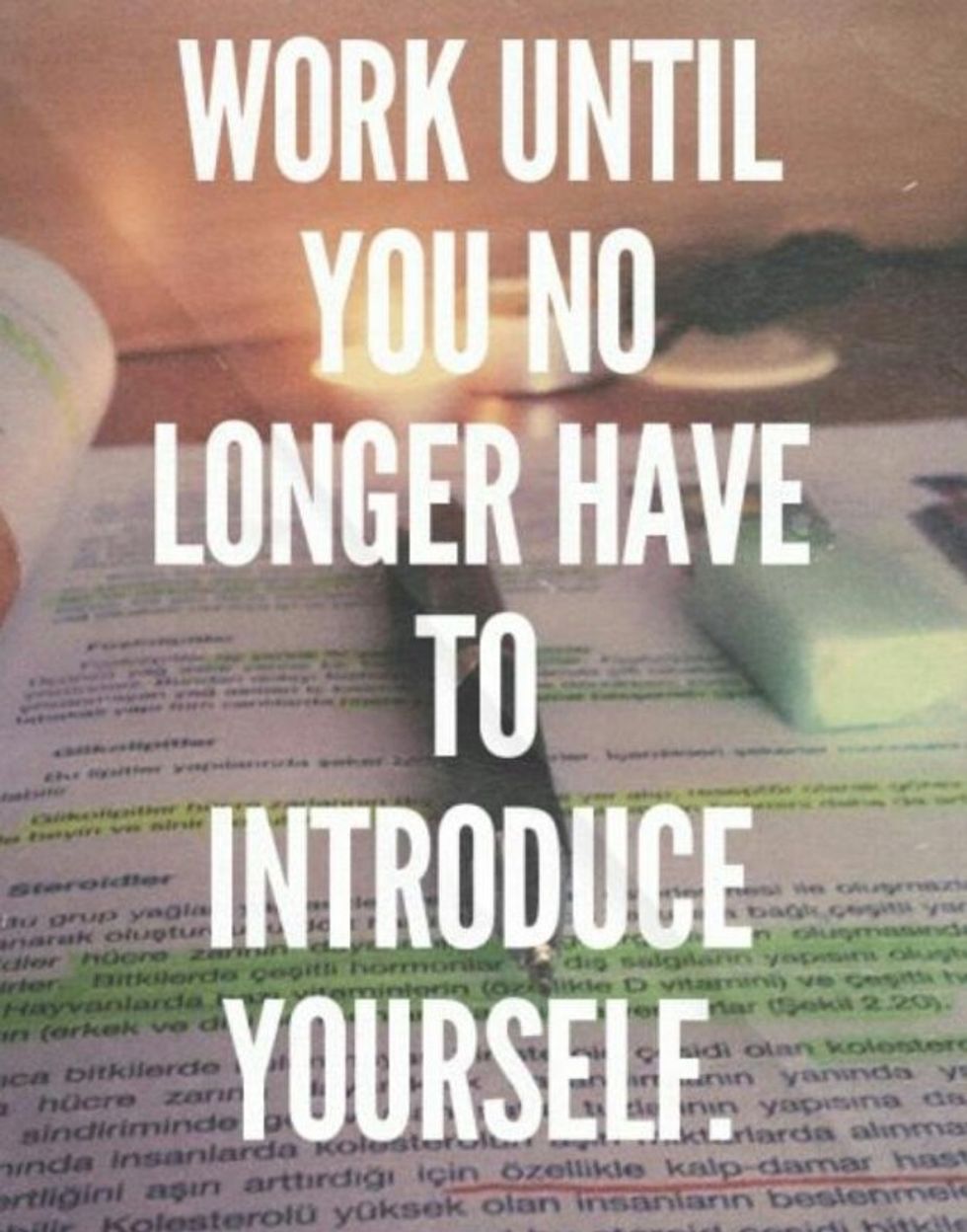 Never stop working hard- especially when you're tempted to give up.
15. Don't rely on others.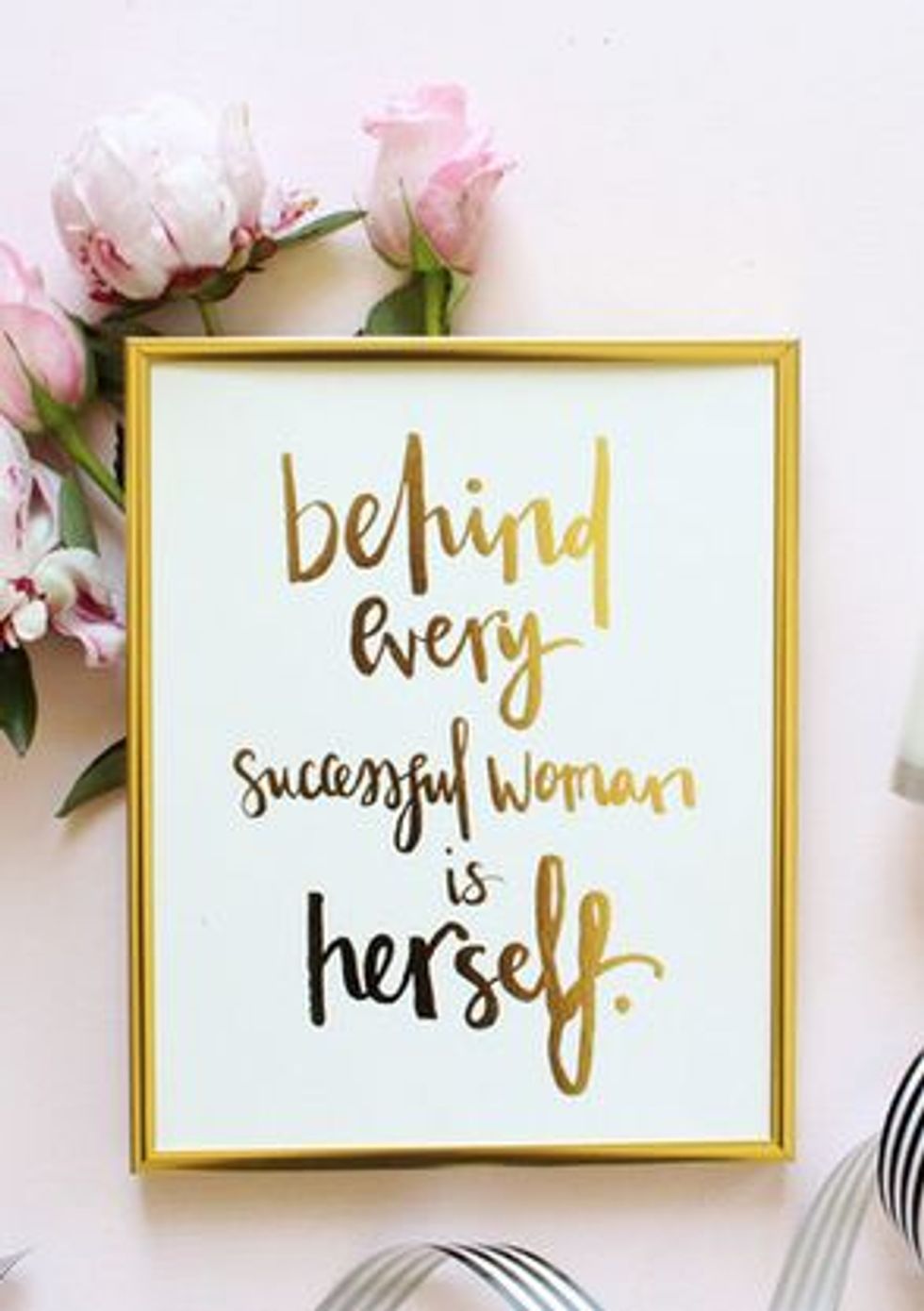 No one can take away your independence.
16. Prove 'em wrong.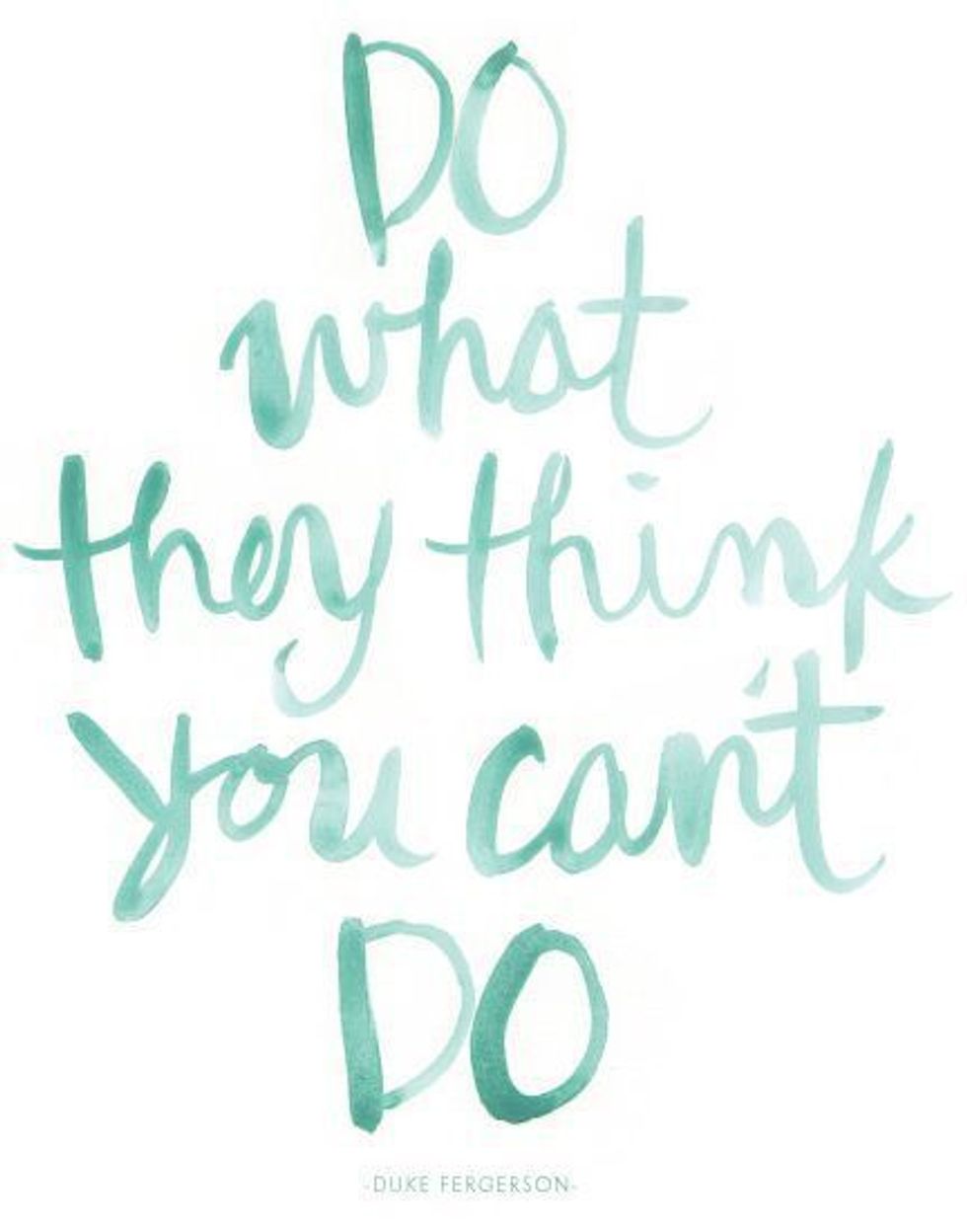 Show the world what you're capable of. The more successful you get, the more people will try to tear you down. Ignore the hate; focus on yourself.
17. Someday you'll look back on the hard times and it won't hurt anymore.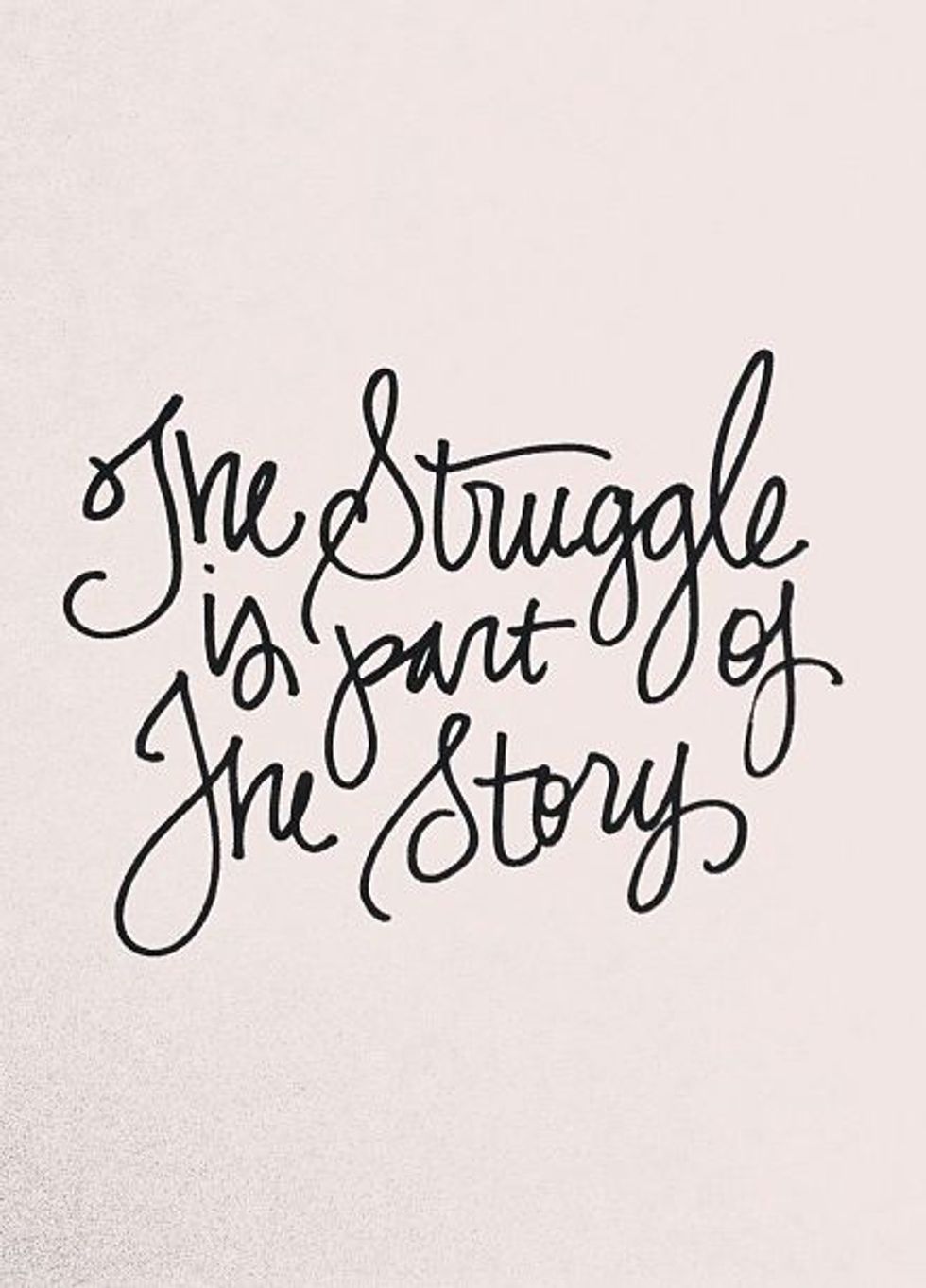 It hurts now, but it won't forever. You will heal from this pain.
18. Because someday, it'll all make sense.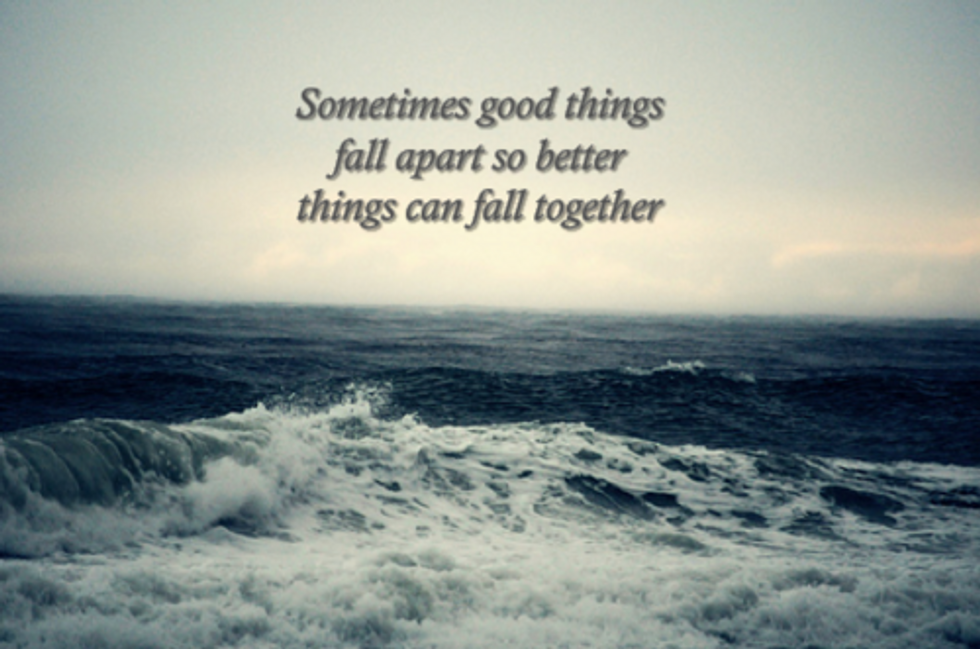 Everything happens for a reason. I promise!
19. Things WILL get better.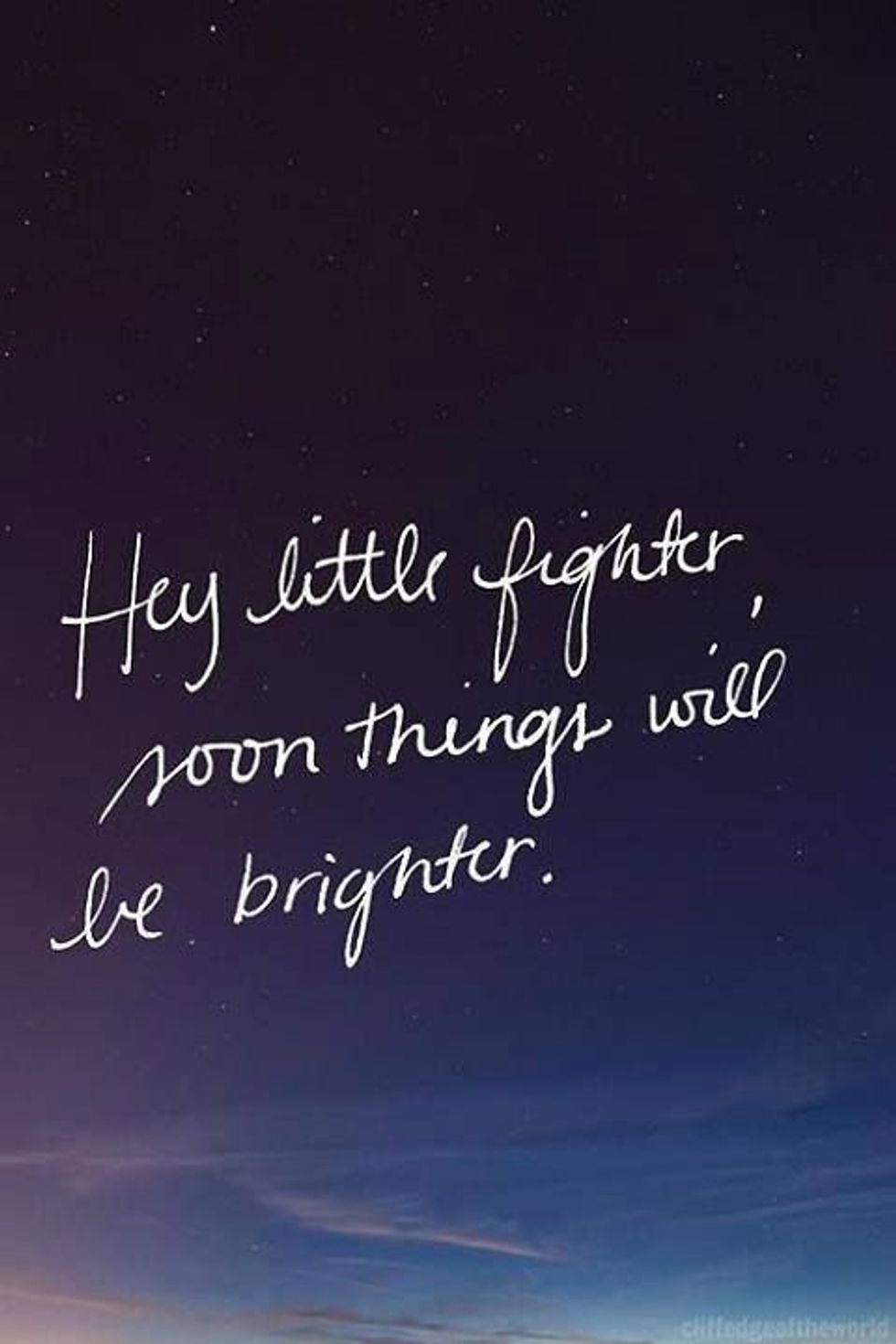 Nothing lasts forever, including heartache. You will overcome this.
20. It's all part of the process.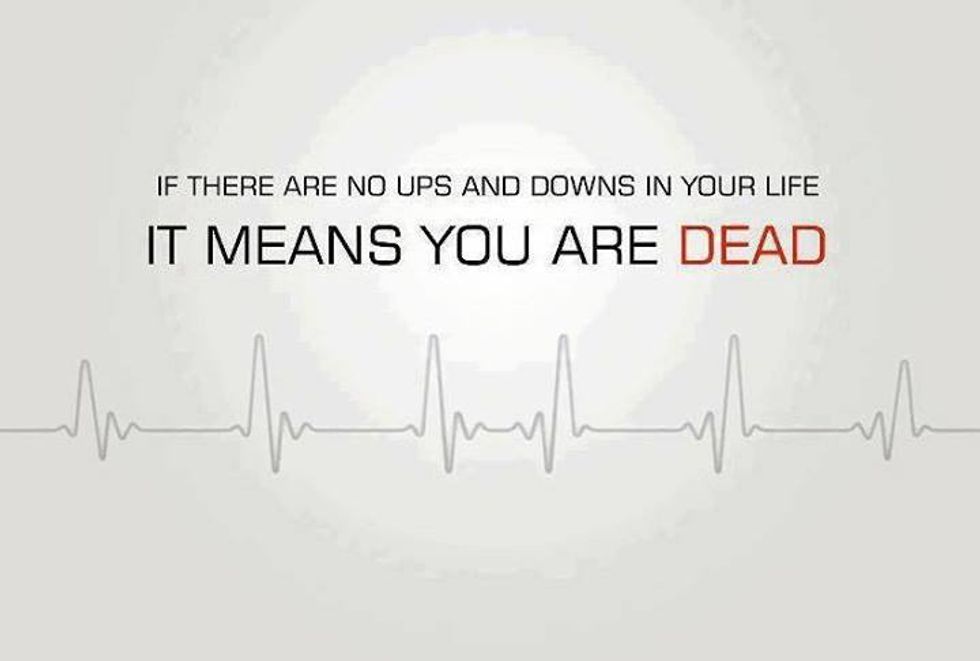 Life is hard. Don't take it personally.
21. No matter what, you have to keep going.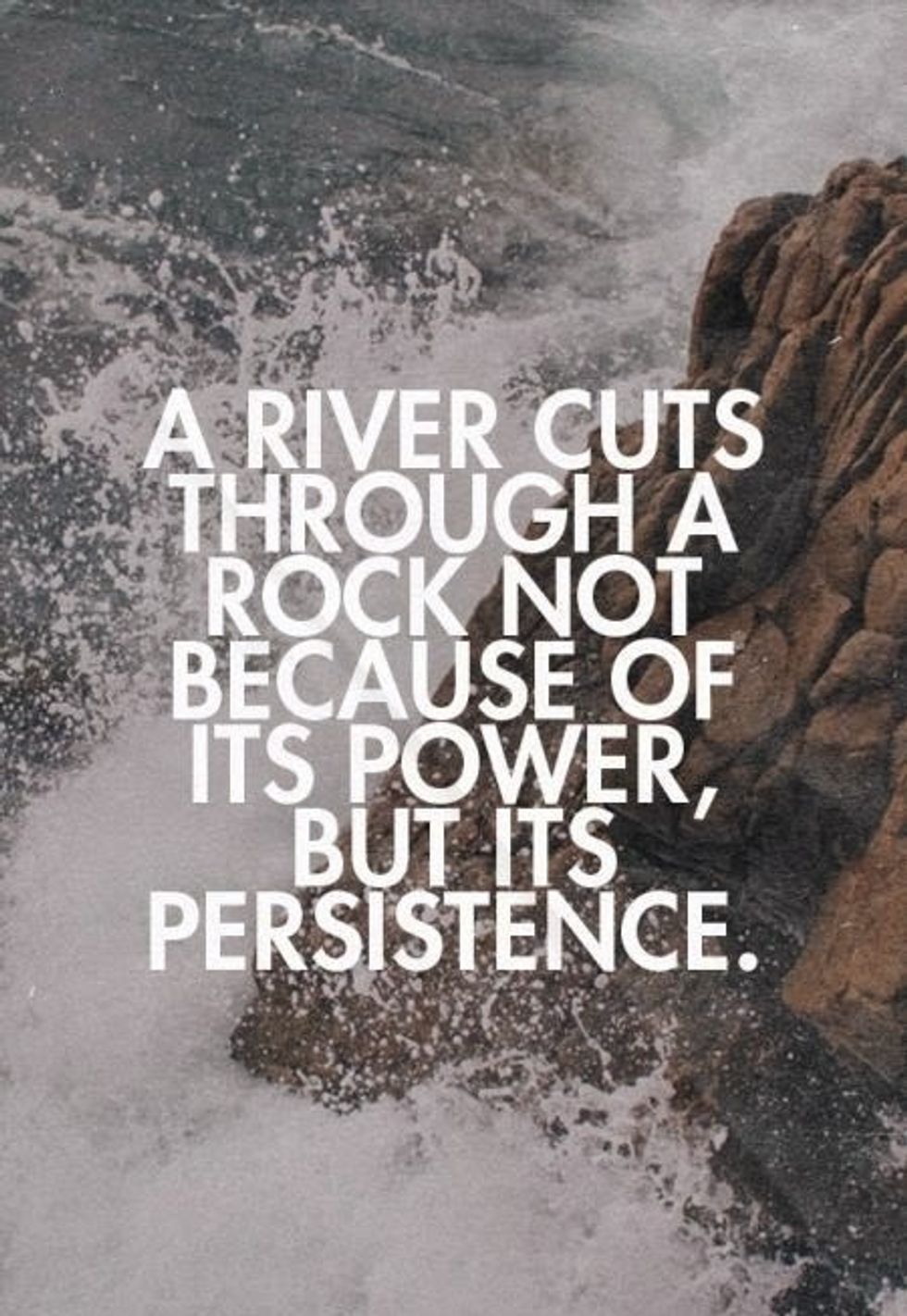 You can break down and cry, but you can never quit.
22. Never give up!

Ignore the little voice in your head telling you to give up. It's wrong. You are strong, and you are worth it.
23. Eventually your hard work will pay off.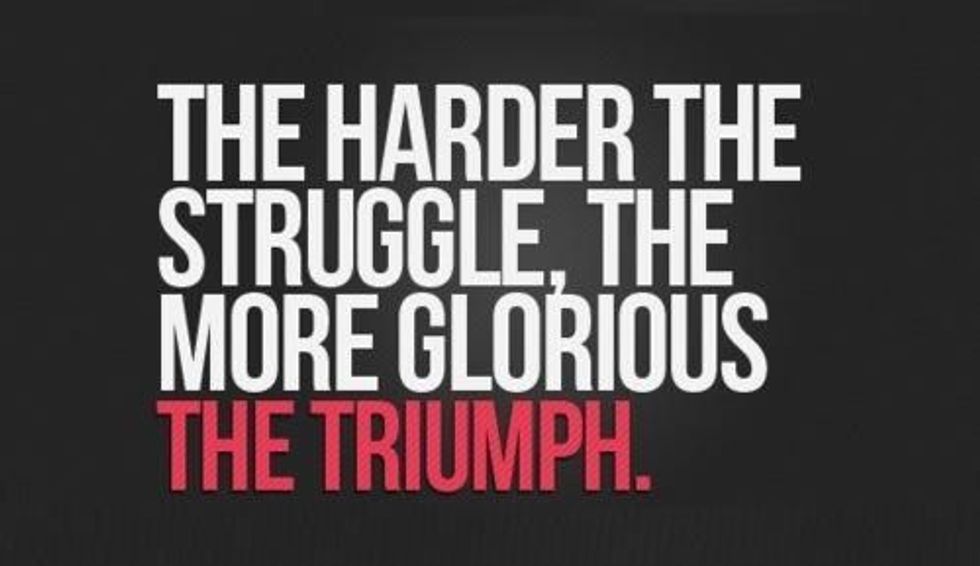 You will have something to show for the pain you're enduring now.
24. You will persevere.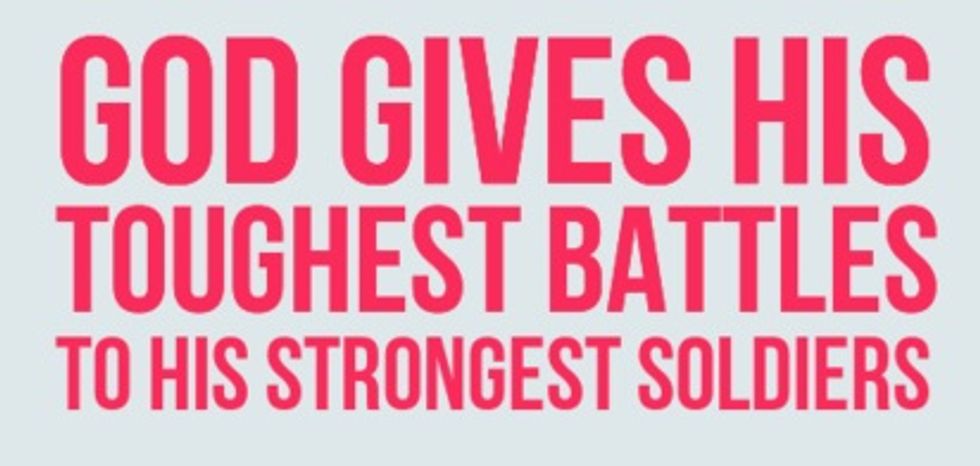 25. You will get better.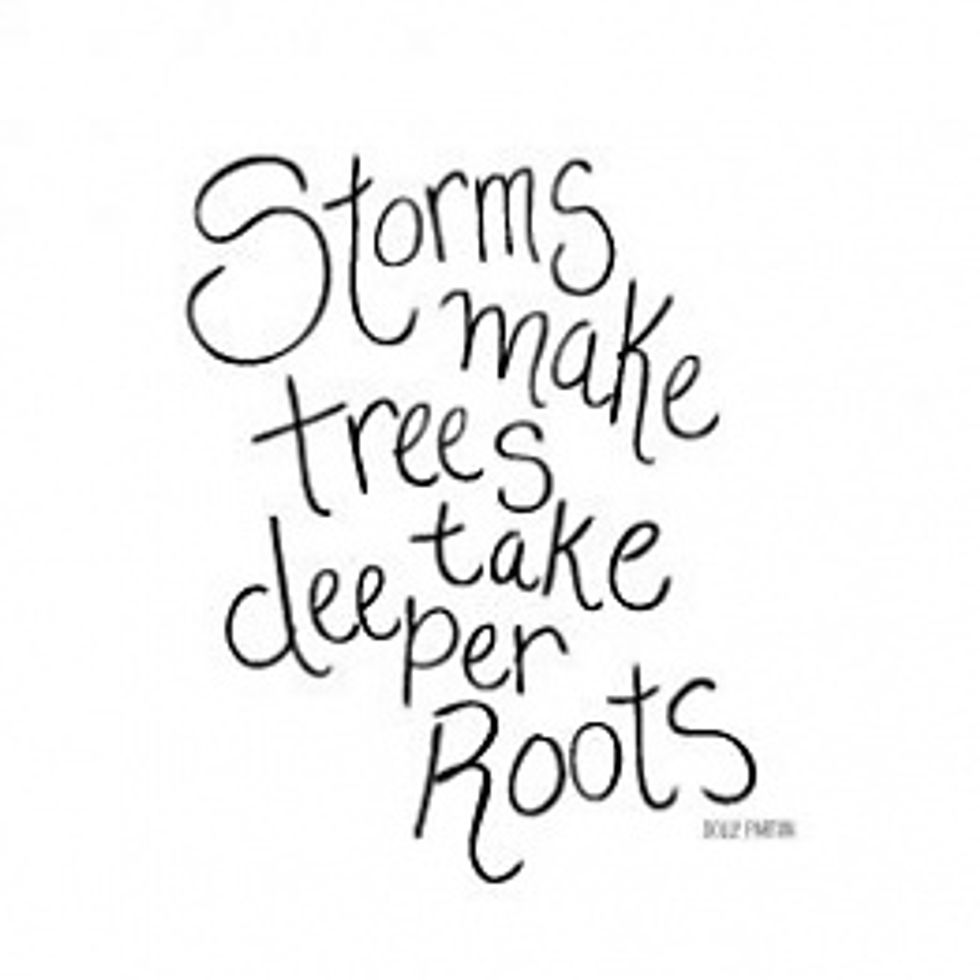 26. Bad days make the good ones better.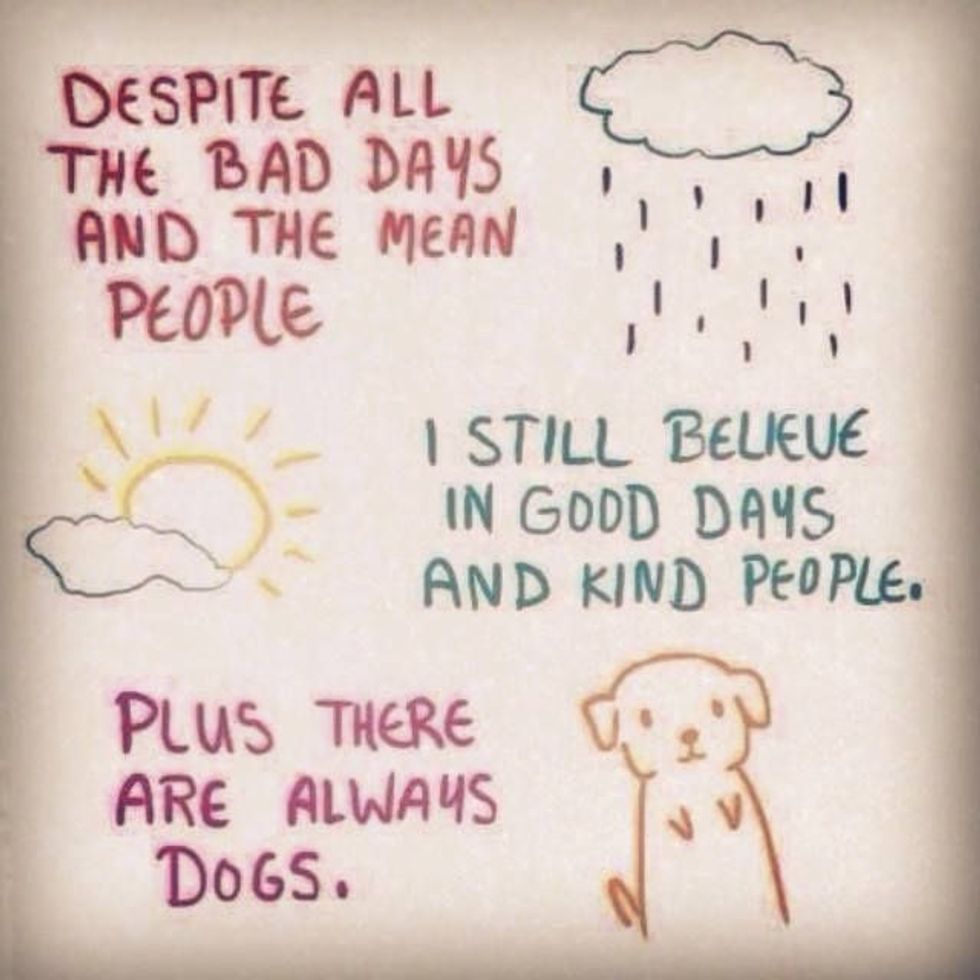 27. Things never stay the same- good or bad.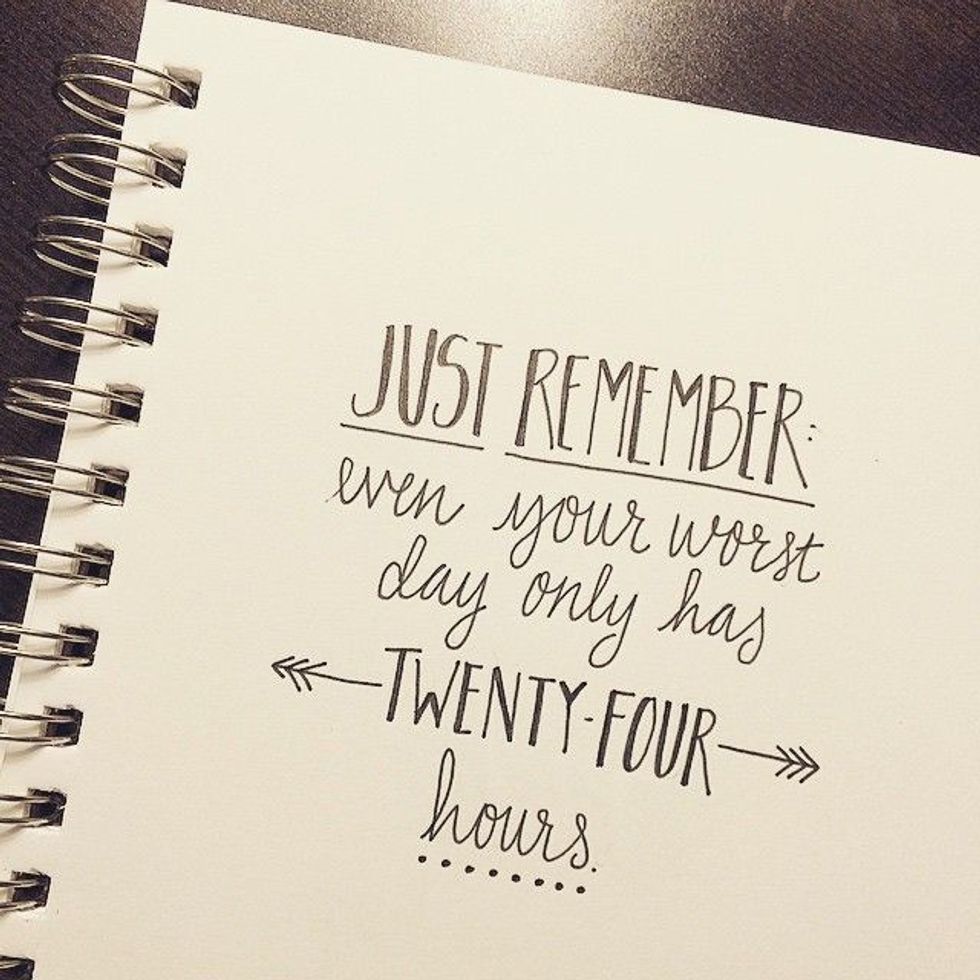 Time heals everything.
28. The only thing in life that's consistent in life is change.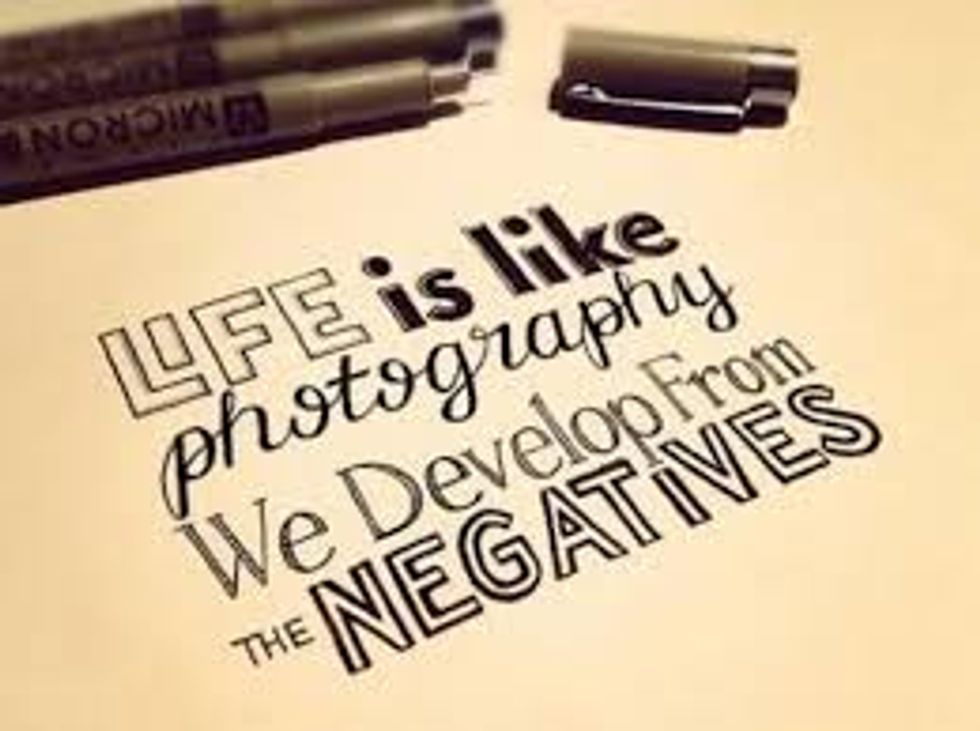 Things are tough now, but this too shall pass.
29. Everything happens for a reason.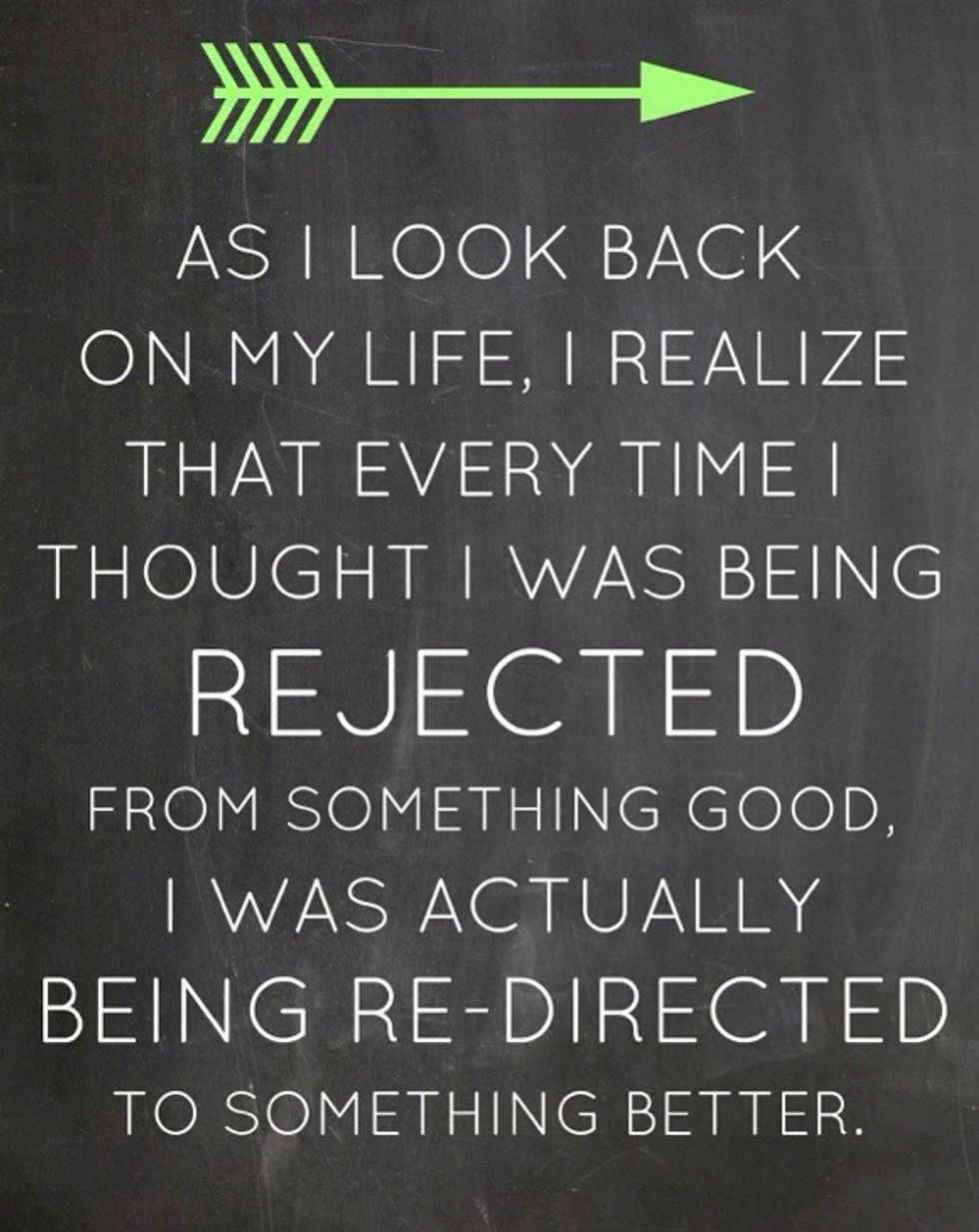 When one door closes, another opens...
30. Rise above the negativity.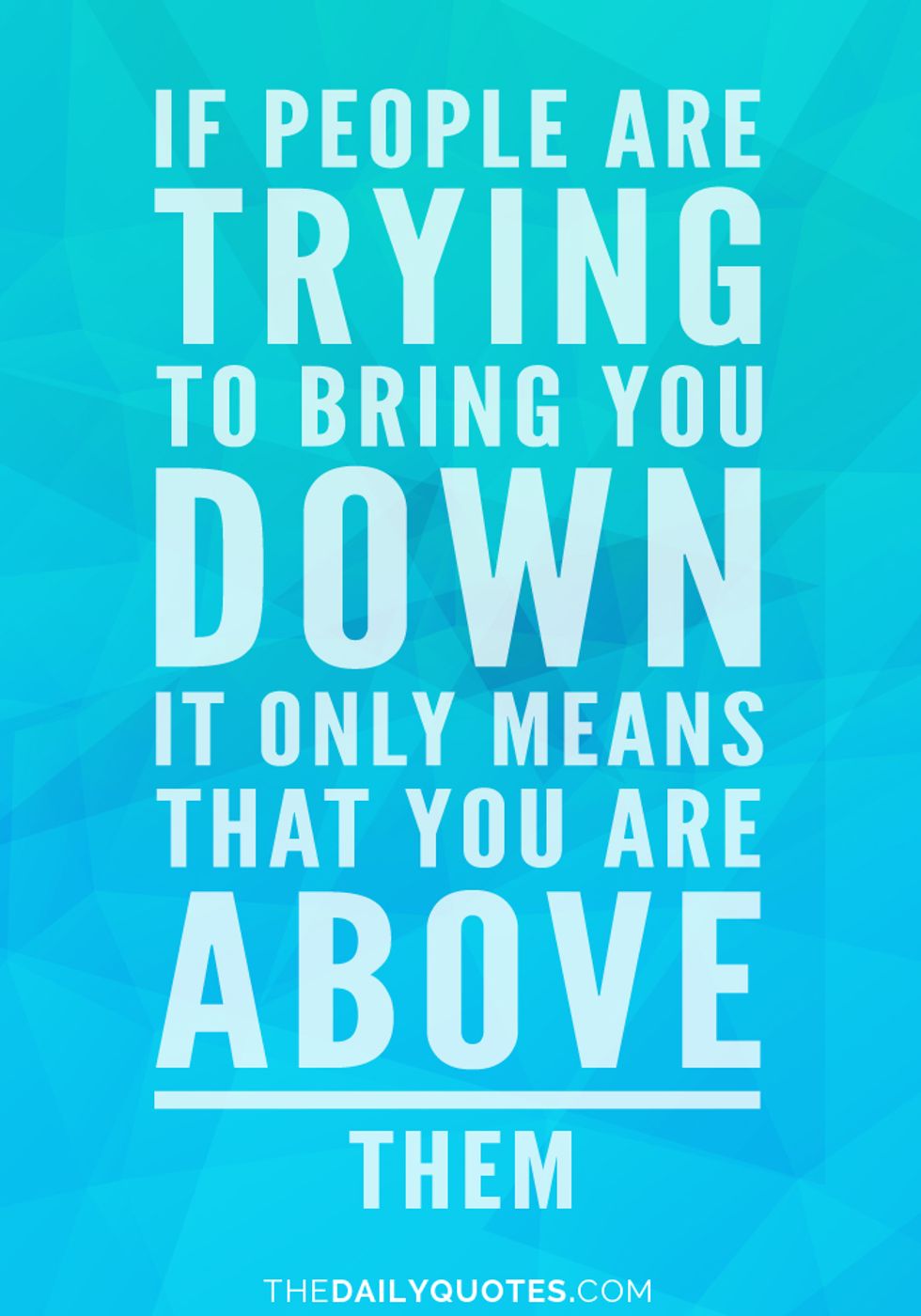 You're better than that.
31. Resist the urge to doubt yourself.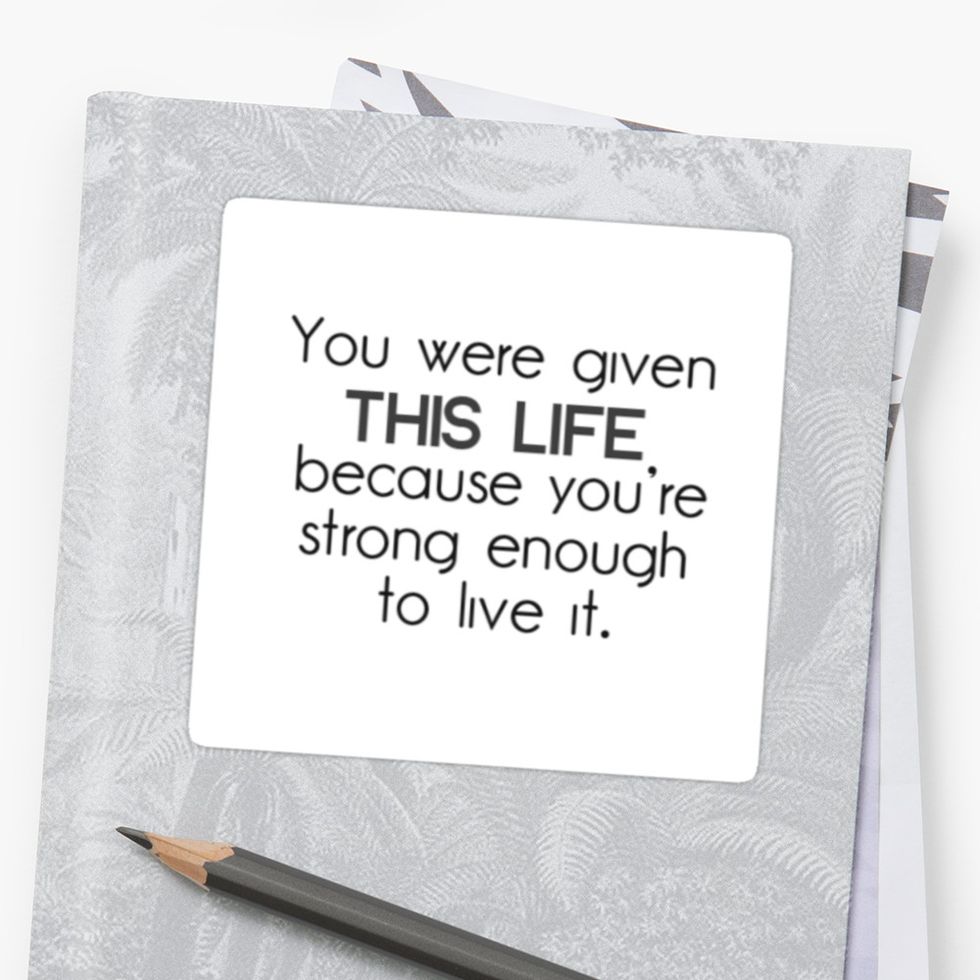 Hang in there. You can do it!
32. You're stronger than you think.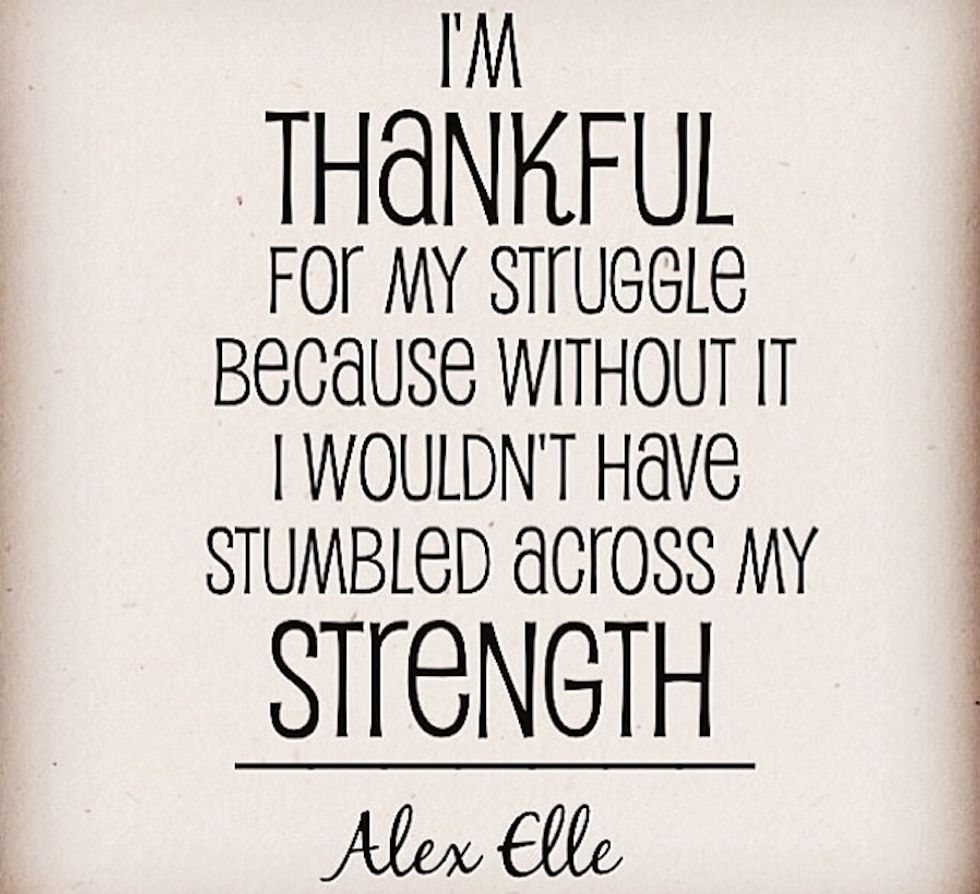 33. Never lose hope.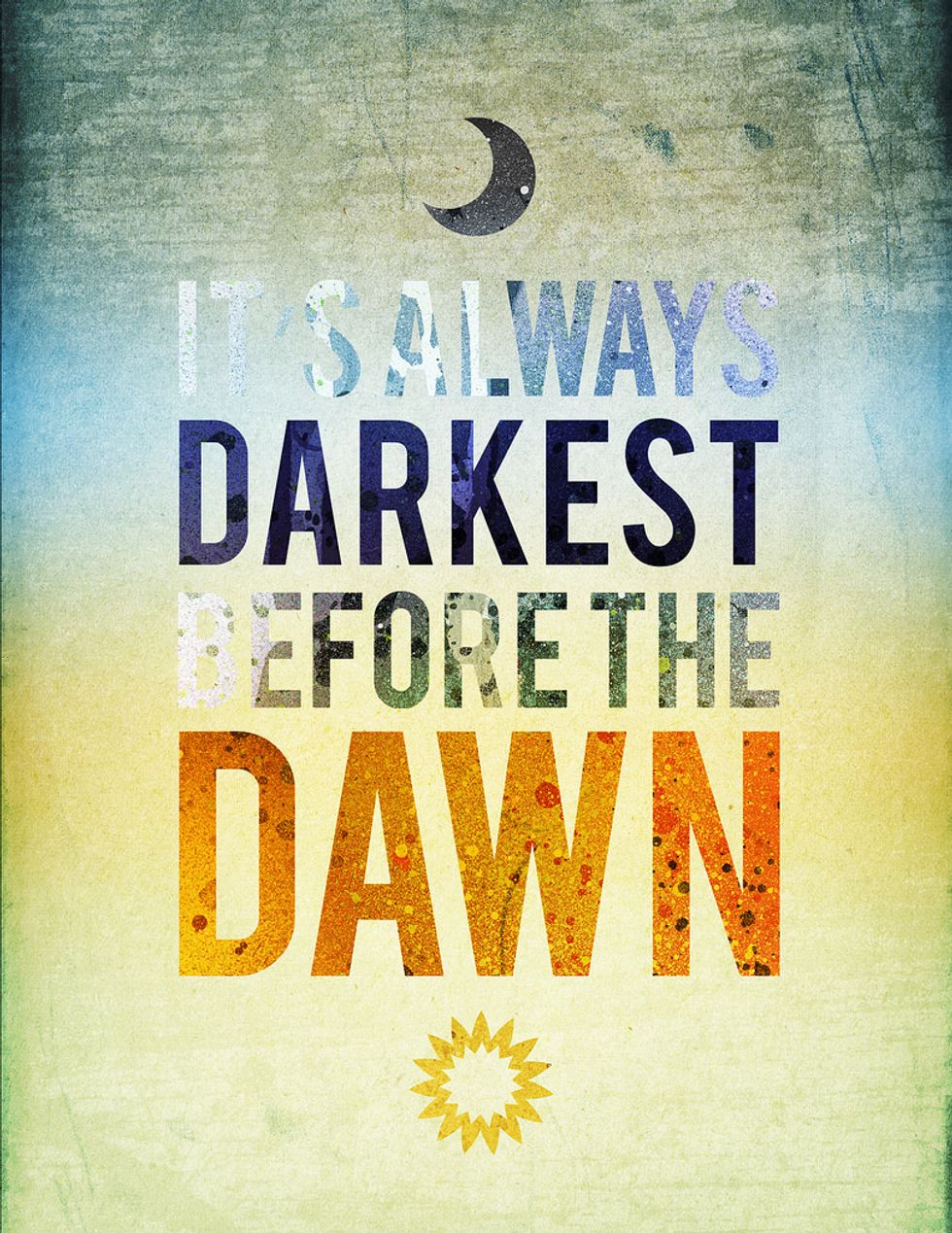 34. Once you've hit rock bottom, you know things can't get any worse.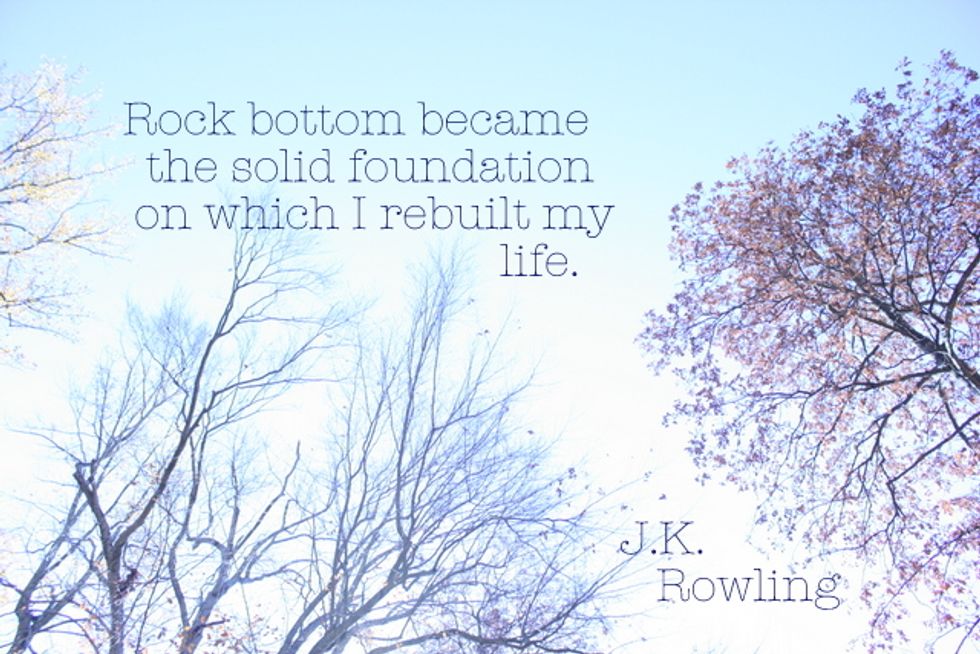 35. Stay true to yourself.