I find them everywhere, these new Starbucks cups. They pop up in my Snapstories, Facebook feed, or topping an overflow of garbage in a public trash bin, so the new designs on these cups have been on the mind, whether I want them to or not. Truth be told, I really like these new designs. They remind me of one of those adult coloring books to relieve stress. In fact, Starbucks made them this way so you could color them in.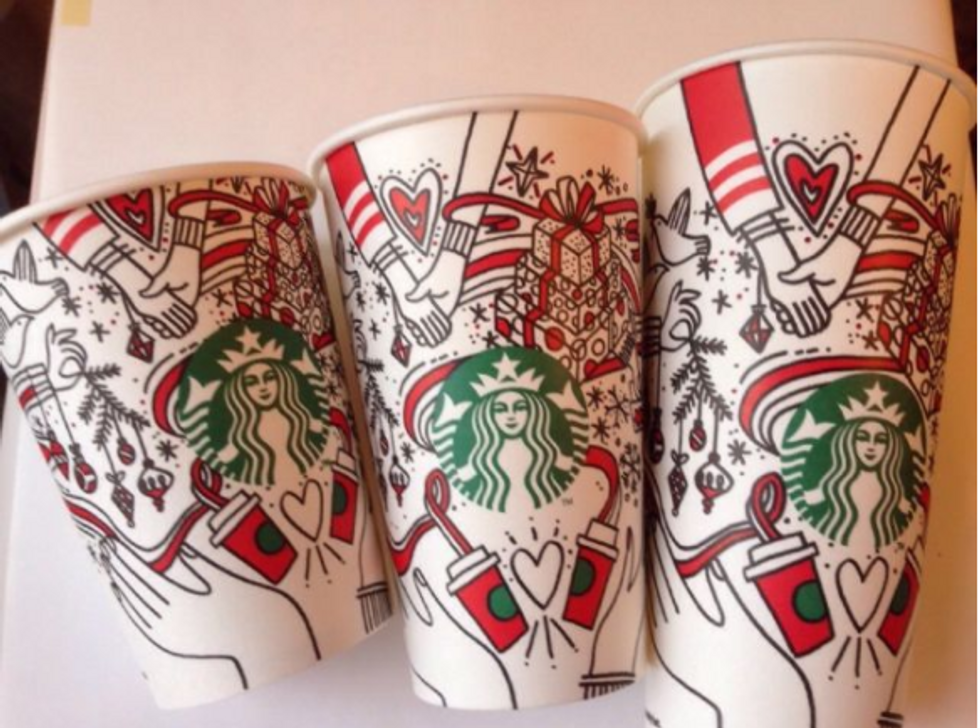 However, not everyone is a fan of the Starbucks holiday cups. Turns out the disposable entity that carries your coffee temporarily is causing a controversy reminiscent of the red Christmas cup issue they ran into two years ago, only this time no one is asking about the lack of 'Merry Christmas.'
To promote their holiday cup, Starbucks released a video that featured two women holding hands which to some viewers revealed that the company was trying to push a gay agenda, with this point only emphasized through the gender neutral hands that you can color in.
Reactions were mixed. Some grew eager to grab a hearty, gay cup of joe at Starbucks, markers in tow, while others were offended that Starbucks was pushing an uncomfortably liberal agenda (and they say liberals get offended by everything) These feelings were expressed (quite humorously, I might add) on Twitter for the last three weeks.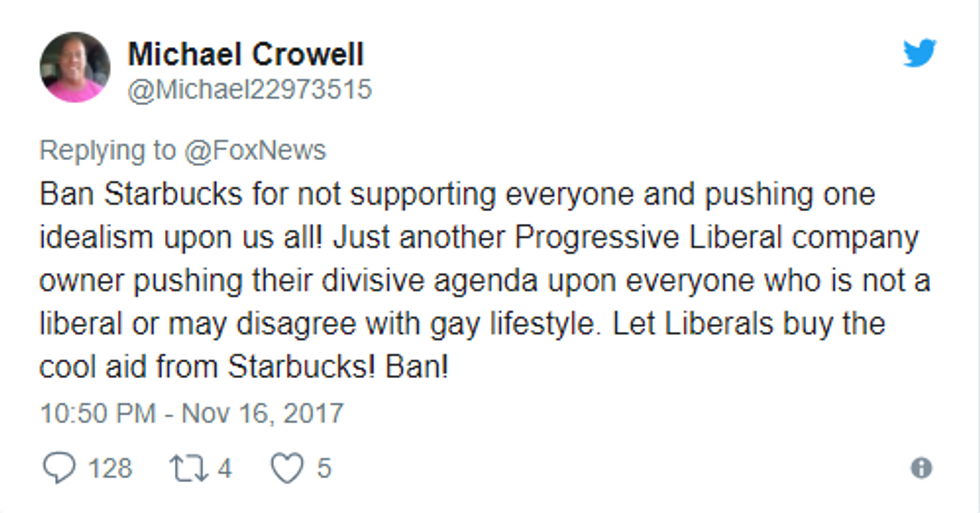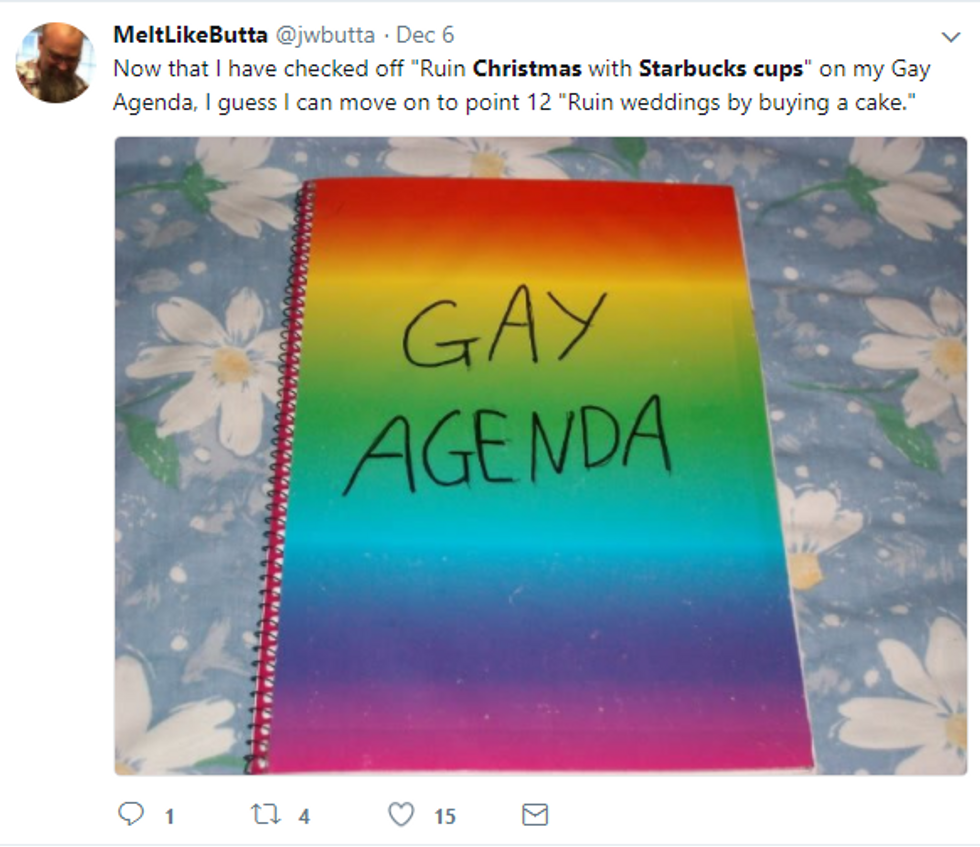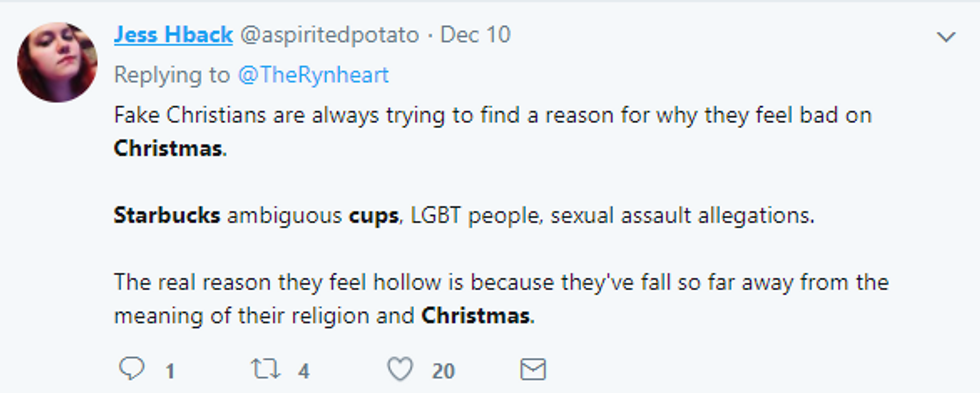 So, what you guys think? Worth talking about or bigger fish to fry?