With the newest Star Wars film coming out, The Last Jedi, it's time for new fan theories to surface. I asked some of the biggest Star Wars fans I know* about their theories, which will be put to the test when we attend the December 14th showing of the film.
*These are real theories from friends of mine. This does not contain spoilers, but don't be surprised if these theories prove to be true.
My buddy Clayton is adamant about his two theories. "In one of them, Kylo Ren is going to die and Rey is going to go to the Dark Side," he stated confidently, "and Rey will become the first female Sith Lord." Although Kylo Ren has only been featured in one film, Clayton thinks he's sure to die in The Last Jedi. "And my second theory, Finn is going to become a Jedi and Kylo Ren will join the Rebellion."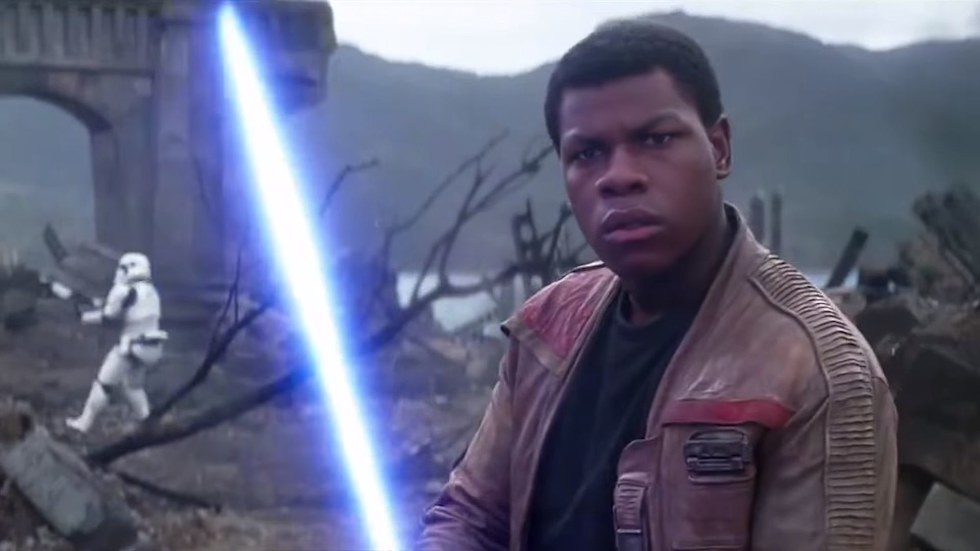 Finn becoming a Jedi is an interesting theory because he uses Luke Skywalker's lightsaber twice: the first is against a Storm Trooper, the second in a duel against Kylo Ren. The only other non-Jedi to use a lightsaber was Han Solo in Episode V, The Empire Strikes Back, when he cuts open a tauntaun to hide inside of during the blizzard. But we know Han isn't a Jedi, nor will he be in this new film. So maybe Clayton is onto something.
My boyfriend Brandon shared his theory with me, which took a different turn. "Luke Skywalker is going to go to the Dark Side and become a Sith," he told me, "or Luke will become a Gray Jedi." He believes the movie poster is a foreshadow of what's happening. "Luke is pictured in the back of the movie poster, behind everyone else. That's typically reserved for "the bad guys" or Siths."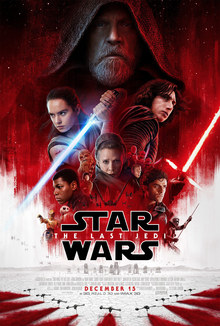 There's a lot of missing information and quite some time has passed since Episode VI. Luke trained Ben Solo, who ultimately turned to the Dark Side, which leaves the question, did Luke help Ben turn into Kylo Ren? Did he tell him about Darth Vader? And if so, is Luke going to turn to the Dark Side himself?
Two of my friends, Jeff and Travis, believe that Jar Jar Binks, who we last see in the beginning of Episode III, Revenge of the Sith, is a Sith lord. Although not entirely relevant to Episode VII, this is one of the more interesting theories. "It's not the most practical, but a lot of people seem to really believe that Jar Jar can be, and is, a Sith Lord," Jeff told me.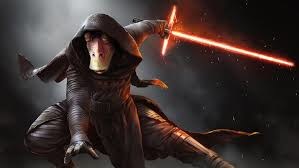 Jeff and Travis are not alone on this theory. Some people believe that Jar Jar was a trained Force user, and an unknown Sith Lord. Hard to think that a clumsy Gungan like Jar Jar would be powerful enough to be a Sith. But there are some small details to back that, like the fact that Jar Jar's eyes resemble those of past Sith Lords, like Maul and Anakin.
My theory, however, is that Rey and Kylo Ren are cousins. Rey is Luke's daughter. Kylo knows about her, either through his memories or her presence in the force, which is why he desperately wants to look into her mind or destroying her.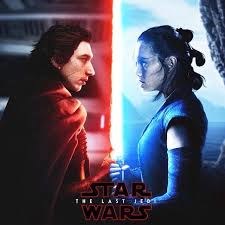 The only way to find out which one of these theories, if any at all, prove to be true: watching Star Wars Episode VII The Last Jedi.
May the Force be with you.