o Star Wars: The Last Jedi just came out and already, people are raving about it. When the film came out, it was rated 93% on Rotten Tomatoes and eventually became the lowest rating Star Wars film on the website after a few days since its theatrical release.
Trust me, I am not a popular critic nor care about Rotten Tomatoes as a whole, but as a fan of Star Wars, I feel as if I was able to understand why people were torn about this film. Before I begin my five point rant, this is a SPOILER discussion. So you have been warned. Here is my thoughts on Star Wars: The Last Jedi.
The Story of the Last Jedi.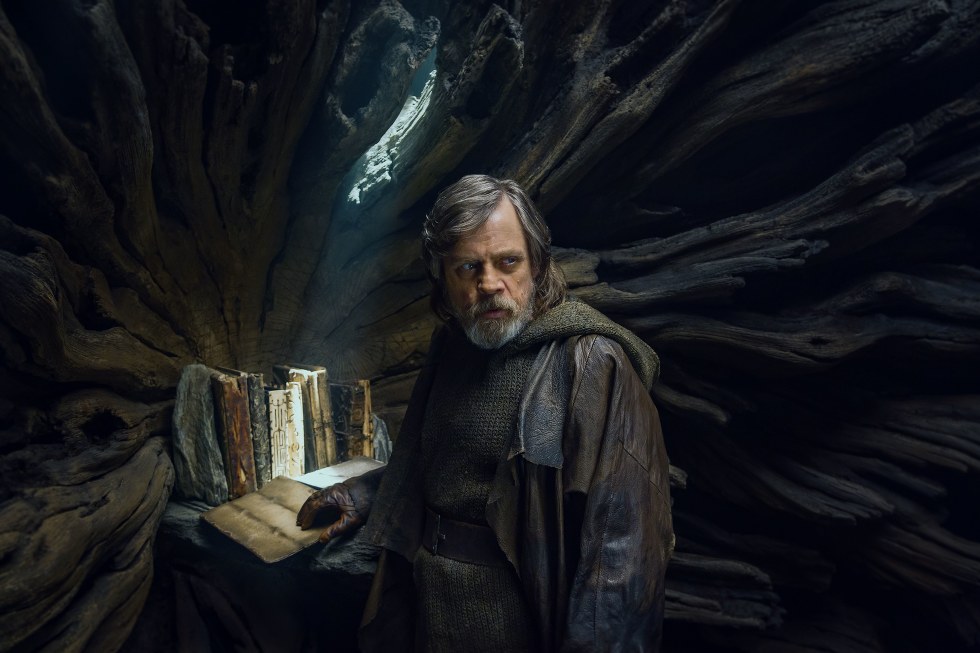 Let's take a step back and reevaluate what the film was about. What WAS the Last Jedi even about? Well you have the Resistance trying to flee from the First Order. Meanwhile, Rey finds Luke Skywalker and wants to find the meaning of her existence. While that is going on, Finn wakes up from his paralysis and befriends a minor character, in which they venture off into another planet to find a hacker?
Think harder about the plot for a minute and you have the exact last movie, just less characters. I believe that the marketing of the film was great, but the end result of the plot was just bland. After watching the film, it came off as a filler more as a continuation of the story. If you put this film together with the last film, it should just be one big film rather than two movies.
The Villains: Snoke and Phasma.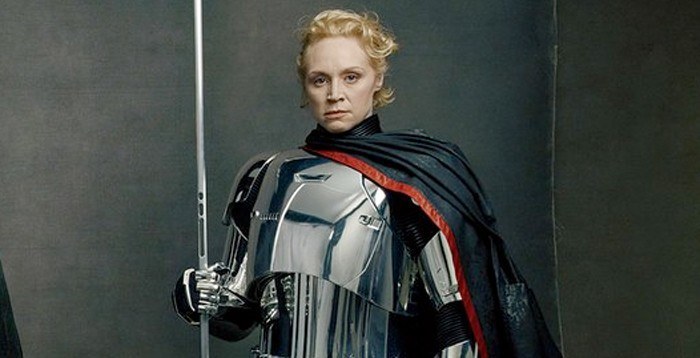 By far, utter trash. Now this actually made me mad due to strategic marketing on Disney part. I don't understand how you make two bad ass characters in the universe and kill them both off like that. Man I thought Snoke was a bad*ss in Force Awakens by how little of a impact he made when on screen.
You become invested in his character because no one knows who he is, what his main motive is, and how he met Luke and Kylo Ren.
In Last Jedi, we get a glimpse of who he is but we don't get his backstory and what his real motives are (other than eliminate the Resistance). He was indeed a void character.
Unless J.J. Abrams bring him back for episode 9, his only motive was to promote Kylo Ren. It was a much let down. Now Captain Phasma, good Lord. Talk about marketing, her character didn't even need to be in the movie. Supposedly in comic books, Captain Phasma is like an OG. She is an equipped general and is very malicious. But nope, just gets wiped out by Finn, who is not even on her level.
What happens to her? She falls through the floor. They should have either hinted at their fight for the next movie or have had a meaningful fight in the movie that just didn't feel forced. These two were very disappointing in the movie for me so I can see why people disliked the movie because of this very reason.
A forced love connection and of the force.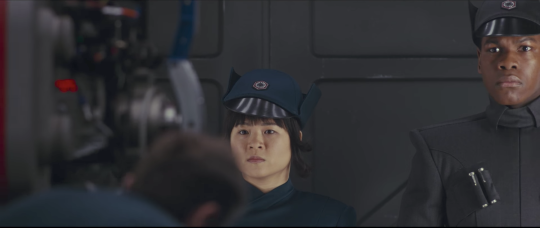 The Finn and Rose thing was utterly unnecessary. The whole story between Finn and Rose felt like a mini plot. Their whole subplot was not necessary. I didn't understand the whole connection between them. It's like I get it, but I don't. The whole rich vs poor comparison is already known in Star Wars, without it being known. That's why we have Episode 4,5,6 and the prequels for. It was extremely forced and just didn't make sense. Rose was a new character but her ideal role for the film was shocking Finn. Finn really didn't really have no point in the film EXCEPT to sacrifice himself.
But we live in a world where we can't have nice things, and Rose actually interferes and crashes his ship before he could do so. I didn't understand why she did that. I could understand IF she pushed his ship out the way and did it herself, then we have a different story. I feel as if they downsized Finn's character in this movie.
You have a First Order turned Resistance fighter whose trying to do the best he can, fights off Kylo and gets badly injured in the Force Awakens, then have him pretty much go from this high peak character to going to this random planet to find this hacker. Whoever wrote him into this film didn't do a good job pacing him out like this. If you are a Star Wars fan already, you already know that some of the rich elites are indeed bad people. We don't need to have a regurgitation of it.
Capitalism and Feminism in Star Wars.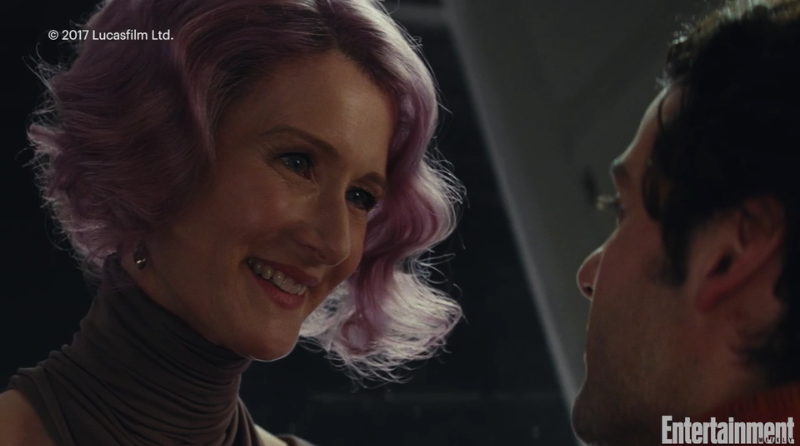 Whoever wrote the layout of this film needs to be fired. There is a whole good chunked of the movie where Finn and Rose goes to this planet to find this "person" and right off the back, you can see people and creatures wearing fancy clothing gambling. In my opinion, It was clearly obvious that the people who were gambling were not' "good" people.
The fact that Rose character said that the people on this planet are really bad and give weapons to both good and bad guys irritated me. This is when I began to think of Disney incorporating political / present day ideas into Star Wars. The whole rich vs the poor is throughout almost every other Star Wars movie, but without anyone pointing it out. Its as if the writers went out there way in this film to point out that it's about rich and poor, which bugged me. Laura Dern plays Vice Admiral Holdo in the Last Jedi.
It was quite clear that her character was very feminist due to her telling Poe that she basically know how his type is, and what type of people she dislikes. Her role was extremely feminist, but without saying feminism. I don't have a problem with Feminism, but don't throw the idea down the audience's throat. Star Wars can be both those ideas but without pushing that same idea too hard.
A different Star Wars movie.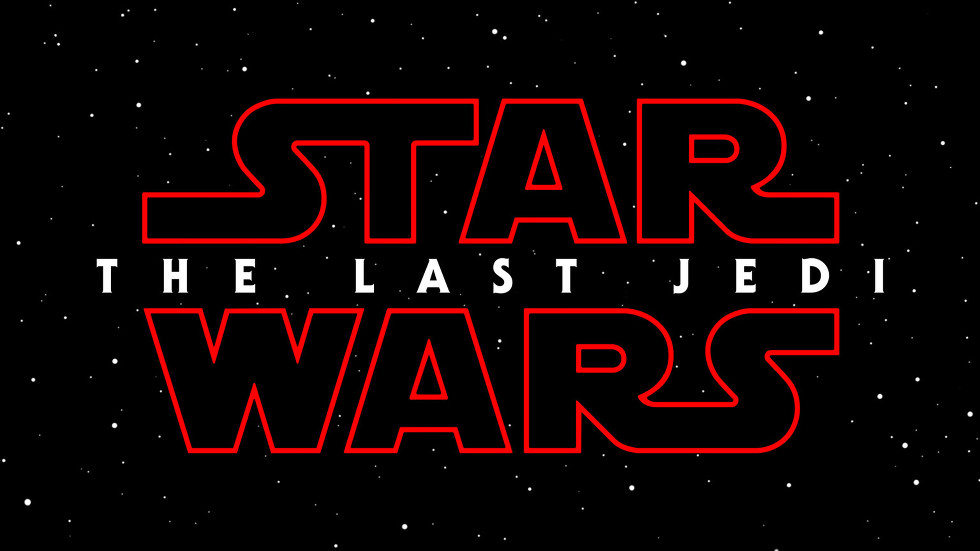 Alot of movie critics, fans, and even friends of mine are torn up about this film. Some say its Rian Johnsons best movie while other people are saying that it's the worst Star Wars made ever. Some people are even preferring the Phantom Menace over the Last Jedi. Off the start this film felt very different than any other Star Wars film, including Rogue One. The movie didn't have that "theme" of any Star Wars film.
Usually, I am excited to see Star Wars rather this time I went because I already bought tickets a month prior. Just even watching and seeing the set up for how episode 9 is going to be, it felt as if this movie was closing the door of the franchise rather opening it. I guess we have to wait until 2019 to see where J.J. Abrams takes the franchise. Other than that, the movie was 50/50 for me.