Everyone is on the same page when we say that Talyor Swift has possibly gone a little crazy. But if you really think about each of her album and her songs, haven't we all kind of hit these stages?
Taylor Swift: Album Number 1
Taylor was 16 when this album came out. I mean, can't we all relate to the boyfriend's heart breaks and everything else involved? We have all had the one guy we always wanted a chance with but he never noticed us. And we all remember those teenage years breakups. Let's not deny anything here, we all have burnt something of our ex's at least once in our life's. This was also the same timeframe where Carrie Underwood taught us not to tolerate cheating by beating his pickup truck to a pulp, so girls were learning not to take crap from any guy. All the same, everyone has to have a song with their boyfriend. My husband and I have about three songs that just really stick with us perfectly. And it's not just about the songs on this album; if you say any part of you did not want her long curly blonde hair you are just lying to yourself.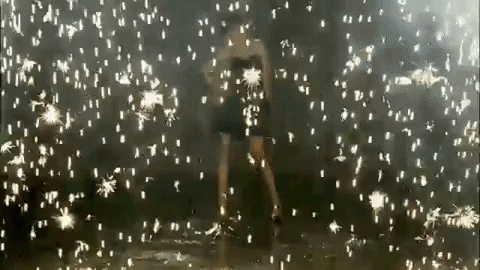 Fearless: Album Number 2
This album is still those high school years, but more of the upperclassman years. You Belong with Me was the anthem to the boy who just didn't notice you because he was with the wrong girl. Mind you, this time there were no tears involved. Love Story was basically the picture-perfect way to fall in love. The rest of the album is a great way to describe most of the break-ups that you could have happened in your upperclassmen years. You're Not Sorry are three words I know I said a lot. Given, the song Fifteen doesn't exactly fit with the upperclassman range, but the rest sum up feelings from that time pretty well. Add the songs to the outfits she wore during this era and on tour, it all clicks. You know it was a good song when you would start flinging your hair around. Taylor's make up of this time also fits the normal upperclassmen, it is natural with a little kick. Our girl still did not have bangs during this time either, and if you did not have to have them, you didn't either.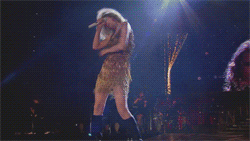 Speak Now: Album Number 3
This album is the transition album, not quite the more edgy Red Taylor, but still not the country Taylor. This is the album that is the transition between high school and college. Some of the songs on this album were played on country radio, but also made it to pop radio too, without the need of a pop remix version. Taylor was transitioning into her pop self as we know her now. We have all had that Sparks Fly kind of guy during our high school to 'adulting' college time. The guy that we shouldn't be falling for but somehow it still happens. With that, The Story of Us sums up that awkwardness after a breakup. I mean does anyone really break up and see their ex for the first few times and no one feels awkward? Nope? I didn't think so. A personal favorite song of mine is Mean. We have all had those boyfriends that are just mean. That boyfriend who just knocks us off our feet because they really do not have much of anything nice to say about us, our hopes, dreams, and feelings. Basically, they do not have even close to the ability to be a nice person, and I guess even liking us. I am willing to bet as you read this you have an ex coming to mind. I know I do. All they are is mean, and a liar, and pathetic, and alone and life. But it is ok because you are the better person and even if you are single right now you are a million times better than you were with them. Best part, they don't know crap about you and were nothing but wrong.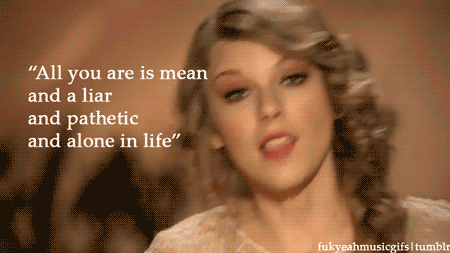 Red: Album Number 4
Goodbye curls, no bangs, and country music. Taylor has got herself armed with a flat iron, red lipstick and a heap of new bad breakups. But hey, this is everyone once they have made the full transition into college. You completely change yourself from what you used to be. We Are Never Ever Getting Back Together, you have said that to so many of those douche bags that hit up your phone, like that jerk from high school. Or that overly-obsessive ex, or plain and simple that guy you just hated. It's never going to happen, like ever. Then we get to 22, now sometimes you can still be at this stage when you are 22, God forbid you flunk out of a few colleges, change your major a couple times, or maybe you just don't adjust quickly. But, at 22 she was feeling alright, and that is all that matters. I Knew You Were Trouble is that one boy that you were within college, even for just one time, that you knew was just a big mistake. You know that you accept it, and you did it anyway. Regrettable? Absolutely! Then we get to Begin Again, on a Wednesday, in a café, probably Starbucks, you watched your faith in guys reappear and you get that nice college boyfriend. This also can't go without mentioning, Taylor's style changed a decent amount in this time frame. Not going to lie, the further I get into college the more closet changes. High waisted shorts? YES PLEASE! Who doesn't love a good stand out red piece in their outfit? Make a statement girl, you're beautiful.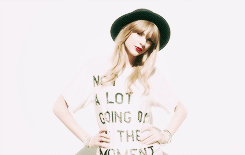 1989: Album Number 5
You are set in college, these are the good days, the upperclassmen I'm almost done with my degree days. 1989 is Talyor good with pop. Shaking Off the haters, because they just hate, hate, hate. Bad Blood? That BFF that was so good, turned. That boyfriend that was so good? TURNED! That professor that during syllabus week that seemed like the coolest ever (and was possibly even cute), yeah, he turned too. You got problems, and you can't solve them.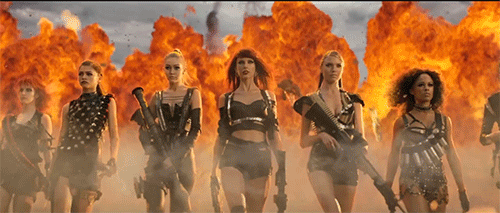 With this, it leaves a blank space for you to write someone else's name that won't do that crap for you. I mean yeah you have accepted that you might be a tad crazy, and your exes might say the same. But do they really know you? Probably not.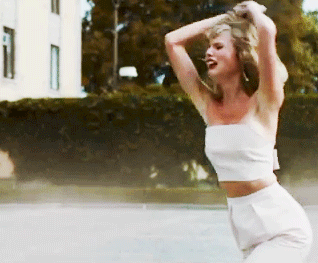 Of course, you also have Wildest Dream. I mean that music video, I would kill for one time to just be near Scott Eastwood. Please remember me, even if it is in your wildest dreams. I mean besides him, we have a guy that was just it that we want to basically, remember us. I mean like when his girlfriend goes bye bye.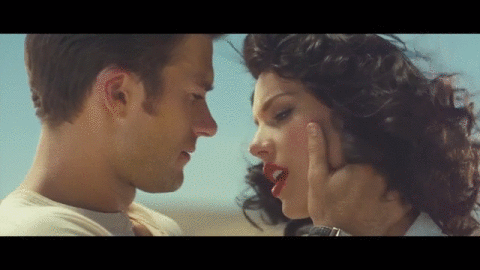 I could just go on and on about these songs. They all just fit. Taylor also cut her hair all sorts of off. This girl did too! Taylor is the reason mine was cut. But she just kills it. She has her stuff together. It is wonderful, we love it. It's like getting straight A's.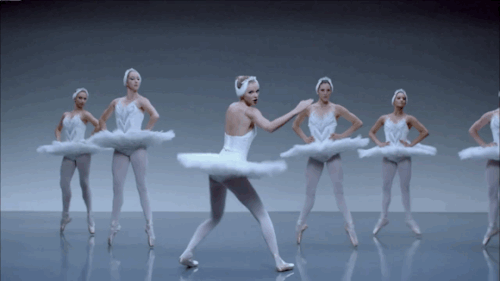 Reputation: Album Number 6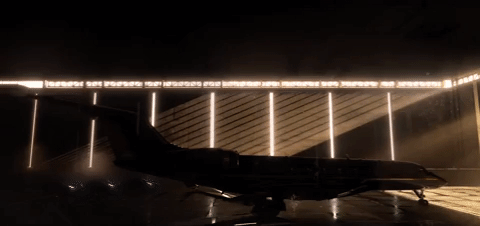 If we are going just on her new song Look What You Made Me Do, and think about it with your own life, it maybe is not a mental break down. I mean people get tired of taking others crap. Stack enough bad breakups and life crashing down after college, at least I tend to discount her crazy. Really this is mid to late 20's stage of life. You are out of college, in the real world, getting a job, trying to find your forever dude (or girl) and it just kind of all builds until you crack, hints the Look What You Made Me Do. Now the whole old Taylor is dead, your guess is as good as mine. My theory, she's done taking crap. Everyone should have that stance on life.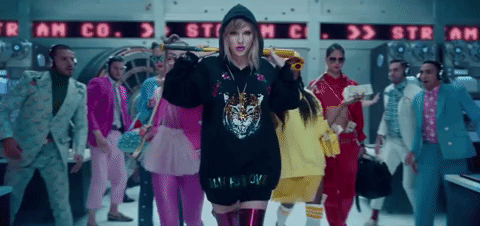 Tay is not crazy, she really isn't. She is just going through life every day as we are. I mean, she is bound to let this pass. The album's name is reputation, and no ones likes to be known as the girl that gets walked all over, we all tone it down after a bit.
Besides, we all have a little Taylor Swift in us anyway.