It's official! Spring is here. You know what that means, right? Another chocolate season has arrived, and Pinterest is ready. Every March, I get ready to make spring recipes by stocking up on marshmallow Peeps and chocolate eggs. I'm a sugarholic, what can I say? Here are some of my favorite recipes made with the classic spring candy:
1. Swimming Peep jello cups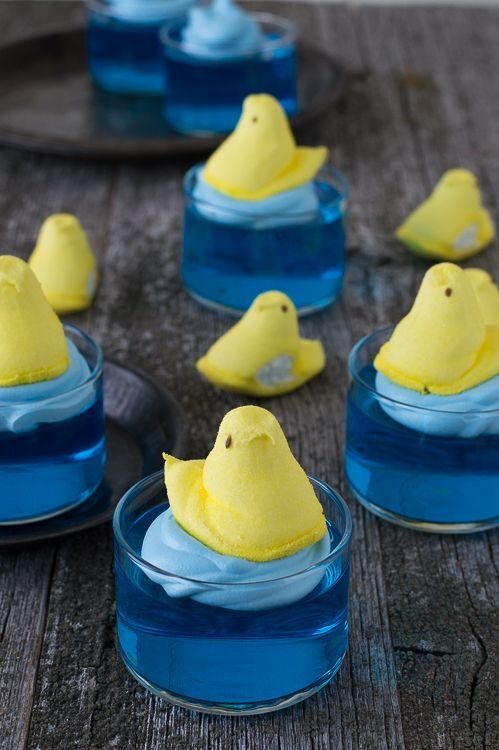 This is the first year I've seen these, and couldn't believe I hadn't seen them before! I love using Peeps in recipes that don't require me to melt them down or alter them, so I appreciated this classy, yet creative approach. Check out this awesome recipe for Peeps that float!
2. Peeps in grass cupcakes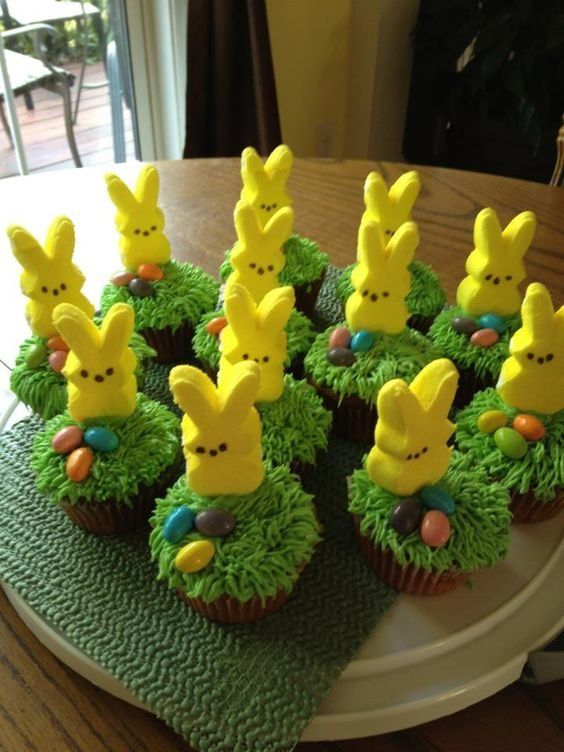 I'm a fan of cupcakes in all shapes and flavors, so naturally, I gravitated toward this recipe. Not only does it use unaltered peeps, but this recipe works for gluten-free eaters as well, because you can use any gluten-free or vegan cake mix. Check out this sweet recipe!
3. Speed racer Peeps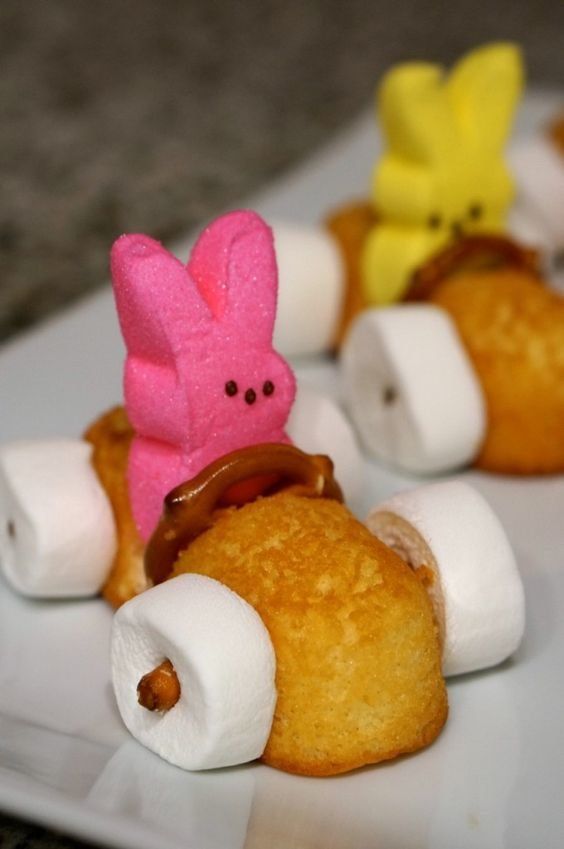 Again, this was a first for me. There are countless versions of this recipe on Pinterest using cookies of all kinds as bottom wheels or steering wheels. This is a perfect dessert for a birthday party, springtime brunch, or Easter celebration. See the recipe here!
4. Peep sunflower brownies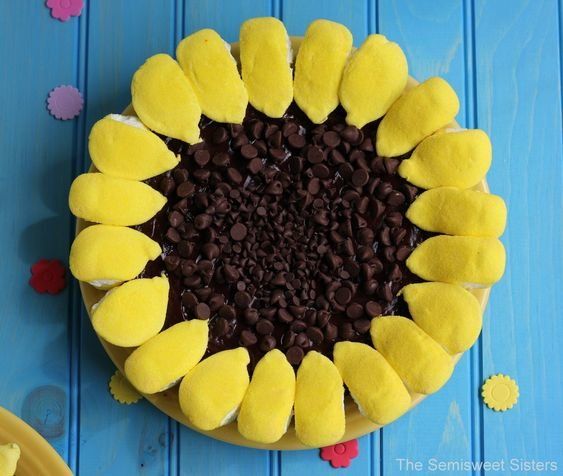 If you're looking for a recipe that feeds many, here is your solution! This recipe is sure to please at your next springtime get-together. If you're an Instagram foodie, this is a recipe that's sure to gain tons of likes. I recommend bringing this to your next potluck party or picnic. Check out the testy recipe here!
5. Peeps in nests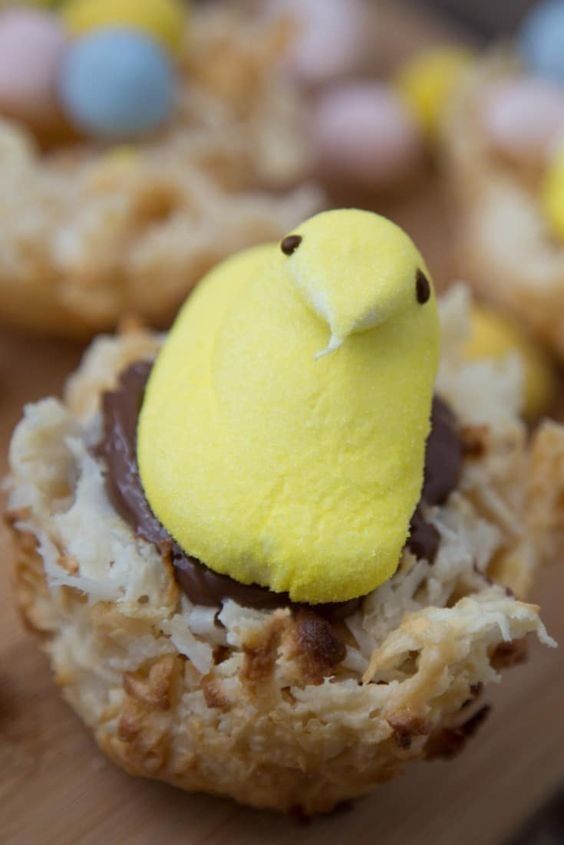 This is a personal favorite that I make every year. You can decide to use either regular coconut macaroons or half-dipped chocolate-dipped macaroons. Either one is sure to please! Chocolate or standard jelly beans will typically fit inside, and re-tweets are almost guaranteed on photos of these little nests. See the final recipe here!
Do you have other Peep recipes, or even just a few general favorite spring recipes? Share them with me at @CarolineSaysSo on Twitter!