It's time to get spooOOOooOooOky!
'Tis the season for Halloween parties back to back filled with spooky decorations, cute and funny and frightening costumes, corn mazes and haunted houses, pumpkin carving, and wild nights we may or may not remember.
Anything and everything Halloween themed for the month of October is always a fun time, so if you're getting spooky, may as well eat some things that are spooky as well. Then you'll be extra spooky and ready to party.
Below are some simple and fun Halloween foods that are completely necessary for any Halloween party. Just click on the picture to start concocting these sinfully delicious Halloween party treats.
1. Pumpkin Cheesecake Truffle Mummies
Can it really get any better than this? It's pumpkin spice season too, after all.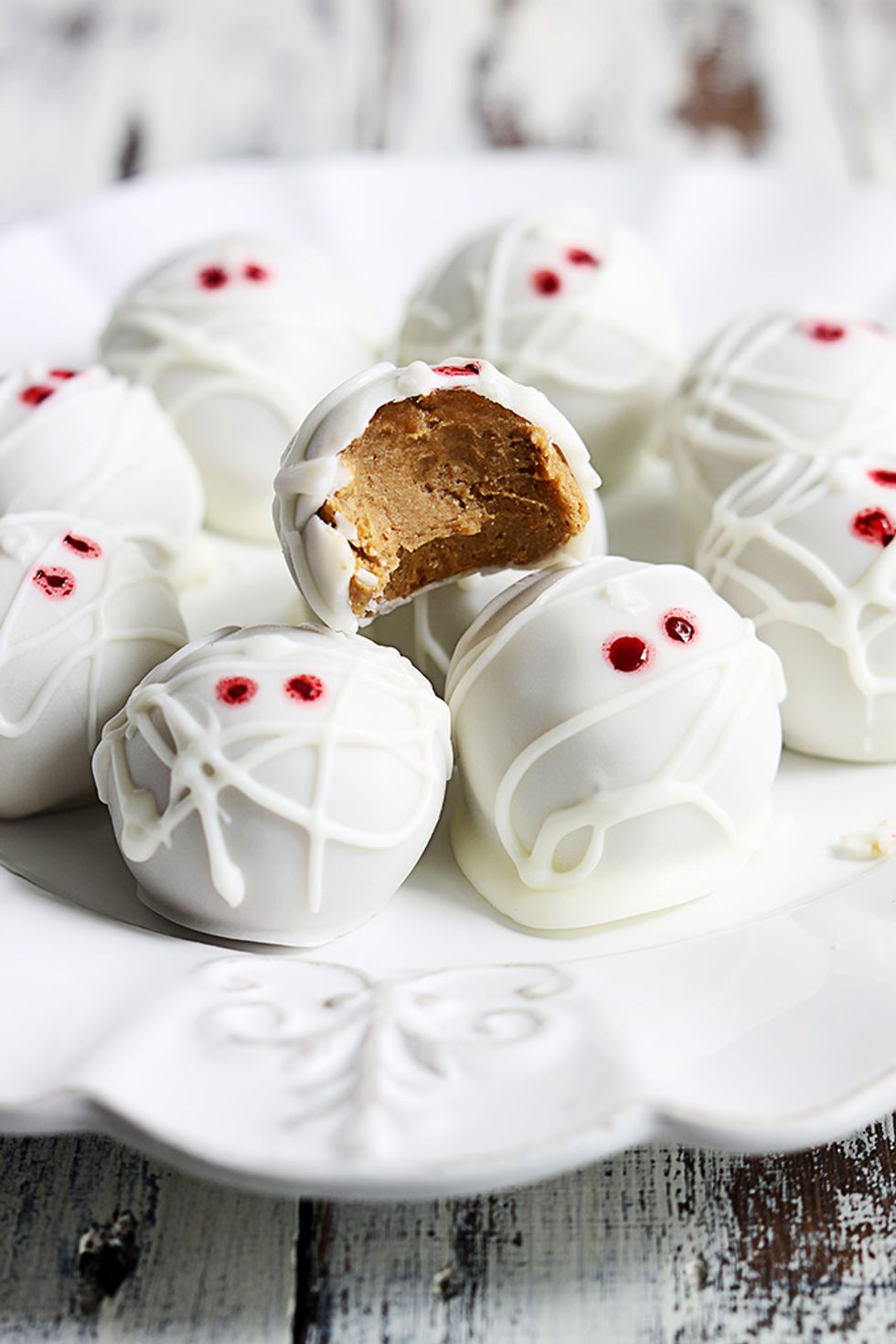 2. Chocolate Covered Strawberry Ghosts
SpoOoOOoOoOky strawberries!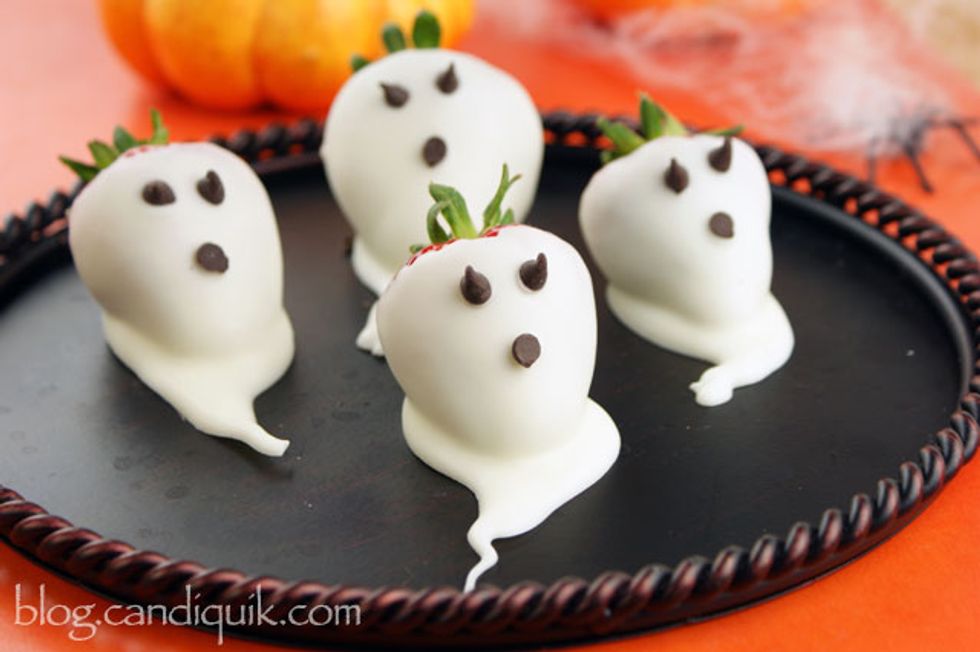 3. Chocolate Covered Pumpkin Pretzels
Who doesn't love a good ole pretzel-chocolate combo? Especially when they're shaped like pumpkins?!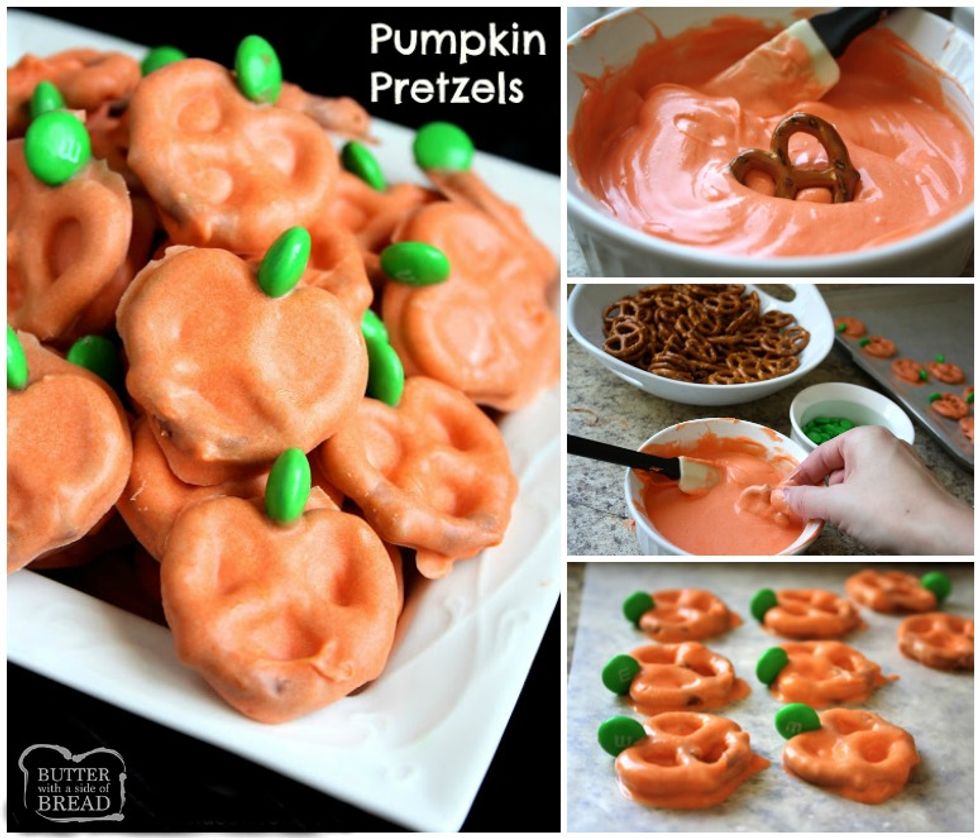 4. Witch Hat Oreo Cookies
Oreos are always a great option for any party, so why not (literally) dress it up for a Halloween party?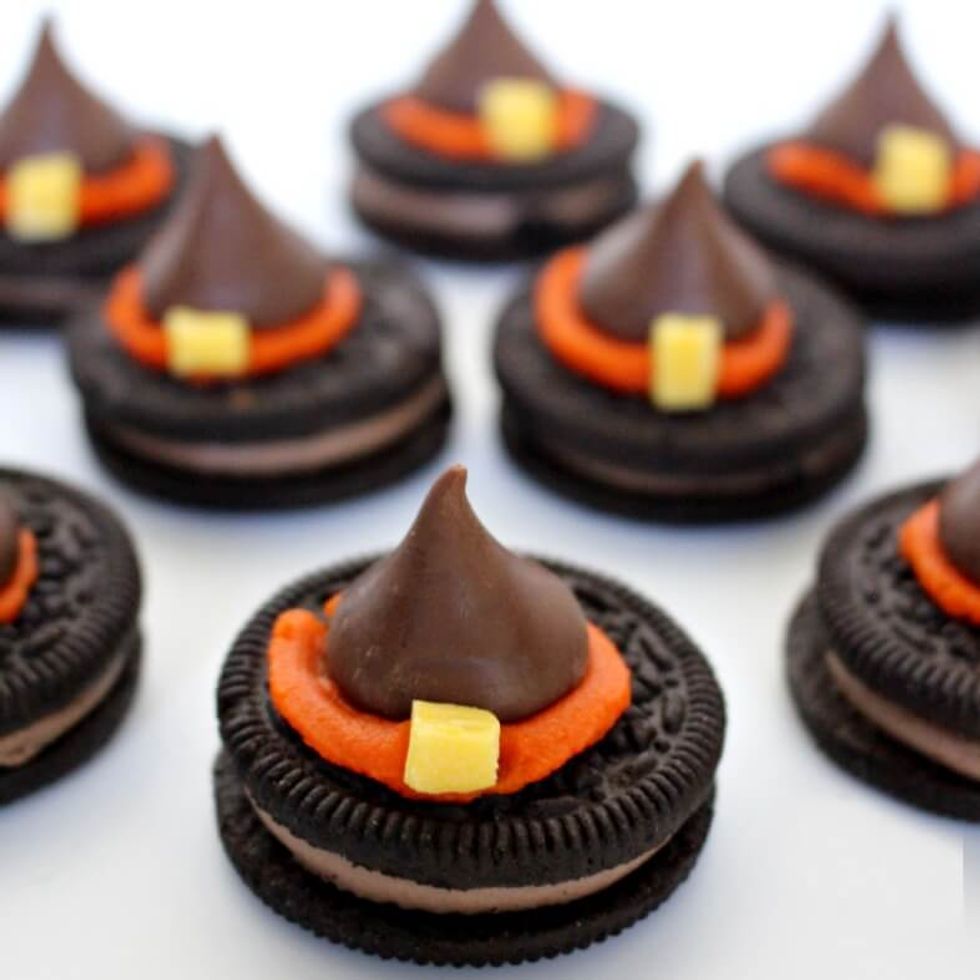 5. Peanut Butter Eyeballs
Just make sure you let guests know there's peanut butter in these! In case of allergies. And thank goodness these eyeballs won't be slimy...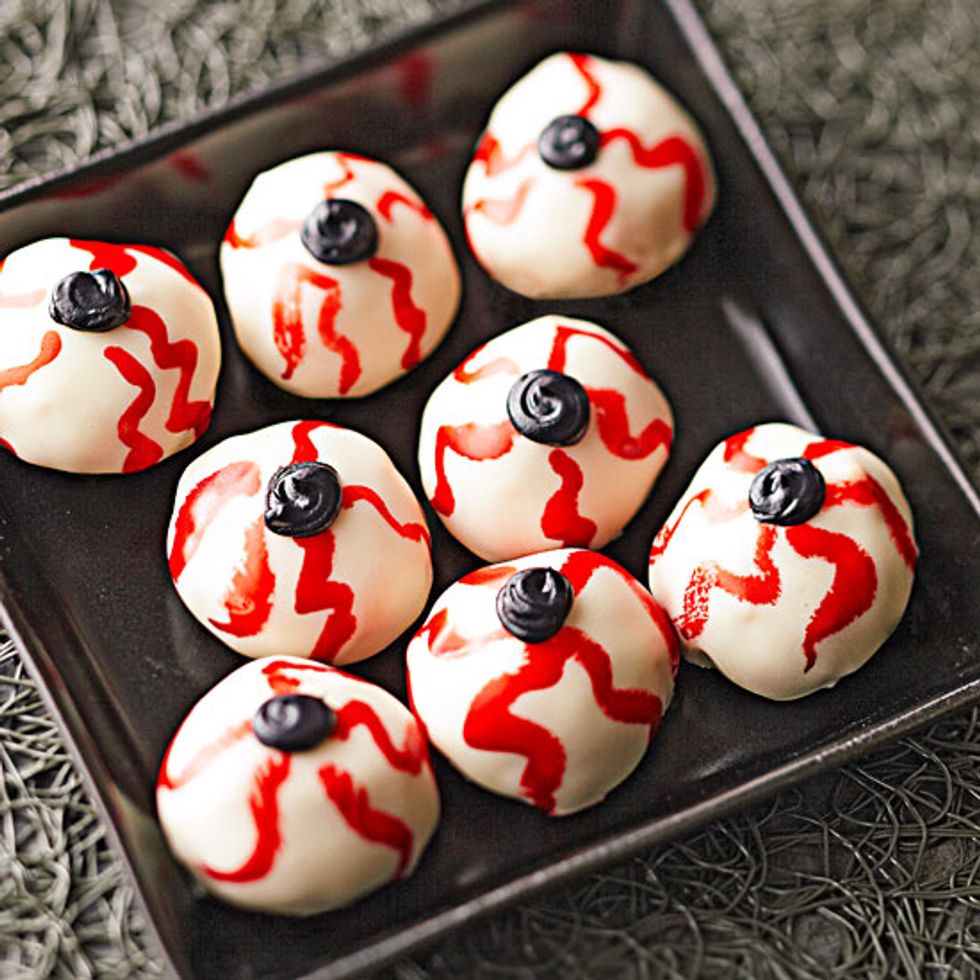 6. Pumpkin Bread Pumpkin Truffles
They're shaped like pumpkins and they're stuffed with pumpkin bread?! Yes, please.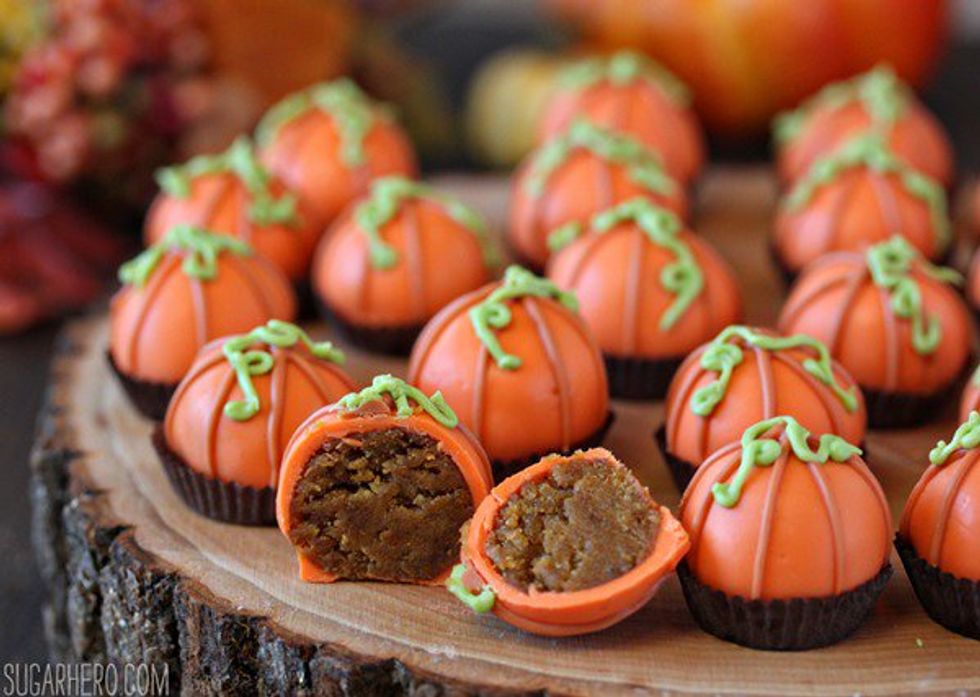 7. Spider Peanut Butter Cookies
They're like the Christmas peanut butter kiss cookies, but better...and spookier.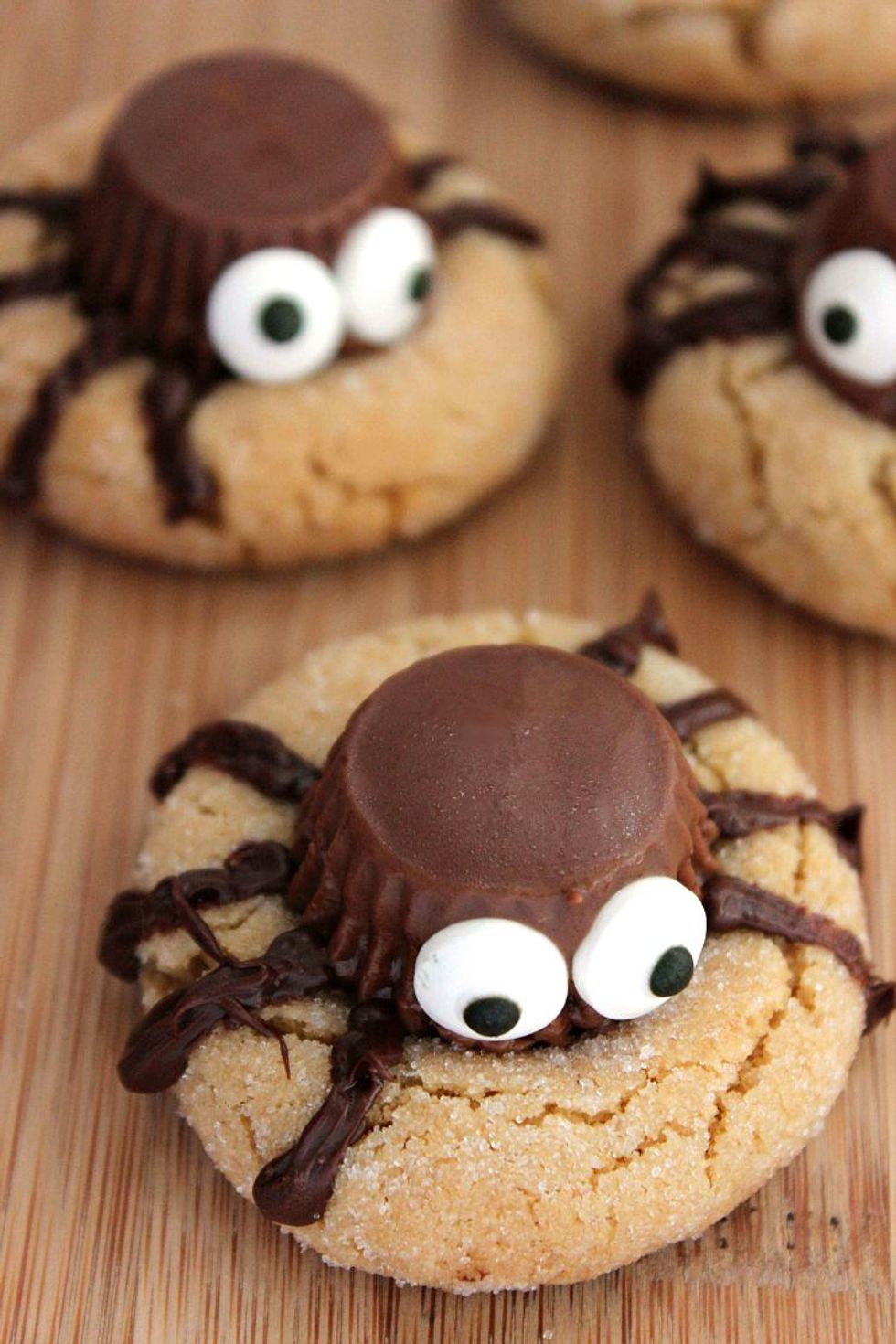 8. Rice Krispie Treat Pumpkins
Rice Krispie Treats are a classic snack/dessert, and pumpkins are a classic fall thing, so may as well combine them.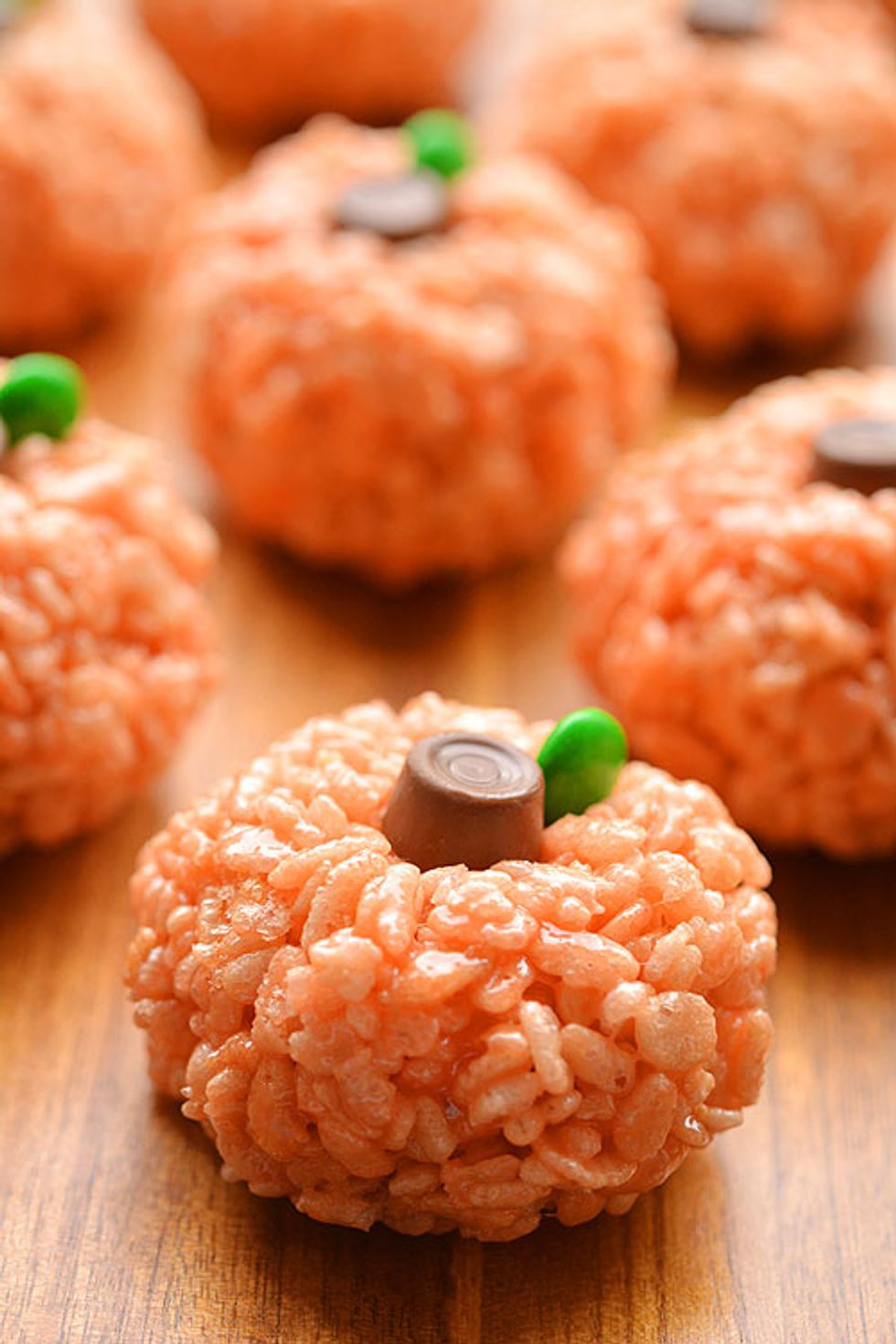 9. Zombie Eyeball Pretzels
The good thing about these zombie eyes is that they aren't rotting and they aren't slimy; they're just delicious.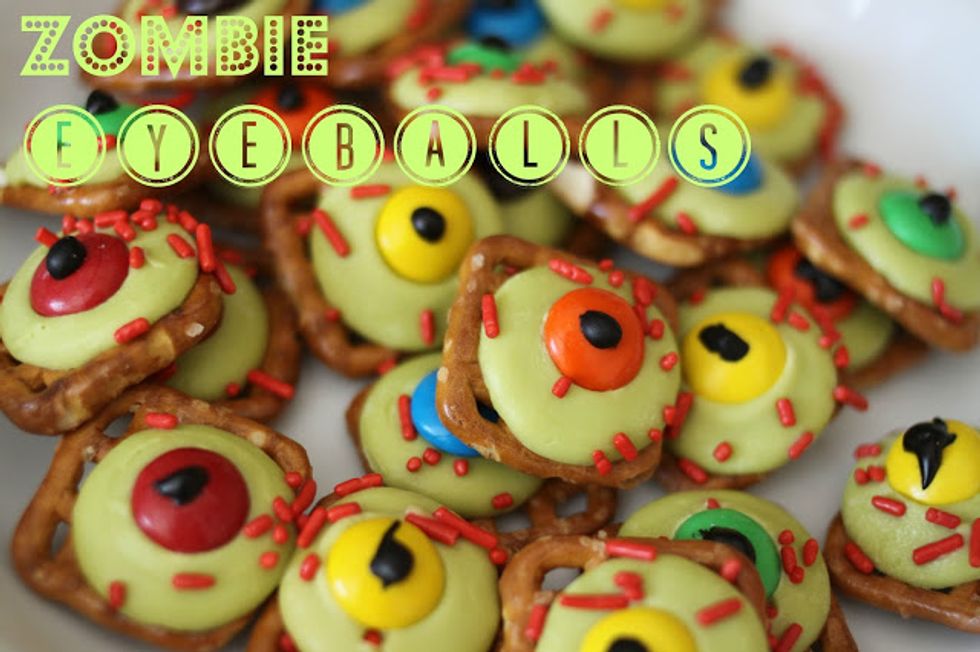 10. Carrot Pumpkin Slices
Gotta throw in some sort of healthy option in for a party, so these pumpkin-shaped carrot slices would be perfect with any dip for a Halloween party.