Monday has returned to being one of the most fabulous nights on television. On March 7, season eight of the renowned competition, "RuPaul's Drag Race," premiered on LOGO, and I am gagging on all the new eleganza brought by the latest set of sickening queens. Finally, the wait is over, and I can get my weekly fix of drag queens outside of just Club 340 in Pomona or the WOW Presents YouTube channel. While season seven felt lackluster in comparison to its past counterparts, this new season holds a lot of promise and potential with fascinating queens and the anticipation of exciting challenges.
The premiere packed a punch with the status of being the 100th episode of "RuPaul's Drag Race." The episode, for the first photo challenge, had each new queen pose with all of the past winners. Unfortunately, Bianca Del Rio was unable to make it, so instead she was replaced in the photo with a circus clown. Not surprisingly, that clown wore less makeup than she does. The main challenge was design-based. The queens had to create looks based on the challenges of past seasons such as Glitter Ball, Bitch Ball, and Gone with the Window; these options were presented by past queens like Raven and Latrice Royale. The winner of the photo challenge, Robbie Turner, got to assign the themes to each queen.
Most of the resulting looks were absolutely fierce, but unfortunately there were a few that proved to be lackluster. Acid Betty and Kim Chi were the top two, although Kim Chi won with her artistic masterpiece for the Hair Ball challenge. Laila McQueen and Naysha Lopez were in the bottom and therefore had to each lipsync for their lives to Lady Gaga's "Applause." Laila's sensual, vibrant moves easily defeated Naysha's awkward claps and the beautiful pageant queen had to sashay away. I am, however, quite angry about the bottom two. Laila McQueen's apocalyptic couture and beautifully constructed jacket were amazing. Robbie Turner, however, looked like a shapeless blob, and her dress was so poorly constructed; she should have been at the bottom. I do agree with Naysha's elimination though. Honey, this is season eight, so of course the critique is going to be harsher and the expectations will be higher. That design challenge should not have been her first time making a garment; all of the past seasons have had similar challenges, so she should have been prepared.
Now that I have recapped and reviewed the episode, it is time to offer my current impressions and opinions of the queens. So far, the lineup looks great, and I'm expecting a lot of fun looks and talents from these lovely ladies.
1. Acid Betty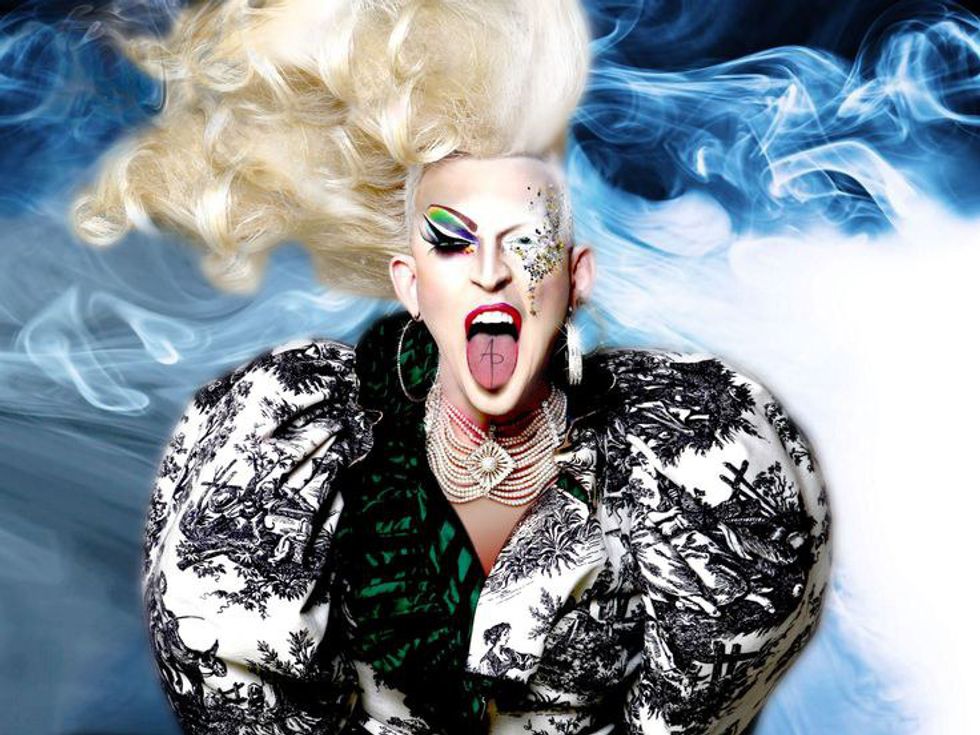 This queen very much has a diva attitude, but she makes up for it with her creativity and artistic talent. I, of course, had to stalk through her Instagram and was taken aback by her spectacular looks. Her style is very reminiscent of the club kid scene in that it is absolutely wild and imaginative. She's not just trying to look like a woman; her drag is art. I look forward to seeing what she will bring to the table in future episodes.
2. Bob the Drag Queen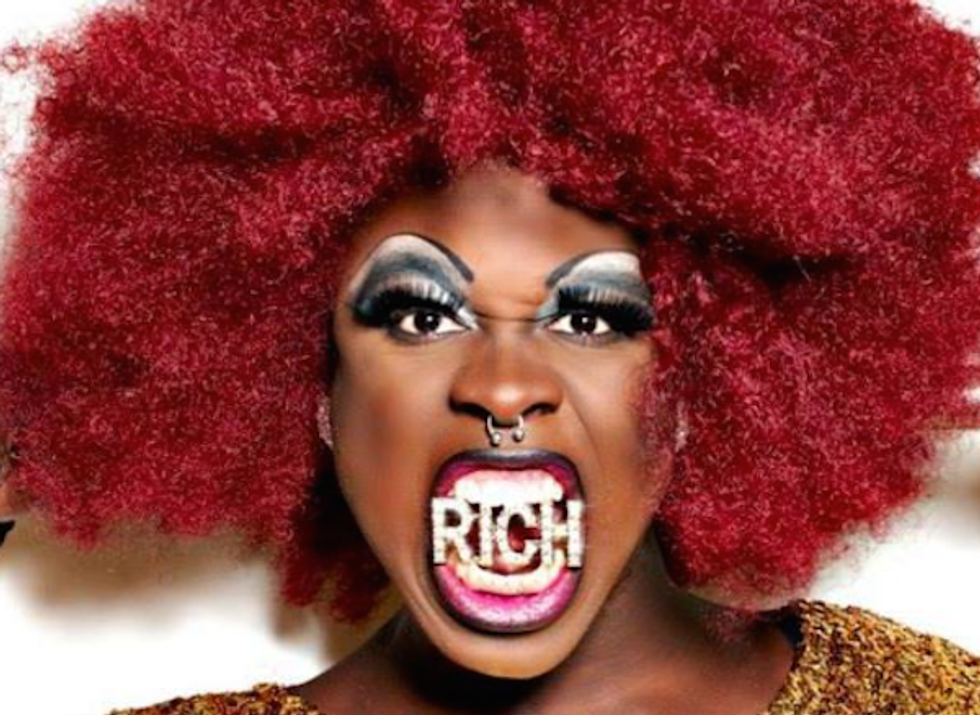 Oh my lord, I absolutely adore Bob. I love me a good comedy queen, and she is absolutely hilarious, arguably even more so than Bianca Del Rio in some aspects. I have been following her on Instagram since back when her position on the show was still just a rumor. I love her style and her personality. She is very funny, but not overly mean about it. Bob is a smart comedian who tells it like it is and isn't afraid to call others out on their crap. She definitely does not hold back on the constructive criticism. I predict that she will be in the top three -- definitely.

3. Chi Chi DeVayne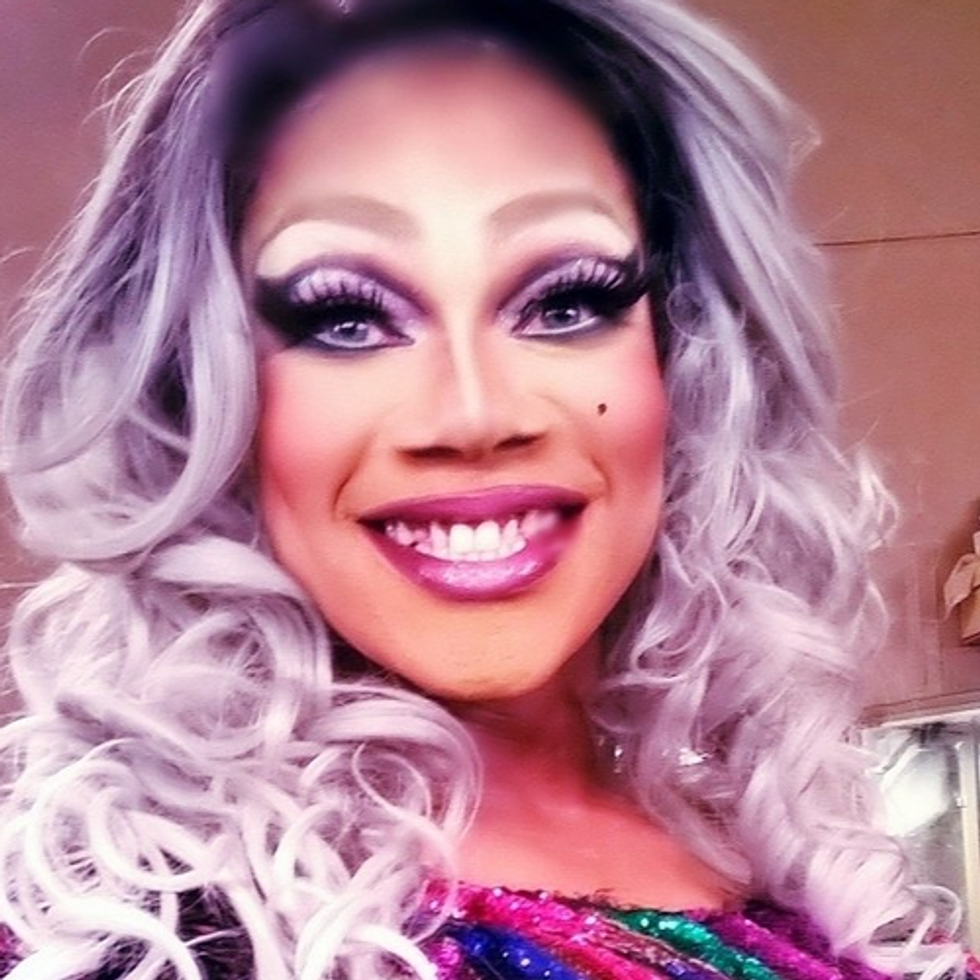 This queen showed up in a trash bag gown and absolutely slayed in it. Because she has said that she hasn't been able to afford all of the expensive clothes and wigs other queens have, she has had to improvise often and just make do with what she has. You know what? She still looks so fierce and she has a lot of creativity. Personality-wise, she is adorable and so sweet. I like her a lot so far, and I think she has a lot to offer.
4. Kim Chi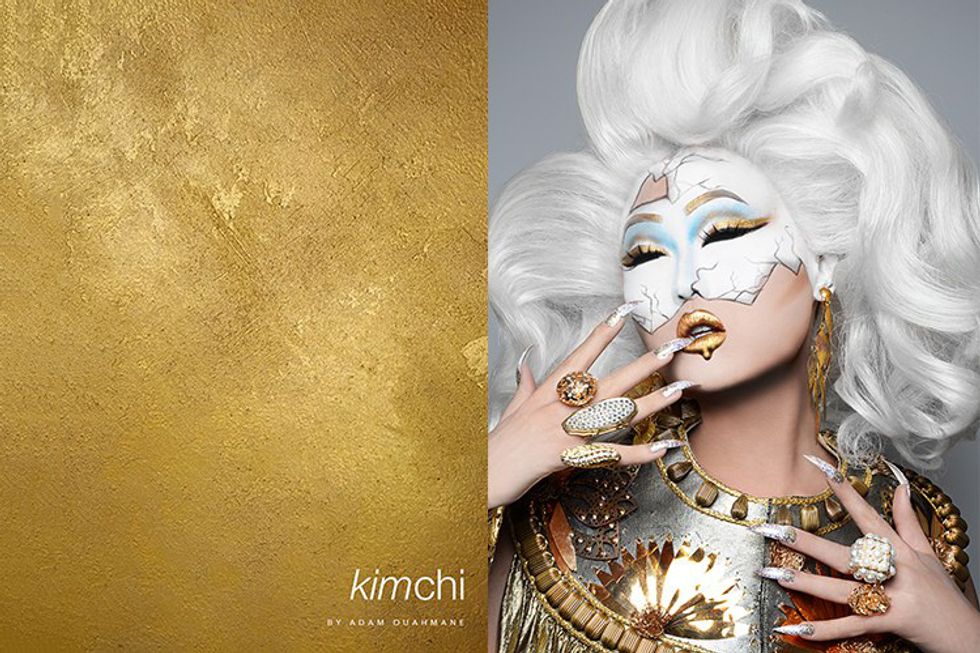 Words cannot even begin to express my love for this Korean queen. She is a precious cinnamon roll too good and too pure for this world. I have followed her on Instagram and Snapchat way before she was confirmed for the new season, and I have fallen in love with her style. Her drag and makeup looks are pure art. She embodies the fantasy, anime aesthetic, and when she walked down that runway, Kim took my breath away. Plus, she's good friends with my love Trixie Mattel and the creator of the amazing makeup brand Sugarpill, Shrinkle. Kim Chi will definitely be in the top three and if she isn't, I will fight RuPaul myself.
5. Cynthia Lee Fontaine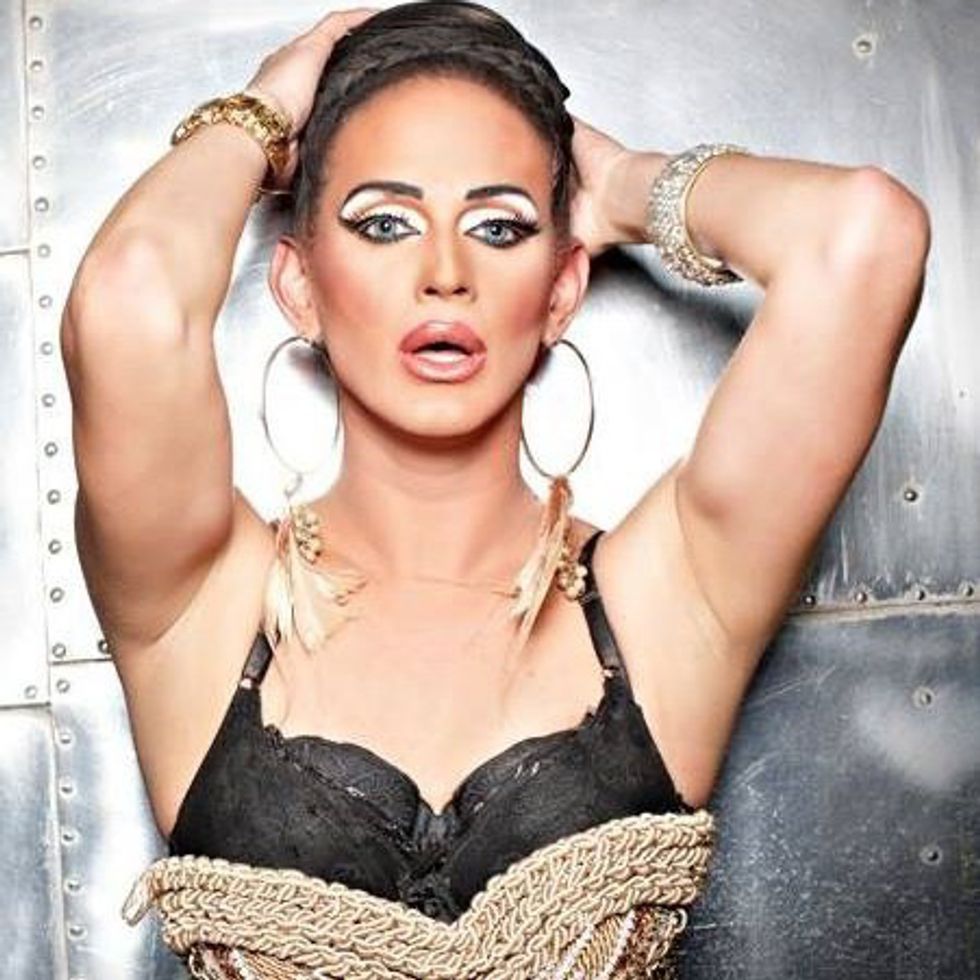 Cynthia is that crazy-yet-cool aunt you have that may or may not be drunk, but is fun to be around either way. She reminds me of a tropical bird, because her personality and drag style are very colorful, energetic, and vibrant. She is adorable and I love her accent; you can't really understand much of what she says, but it's still entertaining to listen to her, especially when she brings up her "cucu." I'm excited to see what she has to offer in the future.
6. Naomi Smalls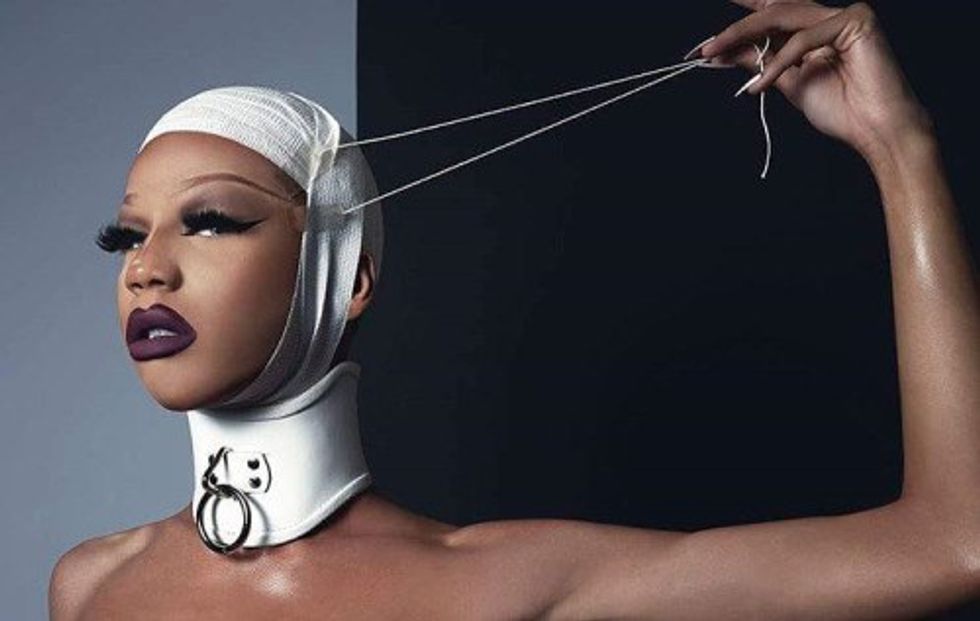 This queen is absolutely fierce and could easily give Tyra Banks a run for her money in terms of modeling. She knows how to work her body and a camera, and her style is impeccable. Those legs are to die for. I was already following her on Instagram before the announcement, so I was super psyched. Because she is the closest thing Raven (who I have met; she is a sweetheart) has to a drag daughter, her makeup is of course very fishy and beautiful. She is one of my top three predictions.
7. Thorgy Thor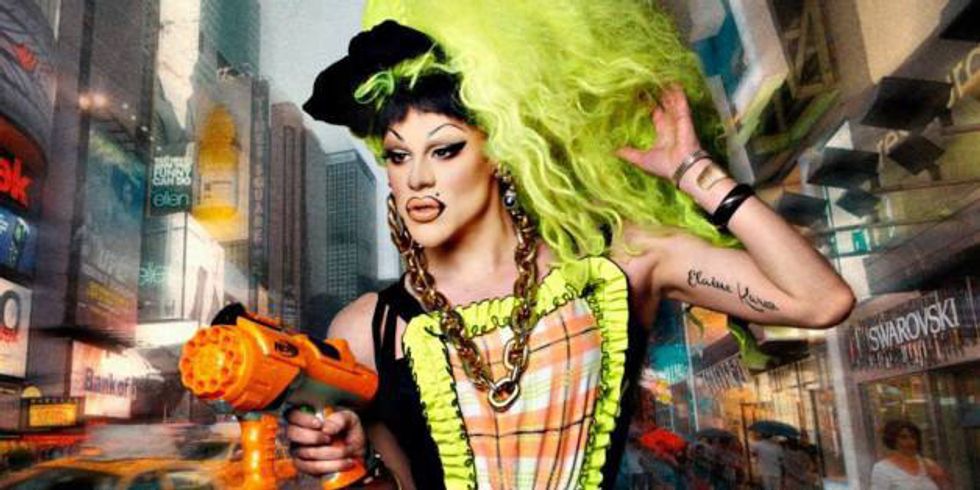 This queen is very fun and has quite the amicable personality so far. Like Acid Betty and Bob the Drag Queen, she is a fierce New Yorker. Her drag style is campy and wild, yet still maintains a glamorous look. Thorgy has a wonderful, energetic smile that, to be honest, makes me smile as well. I don't know much about her, but I have a feeling that she will be a strong competitor, so I'd predict at least top five for her.
8. Derrick Barry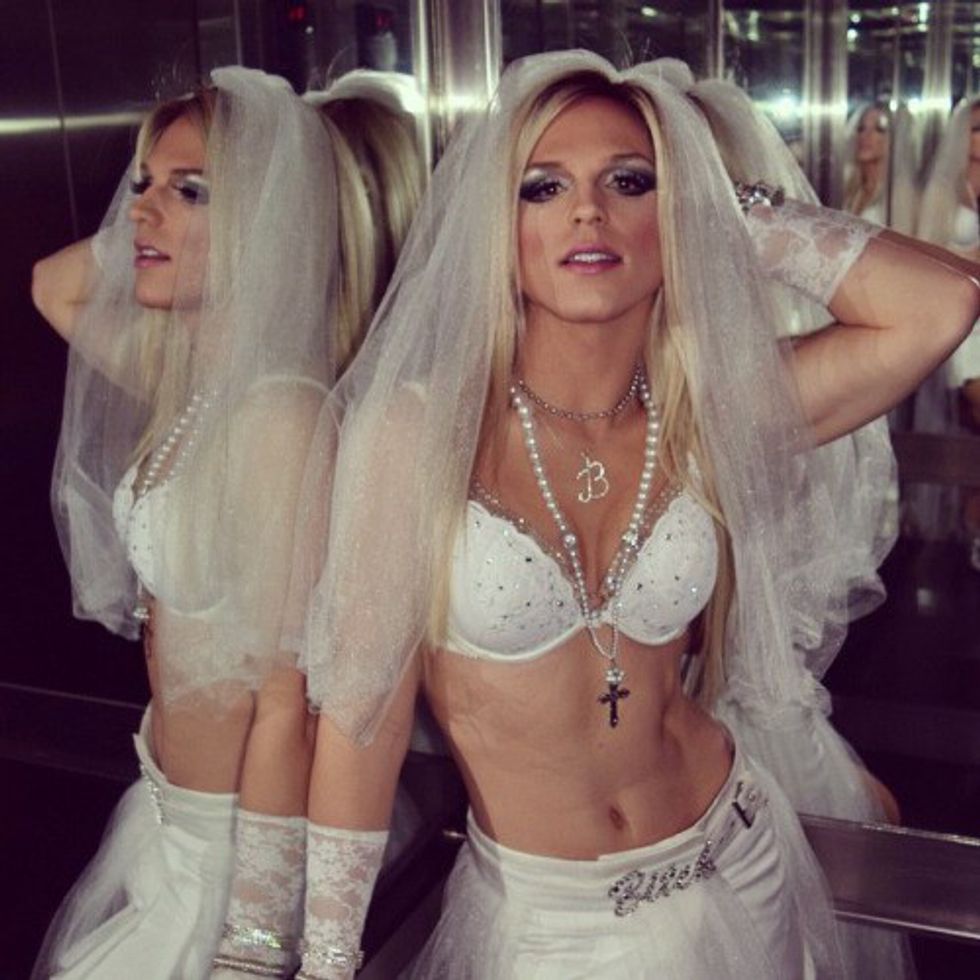 I actually thought Britney Spears had walked into the work room, because that is how good she is as a well-known impersonator of the pop star. I think she will be a strong competitor and does have some tricks up her sleeve besides the Britney act, but I do not think she will whip out anything amazingly creative or wild. I was not impressed by her runway look. It was cute, but it did not have a wow factor. Also, I thought I would like her more, but after her spat with Bob in "Untucked," when Derrick proved to be overly sensitive and incapable of taking constructive criticism, my opinion of her is not so high. Hopefully she will change my mind in future episodes.
9. Dax ExclamationPoint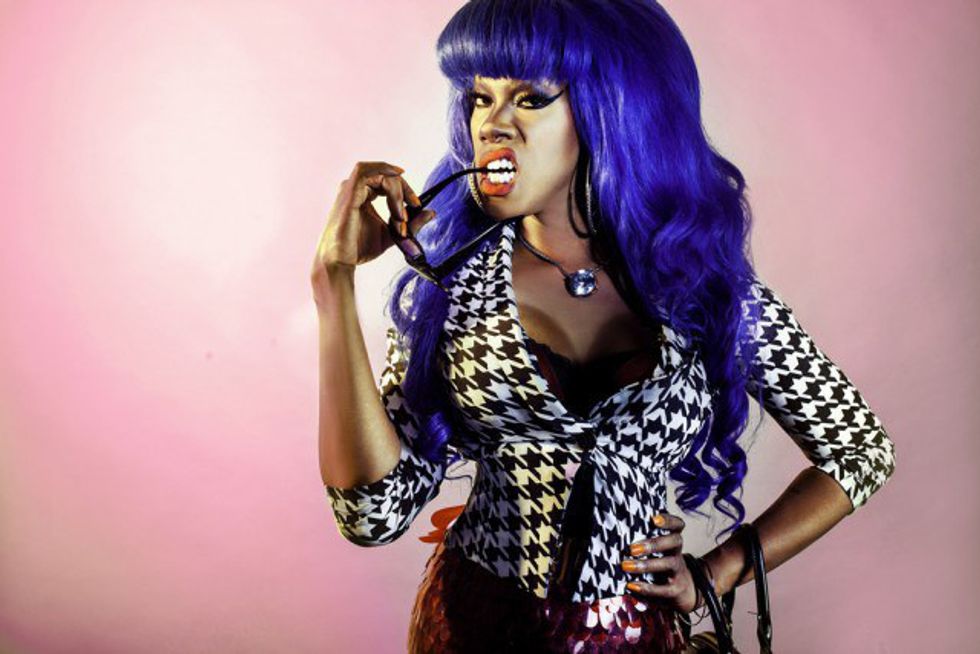 I love me a good cosplay queen; after all, that's why I've warmed up to Phi Phi O'Hara significantly despite her season four attitude. Queens who cosplay are able to take it to the next level and really turn it into an art form. After seeing some of Dax's recent looks on Instagram, I am already a fan. Plus, her Hello Kitty runway couture was super cute. Moreover, Violet Chachki, who won season seven, is Dax's drag daughter and since Violet is an aesthetic powerhouse, imagine what Dax has to offer. She's going to be a fun queen to watch because she will probably have some super cool looks.
10. Laila McQueen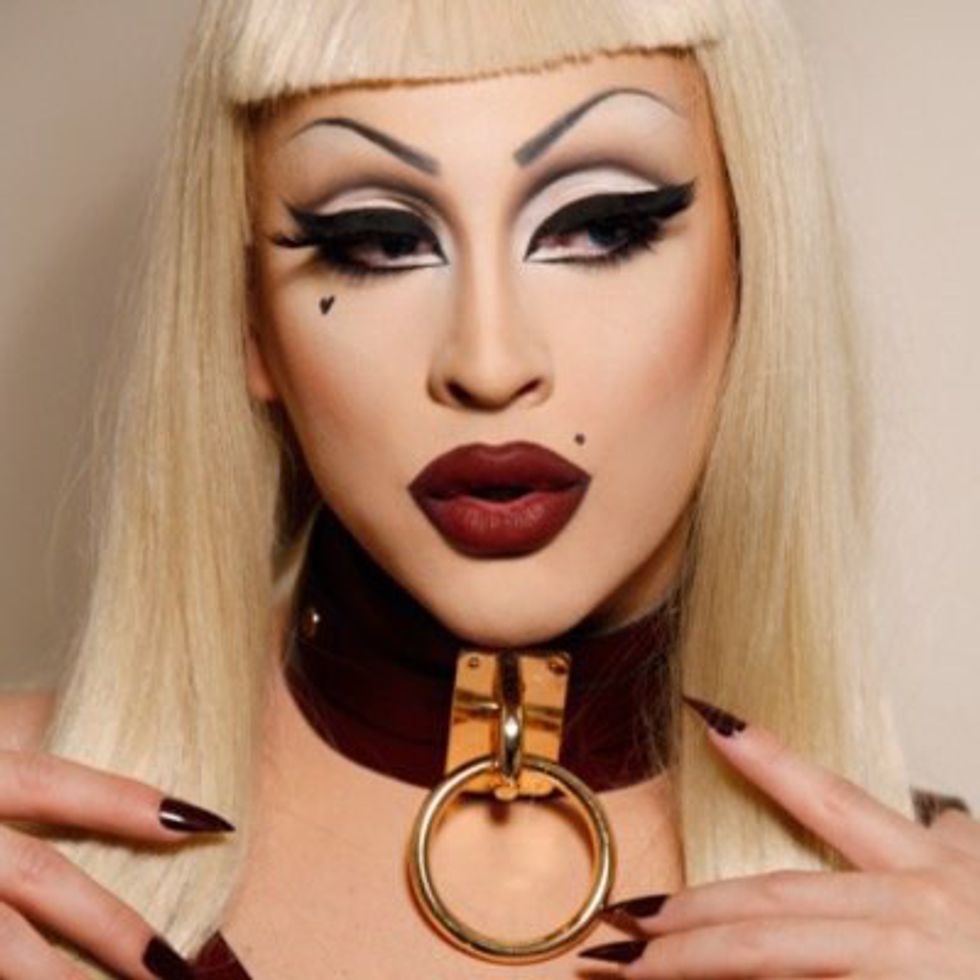 She reminds me of a cross between Adore Delano and Sharon Needles because she has that more punk aesthetic, but is still sensual and very put together. I am still angry she was in the bottom two, because that jacket she made was epic. Unfortunately, I have a feeling that she might be one of the queens whose talents the judges will overlook in fear of having another "spooky" queen win. I like her, though, and really hope that she can come out of her shell more to show us her full glamour power.
11. Naysha Lopez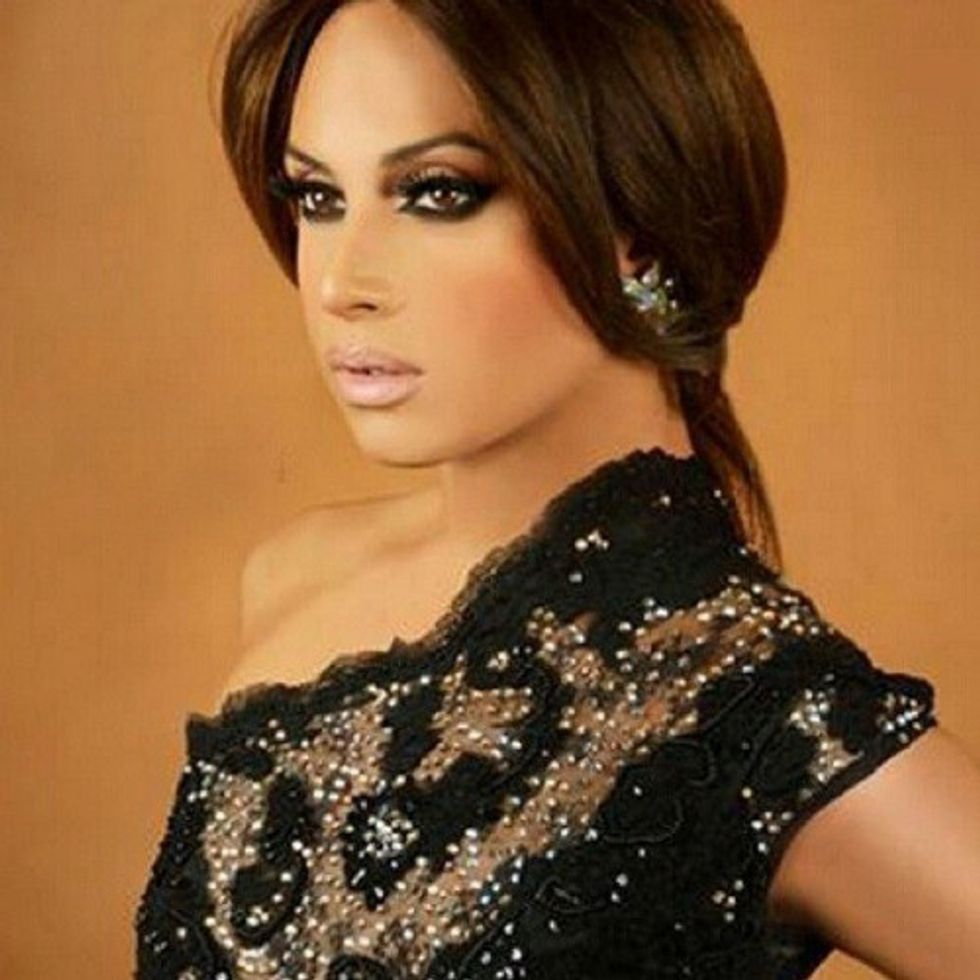 While I completely agree with her being sent home, it was still sad to see her go. She is a beautiful, stunning queen and, while I normally dislike a lot of super fishy pageant girls, Naysha won my heart. She is gorgeous and she knows it, but at the same time she isn't obnoxious about her looks like many fish queens tend to be (looking at you, Gia Gunn). Naysha obviously had a lot she still wanted to offer, so I do regret that aspect. It sucks when very sweet queens are the first ones to go.
12. Robbie Turner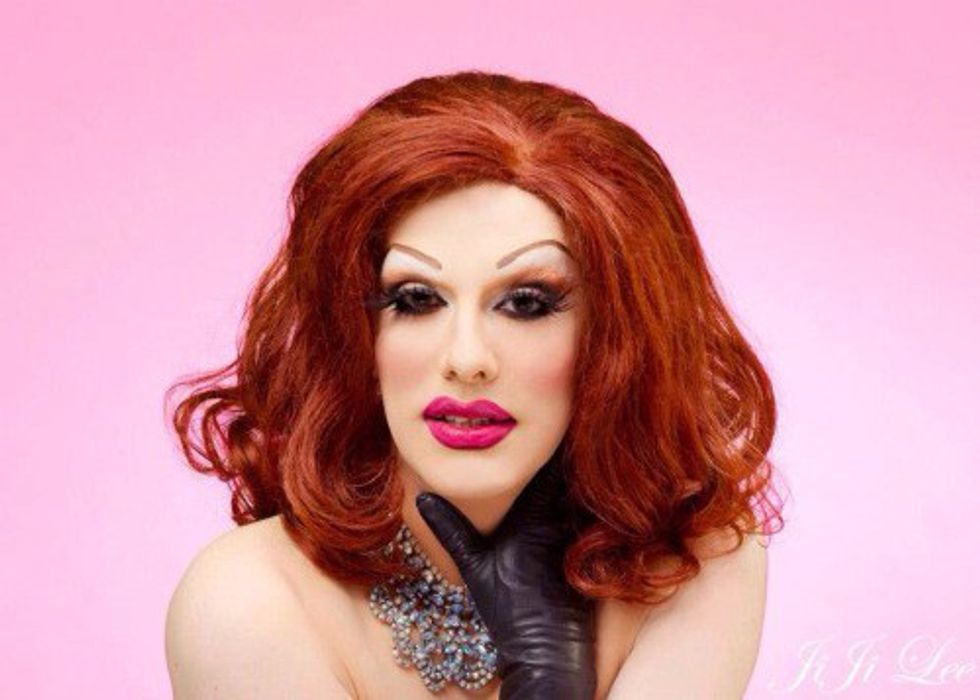 I'd like to think of this one as a Jinkx Monsoon knockoff. Right from the start, Robbie was rude to the past season winners and did not offer anything pleasant to the table. She did not make up for her diva attitude in talent however. The "dress" she made looked like some type of shapeless, cheap rug mess and she didn't even cherish the fact that she got to spend time with a dog. If you're going to be bitchy, you have to have the talent and creativity to make up for it. She should have been in the bottom two. I want Robbie to go home in the next episode; I just really dislike her right now.
This was my personal, individual assessment of each of the new queens in season eight. While I don't particularly like a couple of them in terms of attitude, on the basis of looks and talent, these girls will bring it and be absolutely fierce. Because the lineup has so many creative powerhouses, there are going to be some spectacular and innovative runway looks this season. I am very excited to return to my status as drag queen trash and indulge in my favorite form of reality television. For the next few weeks, these queens will make all of us channel our inner glamazons.