We all try and admit that as a single person we are not at all bothered by Valentine's day. I mean do we really need a significant other to make one day out of the year special for us? Seriously, there are plenty of other days throughout the year that are much better than this one that you get way more things out of it (Christmas, Easter, Birthday, and Halloween). Yet still for some reason being single on this very expensive and to lovey dovey of a holiday is just the worst. It just feels as if you should just break out the Ben and Jerry's pretend your Bridget Jones for the whole day.
Well fear not because it's time to put the Ben and Jerry's down, well actually never mind keep that around because it's delicious and you do not want to waste a good ice cream, and stop cry singing to that 1975 hit by Eric Carmen/Covered by Celine Dion. I am here to tell you how to make Valentine's Day (Single's Awareness Day) tolerable and in fact lets make it even fun because really who doesn't love a good pick me up kind of day?
Breakfast
They call it the most important meal of the day for a reason. With Valentine's Day just basically being a day about chocolate and sweets I suggest you start it out with a doughnut. Mainly a Krispy Kreme or any huge doughnut chain doughnut due to this fun fact.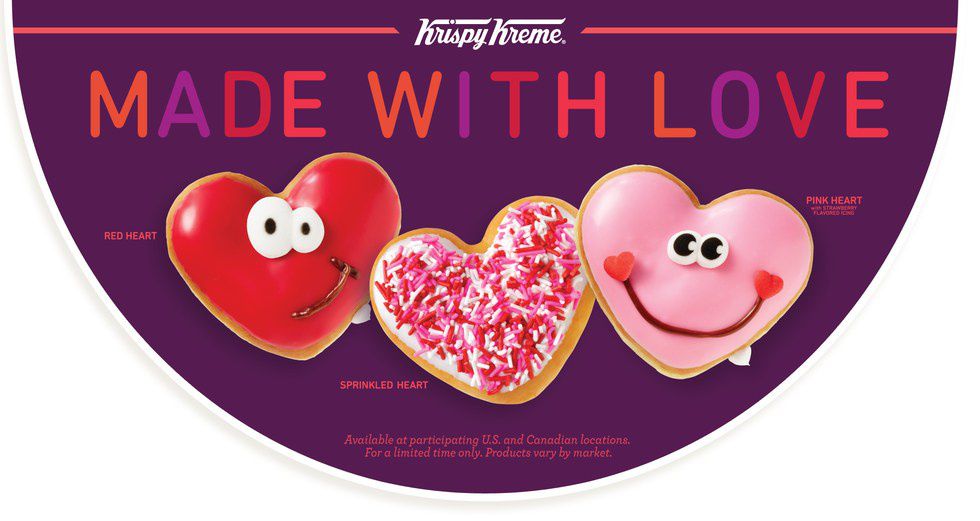 Heart shaped doughnuts are going to be a big thing at any doughnut store you go to, so buy three (because one doughnut is not enough) and enjoy not only the satisfying treat but also the ability to break it in half as you evil laugh at the thought of not having to share this with anyone.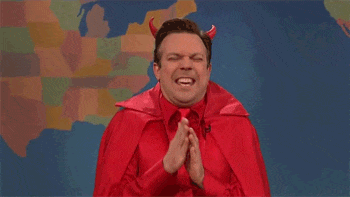 (Gasp) A present? For me!!!!!!
Honestly, I'm not entirely sure why some people get presents on this day that aren't related to the actual holiday. However, that doesn't mean you can't take part in this gift giving as well. A couple days before Valentine's day be money conscious and buy that one thing you want online. Make you sure you do some over dramatic excited faces to trick everyone into thinking you didn't actually know you were receiving this gift. Look to Taylor Swift for some inspiration on how to make this face.
Let's watch a movie but no kissing stuff ok.
I love a good romantic film as much as the next person. However, when I'm feeling at my loneliest, watching to people adorabley fall in love is the last thing I want to see. Sorry Princess Bride but you will not be on viewing list February 14th.
Instead here is a list of some great films to enjoy to almost make you forget what day it is.
1. Star Wars- A New Hope: There is almost zero romance in this and it's my classic go to nerd film
2. Deadpool: Yes I know its got some romance plot to it but there's so much epic violence in it that you kind of forget about it.
3.Finding Nemo: If you need a good cry, this is the one to use it on, and it won't be about being single.
4.The first three Harry Potter films
Dessert Time
Next to breakfast, dessert is another big deal of a meal on this day. Go for the messiest no judgement worthy dessert you can find and enjoy!