This spring, Rozzi is on tour supporting Australian singer-songwriter Betty Who for ten shows which are bound to be a fun time! This past November, Rozzi released her debut album, "Bad Together." Rozzi's music is raw, personal, unique and really pulls on your emotions in the best way. Don't even get me started on her incredible songwriting.
A few songs that stood out to me on my first listen were "Never Over You," "Joshua Tree," and "Visions." Not only can you vibe to all three tracks, but the lyrics are absolutely beautiful and her vocals have a soulful and honest sound to them that you can't help but love.
Not only do I recommend that you give Rozzi's music a listen, but if you have the chance definitely go see her perform live. Unfortunately, she is already about halfway through her shows supporting Betty Who, but she does have a few other shows announced on her tour schedule that you might be able to catch. You can check if Rozzi is coming to a city near you here.
I was lucky enough to be able to ask Rozzi a few questions regarding her debut album, supporting Betty Who on tour, musical influences and even a few of her favorite things.
1. You are touring with Betty Who this spring. What are you looking forward to on this tour?
"We played a sold-out show at The Fillmore last night which meant I got to sleep at my parents' house in San Francisco. I'm most excited to meet Betty's fans and to be a Betty fan — watching her set every night is a dream for me."
2. Your debut album, "Bad Together," was released this past November. How does it feel to have that out in the world?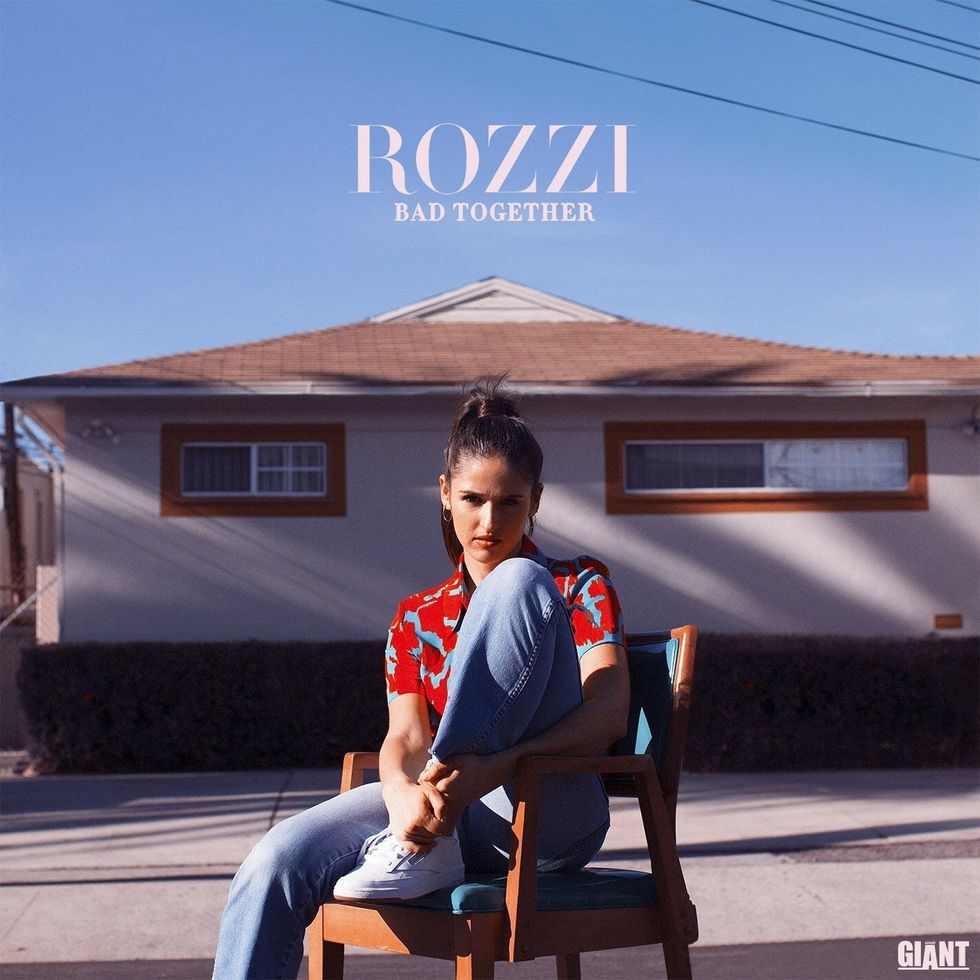 Robin Harper, Photo Courtesy of BB Gun Press
"I really needed to release that album personally — I needed to close that chapter of my life by setting the songs free and move on to the next. And, before I put it out, I didn't really have a body of work in the world that accurately represented me. So it feels so good to have something in the universe that I'm really proud of. Now I just have to put my new music out..."
3. What did the writing process for your album look like?
"I always write lyrics first — I basically write poems that I eventually turn to songs. For me, the purpose of the song is to express a feeling or tell a story so if I don't have a lyric or at least a lyrical idea, it's hard for me to hear melodies. I learned that about myself while writing this album. The songs that stood the test of time were the ones that had very personal lyrics and were full of hardcore honesty."
4. What is your favorite song to play live and why?
"This changes all the time. Sometimes it feels cathartic to sing the super sad ones and sometimes I don't like returning to those emotions. Lately, my fave has been 'Lose Us' because it's such a singer-song. It's a duet that I wrote and sang with the stupidly good singer Scott Hoying and I love singing his runs on tour — it's like a masterclass for me."
5. If you were to put together a mixtape right now to play in your tour bus/van, what are three songs that would definitely be on it?
"Hard Place" by H.E.R.
"Mixer" by Amber Mark
Kacey Musgrave's cover of "Neon Moon" by Brooks & Dunn
6. Which song of yours would you choose to play to somebody who has never heard any of your music before?
"I think "Bad Together' because it's so raw and straight forward. It's just my voice and a piano so there's no confusion on who I am."
7. Which music artists do you look up to? Who has influenced you and your music over the years?
"My favorite voices are Lauryn Hill and Aretha Franklin. I'd die for a voice as rich with emotion as theirs. I love how both Stevie Nicks and Christie McVey write songs. And I'm constantly inspired by newer artists like Nao, Maggie Rogers and Kacey Musgraves."
8. What are 3 of your favorite things/essentials?
"When I'm on tour I need good headphones for long drives, my new merch sweatshirts because they're mad cute, and my Fitbit because I live for STEPS."
Follow Rozzi on socials media:

Website: https://www.thisisrozzi.com/
Facebook: https://www.facebook.com/thisisrozzi/

Instagram: https://www.instagram.com/thisisrozzi/?hl=en

Twitter: https://twitter.com/thisisrozzi?lang=en

YouTube: https://www.youtube.com/channel/UC2CYv87SoIoJQIePj...

Spotify: https://open.spotify.com/artist/4c4aEmXU6Hx95REbIZ...

Apple Music: https://itunes.apple.com/us/artist/rozzi/302848122\