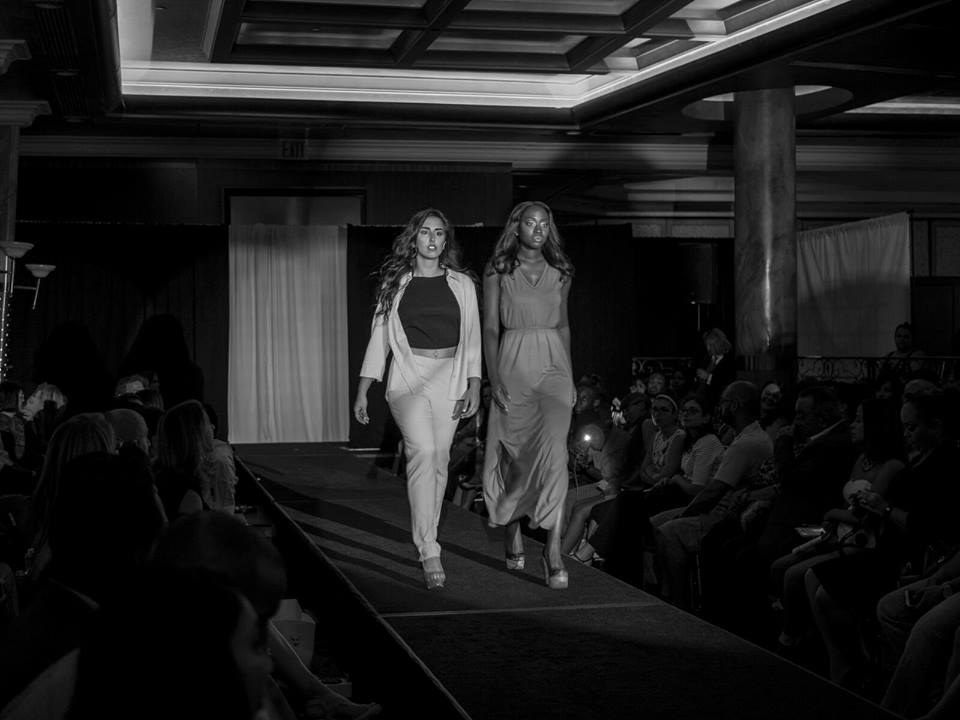 The photo above is of Deidre (right) and me!
A modeling experience is absolutely unforgettable.
Now, let me tell you about Shortstack Modeling Agency and my absolutely unforgettable experience. It is kind of like a dream of a gig: you audition to be a model — nope, you don't have to have any experience. And no, you don't have to be 5'10. You're not too old, ages 14-24. You also don't need to be of any particular weight, have a certain style or any of the above — you just need one thing with them, and that's to be yourself.
Located in Queens, New York, Shortstack Modeling Agency has gotten the attention of many. They've had over 200 girls in their program and luckily I've had the pleasure of working with them. Not only does it cost ZERO dollars to audition or be in the program itself, but it has a ton of benefits.
Basically it's a two-fold process. There's the whole "modeling," "photoshoots," and learning how to be a model. But first, there's something that really sets them apart. They have self-esteem workshops, team building exercises, helping not only your self-growth but instead of competing with fellow models, you learn to love them as if they're your own sister. They become your family.
There are inspiring and loving directors, like Fran and Patricia, who literally give you so much support themselves and put in a ton of hard work, but also the lovely Hal and Tracy who make it possible to begin modeling.
Tracy's daughter Olivia is the actual founder of Shortstack — she actually walked on the same runway as me! They are some of the most understanding, least judgmental, and easy to talk to people I've met in my lifetime.
My own experience happened like this. I heard about Shortstack from people who lived in Queens when I was around 16. Yeah, hell no was I going to get up on a runway and strut my stuff in front of a bunch of strangers. The thought of people looking at me, my body, could make me vomit. Super intimidating. Plus, I was a total tomboy. Why would I be into fashion?
Fast forward to 19. My boyfriend and I broke up a month before auditions. Alright, so maybe now I would have some more spare time. I convinced one of my BFFs to apply with me (she's into the whole hair and makeup biz) and we auditioned.
I loved every person in my year. The runway show was a total thrill. I met Indira and Deidre who literally gave me life, and they were apart of the "veterans" so I had two amazing ladies to look up to. I aspired to radiate the confidence and sexiness they possessed. They were so fierce. The first time I saw them walk, I could literally only dream to be half as good as they were.

Shortstack literally changed me as a person and transformed my outlook on life. I will forever be grateful to my impulse in "just doing it," the inspiring people I came to love, and the support that I was given. And, hell yeah I did my first runway show!