No closet is complete without the perfect collection of footwear that can get you out of any situation. The two simple rules to follow when building your shoe collection is versatility and quality. Choose shoes that can cover all aspects of your life, from going to the gym, to work or drinks with your friends. When choosing a pair of shoes, invest in good quality, as they will last you longer and add class to your outfit.
To help you build the perfect shoe collection and get you covered for every occasion, here are the essentials, divided into three categories:
Formalwear
1. Oxford
They got their name form a type of half boot really popular in the 1800s at Oxford University and are considered the shoe of the professionals. You can't get more classic than that. Oxford shoes are the go-to footwear that completes every formal outfit. The classic lace-up front never goes out of style and they go perfect with any type of suit. Try them in black for an evening black-tie event or a get a brown pair for business meetings and job interviews. To keep them in good shape, remember to polish them one in a while, so the leather keeps looking like new.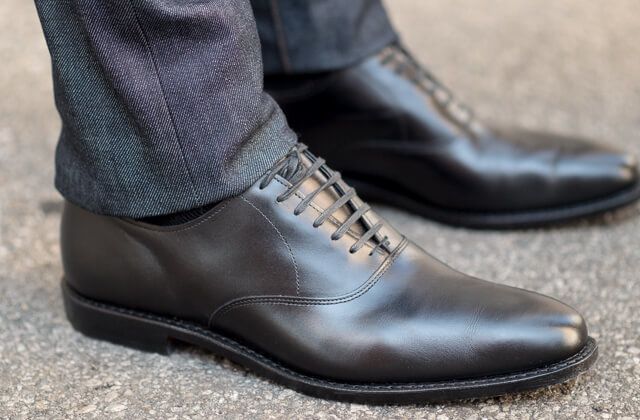 2. Derby:
Although chunkier than the Oxford, the Derby shoe is the perfect smart-casual footwear. They are the perfect option if you want to dress down a pair of tailored pants or dress up a casual outfit. The difference between them and the Oxford is the construction, having the tongue as part of the vamp, while the Oxford has the tongue stitched separately. The key to choosing a good pair of Derbies is to keep it simple, so they can be more versatile. The Derbies are the go-to men's wide fit shoes, making them practical as well as stylish.
3. Brogue:
The favorites of today's gentlemen, they look somewhat similar to the oxfords but are differentiated by the perforations on the upper part of the shoe. The perforations used to have a practical meaning, as brogues originated from Scotland and were designed with real holes in them, to drain out the water that accumulated from walking through the marshes and bogs. You'll see them mostly in shades of brown, but the black ones work out just as well. They are less formal than the oxfords and are perfect for office wear.
Casualwear
4. Sandals:
Although sandals may be thought to look feminine, the right style can be your best option for a summer vacation, to keep your feet from heating up. Paired with some casual jeans and a white shirt, they can help you achieve the Mediterranean look you've been looking for. Not to mention that sandals are healthy because they allow your feet to breathe and keep your posture.
5. Espadrilles:
Being around in Europe since the 14th century and having origins in both Greece and France, espadrilles are the best option for summer, being more versatile and put-together than flip-flops. Inexpensive versions can be found in every shop, especially in Southern Europe, but big brands have come up with some versions too. They can be worn anywhere, from the beach to the bar and go well with both shorts and jeans. Plus, if you want to go even further, make them your top choice for a wedding by the beach or pool, but keep in mind to never wear them with socks.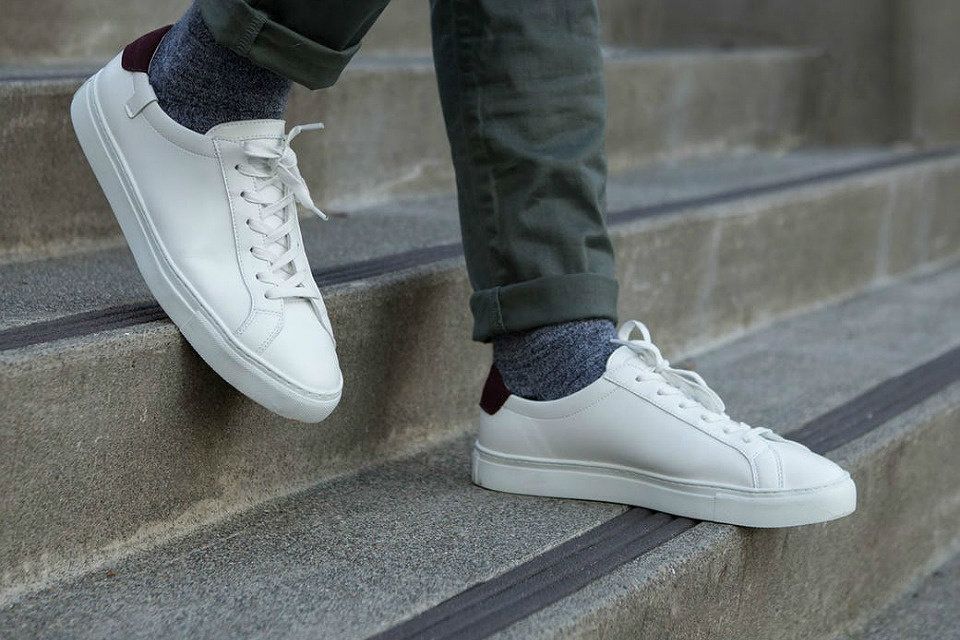 6. Loafers:
Loafers are the perfect example of how you can balance formal and casual wear. They are normally made of leather or suede and come in a variety of styles. If you want to go for a more formal-looking pair of loafers, choose one that has a higher vamp. The vamp is the from part of your shoe, going from the toe to the top of your foot. For a more casual pair, go with the ones with a lower vamp. If you feel like going a little fancier, choose a pair with tassels, to wear with your jeans rolled up just above the ankle. The versatility of the shoes makes them a top choice for everyone, from bankers to sports enthusiasts and prep boys.
7. Leather boots:
You don't have to own a motorcycle to wear leather boots. They are the best option for an effortless but put-together cold weather outfit. They work wonders with casual outfits but can be incorporated into a semi-formal look as well. Pair them with some jeans, a shirt and a tailored suit coat for a casual meeting. Boots come in a variety of styles, from the more classic ones, usually with a clean cut and elastic top, ready to be slipped on, to the lace-up biker boots, there is one pair to fit every taste.
Sportswear
8. Trainers:
The perfect gym-shoes should give you the right support, to help protect your ankles from injuries when running or working out, but lightweight, to give you the needed comfort. But with everybody going fitness-crazy these days, event picking out running shoes requires some thought put into it. Pick a neutral color, to keep them versatile and stain-free. The sole should be flexible, to allow your feet to bend naturally when running and breathable textile material, to allow air to circulate.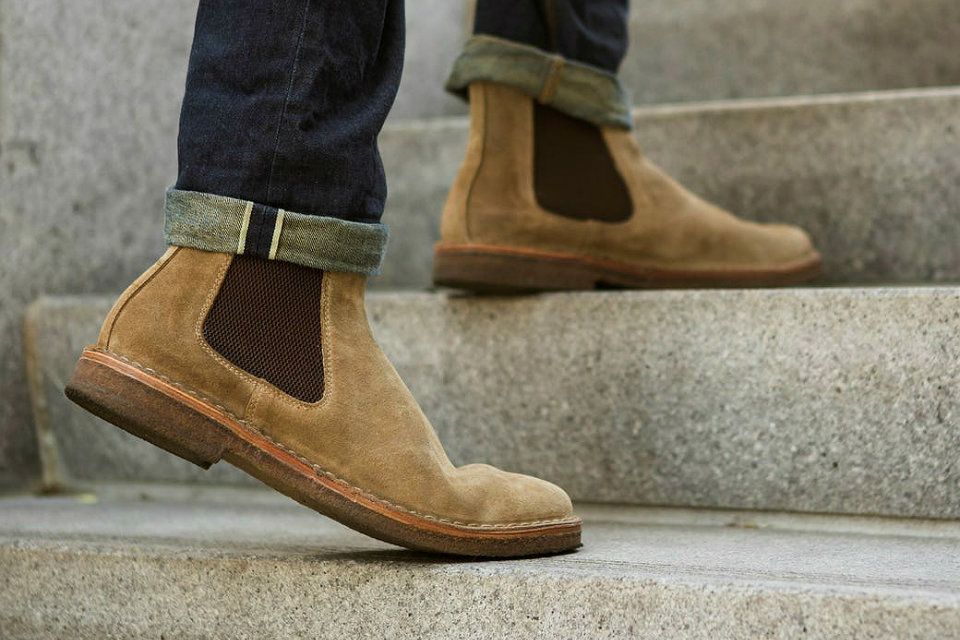 9. Sneakers:
A pair of good sneakers can get you out of any situation. From a walk in the park to a casual date or even casual Friday at work. The best thing about sneaker is that being such a classic shoe, they come in various styles and it's almost impossible not to find a pair that suits your style best, be it leather or cotton canvas. Choose a minimalist looking pair, to get as much use of them as possible. Avoid any obvious logos, to keep your aspect polished.
10. Slip-ons:
Almost as classic as the sneakers, the sports slip-on are a must in your wardrobe, to complete your weekend outfit. They are, as their name says, easy to slip-on and hop out the door. They are breathable and comfortable, giving a sense of youth to every outfit.