18-year-old Shawn Mendes is the youngest artist since Justin Bieber to have his first two albums earn a No. 1 spot on Billboard 200. If you're familiar with Mendes's music - or his fanbase - this will not come as a shock.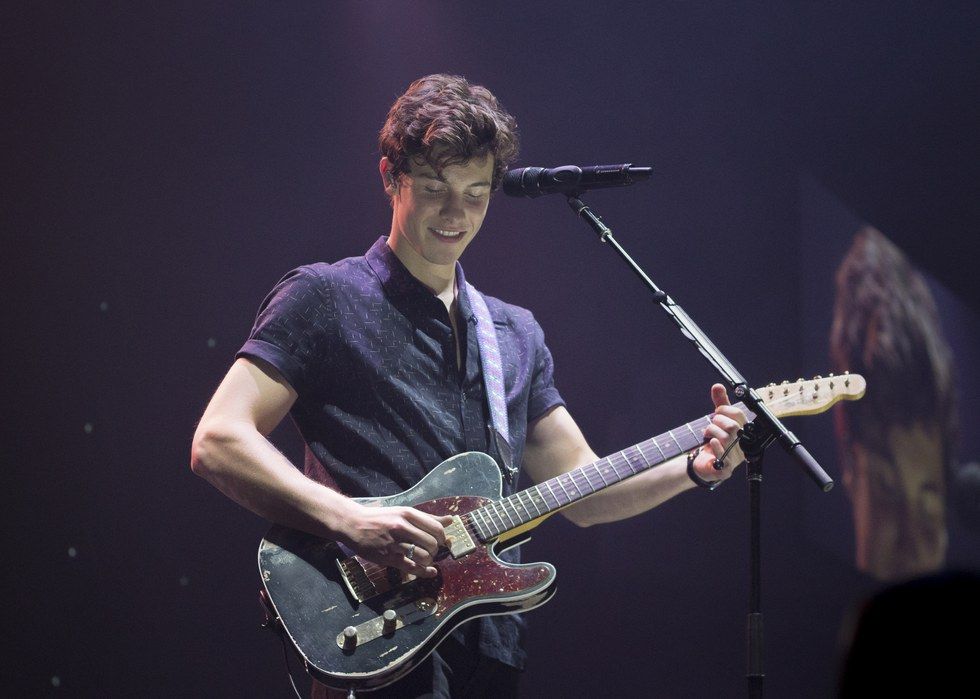 Mendes's newest album, Illuminate, is packed with feel-good love songs and guitar-driven ballads. When he stopped at the Infinite Energy Arena in Atlanta for the Illuminate Tour last Saturday, he played almost every song from the album as passionate fans screamed every lyric at the top of their lungs.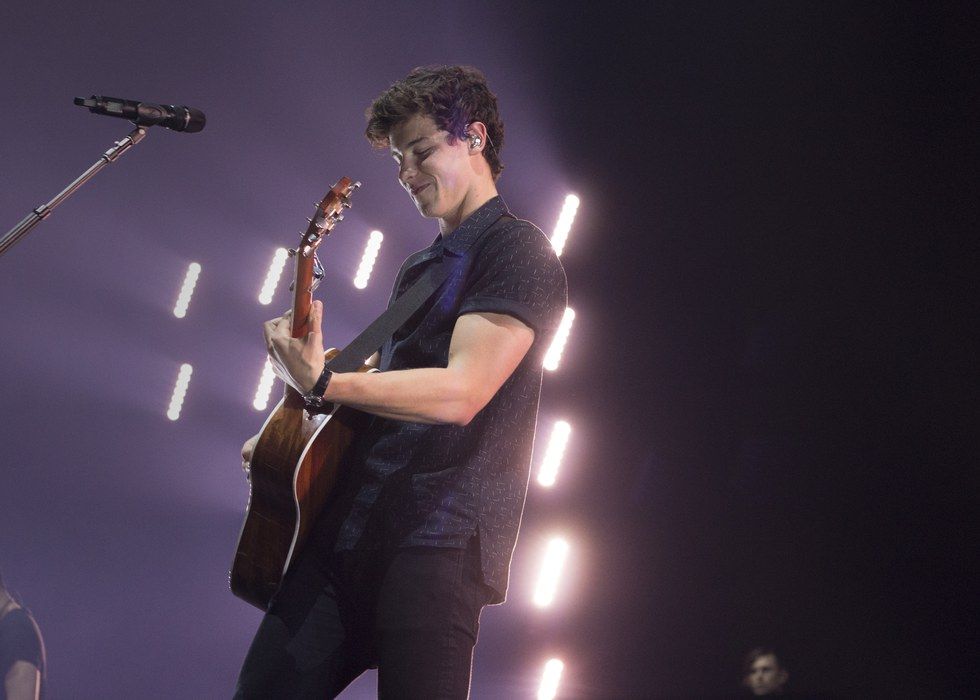 Up-and-coming pop artist Charlie Puth opened the show with his biggest hits, which included "We Don't Talk Anymore" and "Attention." He opened with an energetic "We Don't Talk Anymore" and then played the keyboard for almost the rest of his set.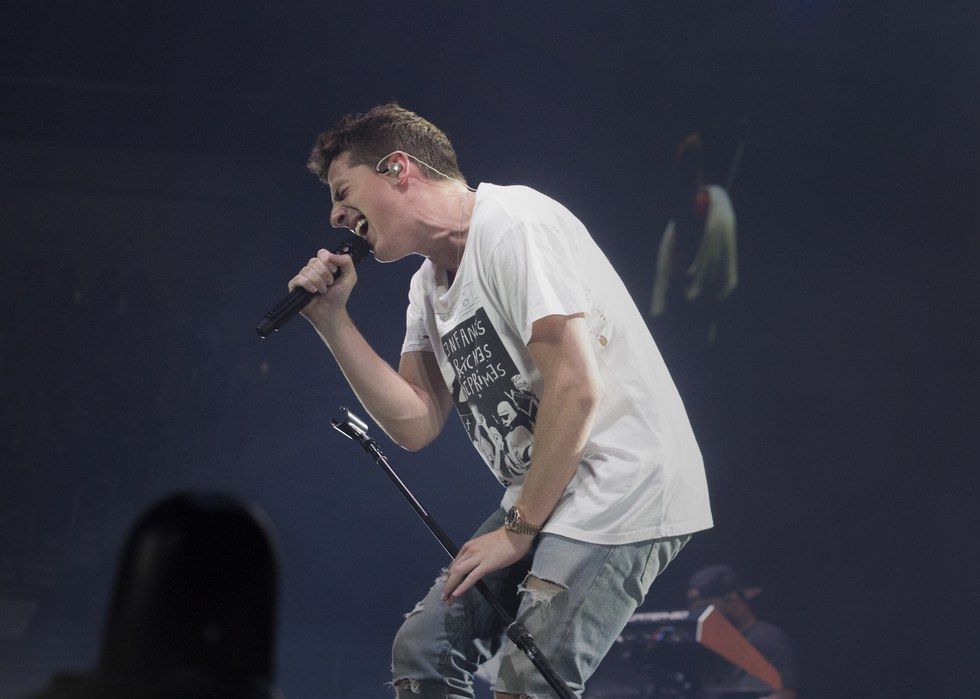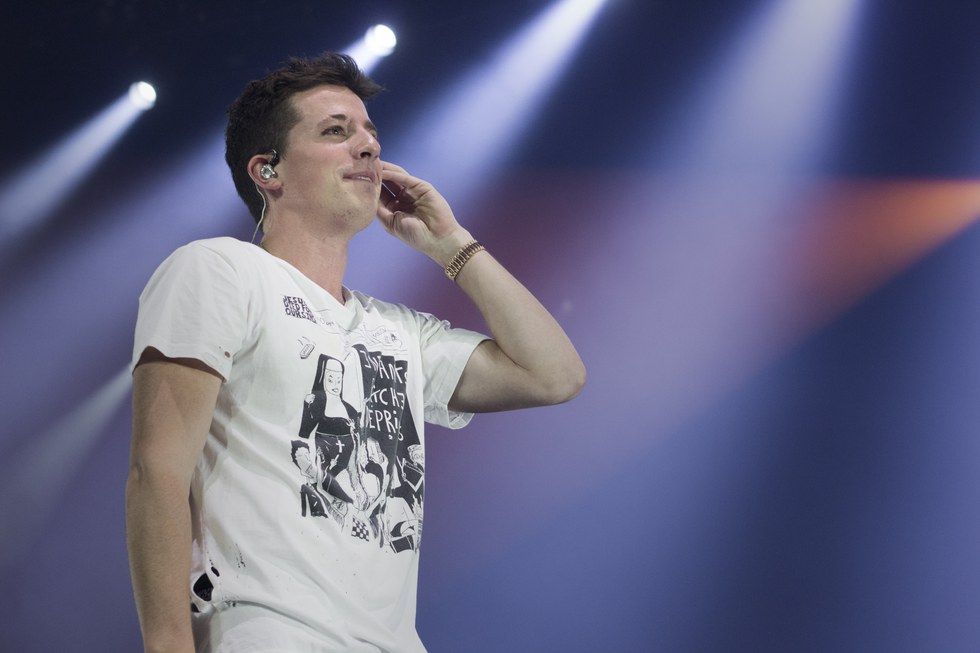 Although the fans were mostly teens, they effortlessly blew the roof off the arena. Their collective screams were as loud as the music itself. They filled the arena with passion and let everyone know how much Mendes means to them.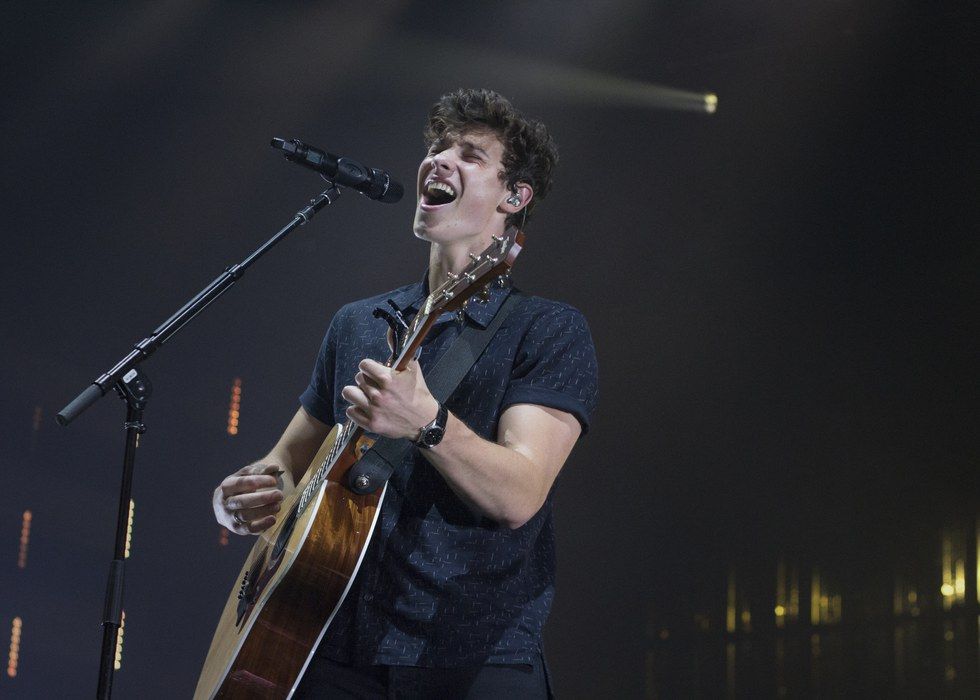 To say that Mendes's fans are dedicated would be an understatement. He first gained a following in 2013, when he began posting six-second covers of songs on Vine. He accumulated hundreds of thousands of followers in just a few months and quickly became one of the top five most followed people on Vine. Since then, Mendes has made a point to develop a close relationship with his fans.
When he got signed to Island Records in 2014, he released his first single, "Life of the Party," which made him the youngest artist to ever debut in the Billboard Top 25. His third single, "Stitches," was picked up by Top 40 radio stations. From there, he toured with Taylor Swift and headlined two world tours, including a stop at Madison Square Garden, which sold out in five minutes.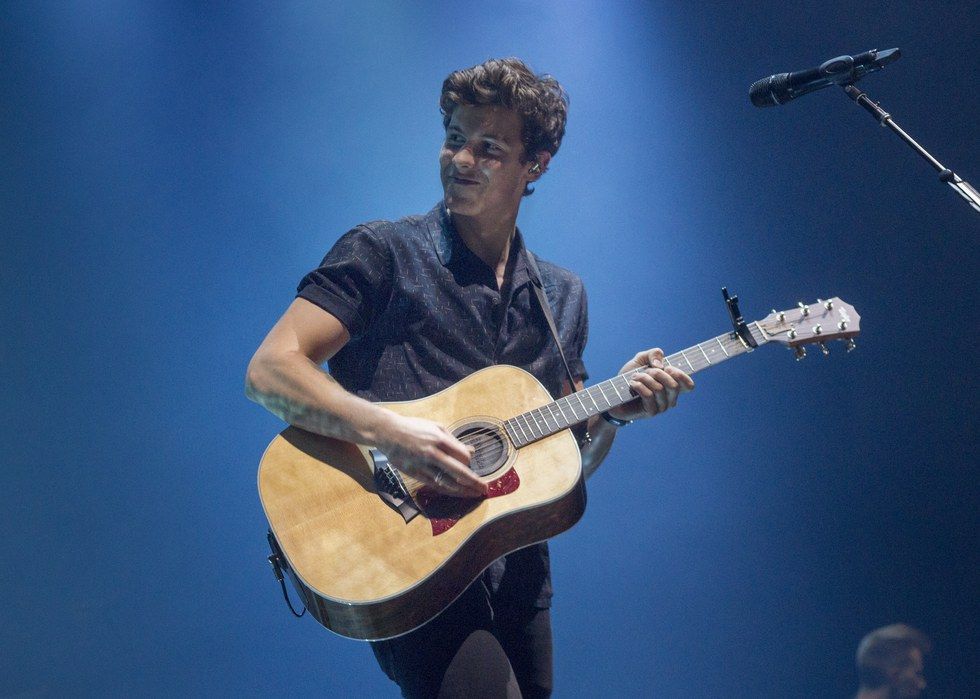 No artist in the music business would be where they are without fans, but not many artists acknowledge them as much as Mendes does. From his first song ("There's Nothing Holdin' Me Back") to his last ("Treat You Better"), he interacted with fans the entire time. Mendes thanked them frequently and spent a long time holding their hands. Right before "Never Be Alone," he played a video featuring a montage of fans with a voiceover saying "What we have is special."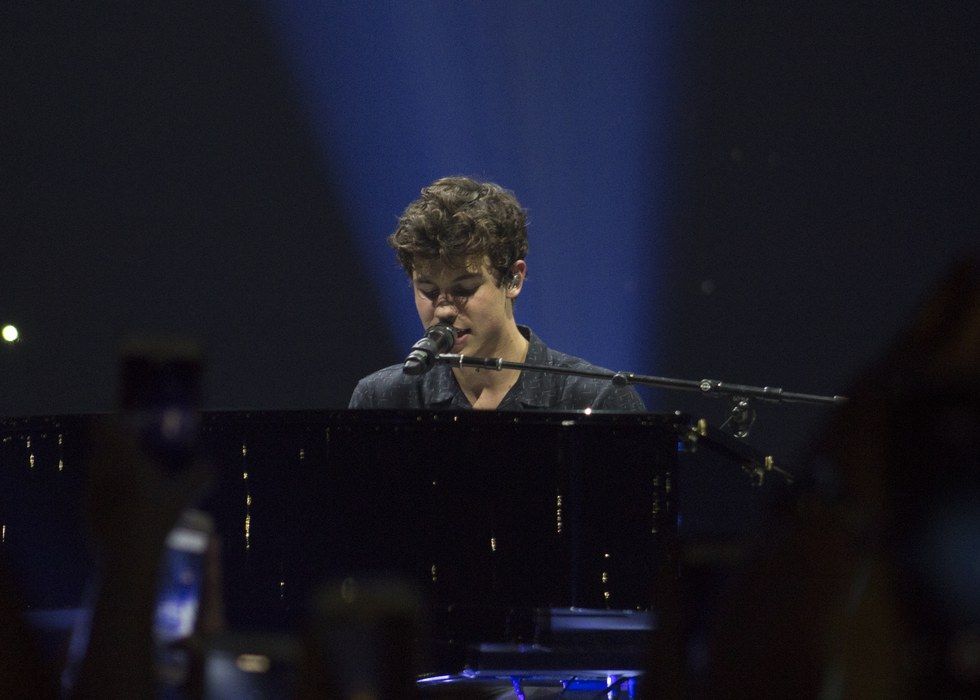 Towards the middle of the show, Mendes performed four songs from a B-stage beneath a moon, surrounded by fans on all sides. After he covered the chorus of Ed Sheeran's "Castle on the Hill," he played a stripped-down version of "Life of the Party." This song means a lot to fans, not only because it was his first single, but also because it inspired DoSomething.org's campaign, "Notes for Shawn," which helped people with low self-esteem. He spent all of "Roses" holding as many hands as he could.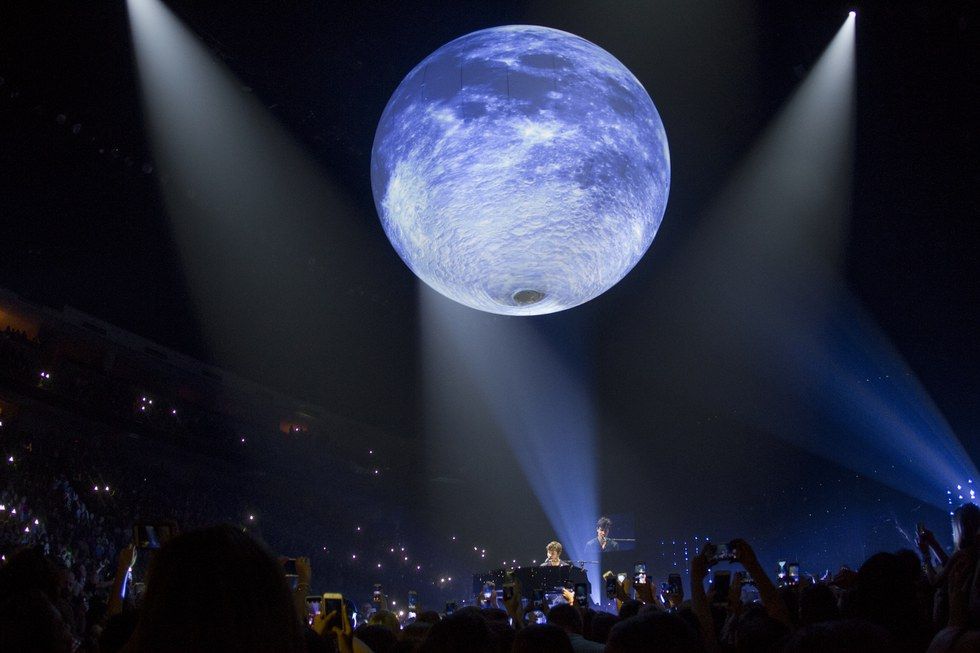 Shawn Mendes couldn't have treated his Atlanta fans any better on Saturday night. Even if you've never heard his songs, you must make a point to see him in concert for an experience unlike any other.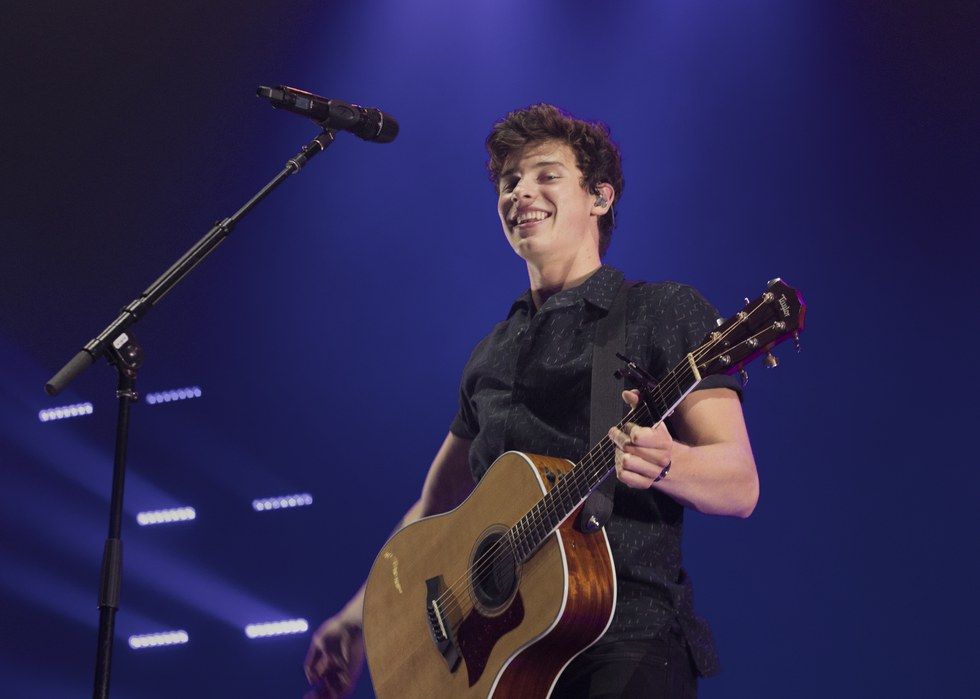 Check out more photos of Shawn Mendes and Charlie Puth.