Tim Tebow knows a thing or two about disappointment. He was said to be one of the best, if not THE best, college quarterback in history and had a bright future as an all-star athlete in the National Football League (NFL). As the 2010 pre-season kicked off, however, Tim's professional football career dimmed. Sure, he had some bright moments where it looked hopeful for him and his team, but those moments vanished like summer rain in the desert. In 2011 he came out with his autobiography, depicting his disappointment in the NFL. Being the ever-positive light in the darkness of the celebrity world, though, Tim took a career turn and continues to remain a role model for both athletes and Christians.
After spending three years in the NFL, Tim began his career as a SEC Nation co-host in August 2014. He travels around to different college football games and works alongside other hosts, discussing the upcoming games and their players. Although he's no longer on the field playing, Tim has continued his new career with joy. In "Shaken," Tim's new book coming out this October, he talks about what it takes to keep trusting God when your life doesn't go as planned. It's easy to get lost, confused, angry, and frustrated when you think God is leading you down a specific path, but it takes a sudden turn. Tim addresses these relatable feelings in his second autobiography, making it a must-read this fall.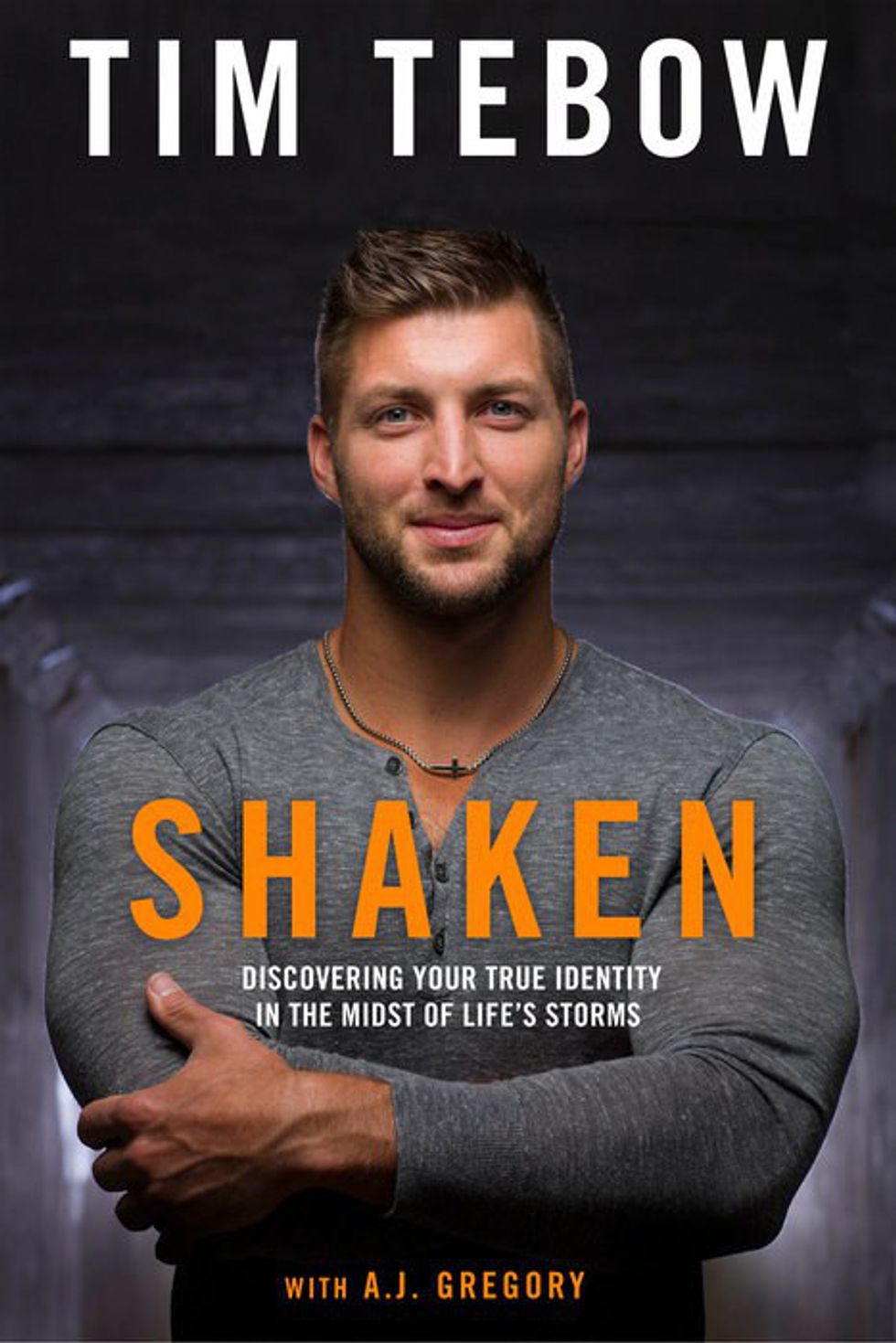 Whether or not you were a fan of Tim during his football career, you still are a fan, or you've never given him much thought, you should read his latest book. Encouragement, hope, relief, and inspiration are sure to be found within these pages. Through his foundation and charitable work, Tim is a selfless guy doing his part to make the world a better place and leave it better than when he entered it. Having to relook at his own dreams and trust God with a different path than expected, Tim offers great advice to those in a similar boat. Love him or hate him, read his book and learn from his life experience.