It's August again. As everyone is gearing back up to start the school year afresh, the air is buzzing with excitement and the shavings of newly sharpened pencils. The aisles of Walmart are packed with back-to-school shoppers, and college students everywhere are making plans to celebrate the first weekend back in town with their whole crew by their sides once again.
But it is important to acknowledge that this is not necessarily an exciting time for everyone. For some, the returning to their college campus puts a sour taste in their mouth and turns their stomach. It induces anxiety and floods their minds with horrifying memories of a moment in time they wish never occurred.
For some, returning to their college campus means facing the memories of being sexually assaulted, and, often, their attacker.
It can be hard to find joy and excitement in returning to a place with which you associate such pain and fear. What's worse than that is the amount of people I have heard brush someone's pain off with, "Oh, it's a new year. Take your chance to start over!" If only they could forget that easily.
According to an anonymous poll by Whatsgoodly, 12 percent of the college students polled stated they had been sexually assaulted during their time at a university. Nineteen percent said they had a close friend who had been sexually assaulted, and 17 percent said they knew an acquaintance who had been sexually assaulted.
Even if they have not told you, it is more likely than not that you know someone at your school who has been sexually assaulted. It is likely that you know multiple people. It is almost guaranteed that at least one person in at least one of your classes has been sexually assaulted.
Keep that in mind when you interact with people. This is not necessarily an easy or exciting time for everyone.
Even more difficult is the potential of facing an attacker again. Rape and sexual assault are about power, manipulation and control. Survivors of sexual assault often feel this manipulation being held over them by their attacker long after the assault has taken place, and the chance that they could run into this person at any time on campus or around town leads to paranoia, insecurity and fear.
This manipulation is one reason of many that people may not report being sexually assaulted. According to another poll by Whatsgoodly, only 1 percent of college students polled stated that they reported their sexual assault to the police.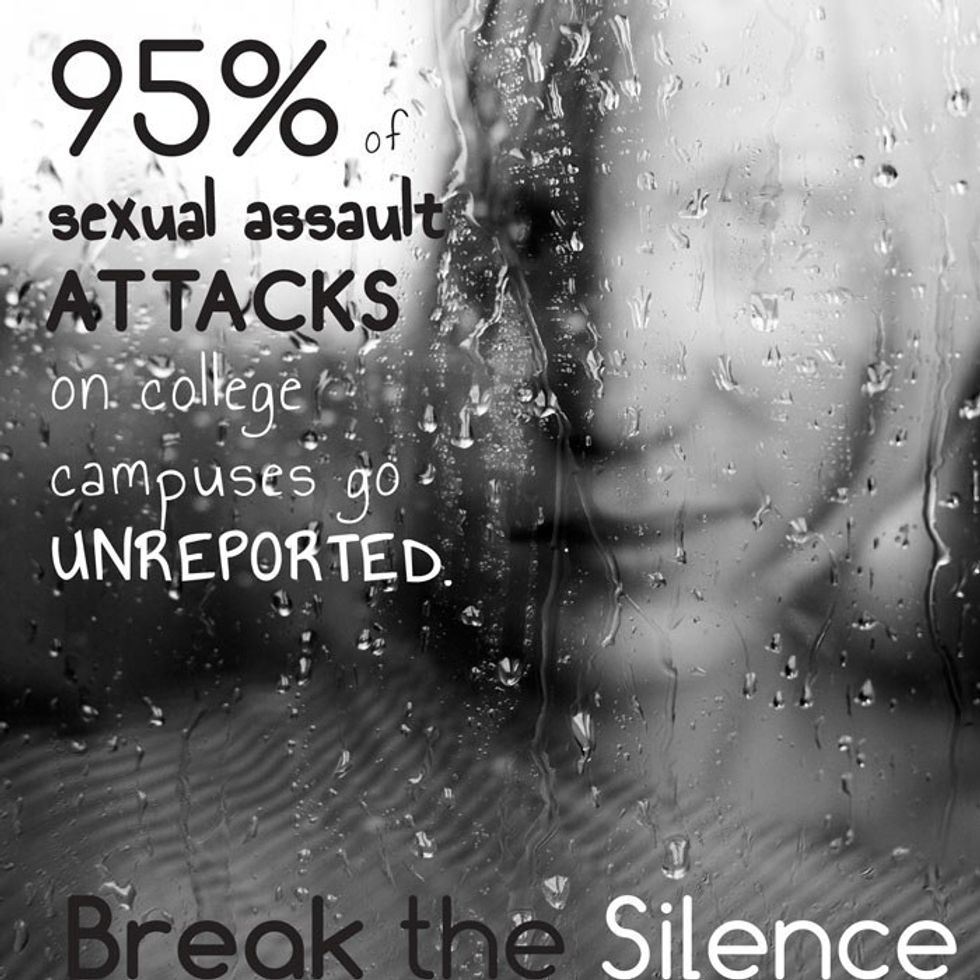 This choice is one for the survivor to make, and they should not be shamed for their choice to report or not to report; yet, often they are. This all adds to the stress they face in returning to campus.
It is also difficult for survivors of sexual assault to feel safe after being attacked on or near campus. According to another Whatsgoodly poll, six percent of college students polled stated they were assaulted in a house or apartment off campus. Nine percent polled as being attacked at a party, or right after one and five percent said they were assaulted in a residence on campus. Imagine returning to live in a place where you once felt you were destroyed and being expected to feel excited about it.
What is considered of time of fun, independence and excitement for many has become cascaded in fear for some. Remember this as you embark on a new semester, and be a support for those struggling during this time. Listen to them. Do not pressure them. Stand up for people at parties, on the street and in other situations that bring up a red flag in your mind.