Star Wars has been part of pop culture since 1977. Since it first came out in theaters, millions of people have joined the fandom and anticipate the new arrivals into the Star Wars universe. In honor of Star Wars: The Last Jedi coming out December 15, 2017, I am ranking all seven trilogy films from worst to best.
7. Star Wars: The Phantom Menace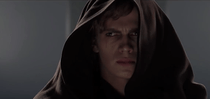 The one that (technically) starts it all. This movie could have been so good, but sadly, the plot line just wasn't there. It's hard to follow what is going on in the storyline, and it leaves viewers confused and bored. If this was the actual first movie to be released, this would more than likely be the only Star Wars movie in existence.
6. Star Wars: Attack of the Clones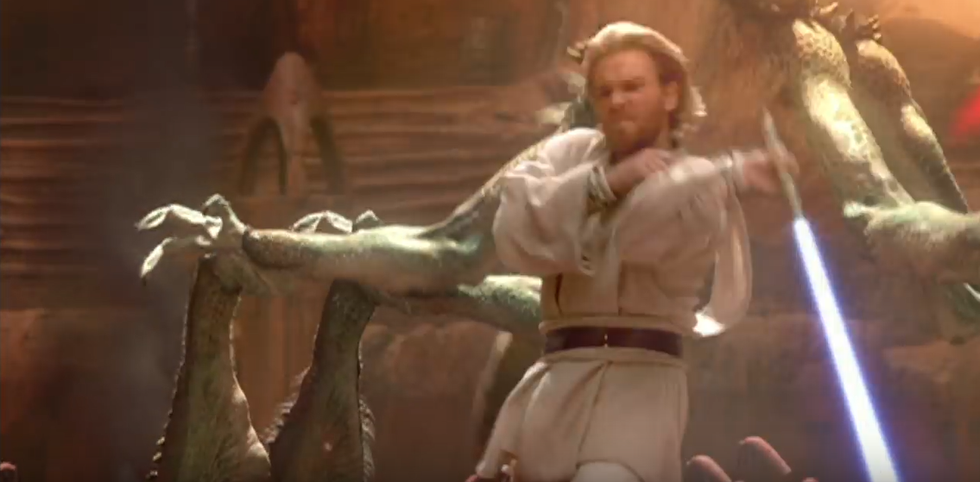 A similar dilemma as Phantom Menace, this movie fails to keep viewers intrigued. However, in this one a forbidden love story starts to develop, which gives the story a little more excitement. Also, Hayden Christensen and Ewan McGregor are really hot and have a nice bromance going, so that adds a couple points, but not enough to place this movie any higher on the list.
5. Star Wars: A New Hope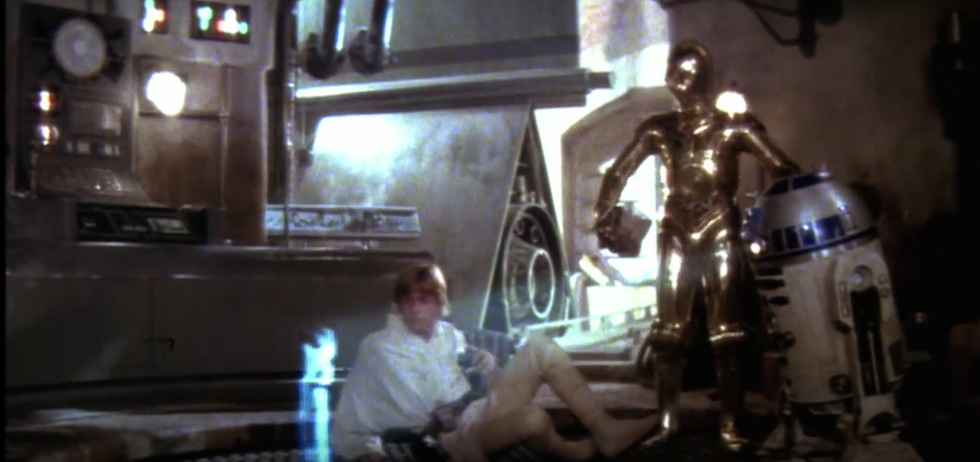 Okay, okay, I know you probably think I'm crazy for ranking the one that started it all this low, but hear me out. This movie takes forever to get going, and tends to be boring until Luke meets Obi-Wan. Until then, he's just a whiny teenage farm boy who happens upon some pretty cool droids. Don't get me wrong-this is a good movie. It started a franchise. There were just better movies that came after.
4. Star Wars: The Force Awakens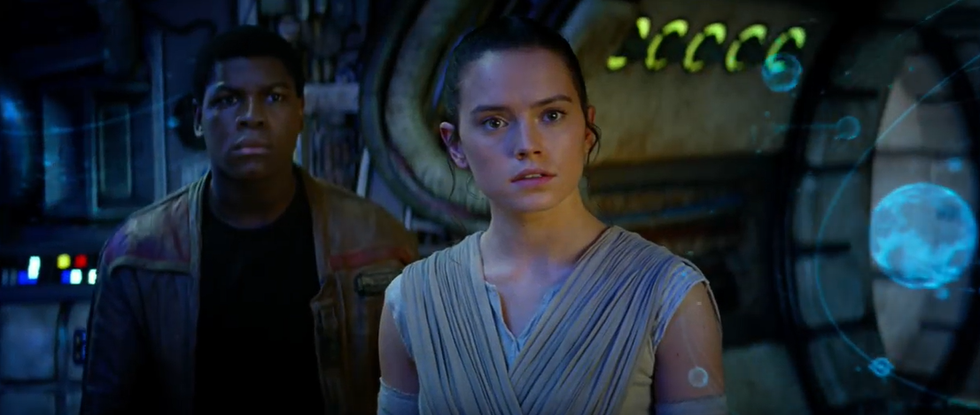 Let's be real, The Force Awakens has pretty much the exact same plotline as A New Hope. What bumps it above the original is the nostalgia that surrounds the entire movie. It manages to introduce a new era of characters while still majorly incorporating the loved originals. I suspect there are more plot twists coming our way, but for now this is all we have, making this movie George Lucas's middle child.
3. Star Wars: Return of the Jedi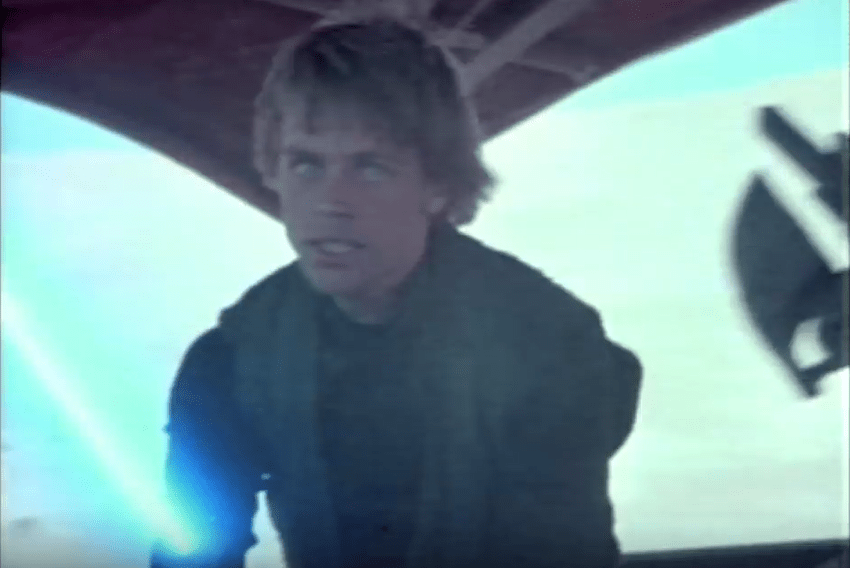 Return of the Jedi is exactly what Star Wars needed to finish off its original trilogy. It is complete with fight scenes, surprising revelations, and a feel good ending. However, it loses points because it gets off to a slow start, plus the Ewoks are insanely annoying, and the movie probably would have been better off without them. Overall, a quality movie that can be watched anytime you need to be reminded that all things work out in the end.
2. Star Wars: Revenge of the Sith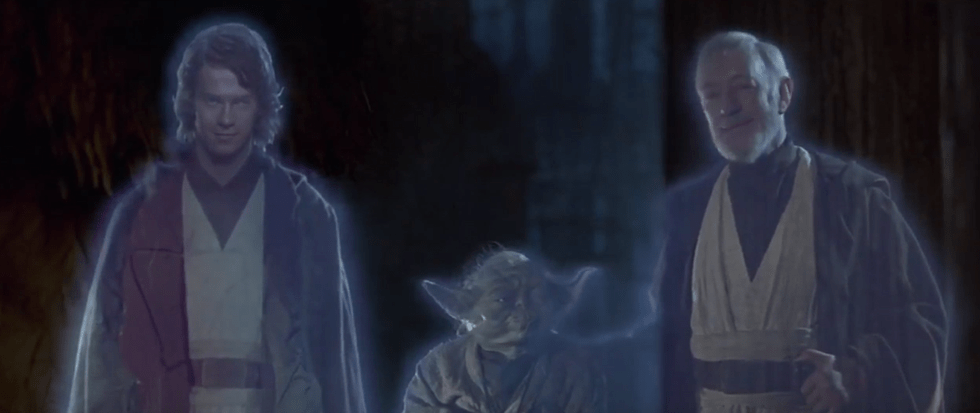 I don't care what anyone says: this is a GOOD movie. It is so vital to the movies that take place after it. This movie gives Anakin depth. It makes it known that he loves Padme, and she is reason he is able to turn back from the dark side later on. The only reason he turned in the first place was to try and learn how to save her because he kept having dreams of her dying in child birth. Padme (and the children he had with her) were the good in him all those years, and he was able to turn back to the light because of that love he had for her. Also, that scene with Obi-Wan yelling "You were the chosen one! I loved you!" pulls on my heartstrings every time. I know pretty much everyone can't stand the prequels, but this movie is pretty fantastic, and I'll never stop defending it.
1. Star Wars: The Empire Strikes Back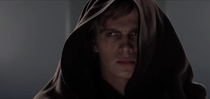 THIS. MOVIE. It has everything. It really does. It has action, a love triangle (even though it's kinda gross now, but hey no one knew better at the time), and of course-the plot twist to end all plot twists. Seriously, though. Can you imagine what happened in the theater when that oh so famous revelation was first made? It honestly must have been pandemonium. This is also the first time we see Darth Vadar without his helmet on. It's only for a second, but it shows his scars on his face and suggests there is more depth to him than meets the eye. Yoda is introduced in this movie, and he is such a pivotal character in Luke's training. Luke wouldn't have been able fight his father had he not trained with Yoda. This movie honestly has it all. 10/10, George Lucas. 10/10.
So there you have it. Star Wars is a franchise that has united so many generations because it has pumped out seven (soon to be eight) movies in forty years. Anyone of any age can enjoy it, and because of that, it has become a sensation. In a few years, there will be nine total movies to rank, and I honestly cannot wait for that day. Until then, this is what we have. And boy, do we have something good.