"Whatever it is you do in your life, do not let go of your writing."

Words from my father as he clutched the very first copy of my book, "Everything In Between," thumbing through 251 pages in awe.
"I Was Writing Before I Even Properly Learned How To"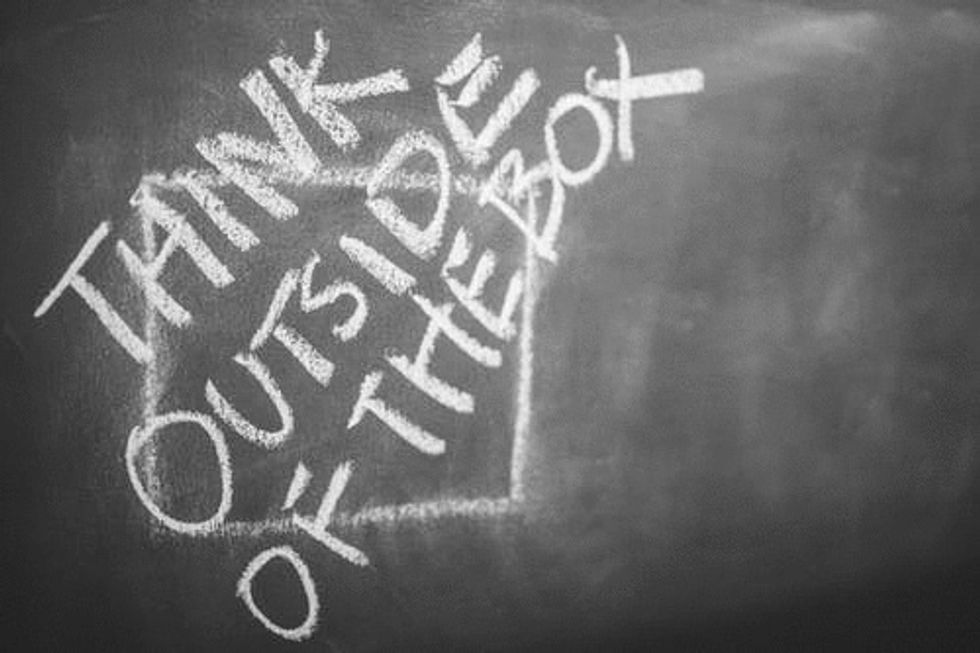 For as long as I can recall, writing has always been there. My Kindergarten teacher claims that during story-writing time, I would write the words I knew and draw tiny pictures of the words I couldn't spell. All of my writing was a jumble of badly written words and equally badly drawn pictures. I was writing before I even properly learned how to.
I Owe My Layout Skills To Woodland Regional High School's Literary and Art Magazine, CONTACT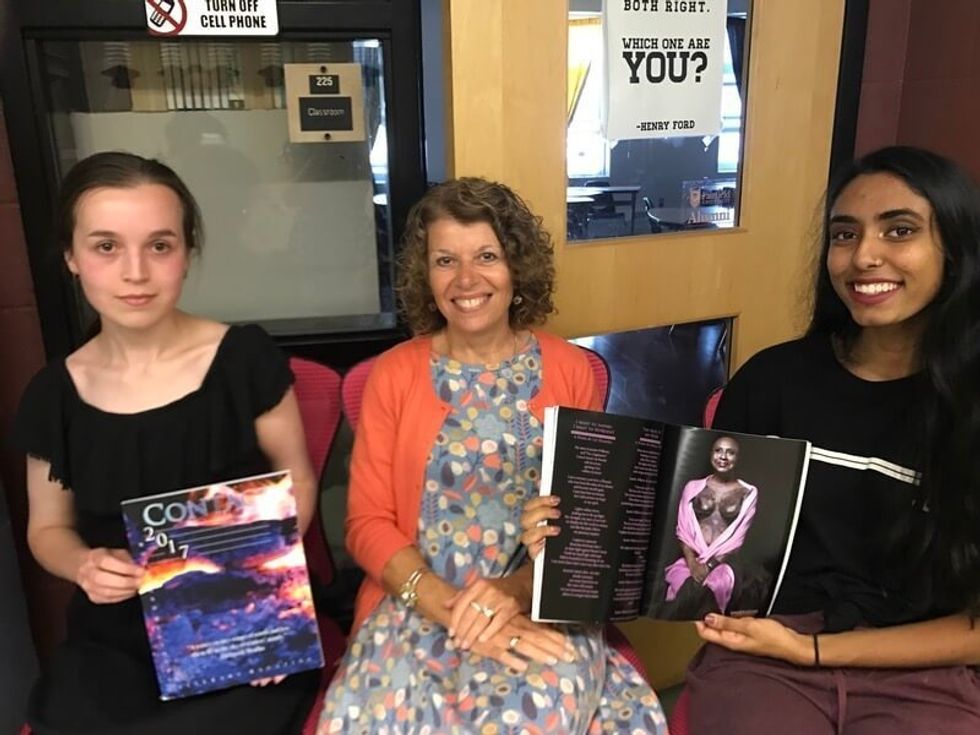 I got involved with the production of my high school's literary and art magazine and my work was featured in several editions. I started as a Layout Department staff member, graduating as the Co-Head of the Publishing Department. With the skills I acquired, I knew I needed to do what I've always desired to do; I needed to publish my own book of poetry.
CreateSpace, The Self-Publishing Company I Worked With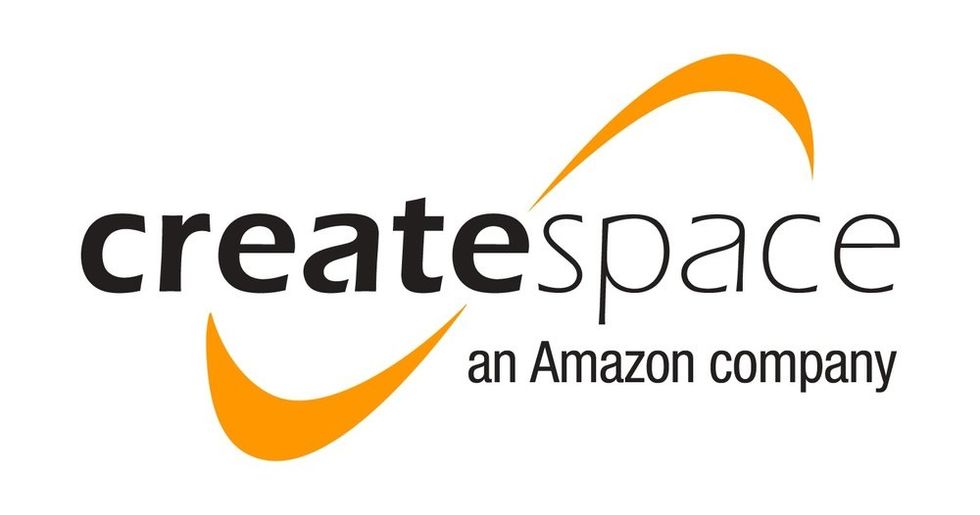 Months were spent researching self-publication and publishing companies. I gathered all my previous poems, rewrote them to satisfaction, and wrote newer ones as well. My goal was 250 individual pieces, but I threw in an extra one in for good measure.
Cover Created In AdobeDraw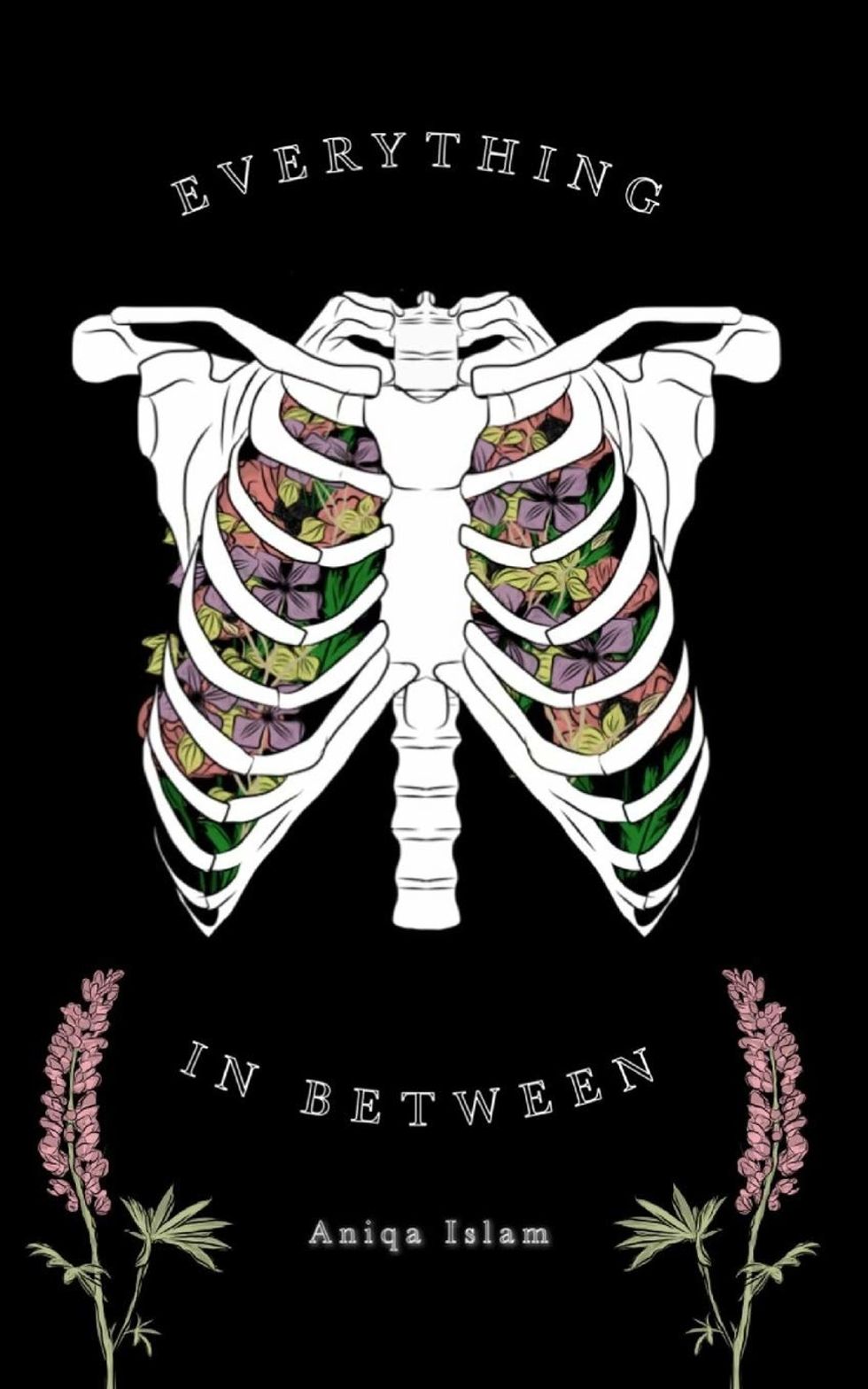 Every aspect of the book was done by me, besides the printing itself. That includes the layout, cover, back cover and "everything in between" them. It's not common to see a book written by an—at the time—seventeen-year-old girl, much less one who was Bangladeshi. Yet there I was, breaking every boundary in sight.
"Do Not Awaken The Beast," Tattoo on David Hutchinson (Peep My Initials!)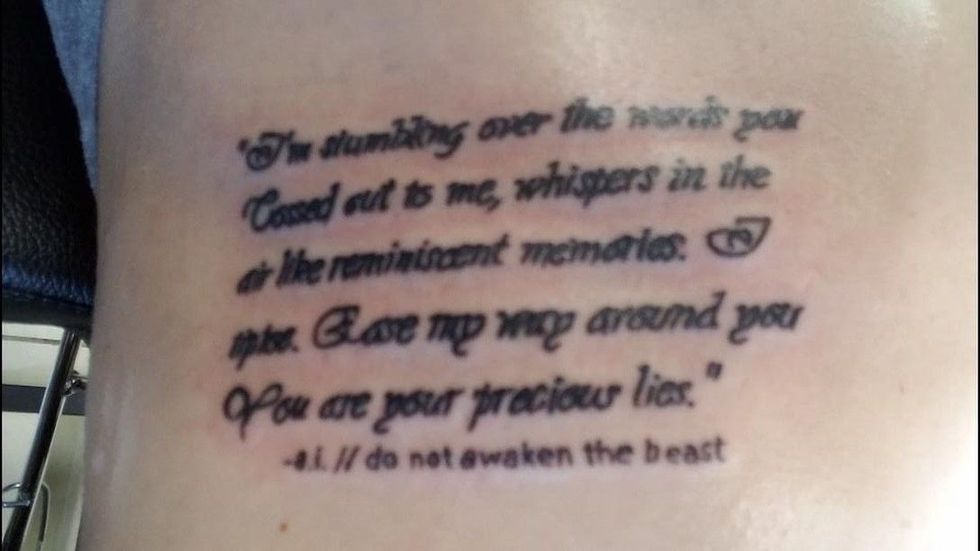 The publication was a success. "Everything In Between" can be found on Amazon, Barnes and Noble online, eBay, and other online book retailers. Readers showed their support with purchasing/sharing. David, a reader, even tattooed a piece in the book titled, "do not awaken the beast" because it resonated so much with him.
"My Book Is My Child Because It Holds A Piece Of Me"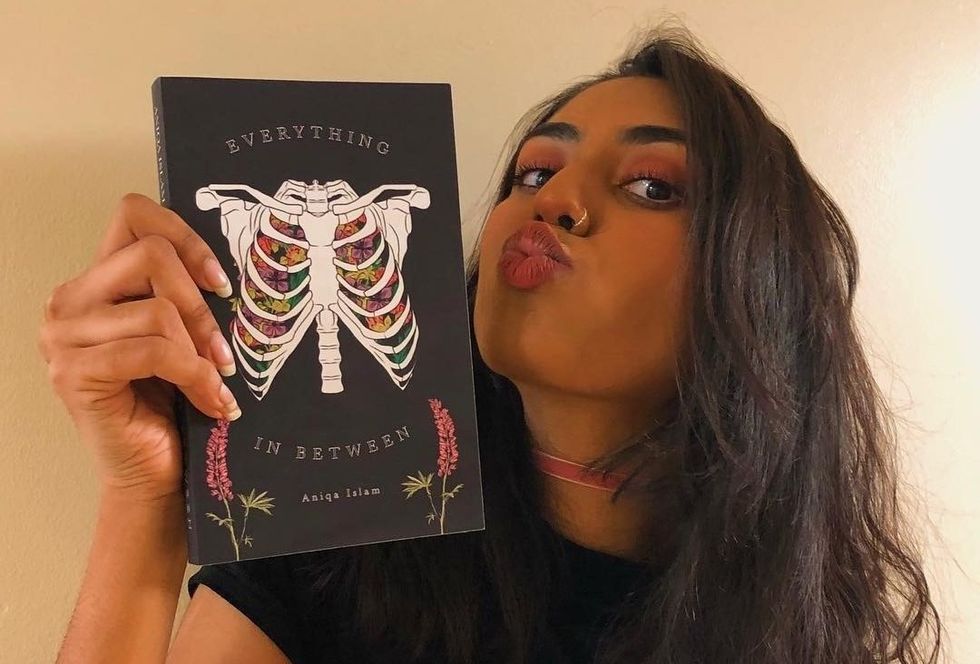 My book is my child because it holds a piece of me. It represents the journey I have done and will continue to do. I want to share the impact of writing. I'm currently in university, majoring in English with a concentration of Creative Writing because for my father, I intend to combine what I do in my life, and writing, as one.