MTV's Are You The One season 5 was the craziest one yet. The 22 cast members lost all $800,000 they were supposed to split in the last episode. I watched the reunion (which was recorded about two weeks ago), social media stalked all of the cast members, and did my research. I know who is dating who now and here is the update on each cast member/couple:
Taylor and Andre
The couple was a confirmed no match, but they continued to date and got to know each other on the show. Taylor and Andre tried dating after AYTO, but he supposedly cheated on her and Taylor also admitted to kissing another cast member (Tyler) at a New Years Eve party. They broke up for a few months, but Taylor said she still loves Andre and they are trying again.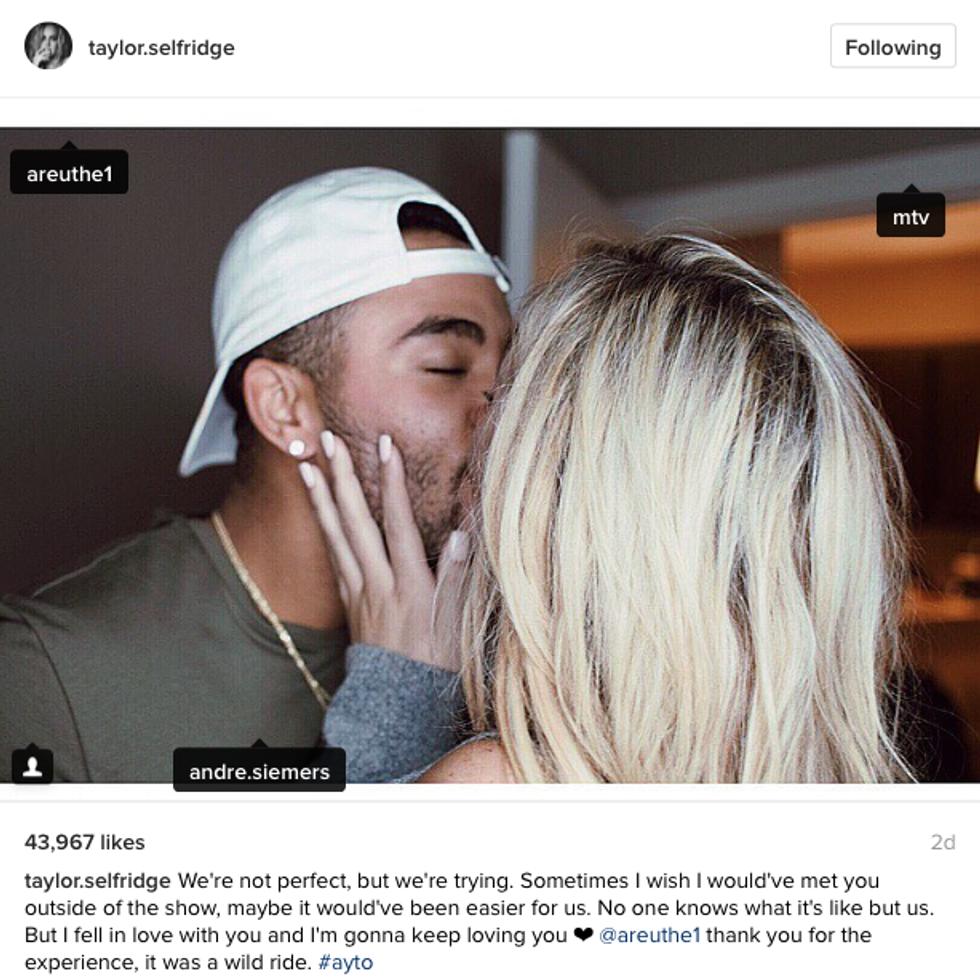 Carolina
Carolina found her perfect match on the show (Hayden), but right after they finished filming Hayden told her he still had feelings for another cast member (Gianna). Carolina and Hayden spent time in the honeymoon suite during the show and he supposedly led her on. Carolina said on her Instagram live that she is talking to another cast member (Ozzy), with whom she had a short-lived relationship with on the show.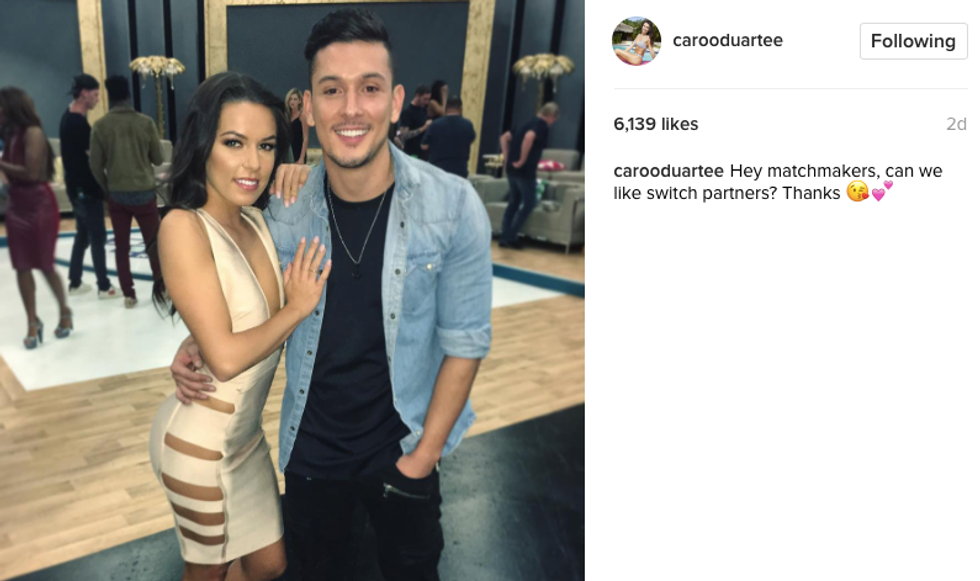 Tyler and Shannon
Although they were not a match, Tyler and Shannon spent most of their time on AYTO together. Many of the cast members believed Tyler was a player and the couple wouldn't last after the show. Tyler kissed Taylor at a New Year's Eve party, but Shannon supposedly let it go. Shannon and Tyler proved everyone wrong because they are still together today.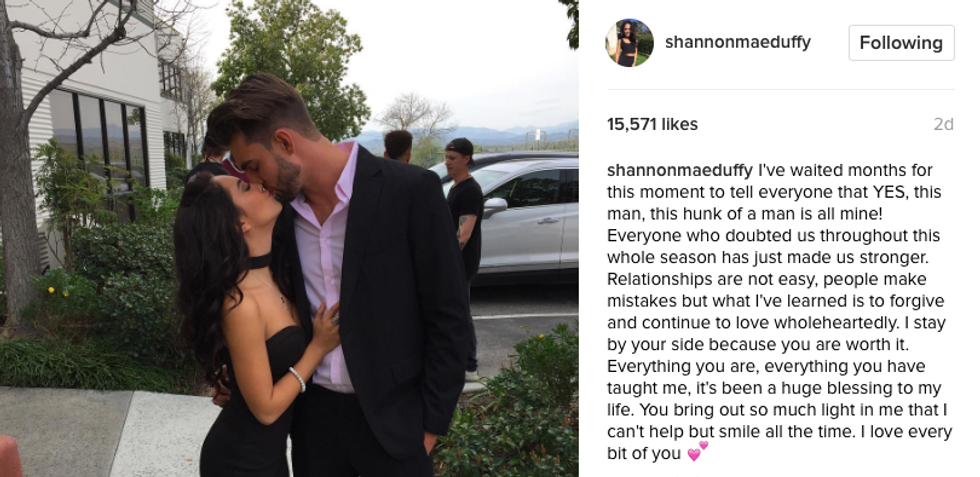 Alicia
Alicia did not connect with her perfect match (Mike C), but she did date Eddie (her ex-friend Kam's match) after the show for a little. She supposedly hooked-up with someone else on the spinoff (Are You The One Second Chances), so we will see what happens when the show airs.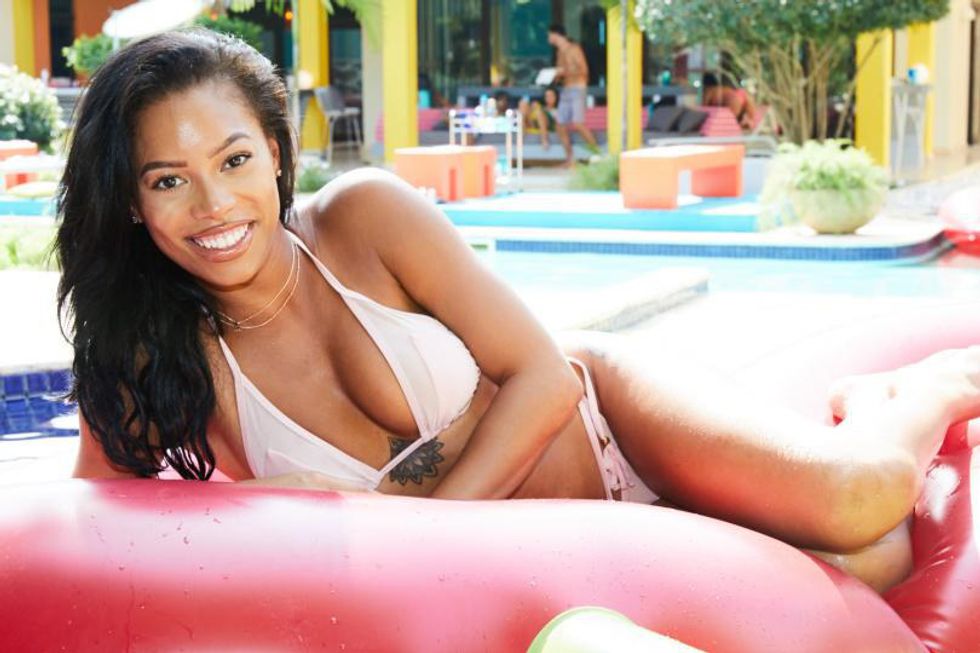 Cassandra (Cass) and Mike C
These two were not each others matches and did not talk much on the show, but they were both on the spin off after (Are You The One Second Chances), so we will see what happens there. They are officially dating now and have been for a while.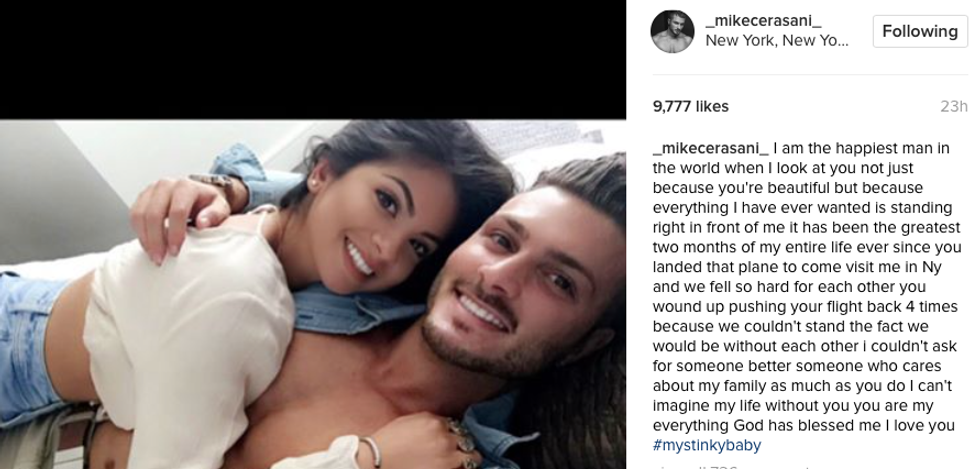 Hannah
Hannah did not connect with her perfect match (Tyler), but she and another cast member who she had a connection with (Ozzy) tried dating after the show. The fought a lot and eventually broke up. They both posted on social media about what happened, but no one is quite sure what exactly went down. Hannah is supposedly single now, but seems to be doing fine.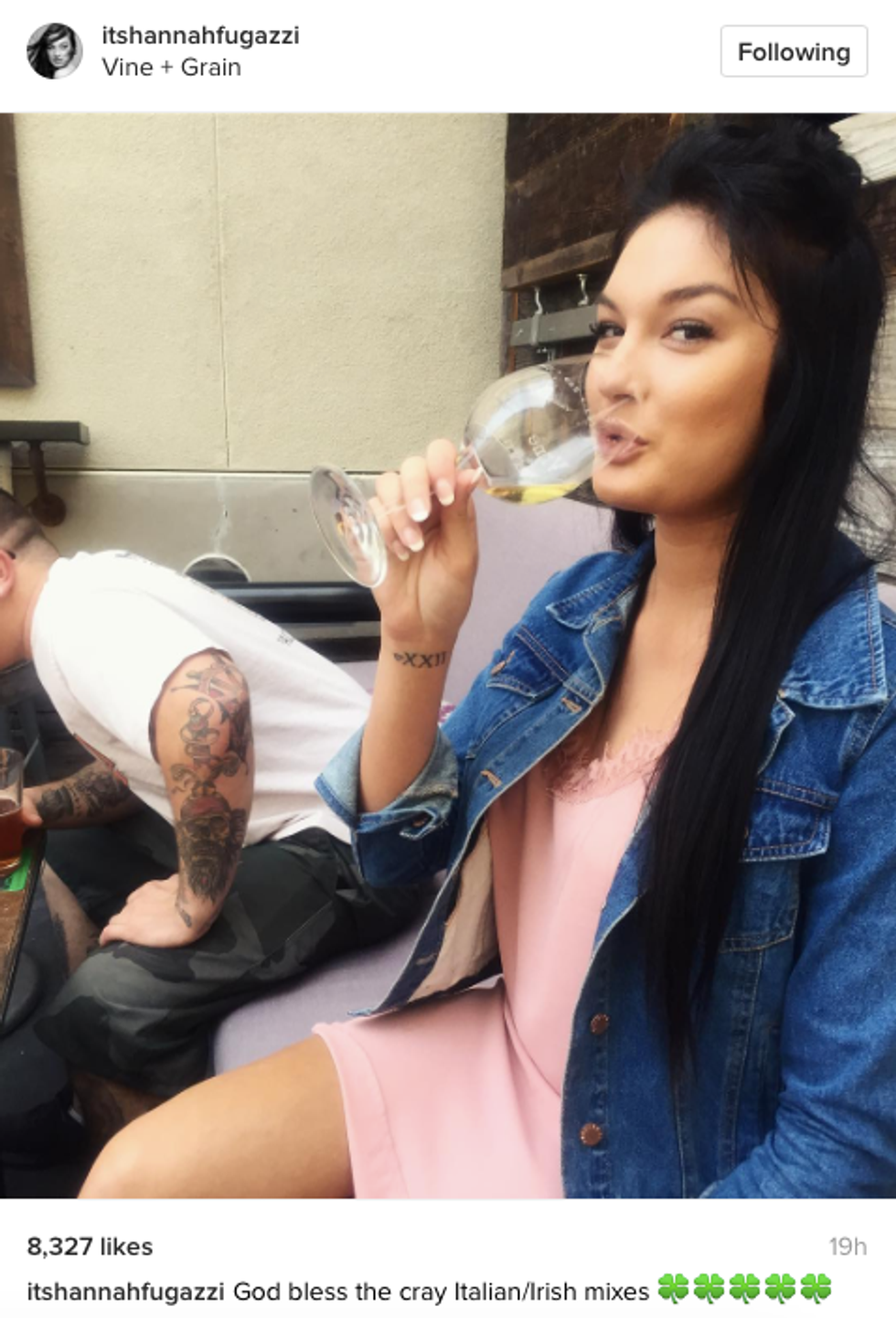 Gianna and Hayden
These two were a confirmed no-match since week one of AYTO. They continued to stay together until Hayden found his perfect match (Carolina). After the show finished airing the two got back together. Some of the other cast members have said that Gianna supposedly cheated on Hayden with another cast member (Michael) after the show, but that is not confirmed. They two are still together now.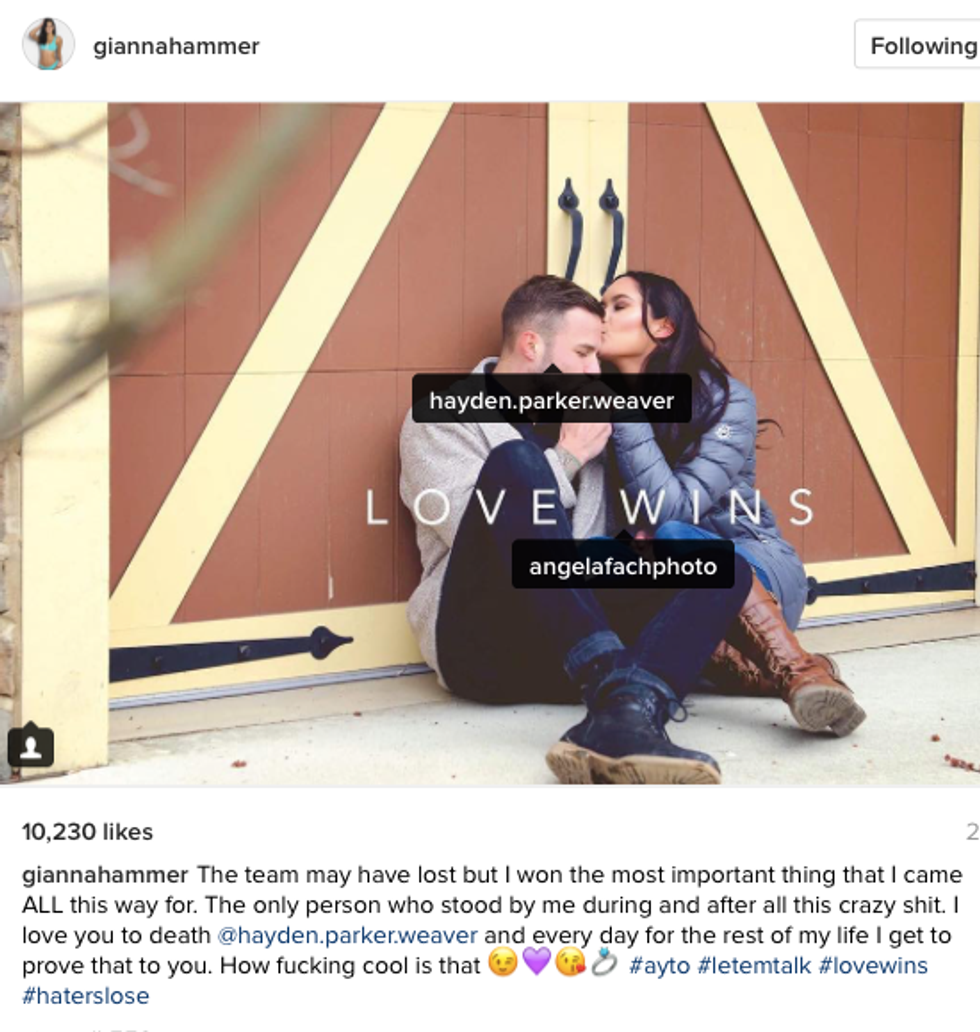 Kam
Kam and her perfect match (Eddie) were the first confirmed match to go to the honeymoon suite. They spent weeks together, but they seemed to just be friends. After the show, Eddie dated another cast member (Alicia), but they broke up. According to Kam, Eddie reached out to her and tried to apologize for everything the happened and said he made a mistake. Kam is single and said she just wants to focus on herself and her career.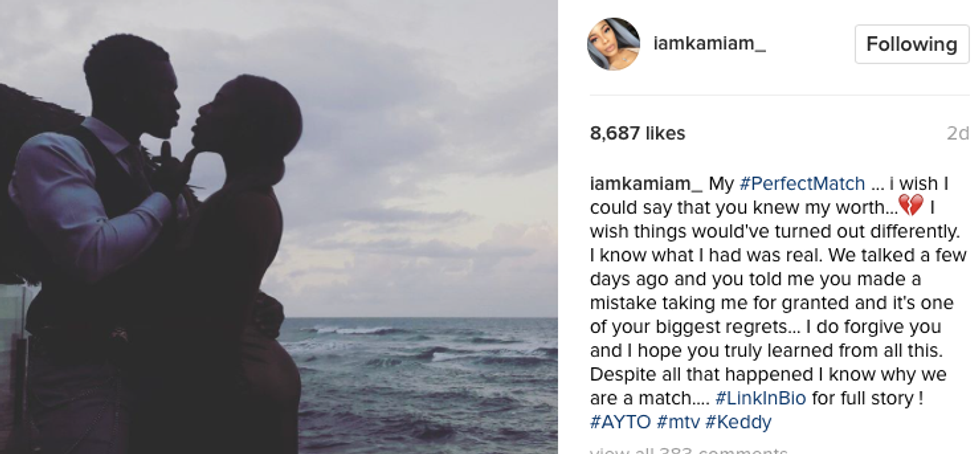 Kari
Kari is still very good friends with her perfect match (Michael), but they are not dating. Kari is dating a cast member from season 3 of AYTO (Austin) and is very happy.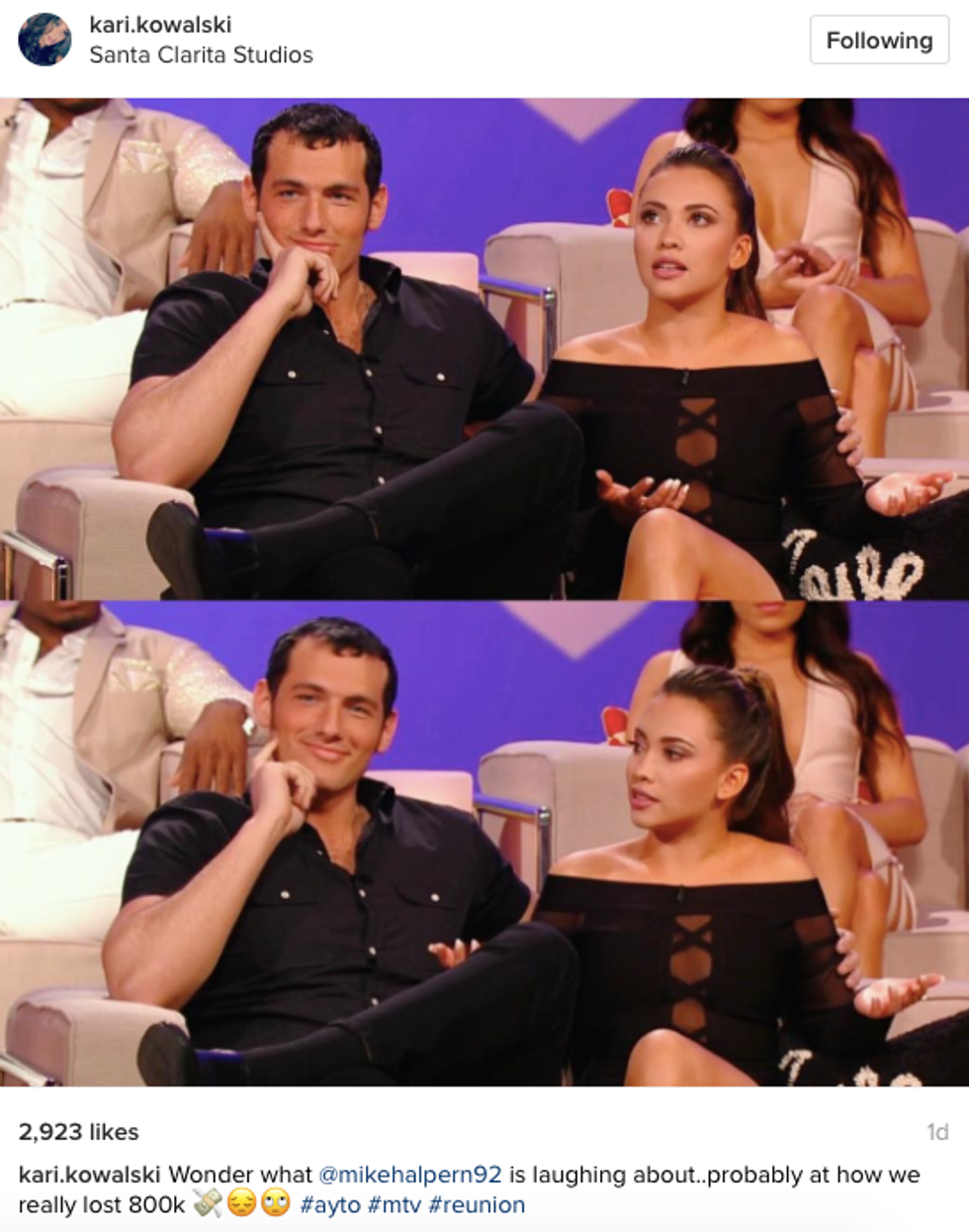 Tyranny
Tryanny is still friends with her perfect match (Jaylan) and said she really likes the girl he is dating. She also still keeps in touch with many other cast members and is currently single.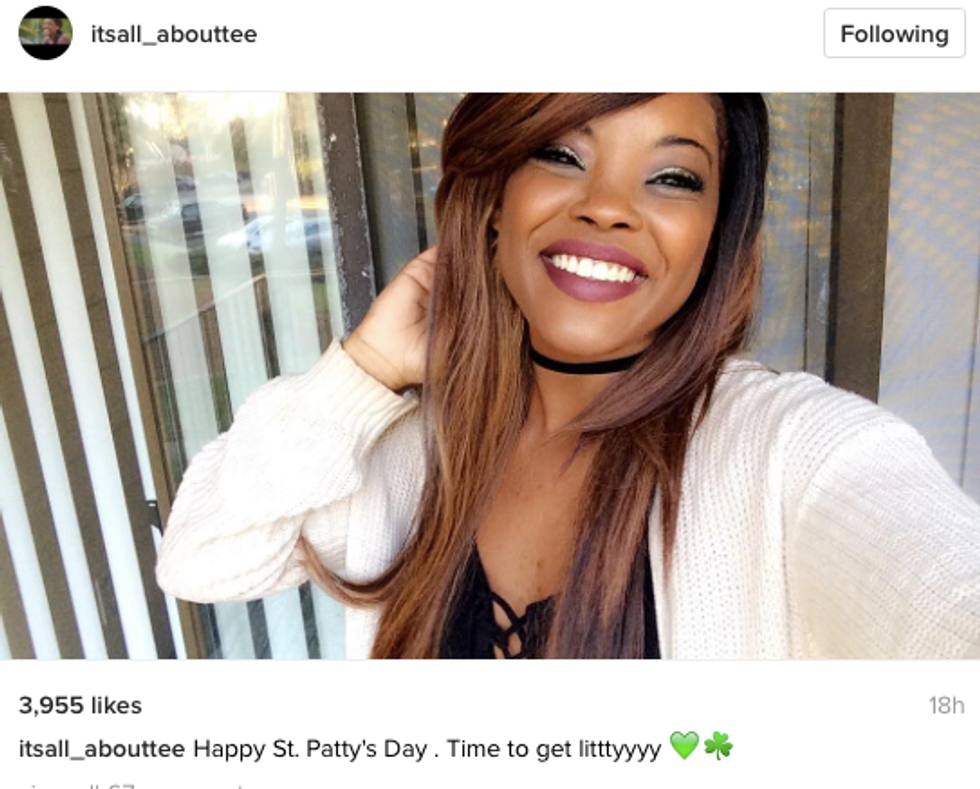 Kathryn

Kathryn's perfect match (Andre) was obviously busy with Taylor on the show, so Kathryn was unable to make a connection with him. Kathryn dated a cast member from season 4 of AYTO (John), but they broke up. They are still really good friends and Kathryn is happy.

Eddie
Eddie was involved in a love triangle on the show (Eddie, Alicia, and Kam) and ended up dating Alicia after the show, even though Kam was his perfect match. Alicia and Eddie broke up and he supposedly recently tried to reach out to Kam to tell her he made a mistake.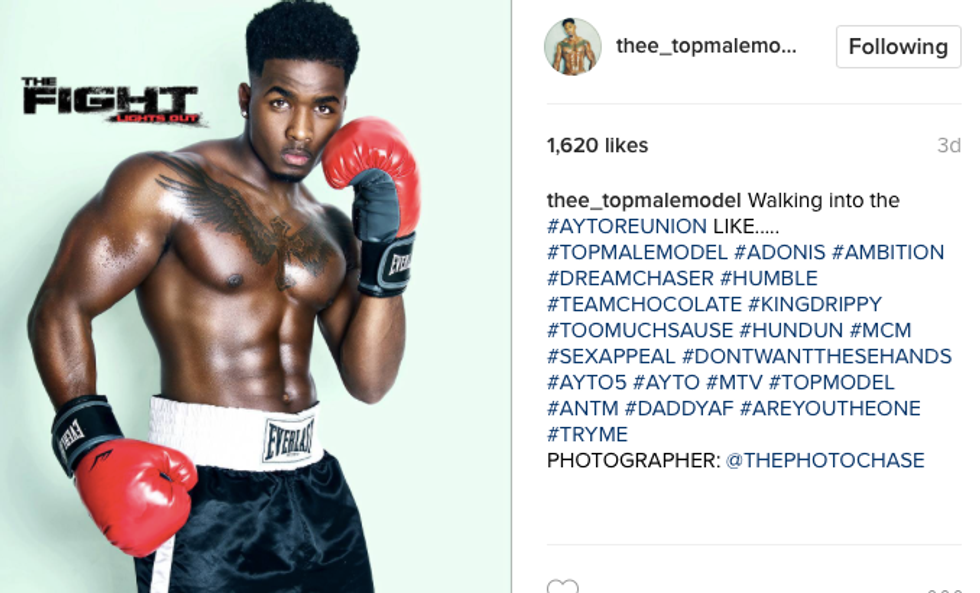 Derrick
Derrick and his perfect match (Cass) are not dating, but they are on the spinoff show, so we will see if anything happens for him there. Derrick is supposedly single now, but he still keeps in touch with a lot of the cast members and is always hanging out with one of them.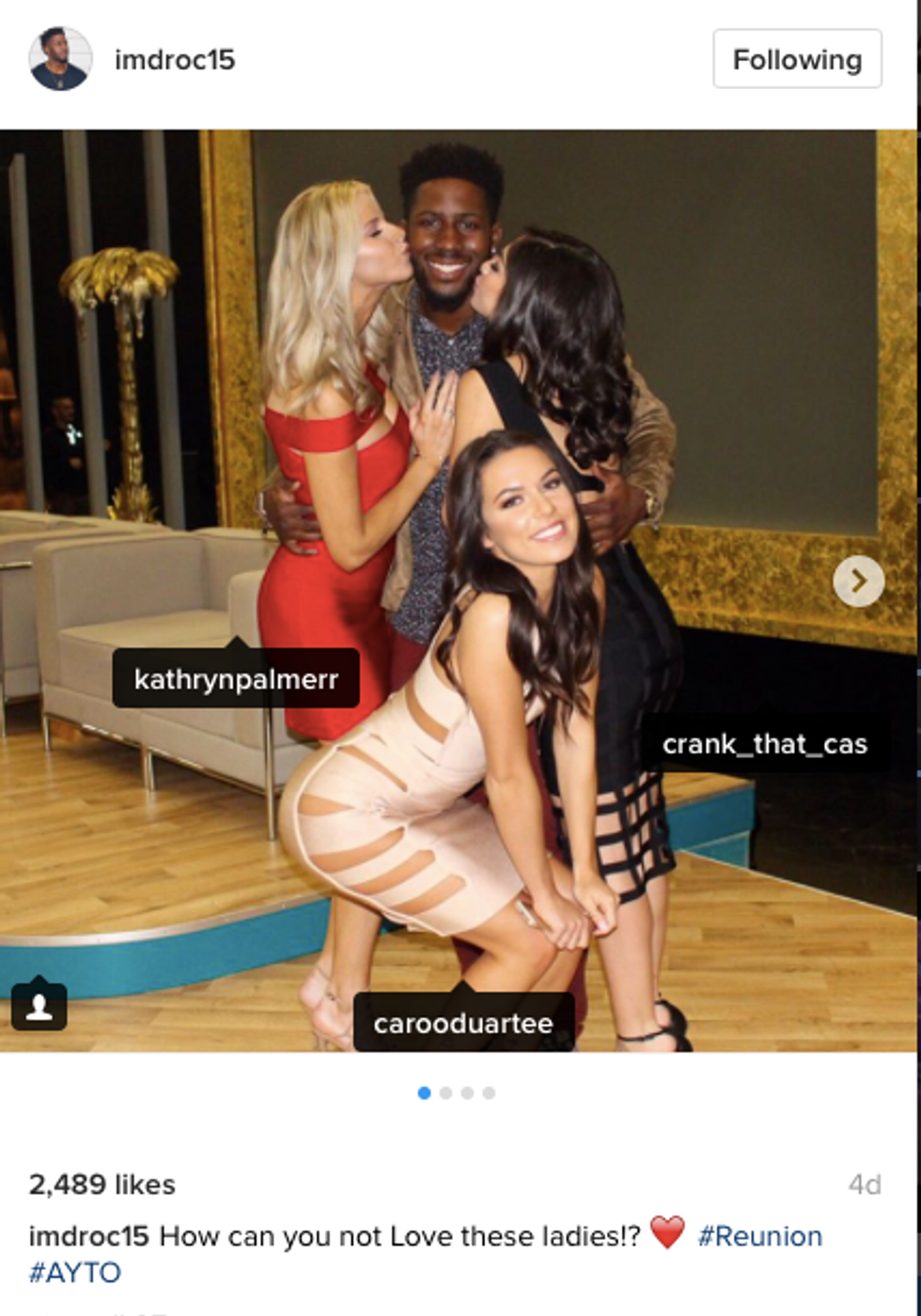 Jaylan
Jaylan and his perfect match (Tyranny) finally began to connect on the last episode, but today they are just friends. Jaylan is dating another girl who was not AYTO or on any previous season and they were supposedly set up by another cast member (Taylor).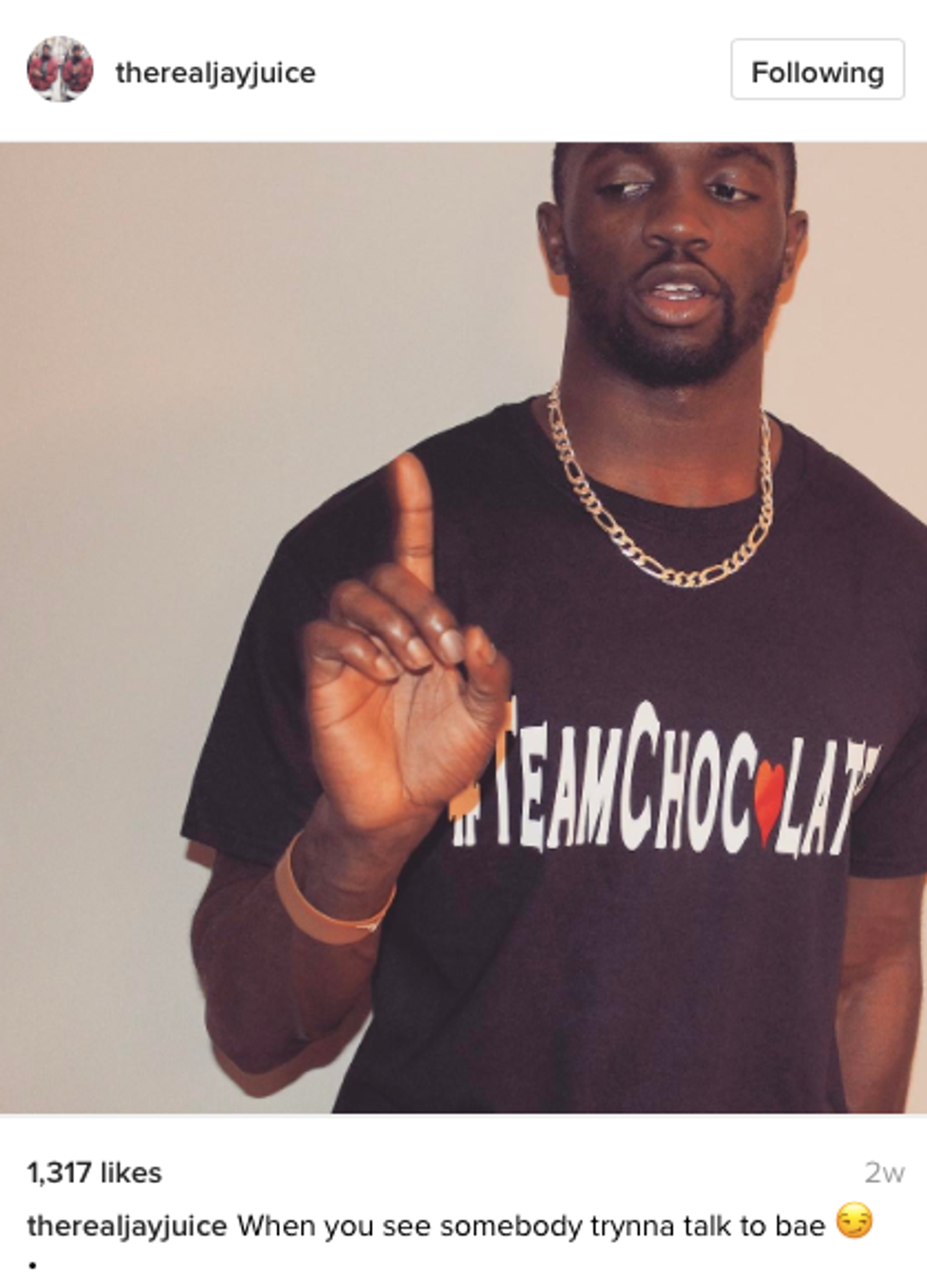 Joey
Joey and his perfect match (Shannon) never made a connection on the show. He made a connection with Cass on AYTO, but they are just friends now. Joey is supposedly single and has been going on a lot of vacations with other cast members.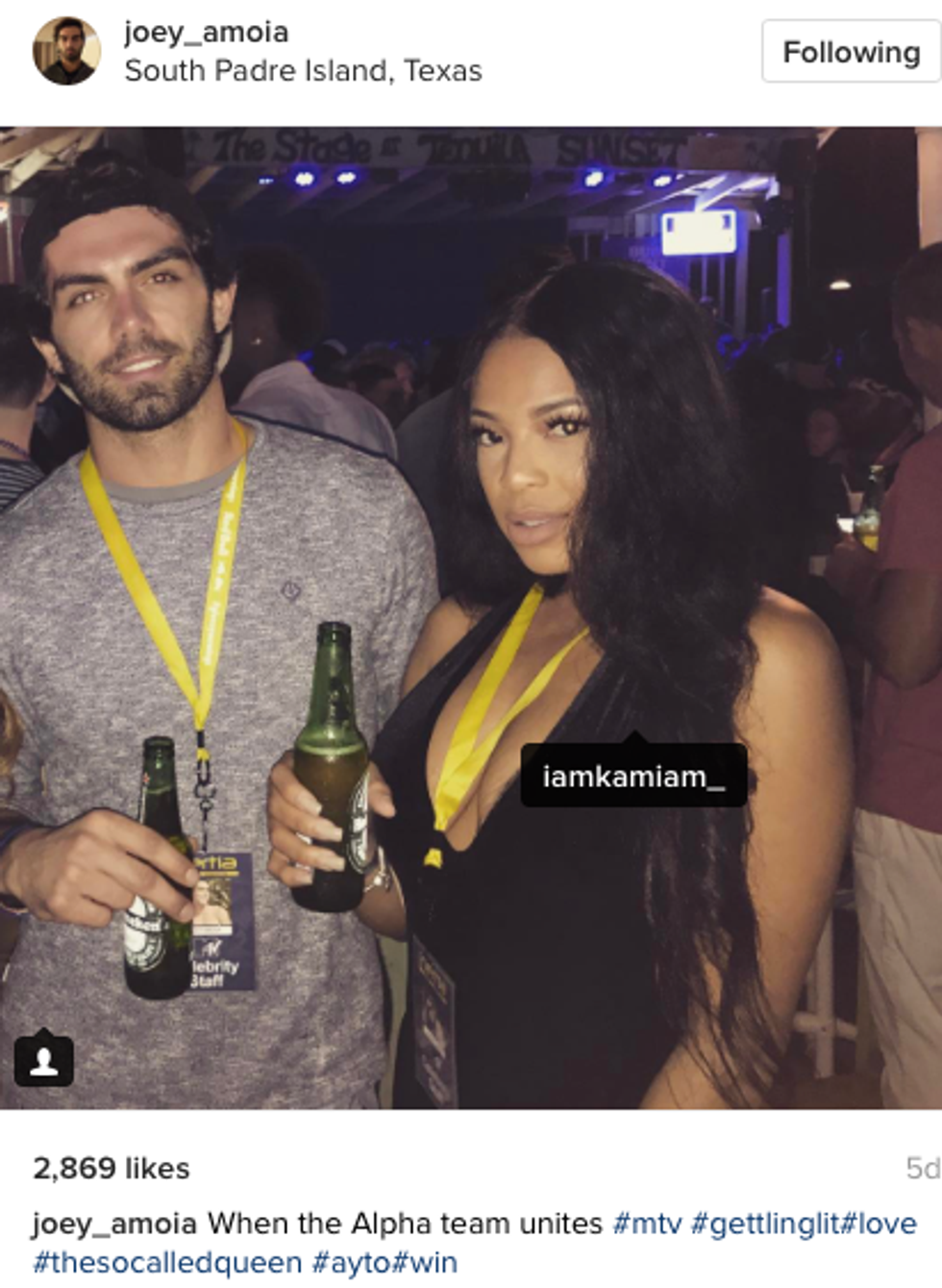 Michael
Michael and his perfect match (Carrie) are nothing more than good friends. Michael supposedly hooked up with Gianna a few weeks ago, but he said on his live feed that he is "very single."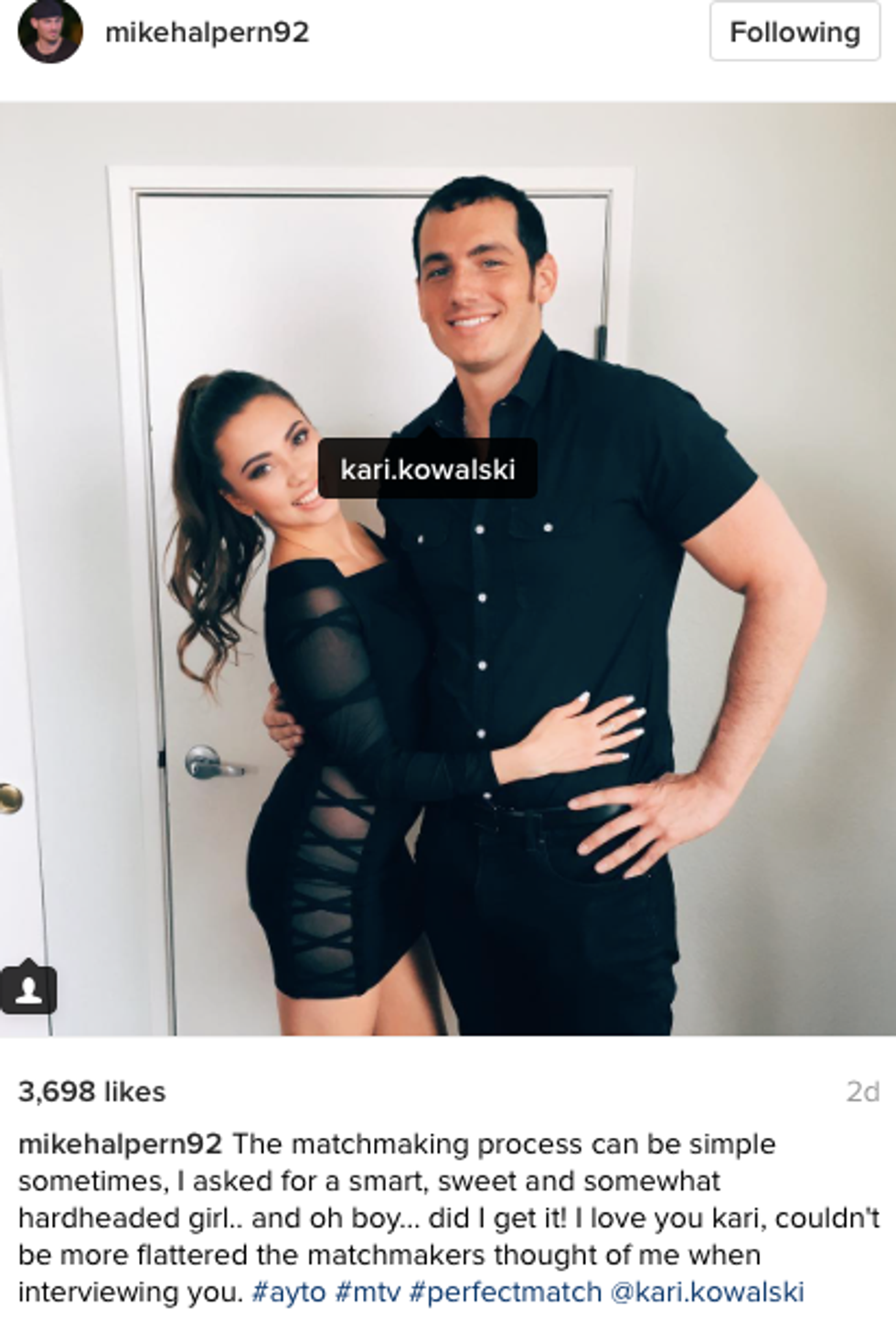 Osvaldo
Osvaldo's perfect match (Taylor) spent of all her time on AYTO with Andre, so the two did not have a chance to make a connection. Osvaldo still keeps in touch with many of the cast members and is supposedly single.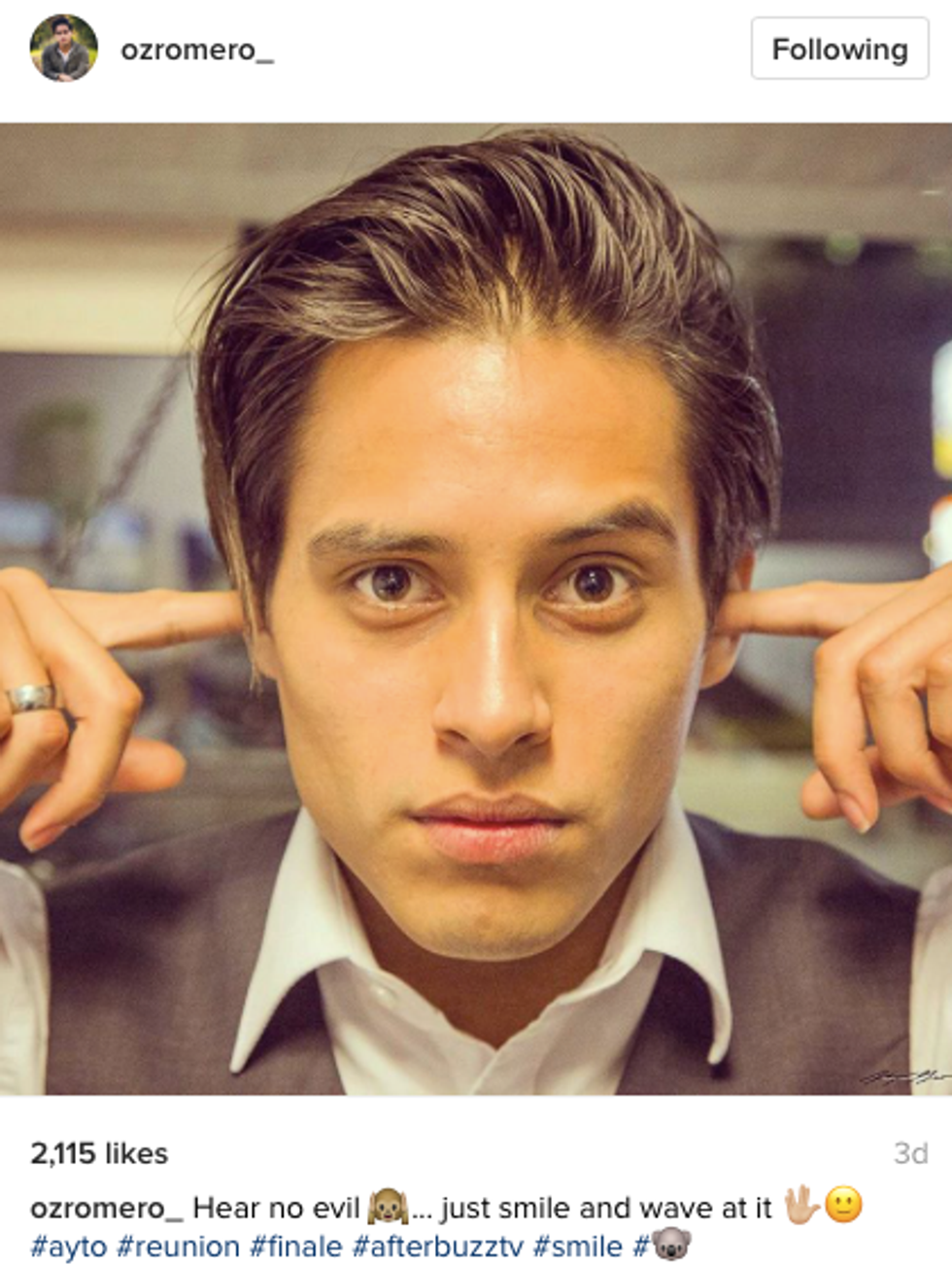 Ozzy
Ozzy and his perfect match (Gianna) never connected during or after the show. On AYTO Ozzy made a connection with many girls (Hannah, Carolina, and Kathryn). Ozzy and Hannah tried dating after, but they broke up and he is supposedly talking to Carolina now.