When the first cases of COVID-19 emerged, many people in the United States undermined its terror and what it could do to our world. However, as of today, there has been a total of 3,173,446 people in affected in just the United States alone and 133, 885 deaths. However, as many children head back to school, many parents and students are faced with a choice: school online versus school face to face.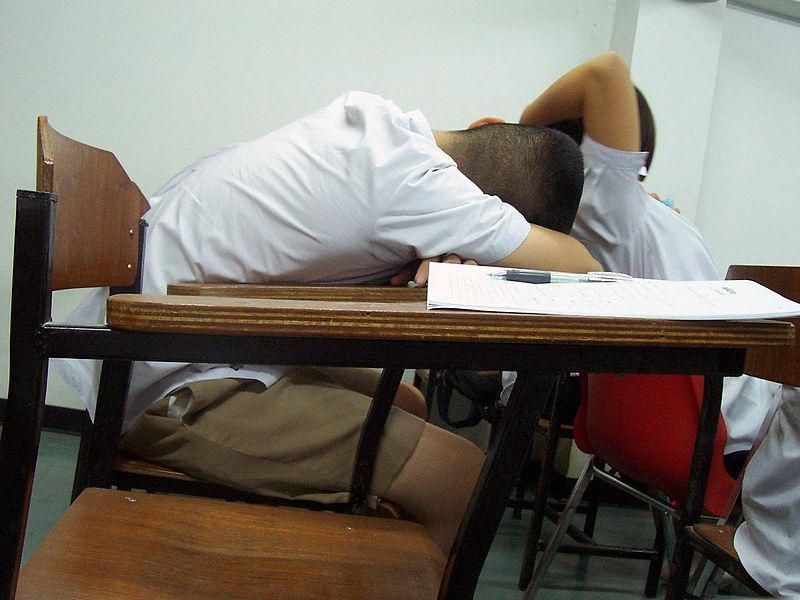 File:Sleeping students.jpg - Wikimedia Commons upload.wikimedia.org
School is a very important aspect of many student's lives as it presents and develops many key characteristics such as a work ethic to students. All of those characteristics are very important for a student's future so that they will not get used to bad habits and such things like that. The one underlying concern that many parents have with face to face learning is that they will obtain the virus. The reasonable action to do from schools to avoid this fear is to make schools virtual. The superintendent of Fulton County Schools declared that students would have the option to do either face to face or virtual. However, this virtual option presented here is severely limited. Many students cannot take the courses they want because of this. Courses regarded as "honors" cannot be taken in this virtual option. . To call Fulton County competitive would be an understatement. Honors/TAG courses are very important and can boost up one's GPA very highly. If one falls behind in a class, their ranks would plummet in the class rankings. To cap it off, many counties around the USA are "forcing" kids to go to school face to face.