Friends, you don't have to be quarantined to use a personal massager, you know? Because, sure, quarantine made for a lot of extra quality time with yourself, but no matter what phase of the reopening process you're in, it's normal and actually healthy to take care of your sexual needs on your own.
If you ask me, it's high time you treat yourself to a little somethin' somethin' that'll cause sparks to fly ahead of or over July Fourth weekend. Why? Well, for starters, you deserve it. And also because... have you seen the sales?! Currently on sale on Amazon is the Satisfyer Pro 2 Next Generation, which is said to simulate the sensation of oral sex. Yep, you read that correctly.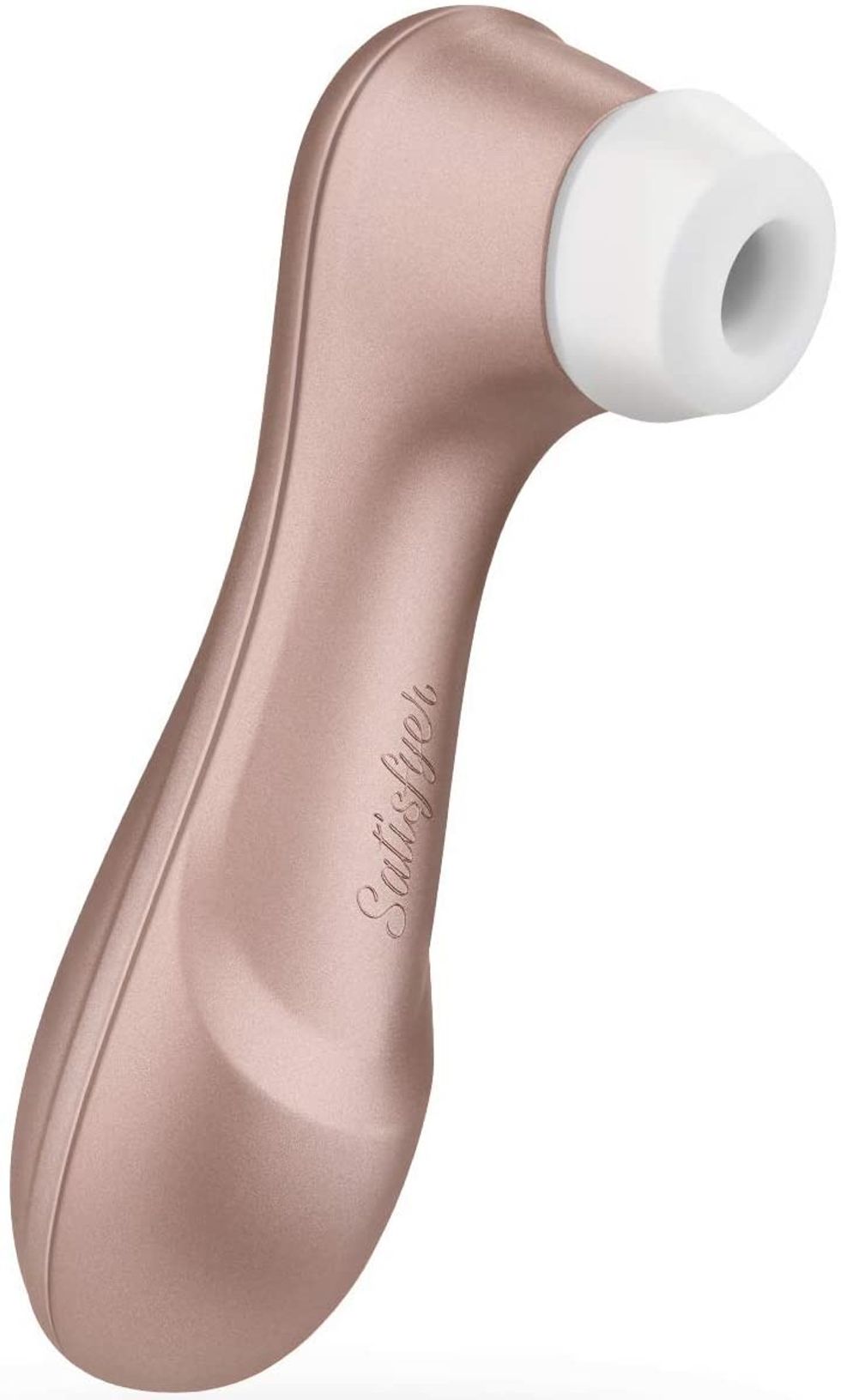 This normally $49.95 personal toy is now on sale for less than $28! But how does it work? According to Amazon, "the Satisfyer Pro 2 uses non-contact pressure-wave technology to provide feelings of suction and pulsations, similar to the sensations you feel during oral sex."
With 11 intensities, this sex toy is sure to cause an explosion in the bedroom — and no, I don't mean from the holiday fireworks. Plus, the reviews sure don't disappoint either. One reviewer said she cried because it changed her life and another said it gave his wife the best orgasm she's ever had.
But that's just a few of the over 1,770 five-star reviews the Satisfyer Pro 2 received on Amazon. To read more about how others are loving it, check out the full list of positive reviews. If you want me to summarize what they say though, it's WORTH the price. Especially while it's on sale.
If you decide to buy it, consider purchasing this sex toy cleaner and a pouch to keep it safe.
Follow Swoon on Instagram.