San Juan is a lovely town and here you will find the 18th Barrel tasting room. The 18th Barrel is owned by the beautiful couple Monica and Anthony Ramirez. They have added style and sophistication to San Juan's Third St. This tap room has a wide selection of beers, like, IPAs, hard ciders, ales, and more. As soon as I walked through the door I was greeted by Monica, the owner, and staff. Everyone was super friendly. I found out that not only do they serve beers, but they also serve wines! So whether your friends like beer or wine, this place will be perfect for a drink after work or a weekend visit.
The 18th Barrel, is located in the small town of San Juan Bautista, 16 miles East of Watsonville, and approximately 13 miles South of Gilroy. If you are looking for a different, much more quiet and pleasant tap room, come here during the weekend to get away from the hustle and bustle. Here you will many are visitors and some locals enjoying the charming streets filled with restaurants, shops, and San Juan's mission.
This place was owner Monica's dream and one can see her romantic elegance reflected in the decor and establishment. This lovely marriage not only provides us with fine drinks, but also entertainment. They love music and have featured many local live bands and have a great food truck as well! I love coming here because the atmosphere is fun and entertaining.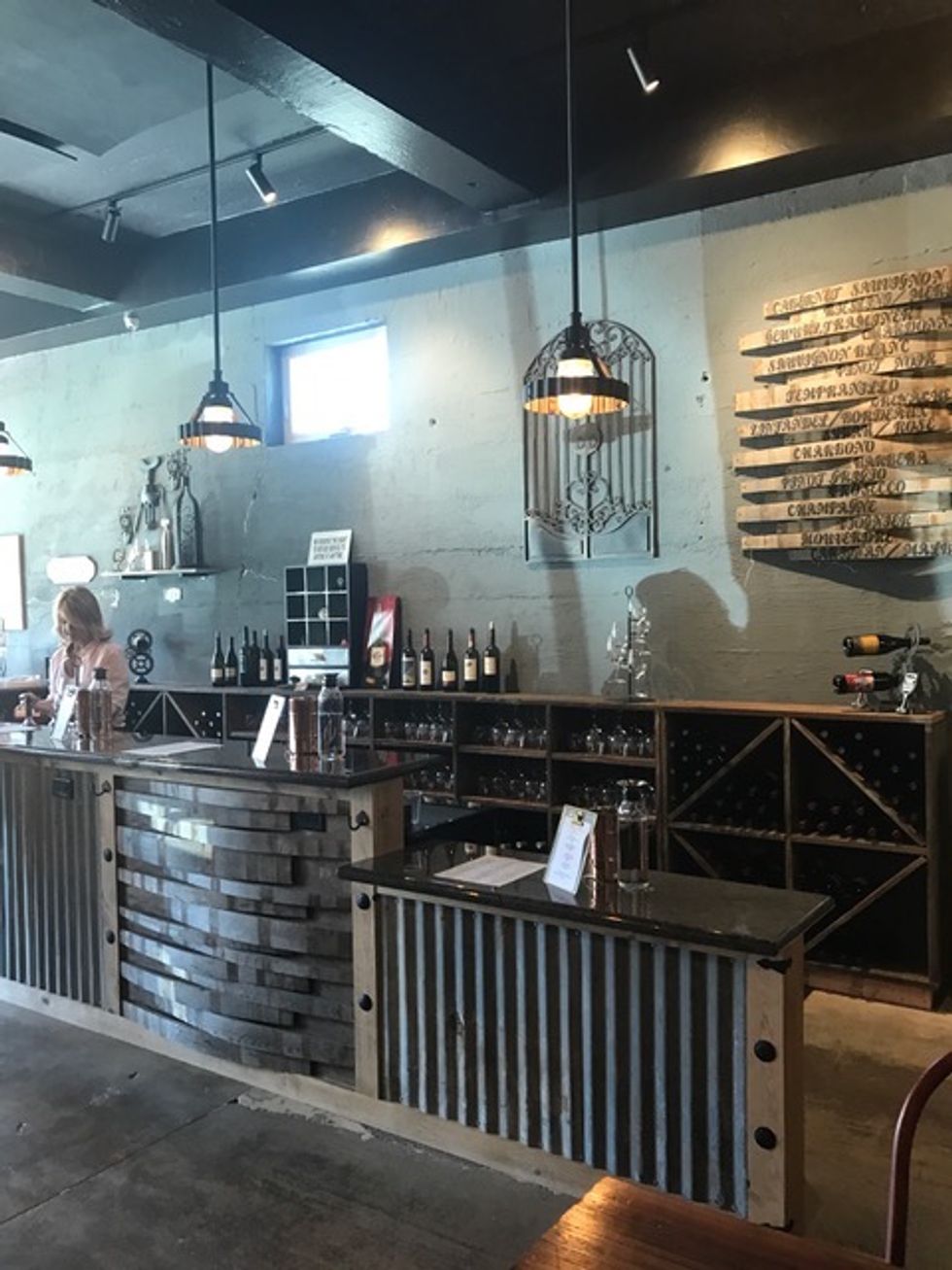 Wine bar offers red and white wines. Noemi Medina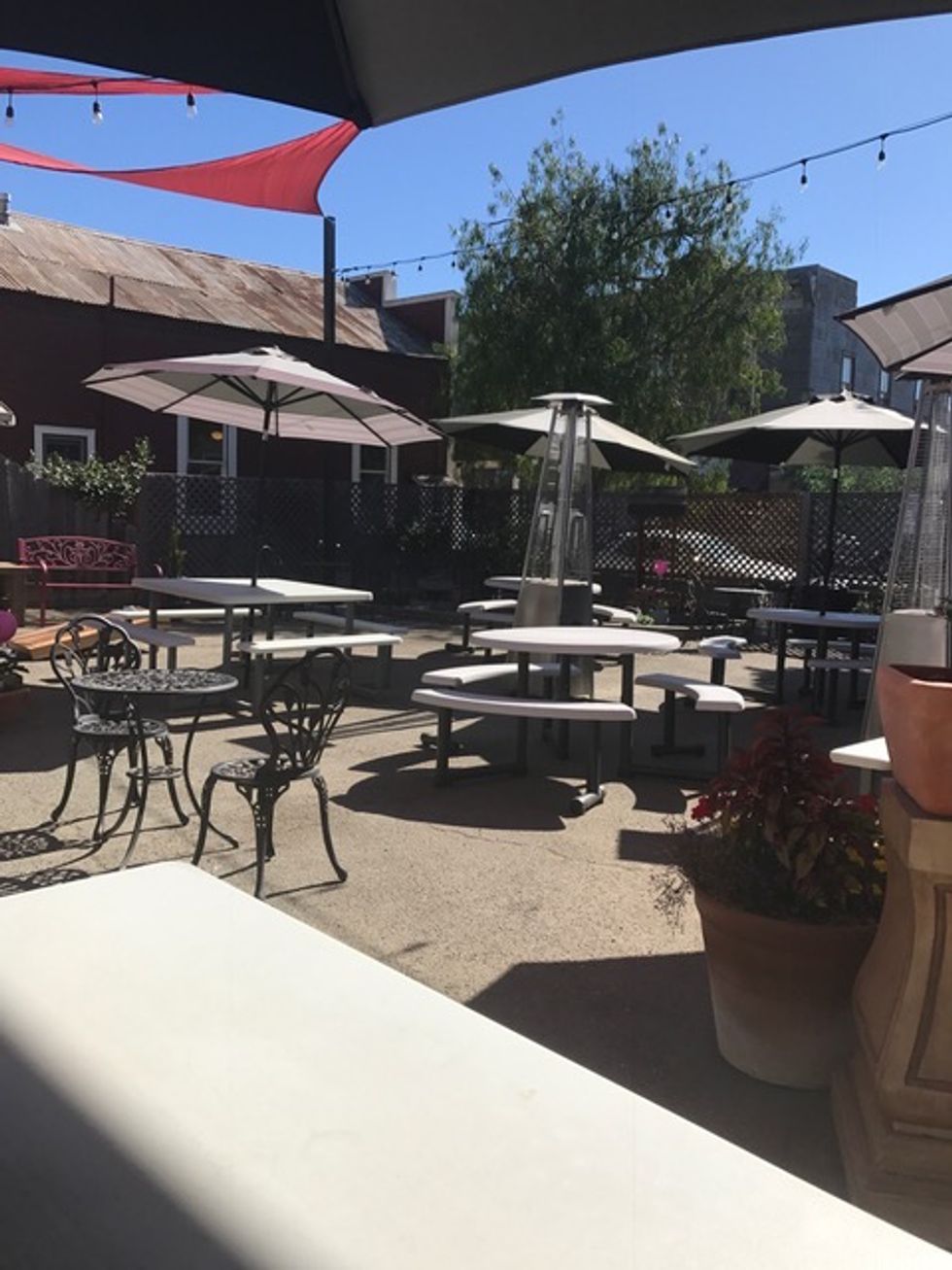 Back patio used for entertainment for live music and djs. Noemi Medina
This tasting room has a large outdoor patio and stage for live bands. They have plenty of tables and they get busy on weekend nights. Live bands play almost every weekend. Everything about the 18th Barrel is about enjoying quality time with family in a relaxing atmosphere.
Locals love it and out of town people come here gladly. If you have friends who do not like beer than they can come and get to taste fine wine. You get the best of both worlds in this place. You really cannot go wrong coming to visit the 18th Barrel. You can follow them on instagram at #18thbarreltasting, Twitter at 18th Barrel and Facebook at 18th Barrel Tasting.

So, if it is your first time, I would recommend ordering a flight of beers if you don't know exactly what you came here looking for. Just imagine yourself tasting those hand-selected beers, while the Eagles music is playing in the background and just enjoying yourself, but if you must work, they also offer wifi for your convenience. Enjoy!