Often, when prompted with something to write, or better yet, needing or wanting to write without being given a prompt, I find myself in a staring contest with a brick wall. A brick wall I like to call writer's block. This happens almost every time. I am always feeling so inspired, until it's time to get inspired.
A friend once asked what to write about, I came up with an idea almost immediately, but if I had asked myself it would have taken days. Luckily, my friend is awesome, and she said, "Will you write it?", and I did. But typically, it is not so easy, at least not for me.
When I have writer's block, I tend to stare at an empty word document on my laptop for an extended period. Upon finally determining that this is officially unproductive, I'll move to the floor.
Sometimes you just really need to find your zen. Or wrap yourself up in Saran Wrap and put your head in a box — up to you.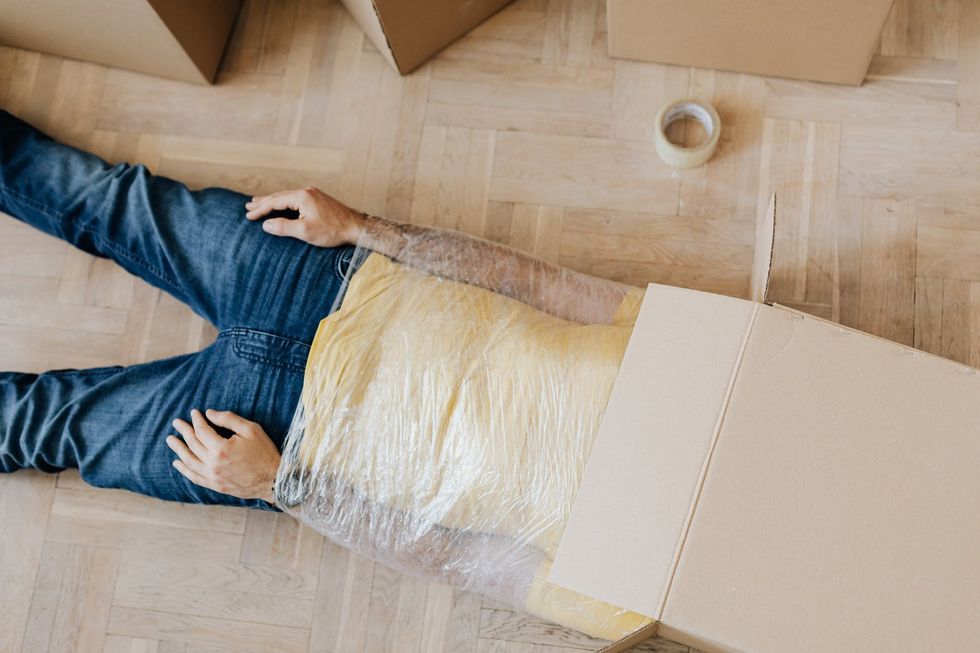 Karolina Grabowska / Pexels
Hood up, phone down, music blasting. A few songs in and I realize that I am no longer thinking about writing but rather puppies, Cheerios, and whether or not boys really do only hold the door for girls wearing makeup.

So, I eventually pick myself up off the ground and sit down, only to stare at a wall, into space, or at my phone. When it's really bad, I'll fall down some rabbit holes: Tik Toks, Hamilton-themed sections of my Instagram explore page, and sometimes even Netflix.
After a while, I convince myself that I am a genuinely terrible person for having gotten nothing accomplished over the past few hours. Once I start writing I tend to operate fast, almost in overdrive, so had I just started writing something from the get-go I could have been done hours ago and gone on to do so much more.
But in the end, I was completely unproductive.
To make up for this lack of effort and performance, I decide I would rather do the homework for my least favorite classes than pick a topic to write about. And so, while I still put off writing for the last possible minute, I am at least exercising my brain in some fashion and achieving other deadlines.
Finally, I cannot put it off anymore. Time for an adrenaline rush. I force myself to sit down and not let that word document be blank any longer. Sometimes I just start writing random sentences that come to mind until I have formed a complete thought. And other times, much like right now, I write about what I know best.
And in this case, what I know best is writer's block.
I wouldn't typically consider myself an adrenaline junky by any means, but something about saving work for the last minute exhilarates me. And I would absolutely call myself a procrastinator. But hey, pressure makes diamonds.
Ultimately, I have no real advice to offer to those suffering from writer's block other than to enjoy the ride and do whatever it takes to beat the clock.