Run The Risk is a Corvallis based band consisting of Aidan, Joey, Levi, and Henry. The band started in 2015 with Aidan and Henry and has slowly evolved from there to the four-piece ensemble they have now.

Their previous band name was Pacific Roots but they decided to change it to Run The Risk right before an important performance. Their name is in direct reference to the deteriorating rock scene and taking a chance with their music. "We went from John Mayer to shitty metal *chuckles* but then we found our actual sound and got more serious about our music."-Aidan
They're currently recording an EP ("an actual quality recording!!") this coming year. They've been trying to play shows outside of Corvallis (especially since Corvallis doesn't have a large house show scene), so they've been playing shows in Portland, Albany, and Eugene.
"We are ready for it to happen and we are always expanding our horizons."-Aidan
Some of their biggest musical influences are the Red Hot Chili Peppers, Foo Fighters, Muse, Cage the Elephant, Pearl Jam, Jimi Hendrix and Led Zeppelin. They confessed their love for 60's and 90's rock in relation to their music.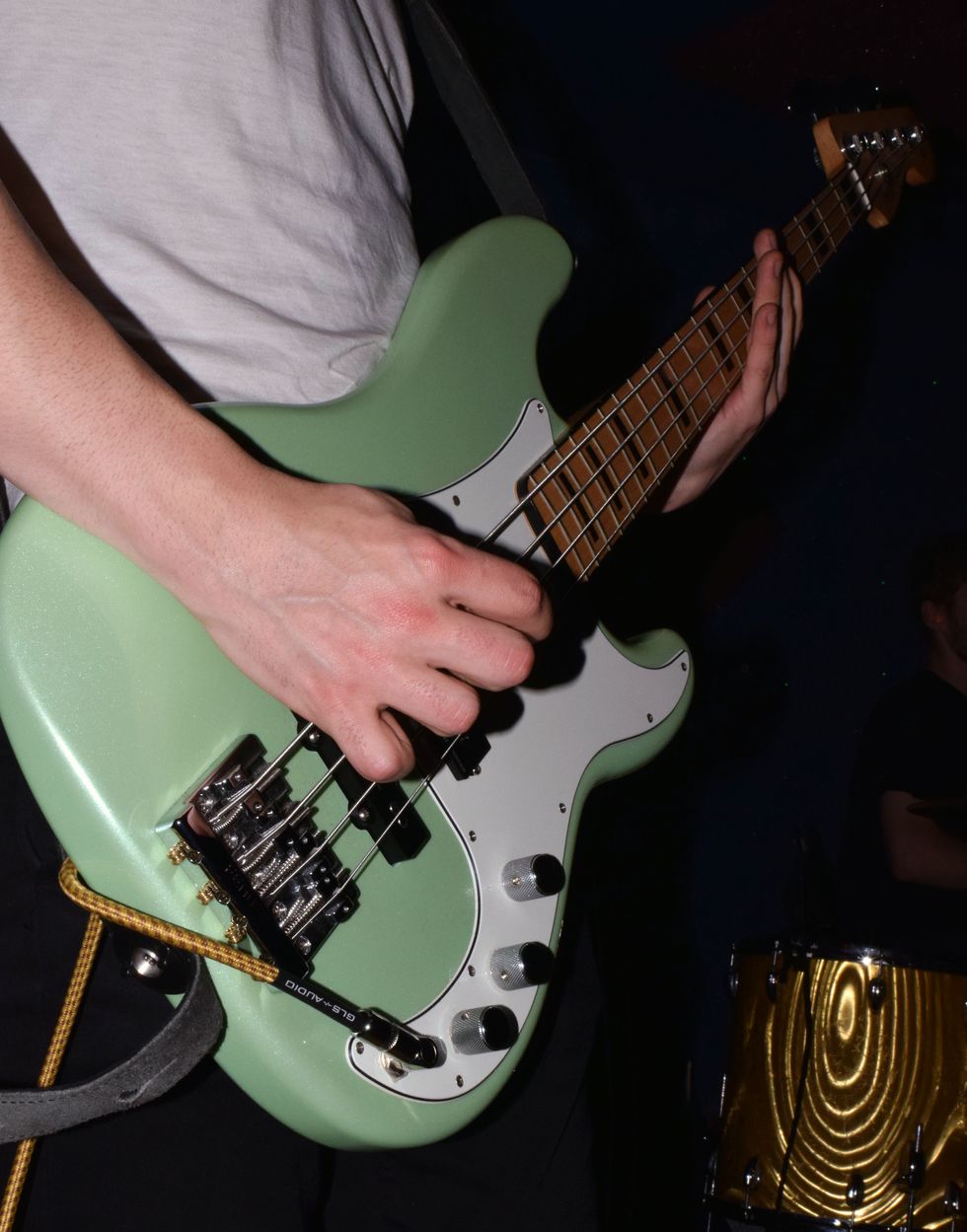 "We just want to give the music scene our best shot. I think we've done a pretty good job so far!"-Aidan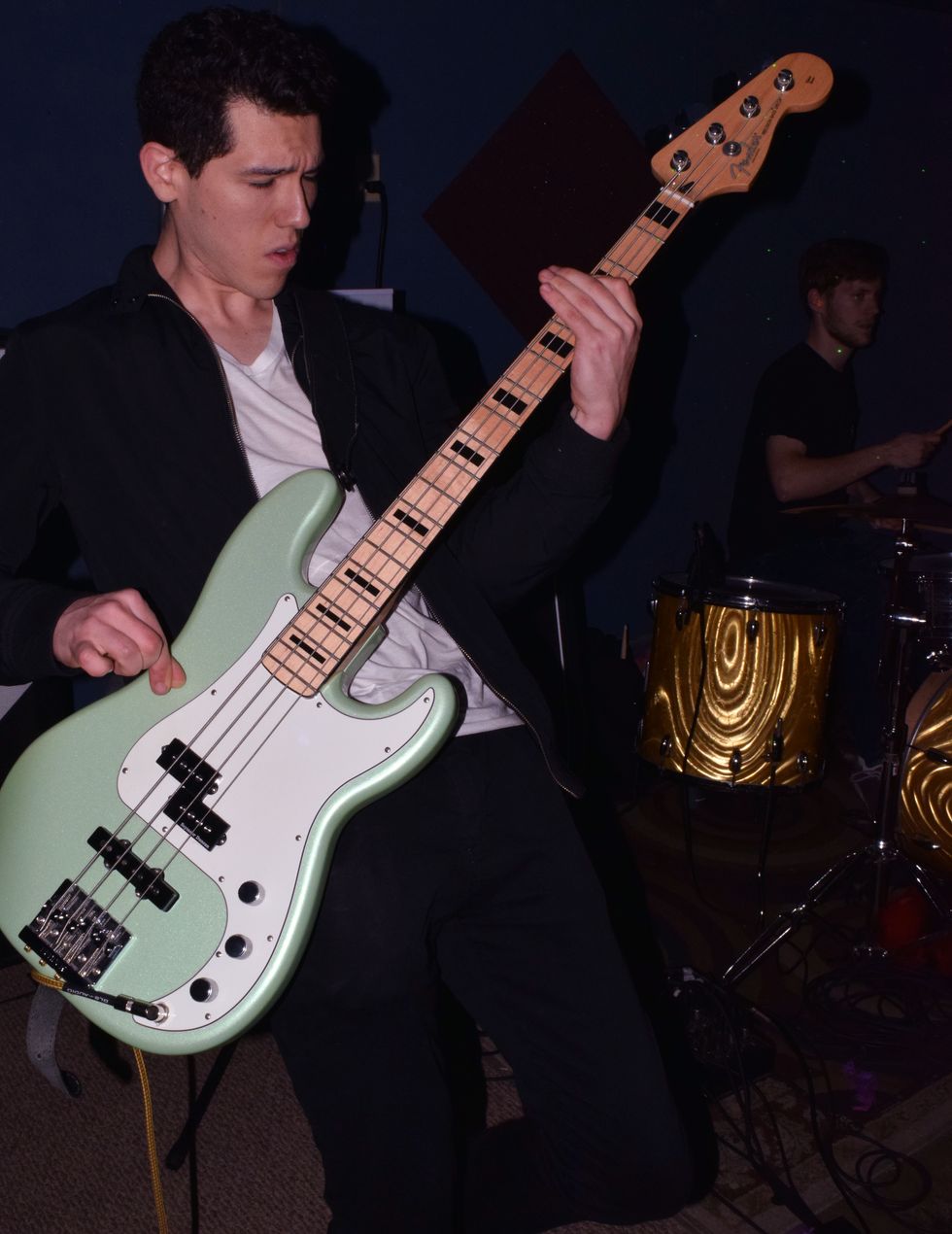 "Our live shows are my favorite. We always try to be as energetic as possible and we strive to be a fun band. We want people to come to our shows to dance so we make music that's easy to dance to. We love to perform and we're not a fan of laid-back shows."-Joey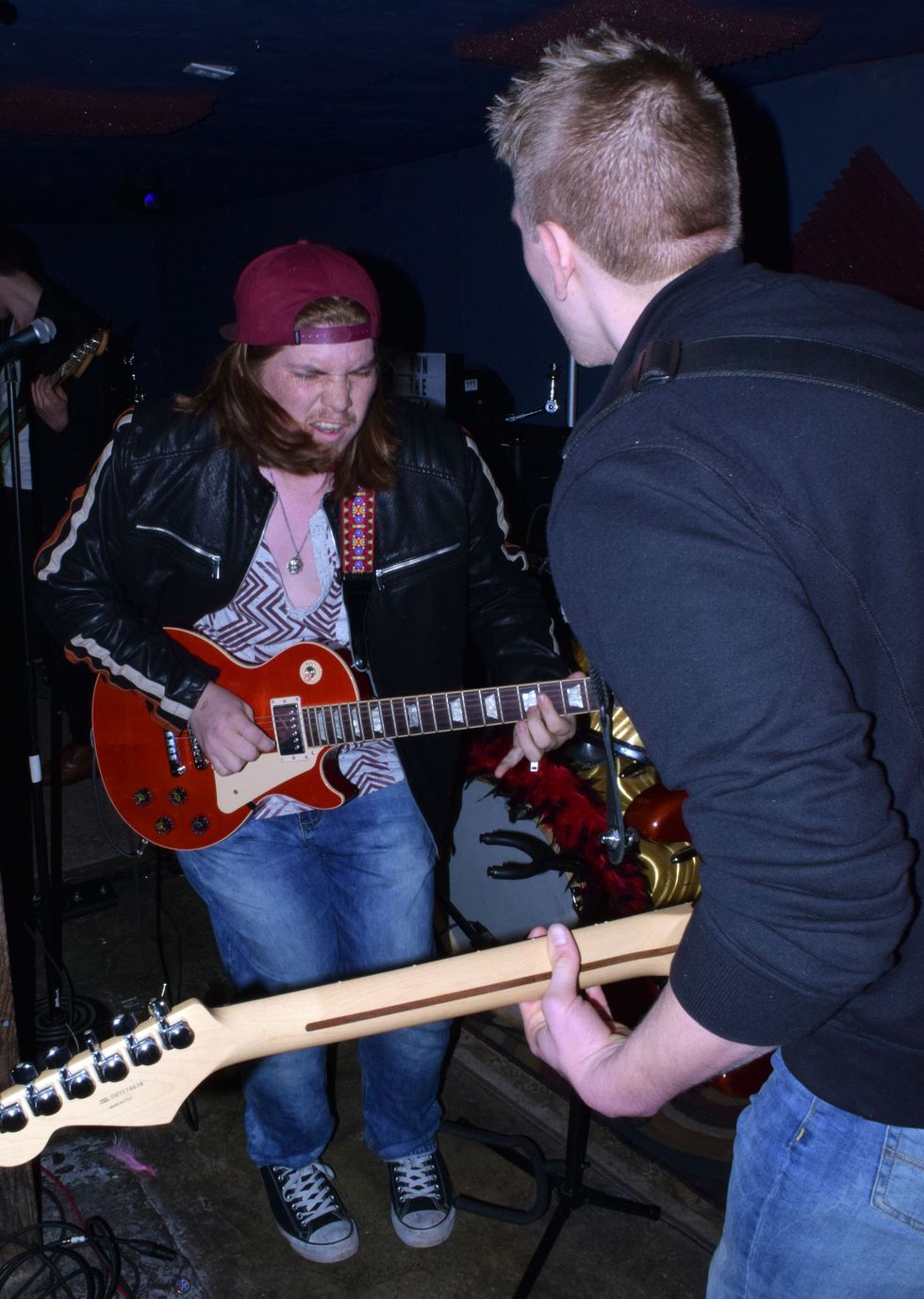 "We love driving down Monroe Avenue in Corvallis on Saturday night while singing jams like 'Party In The USA' or 'Sweet Caroline' at the top of our lungs."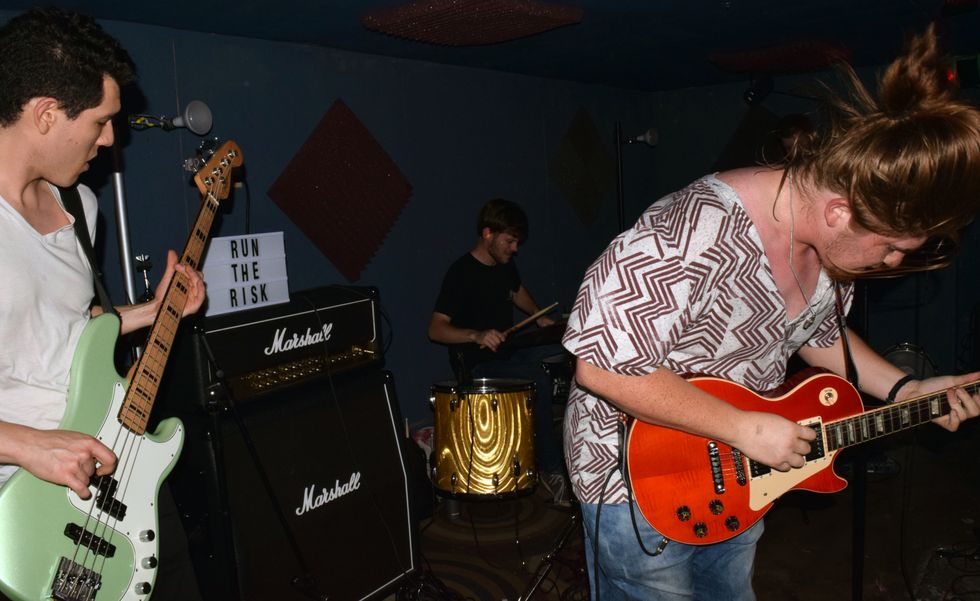 "Joey makes me happy."-Aidan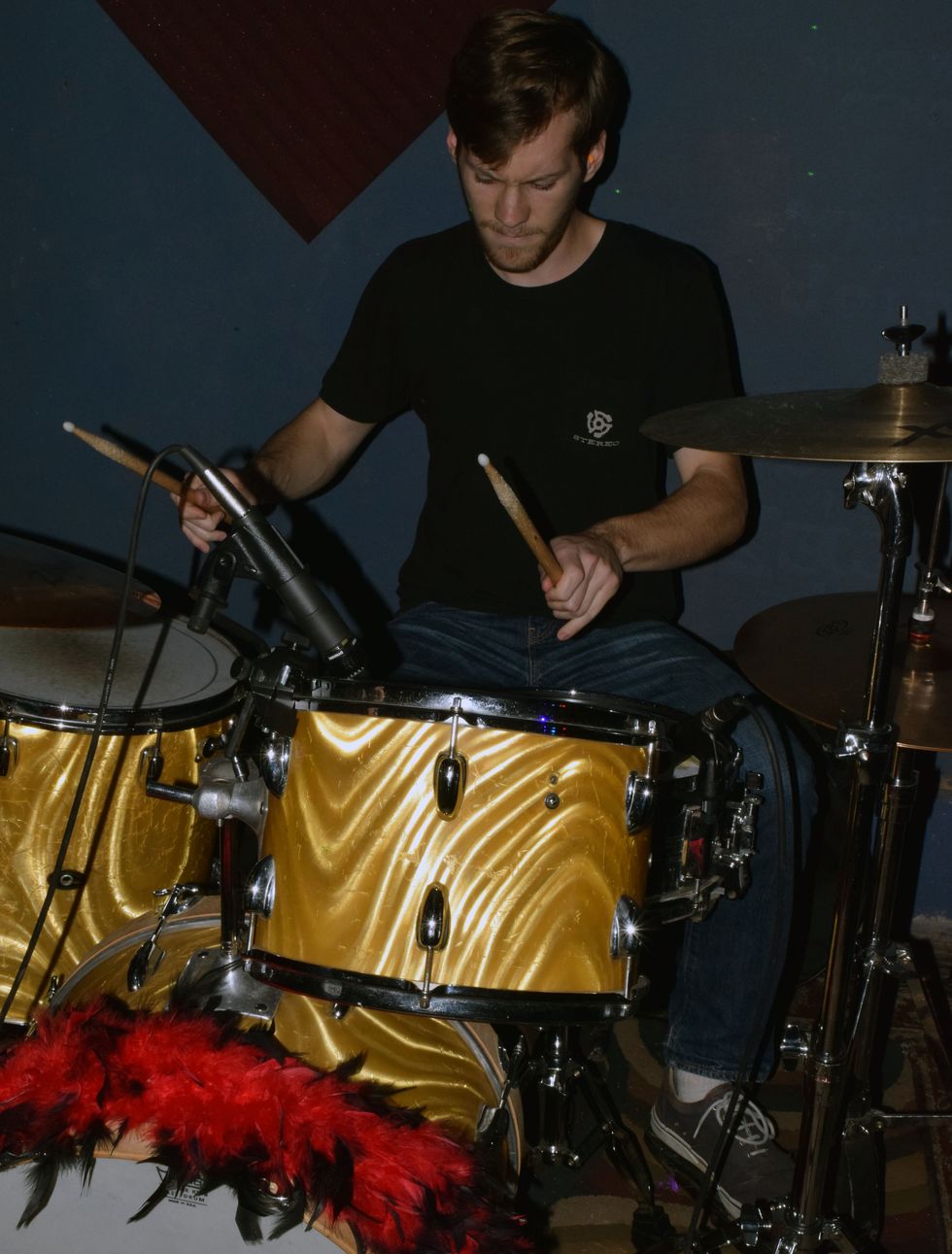 "Aidan and I had class together and one of our assignments was to compose music together. Obviously, Aidan decided to use me for my good looks and insane drumming abilities. So we started as a duo and before long, we asked Levi to join. Joey and I had bonded over our mutual love of bongos so it only made sense for him to eventually join the band."-Henry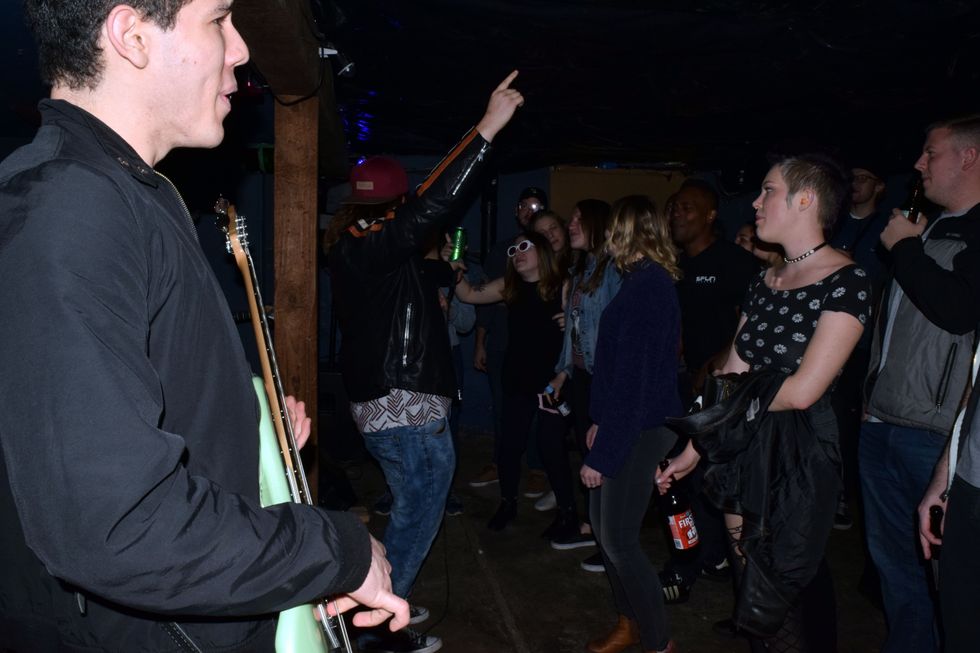 "Henry eventually asked me to be a part of the band which meant I had successfully weaseled my way into Run The Risk *laughs*"-Joey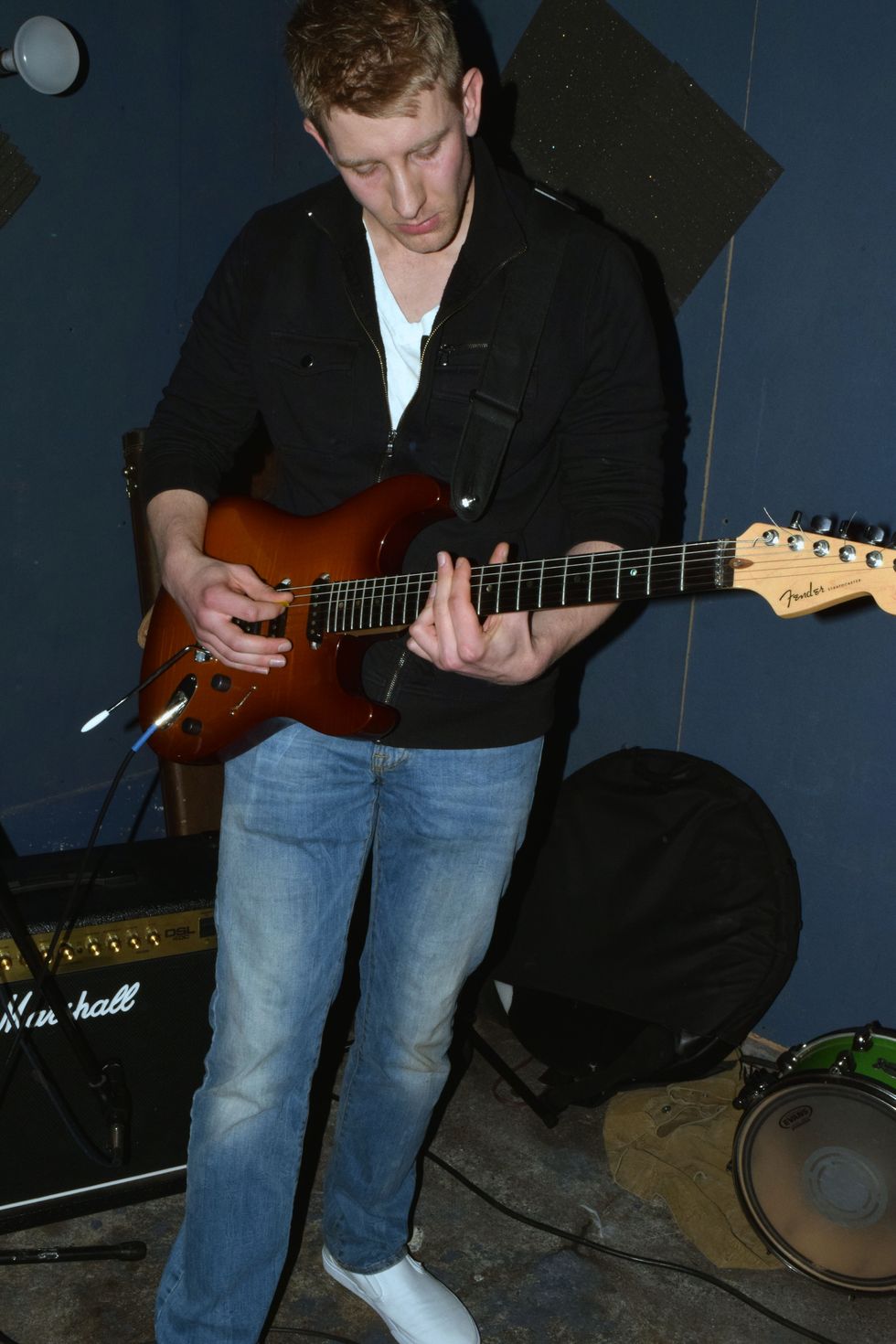 "We like playing together because it's fun *laughs* we're all good musicians which makes it a lot more fun. It's cool knowing that we always have each other."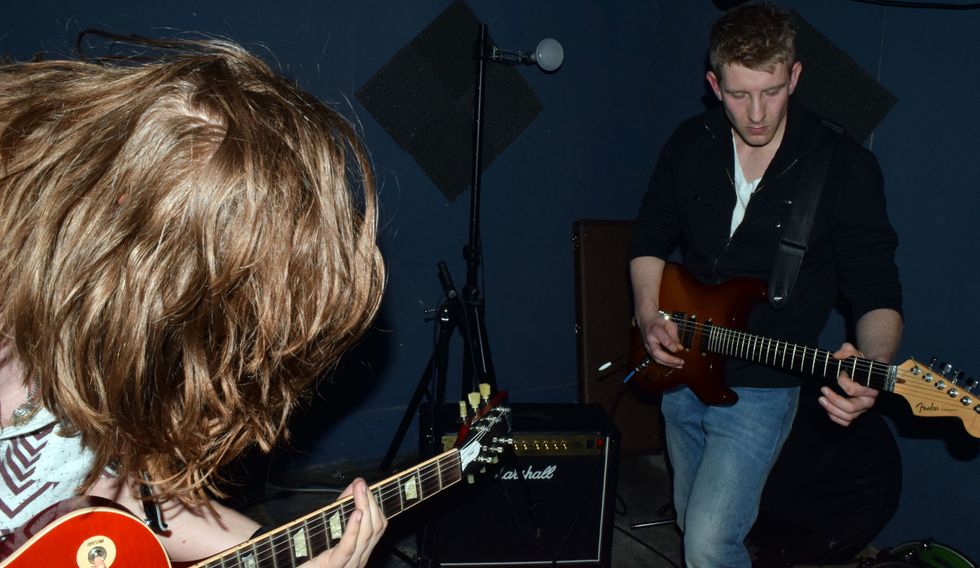 "*look of worry crosses his face* what if we're the worst band you've ever seen?"-Levi
(Side note: they had nothing to worry about)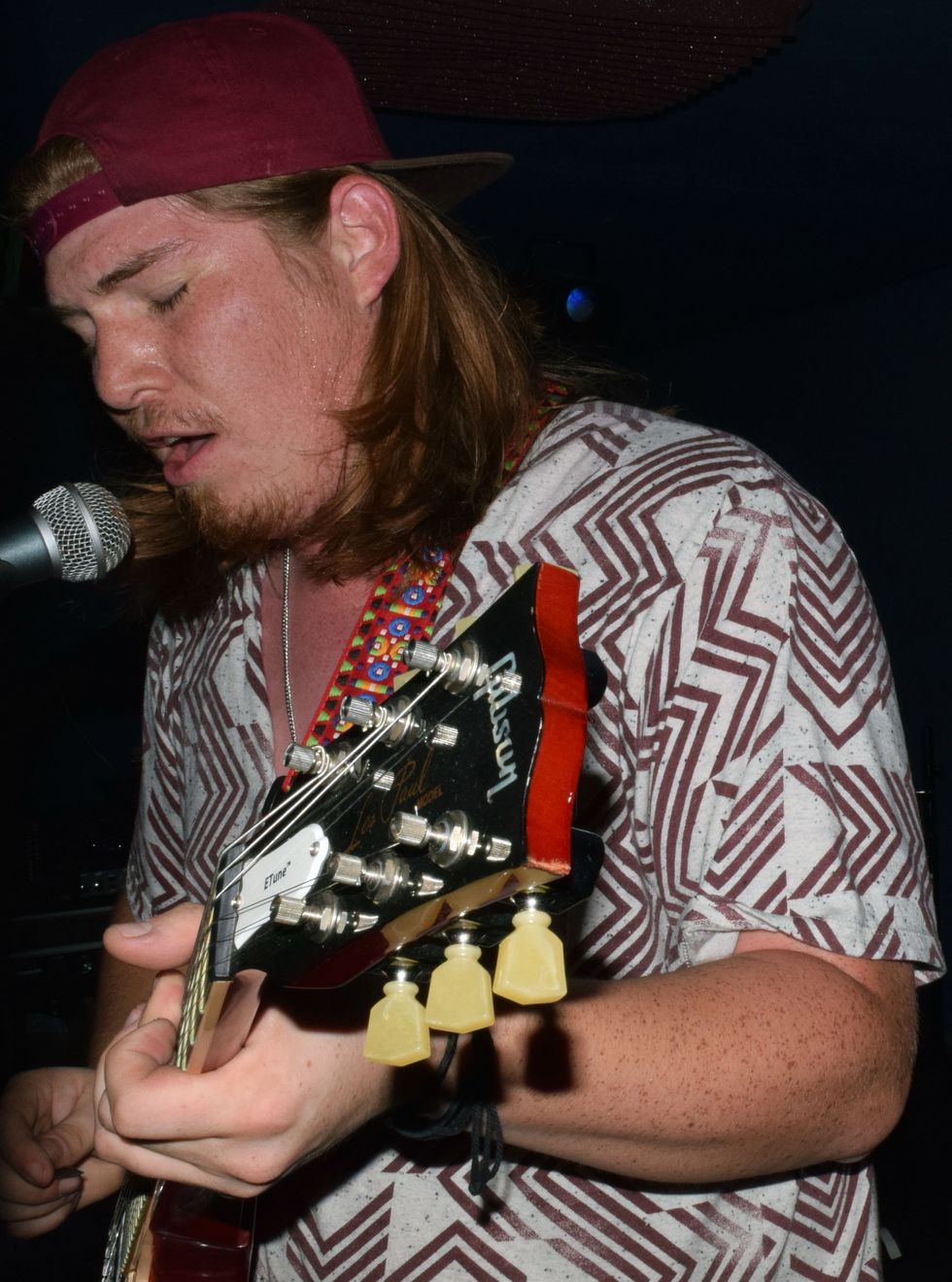 "One of the best parts about performing is being on stage with extremely engaged crowds. It makes it more awesome and everyone goes crazy and it makes us feel so many emotions and the adrenaline coursing through our veins."-Aidan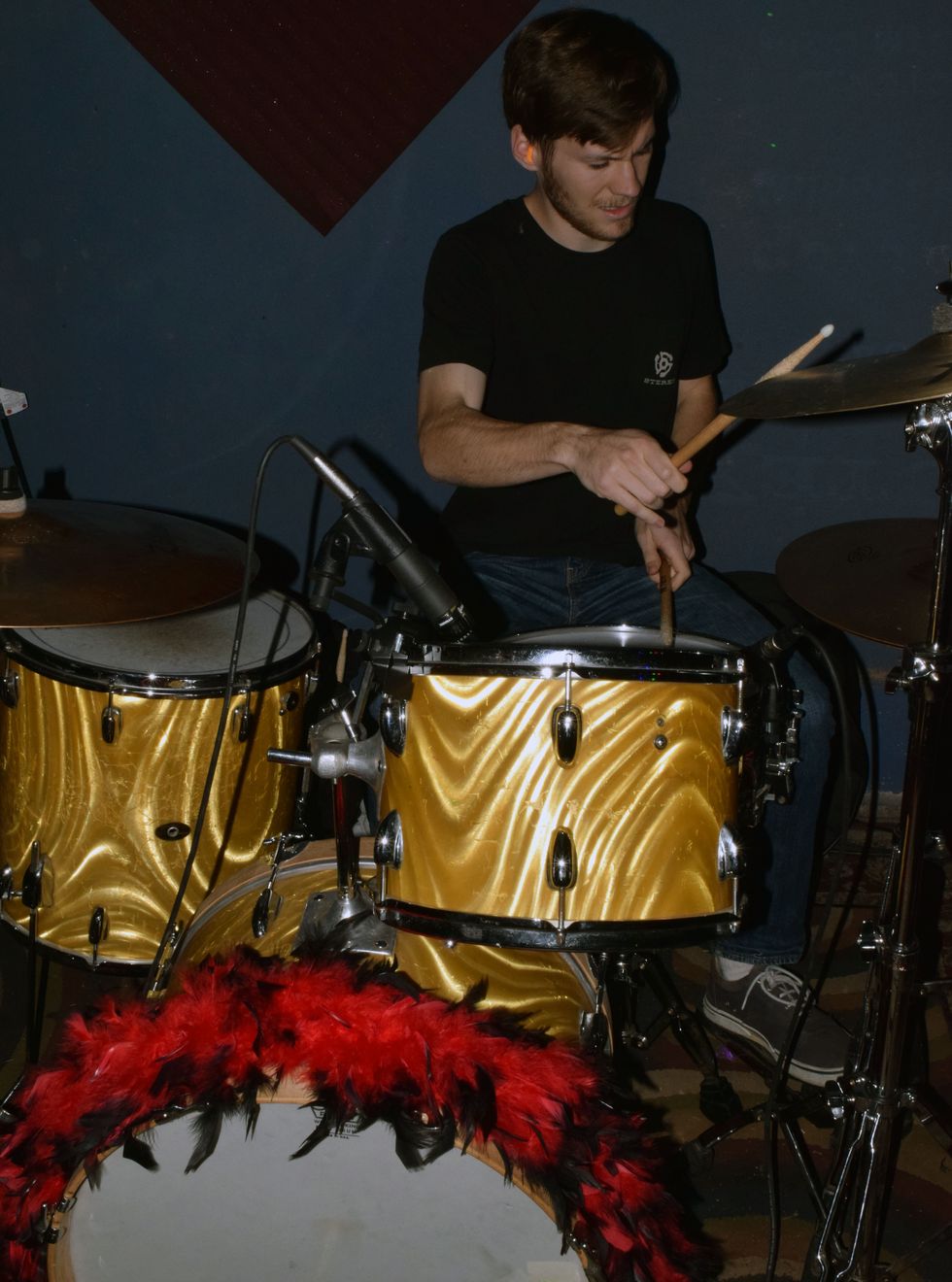 "Super smash bros makes me really happy. It's also great to perform in this band because we all actually like each other."-Henry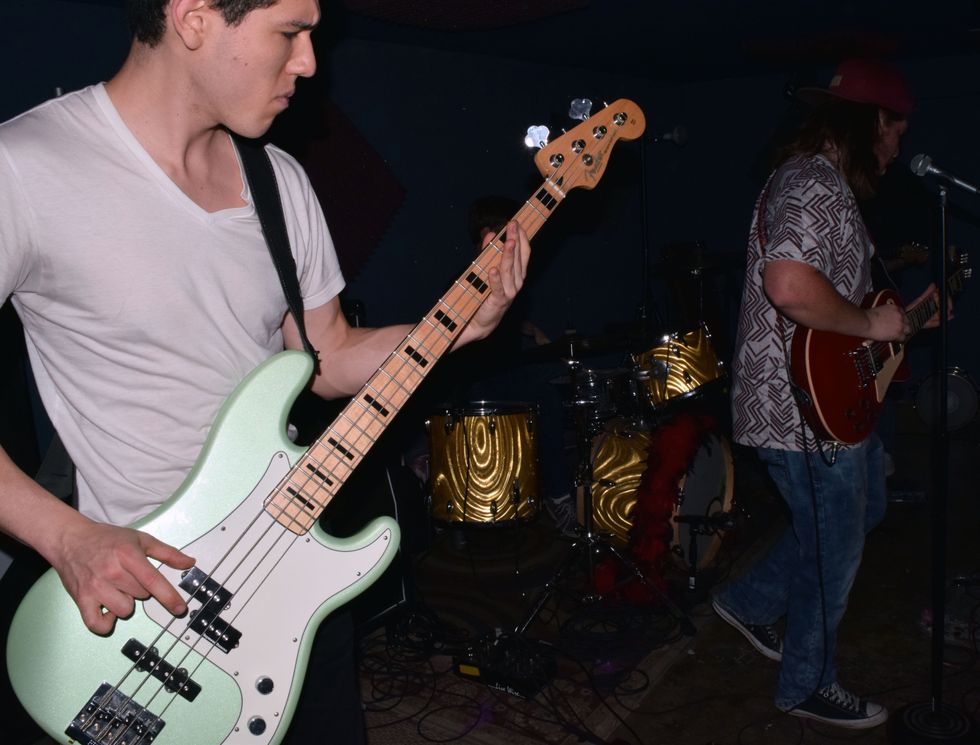 "Oreos dipped in gelato make me incredibly happy. I also love when the crowd is smiling and obviously enjoying our show."-Joey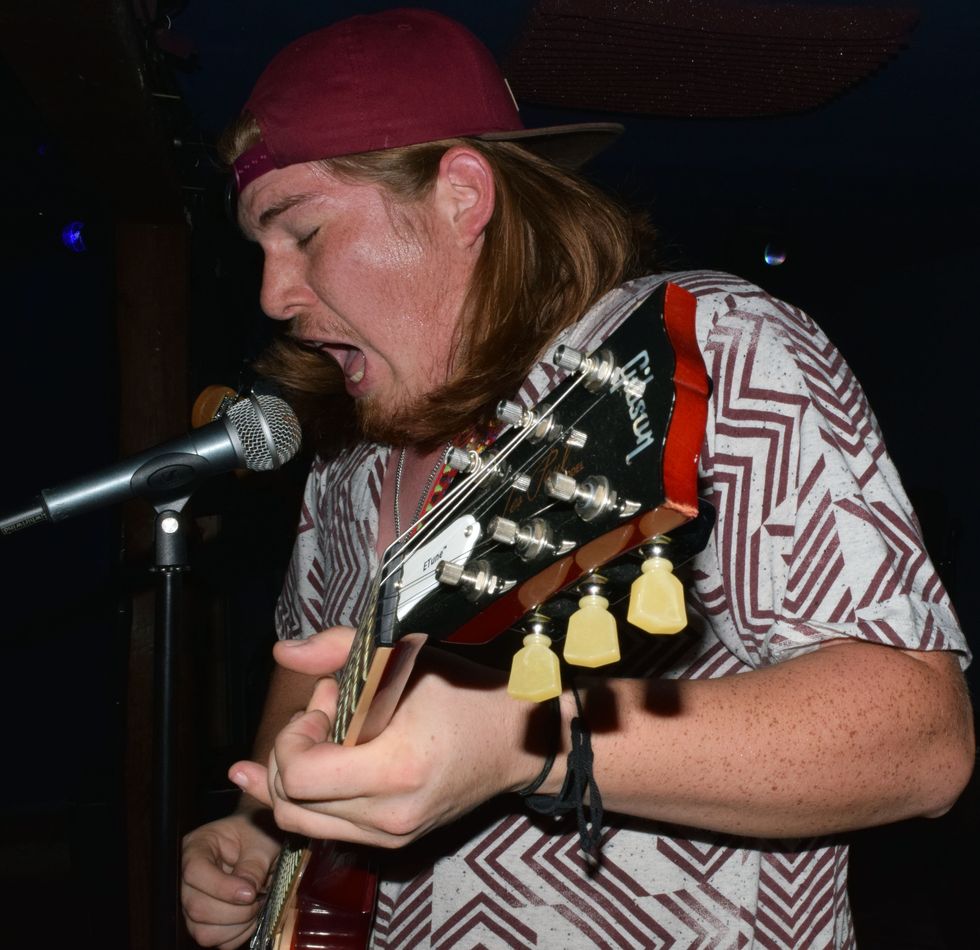 "At one of our last shows, I looked up and saw Aidan and Joey disappear into the crowd. Aidan put his guitar down and parted through the crowd and they swallowed them up. Aidan started putting the mike up to random audience members and had them sing. It was like we were all having this really great moment together and it's one of my favorite memories with the band."-Henry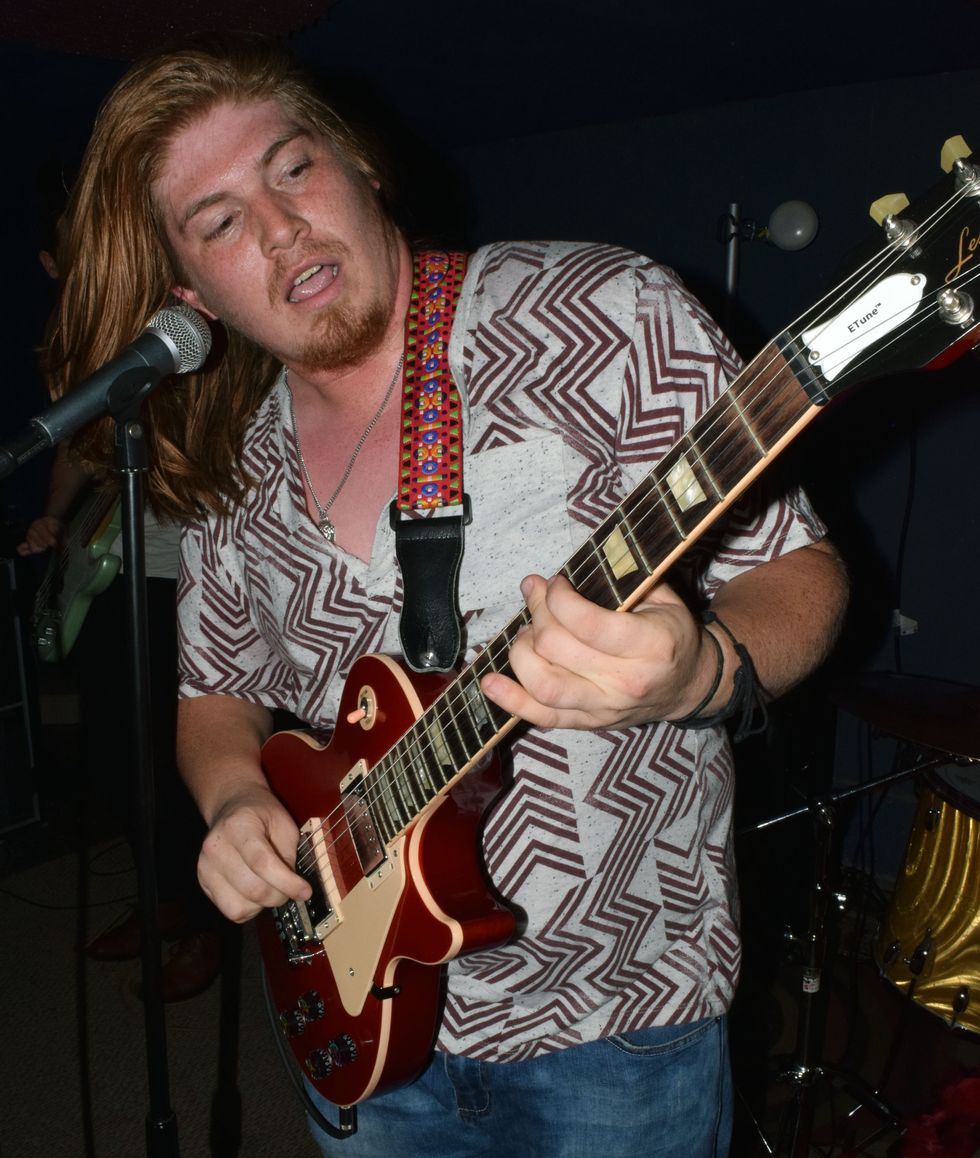 Of course being a band isn't all glamorous fun and games. They were really excited about this car dealership show in Albany, but then...nobody showed up. Surprisingly, musicians experience the same type of sh*t the rest of us do, even like basically getting stood up at their own show. They told me this was the only time this has happened to them and that shows have been a lot better for them ever since.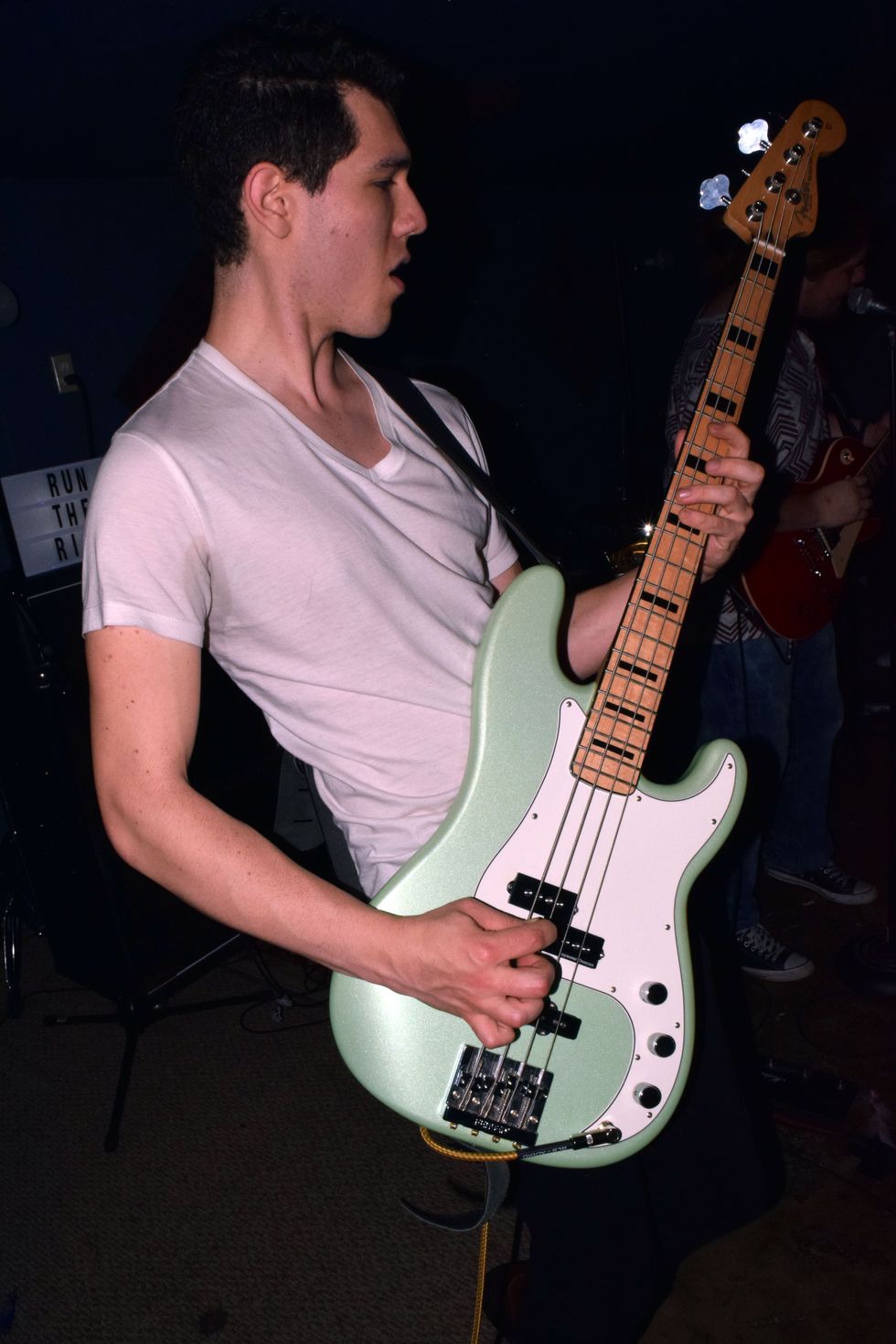 "Regardless of our future, we just want to continue getting better and better while interacting with crowd and inspiring them to feel varying emotions."-Aidan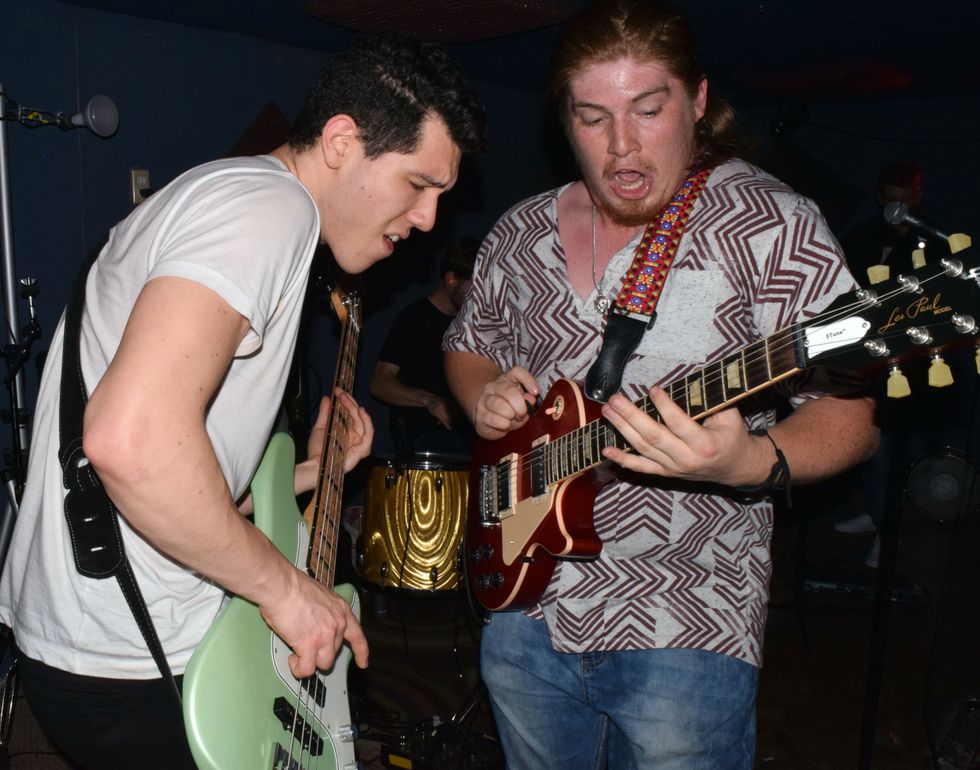 "So we'll just continue to run the risk as long as we can *everyone laughs* sorry I just had to make a pun out of our name."-Aidan