Romantic comedies are always a good idea and if you have a partner to watch them with, even better! So, whether it's a rainy day or the weather is acting up, watching said rom-coms is the activity you should absolutely look forward to when venturing outside just isn't in the cards.
To make this even more exciting, I give you *drumroll, please*... The Ultimate Couples' Rom-Com Bucket List. Click here to print yours!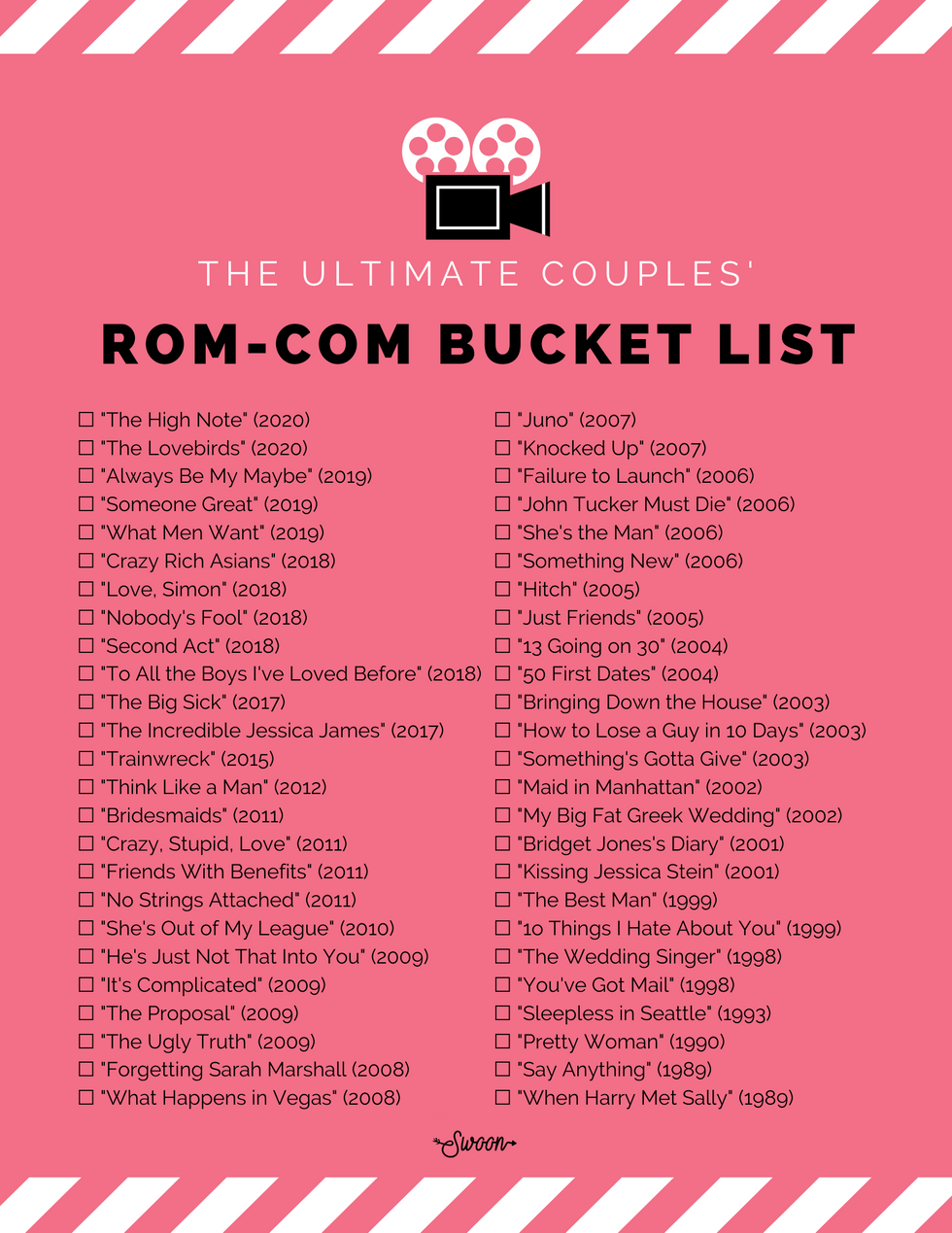 Now, scroll through the full list below to watch the trailers and find out where they're available to watch.
As an Amazon Affiliate partner, Odyssey may earn a portion of qualifying sales.

Follow Swoon on Instagram.