I have always been the kind of person who looks for bargain prices. If there is a way I can save money during a purchase, I'm doing it. With that being said, I also appreciate quality products. If a company is advertising good quality clothes for cheap, I'm automatically interested. This is what led me to discover Shein. Shein is an international company specializing in mainly women's clothing. On their website, you can find shirts as cheap as $4 and jewelry under $2. Are these prices too good to be true? I decided I would take my chances and find out.
Spring break is creeping up around the order and so I set out looking for some cute outfits that I could wear on vacation. The website was filled with amazing deals from left to right.
In total, I spent $62 on five items with free shipping. Here's what I bought:
Ok and this one is, "Literally Just A Bed Sheet"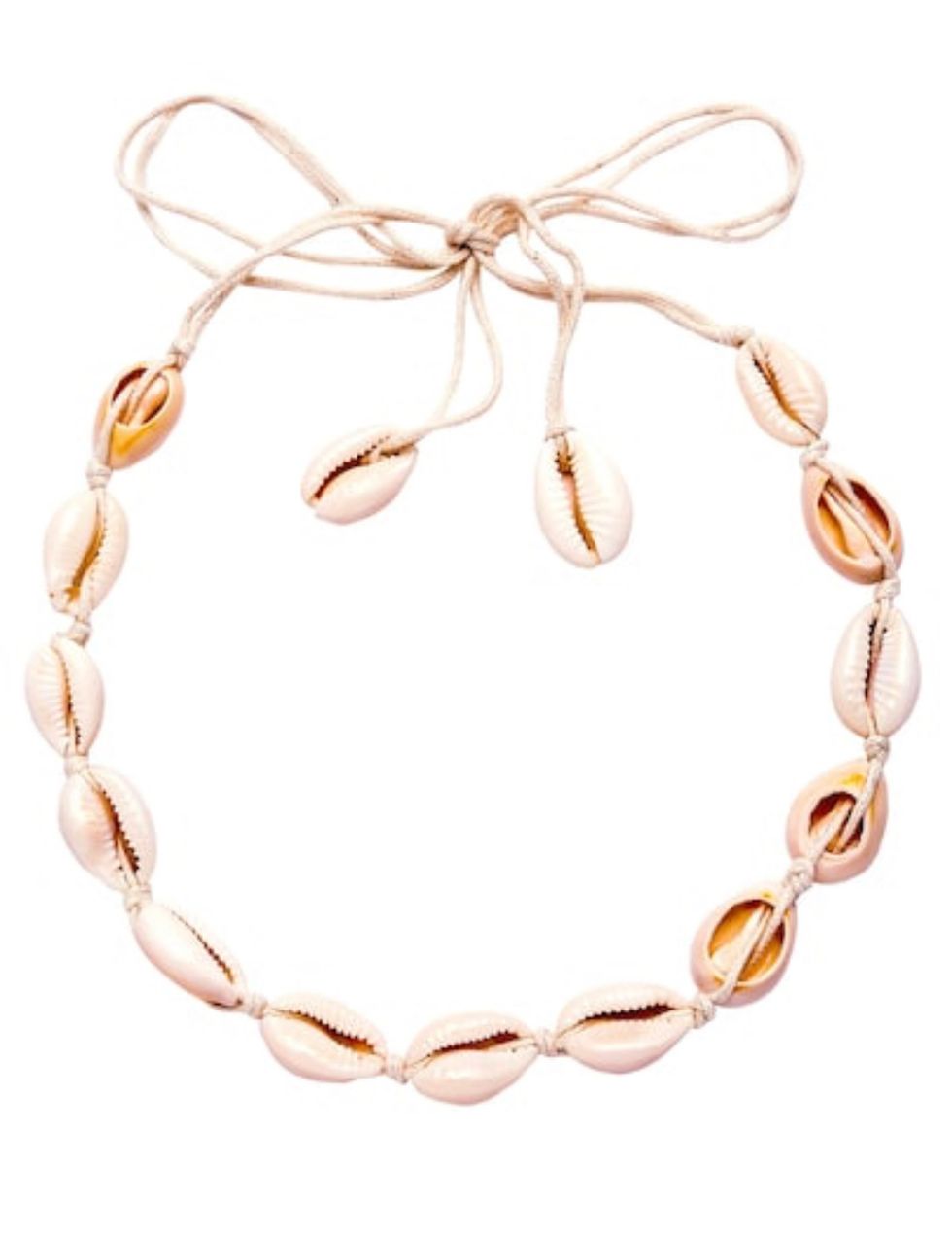 With these things in my cart, I went through with my order. I was optimistic - reviews looked good and despite the horror stories about Shein posted online, I was hopeful. It took 14 days for my package to get to my house and along the way, I had tried to find a customer service number or email with no luck. The clothes were said to be produced in a warehouse in Guangzhou, China and then traveled all the way to the United States.
Does Shein produce affordable, trendy clothing that isn't low quality? Let's find out.
This one I like to call, "Is she a sailor or is she a railroad conductor two piece."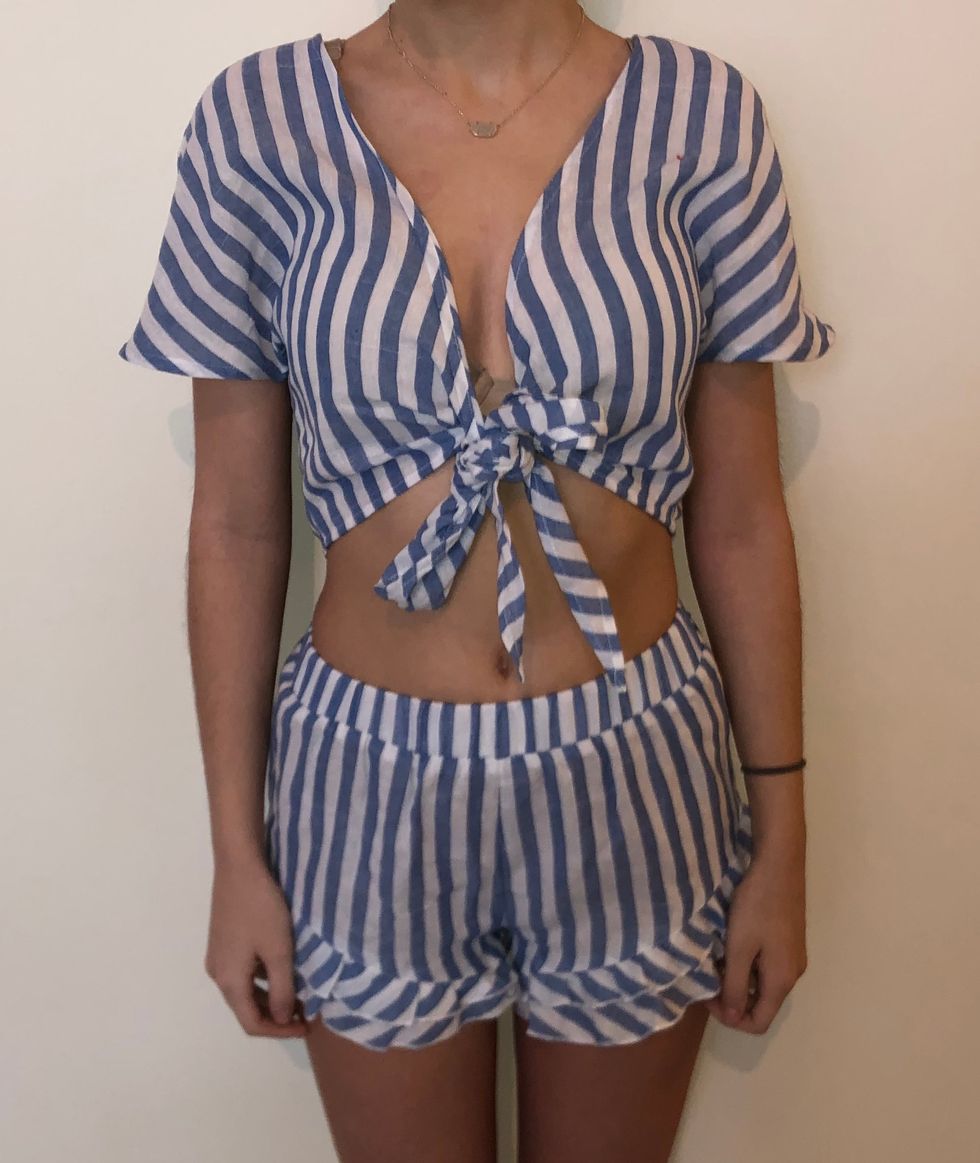 Back view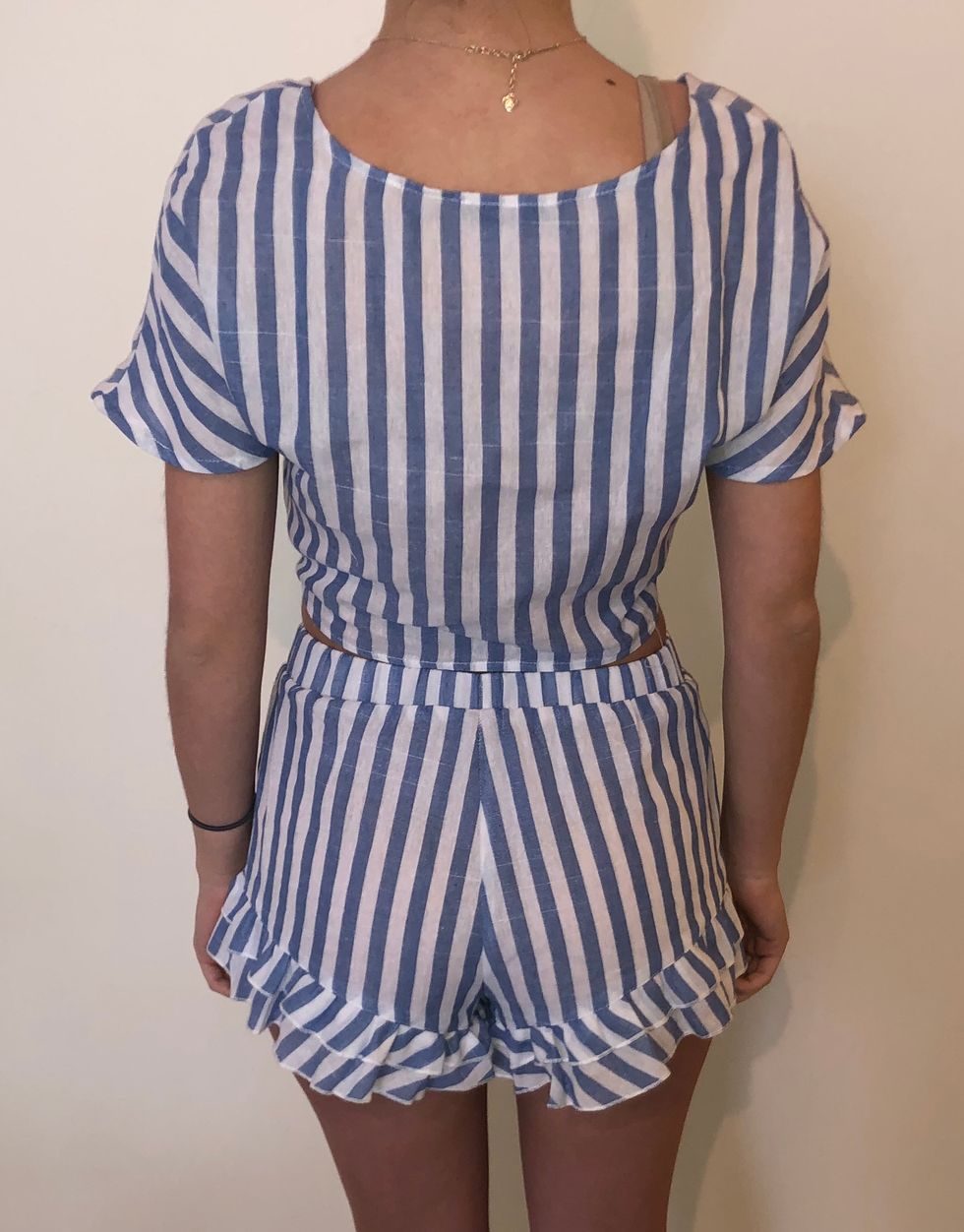 There was not a perfect, pretty bow already tied on the top so I had to make do with the subpar knot skills I learned in Girl Scouts. The top was a bit large and felt quite awkward on my shoulders, yet the bottoms were on the verge of being too small to fit into. The material was clearly very cheap and as a whole, I don't think it looks as good as it did in the photos from the website. I would rate this outfit a 6-7 out of 10 just because I think with better sizing and a prettier bow it could look a lot nicer.
Next up we have, "Patterns you've probably seen in your grandmother's house."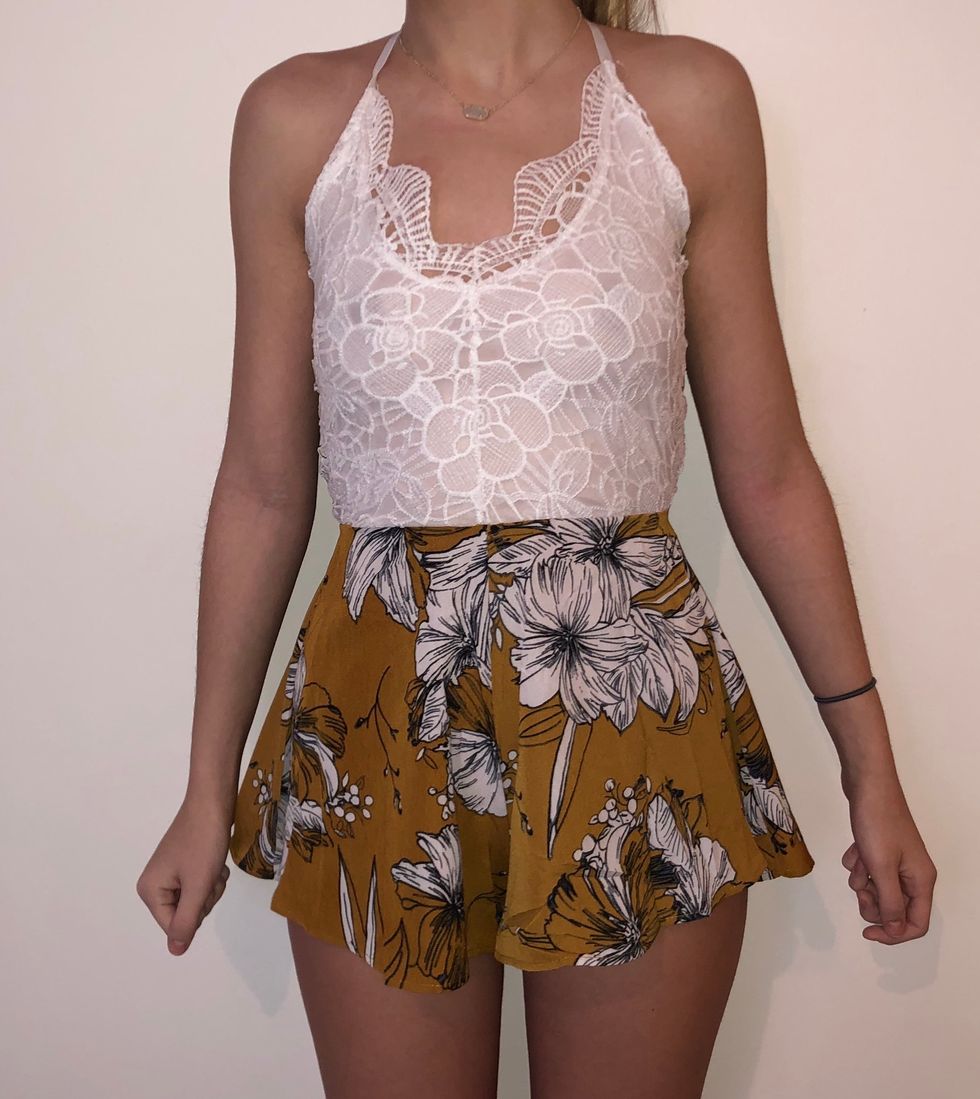 Honestly, I LOVE this romper. I know the doily lace and mustard yellow floral print does make it look like the interior of an old woman's living room, but I'm kinda living for it. It's pretty comfortable and certainly light because of the thin material. The straps are adjustable and pretty soft. For only $15 this one deserves a 9/10. The only thing missing is a better quality material.
Back view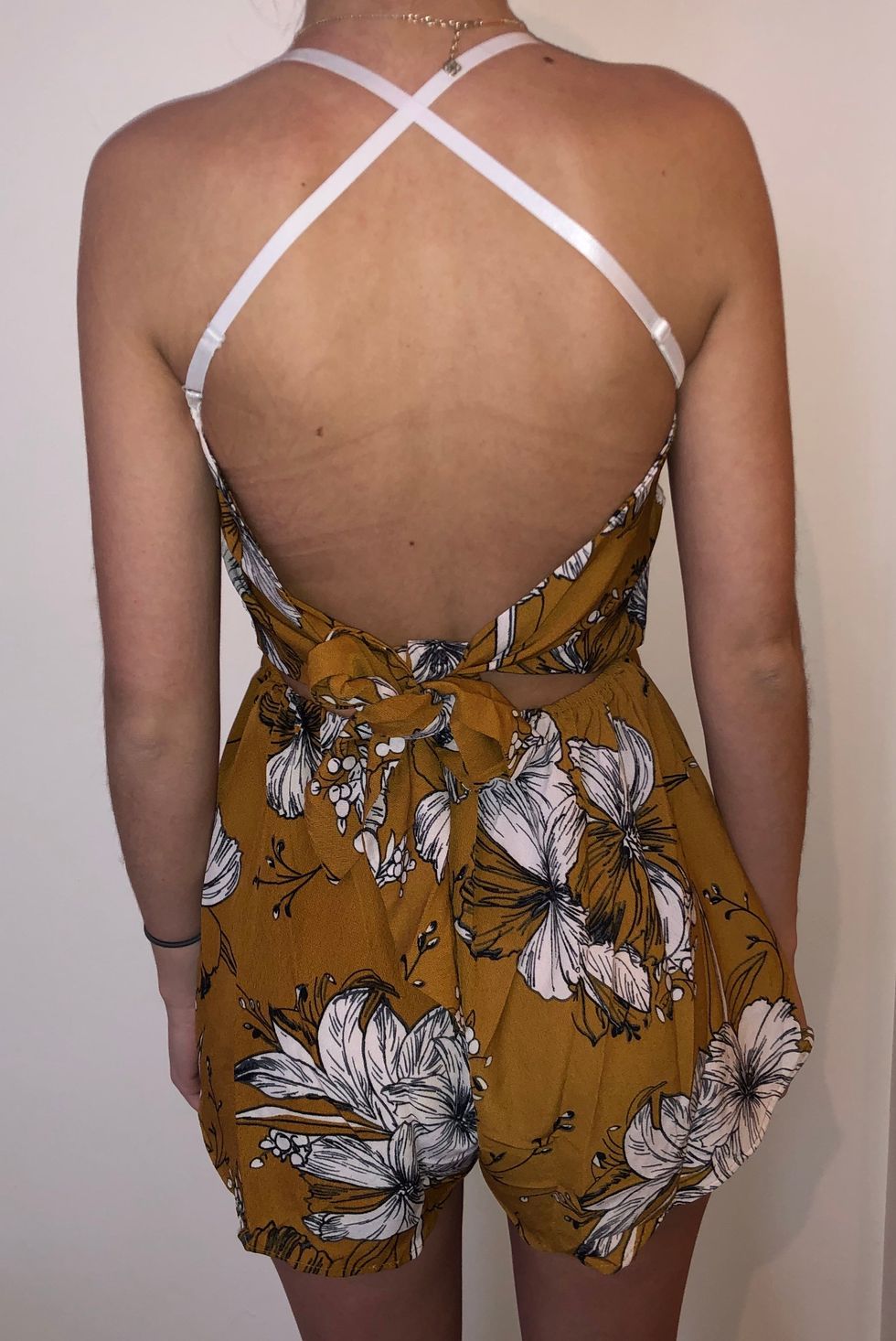 This one screams, "I'm a doily, also seen at your grandma's."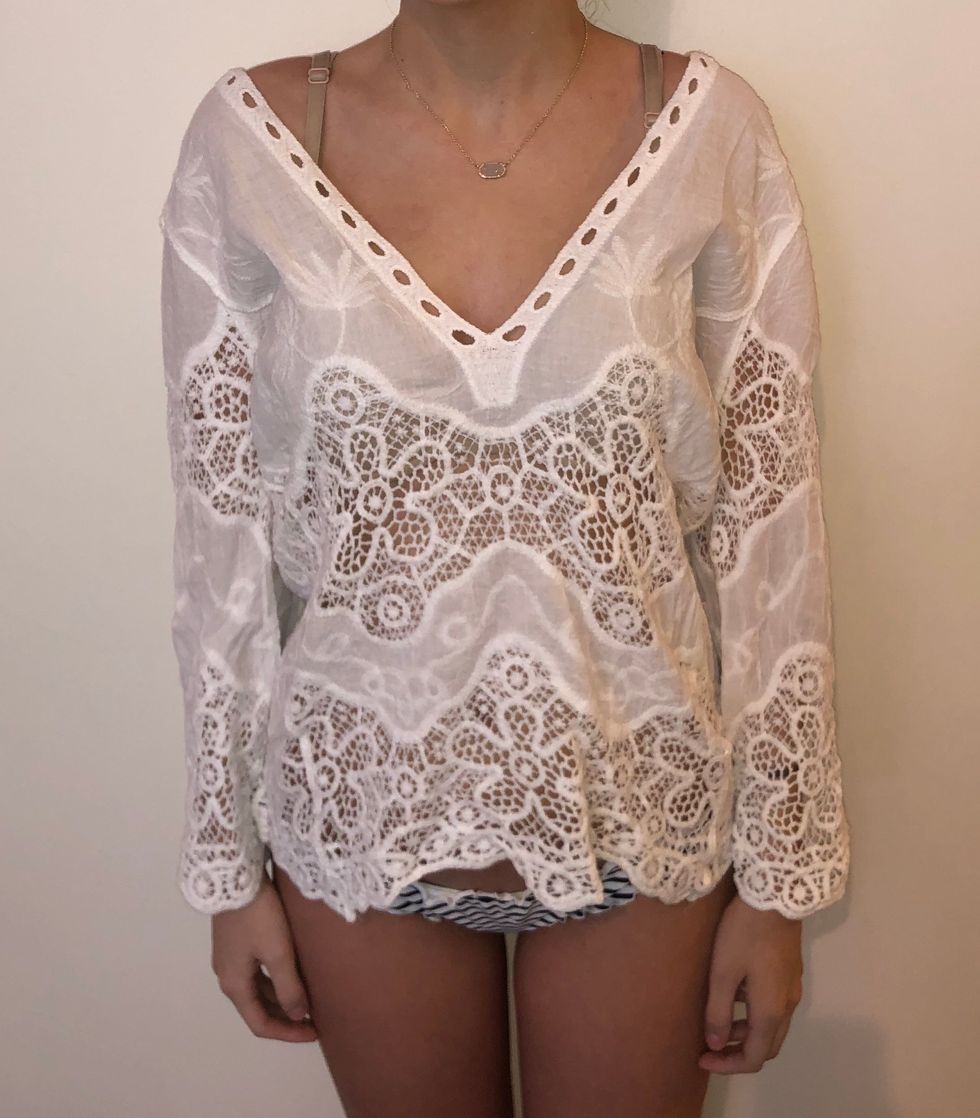 This one is intended to be a swim cover-up that is one size fits all and I really like it. It's a bit see-through and the material is a little rough/scratchy, but I think it will look super cute at the beach! This one gets a 9 out of 10 and I will definitely be wearing it this spring break.
Back view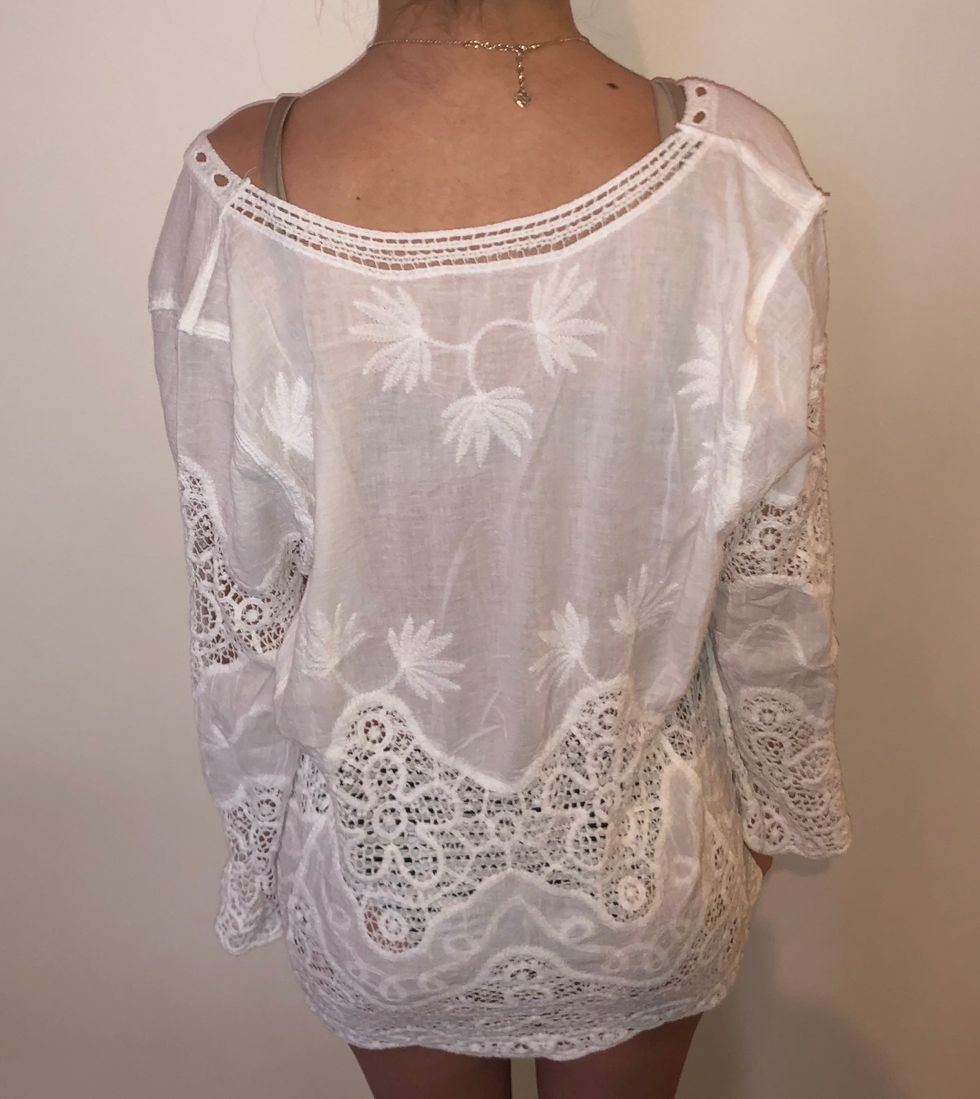 Ok and this one is, "Literally just a bed sheet."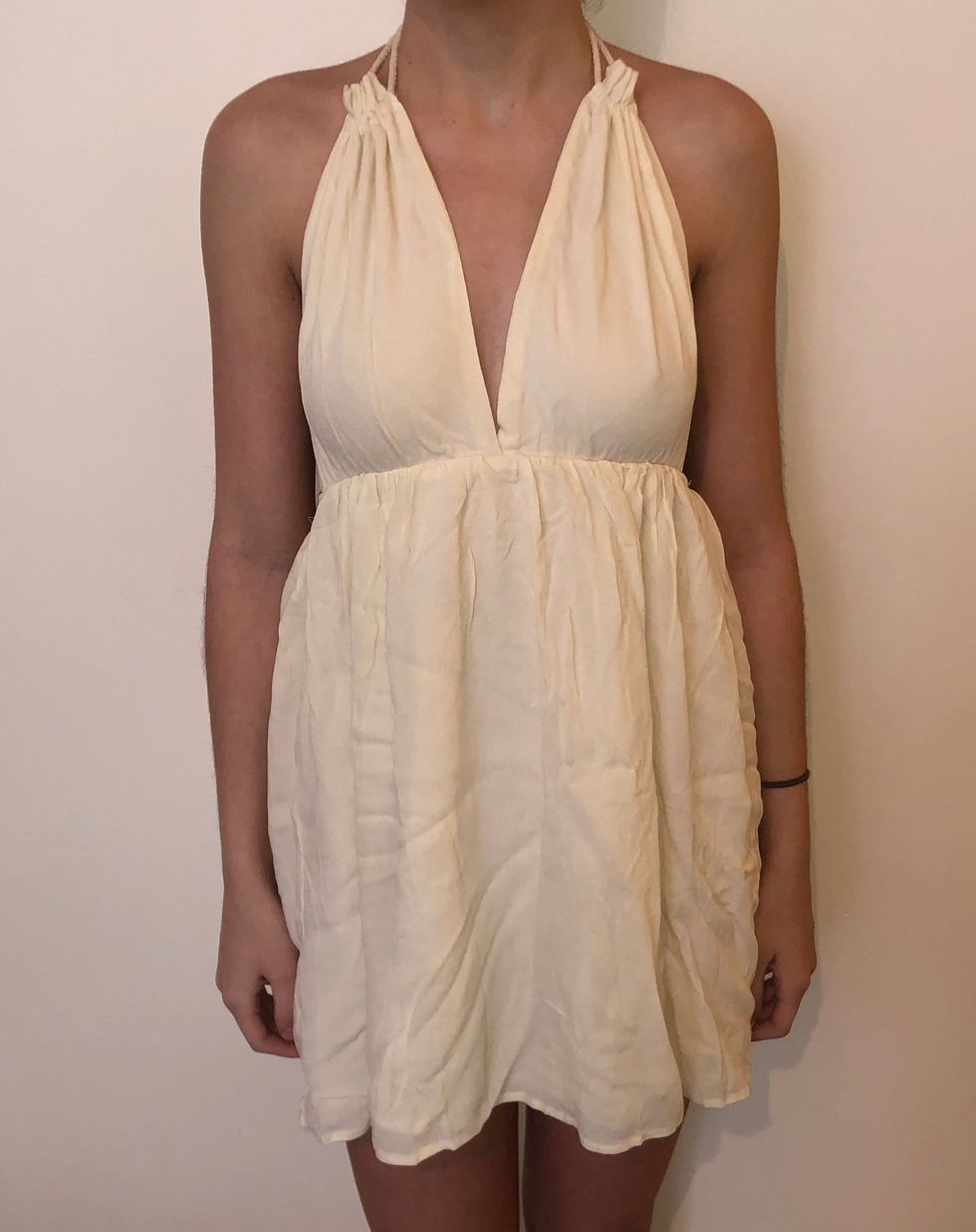 This one was my least favorite out of all of the items I purchased. The material was the worst and I just feel like it does not look flattering on me at all. Plus, it's held up by a literal rope which hurts and looks pretty sloppy. I really wished it looked more like the picture because I thought it could be a cute beach dress. I give this a 1/10 because it vaguely looks like what I ordered.
 Back view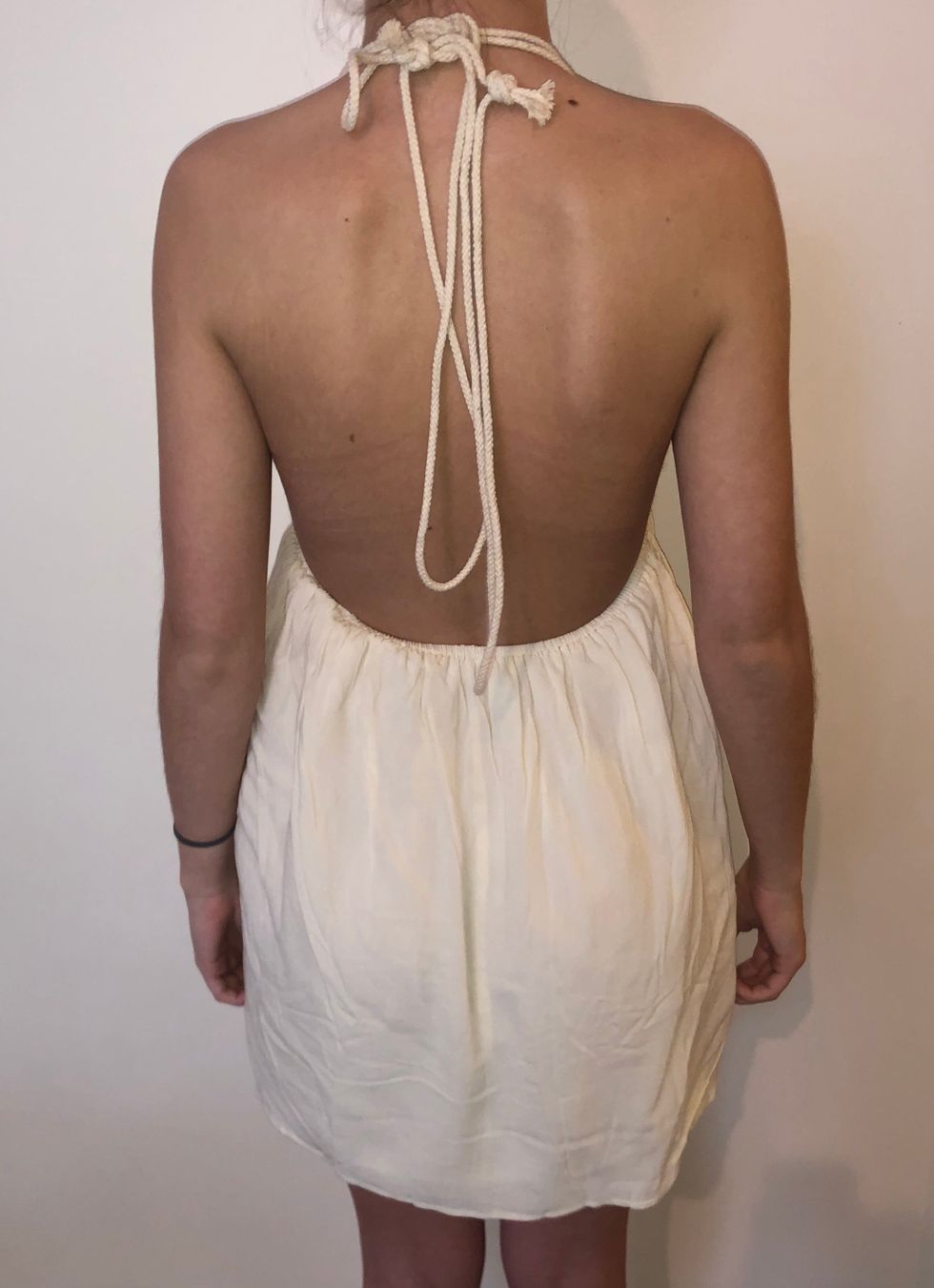 Finally we have, "Shell yeah this necklace rocks!"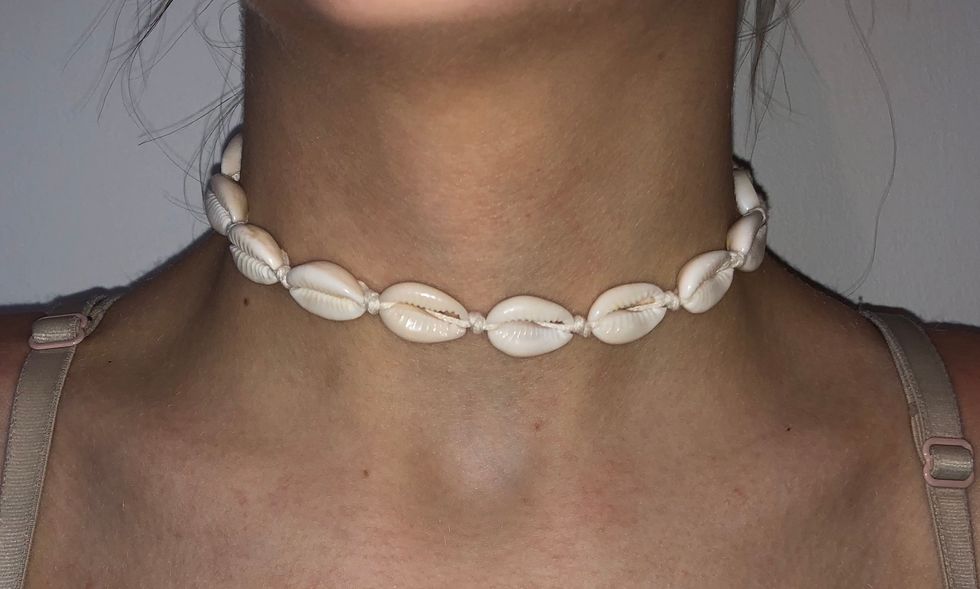 I love this necklace. It's basically just shells tied around a rope-like string, but I think it is really simple and cute. I can totally see myself relaxing on the beach wearing this with the cover-up shown earlier over a swimsuit. This one totally deserves a 10/10!
So is Shein too good to be true? Sometimes. I think it's really hit or miss with these products. Some I really love and some just don't work for me. With that being said, I'm impressed the items were so cheap and 14 days for overseas shipping isn't the worst thing in the world. If you want cheap clothes that will look really cute on (most of the time) and also have a lot of time to wait for them, Shein is the store for you.