Cast:
SALTER: Frank Murdocco ('18)
B1, B2, Michael Black: Digby Baker-Porazinski ('21)
Creative Ensemble: "Cissy" Ge, Daniel Martinez, Jessica DiPaola, Brian Bernhard, Heath Canfield, Yiru
Director: Steve Marsh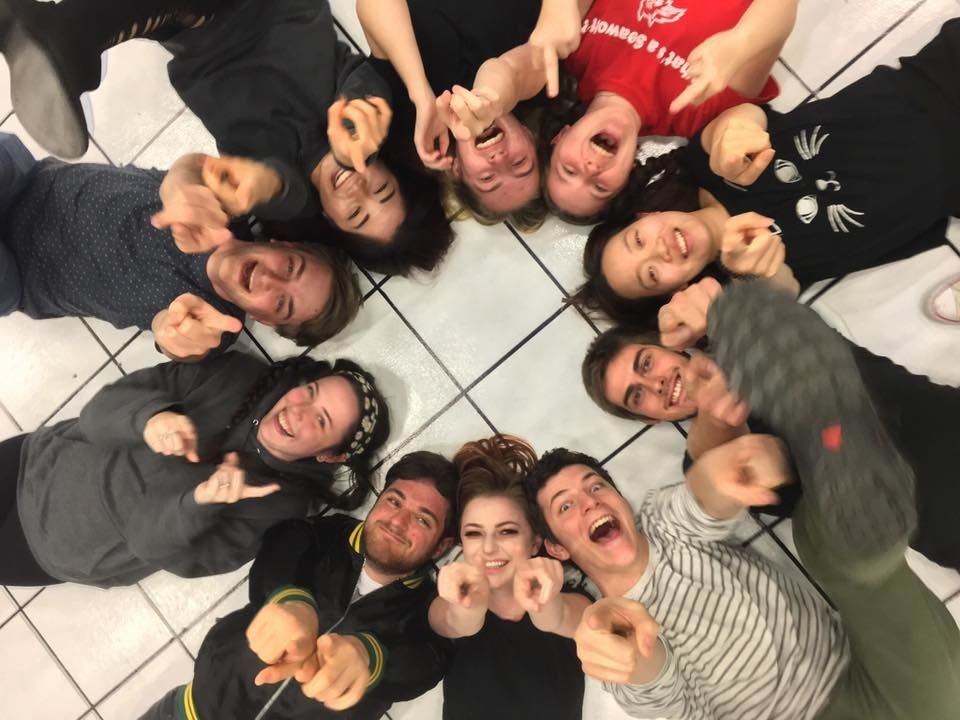 Director Steve Marsh took full advantage of the lack of stage setting and direction and sets the scene in what seems to be a New York City apartment owned by Salter. A majority of the show is director's choice and the creative ensemble is widely used throughout the play.
The play begins with a prologue scene that includes a news broadcast of a scientist explaining the difference between in vitro fertilization and cloning and the implications they come with, followed by scientists in lab coats cloning the first sheep (a huge achievement in science). Scene 1 doesn't start until 20 minutes into the show, which I thought was a very intriguing approach to such a short play.
Porazinski's approach to both B1, B2, and Michael Black was absolutely brilliant. He understood the role very, very well and deserved a standing ovation.
Murdocco himself also had a really fantastic performance as well (senior, makes sense). Seeing Salter in real life gives "A Number" a much more meaningful perspective. Although B1 and B2 are twins, Porazinski lets us know that they are actually quite different people. They wear different clothes, sound differently, and have different intentions.
Marsh decides to make B1 and club-goer and heroin addict, a transition that is shown before scene 2, while B2 is an academic who fears for his life. All the holes seen in the script are covered by transitions from one scene to the other, using various types of R&B and pop music. Salter also treats both differently. Salter lets B2 know that there is nothing to worry about, while Salter, in his soliloquy with B1, actually violently chokes him and throws B1 across the stage.
The most confusing yet interesting scene is when Salter actually retreats to the forest, away from the city, to meet Michael Black (another director's choice.) Also, Michael Black is dressed exactly like Salter and drinking the same cup of Starbucks, an unbelievable and thoughtful idea of imagery. Michael Black is actually quite humorous and Porazinski does a great job making Michael Black the perfect outsider to this quite incredible plot. The mirrors during the transition, however, confused me greatly, as I never got the concept of Autumn leaves and the fall season intertwined with the mirrors.
Salter is seen looking the every single one of them and each actor of the creative approaches Salter very differently. Some mirror actors approach him scared, some approach him in a very aggressive manner, others approach him quite normally. Salter himself also has a different approach to each mirror. He would look at his reflection in each and everyone of them, as well as interact with the individuals holding the mirrors, which I found very interesting.
I thoroughly enjoyed the performance and a job well done by the actors!!