Internet Australian model Essena O'Neill hit the ground, or rather the worldwide web, running on Monday when she revealed her personal hatred towards social media and why she was quitting. The 19-year old posted her her final YouTube video explaining that her reason for quitting social media was due to what it made of her, and it went viral.
Many looked to O'Neill for thinspiration, squad goals, life goals, hair goals—all of the goals, really. But O'Neill opened up about how even though she had everything (fame, over half a million followers, and a contract with leading world modeling agency, IMG models), she felt like she had nothing and she lived for attention, rather than herself.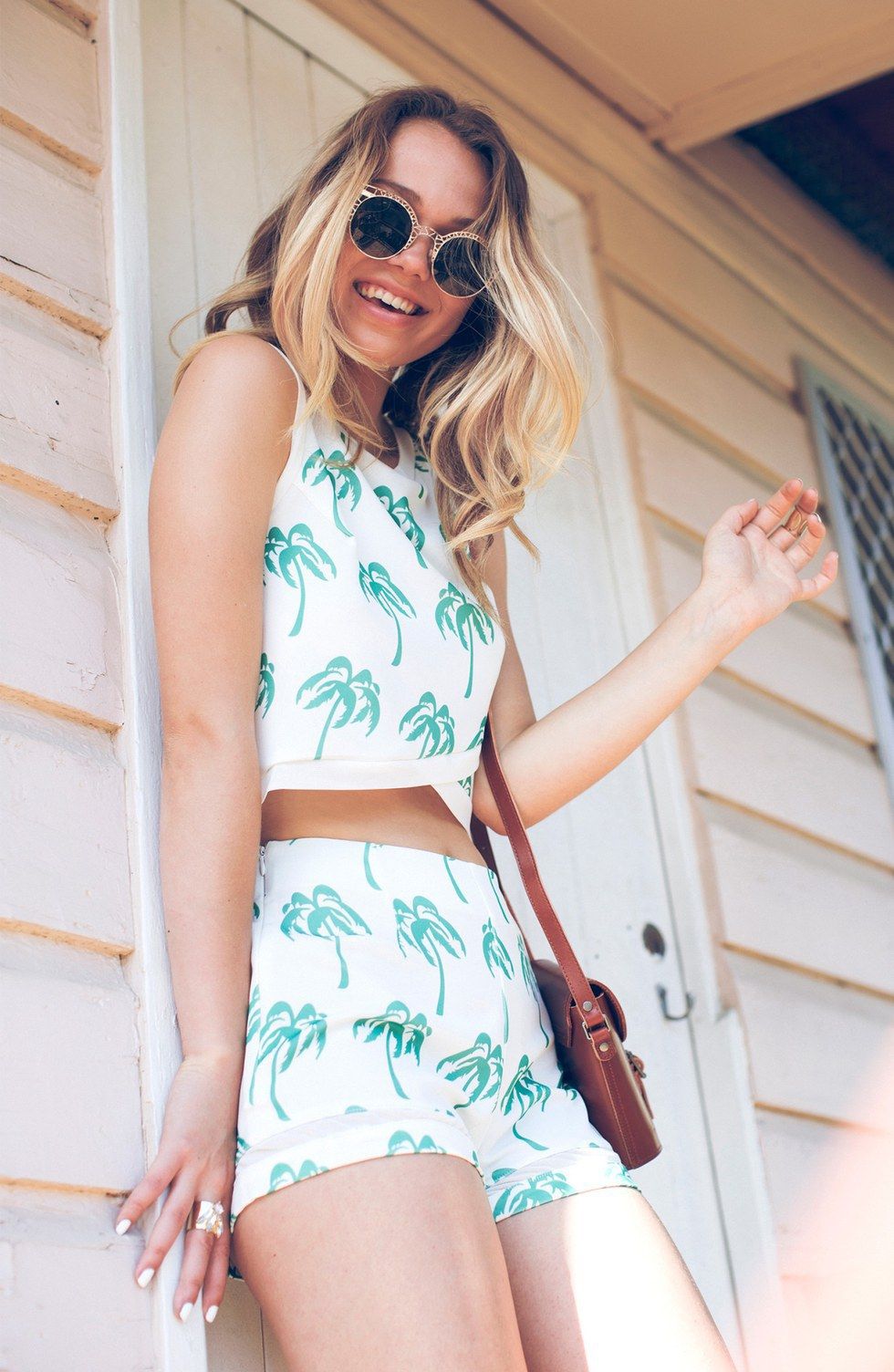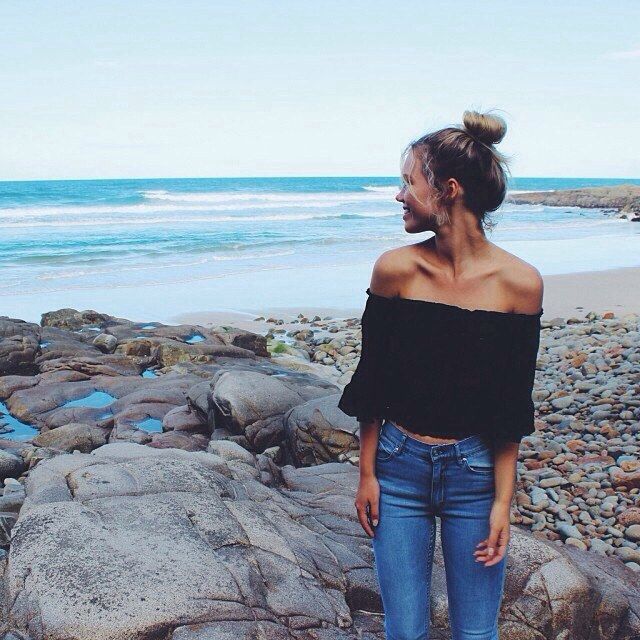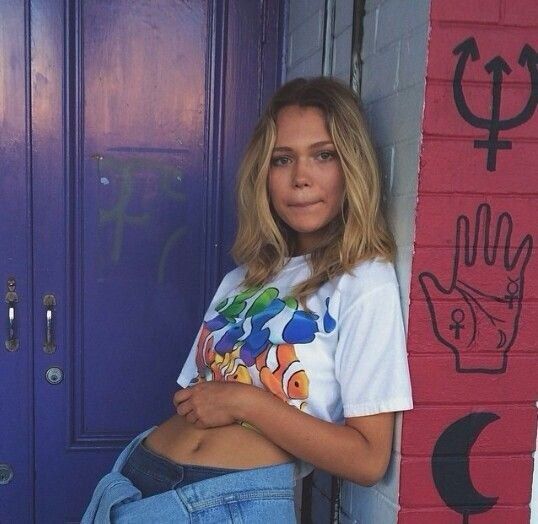 Responses flooded in. Some say O'Neill is doing the right thing by showing the truth behind what power social media has and the pressures it puts on people while even her friends say this is a publicity stunt and hoax. Others claim it's a drastic cry after a bad breakup, and that O'Neill is a plastic mold like every other social media star. So what do I think? I'm a little torn between all views.
O'Neill has been a growing model on Instagram, Tumblr, YouTube, and many other media platforms since she was twelve. She even said that her reason for quitting social media was for her twelve-year-old self.
At twelve, I personally had thought I was fat for years. I had a full mouth of braces and glasses, and I too thought I would never be a pretty girl. So I fully understand this desire to be "Australia's" (or in my case America's), Next Top Model-beautiful. She wanted attention and to be desired as almost every twelve-year-old does. By middle school, 40-70 percent of girls are dissatisfied with two or more parts of their body, and body satisfaction hits rock bottom between the ages of 12 and 15, and O'Neill was no different.
I understand this. Taking photos for hours to feel beautiful is not uncommon, and to judge her for this, saying she is shallow and self-centered is completely absurd. Who are we to judge? We are a part of a society who spends hours doing the same thing for our senior high school or prom photos.
However, we can shed a little light on how O'Neill used her power and what messages she chose to display.

O'Neill posted photos of herself that would claim how she lost weight, how she got rid of her acne (which she now claims she just covered most of the time with large amounts of makeup), and other promotional products she was paid to show. Being paid for product promotion isn't the problem; acting as though these photos are candid, not edited, and making others feel horrible about themselves is. Maybe that's why she felt so depressed because it was all a lie.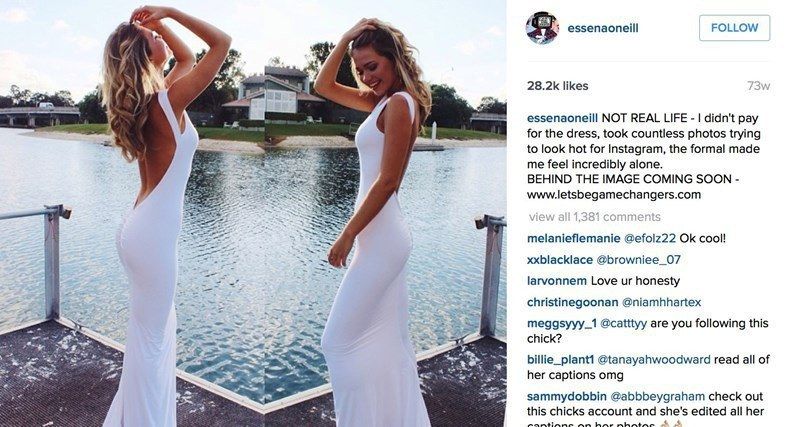 Much of our photos and lives are edited nowadays. From teeth whitening, filters, thinning, airbrush to calorie restriction, a million acne products, and plastic surgery. I myself have indulged in, and still do, these social critiquing methods for social media and my everyday life. Aerie and other companies have tried to combat the issue with unedited models in their ads, but the issue remains constant.
Yet O'Neill made money off of the lies she told, and this affected many women's perception of their own features. Is this a crime? No. But falsifying reality and adding to impossibly high standards of beauty that we put on ourselves, celebrities, and men and women put on each other should be.
By being honest and claiming she still struggles with acne or her weight would have been more genuine than what she posted originally. She brings that to her followers' attentions now, but who knows how many lives were affected in the process?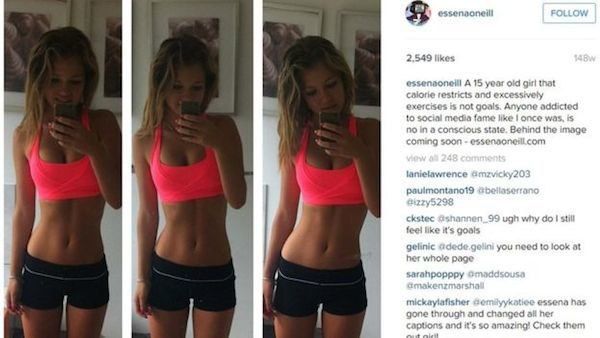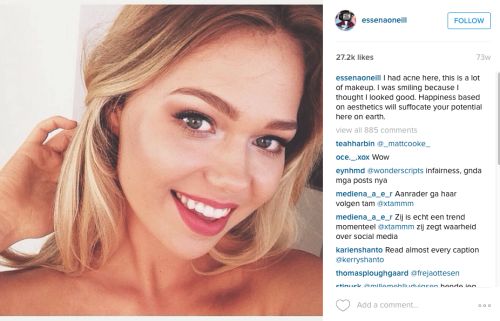 As far as her breakup goes, I am in no place to criticize and neither are you. I can stand here (or type here if we speak literally), and say that no girl's decisions should be made based on any man and I wish that were true all of the time. So, if this breakup spurred O'Neill to tell the truth and maybe change one woman's perception of herself that lowered due to O'Neill's photos, then it was successful.
O'Neill now runs a website dedicated to changing social media and has a section of the website to accept money for doing just that.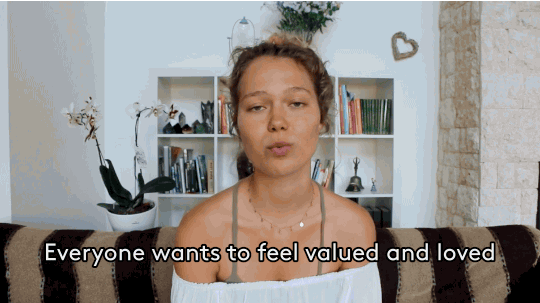 Ultimately, you decide if O'Neill's quitting of social media is a publicity stunt or genuine care for the growing issues that surround social media beauty standards. In my opinion, it's a little bit of both. Even if her efforts were not genuine and superficial, at least O'Neill put it out there and conversations are being started.
We are not defined by our phones, social media outlets, photos, or society's "perfection goals," but rather who we are. Our life goals, the people who surround us, our passions and our contributions to change the world are what beauty really is. Being happy comes within ourselves, not from other people's validation.
Social media is not a problem, but not loving yourself without it is. Maybe now the whole world may finally see that we are beautiful because we are 110 percent completely us.
Thanks, O'Neill.