Reputation is not Taylor Swift's greatest album of all time.
It lacks the sequel to All Too Well that Swifties anticipated (we're still waiting on that 10 minute version). There is a grand total of one slow song, and the album is dominated by catchy, mainstream-pop songs, with much simpler and sexier lyrics than we are used to in Swift's music canon.
That does not, however, undercut how much fun this album is. It allows you to celebrate love- both making it and falling into it- without the devastation of heartbreak to follow. As Taylor puts it in "King Of My Heart," the album's most techno song, "is this the end of all the endings?" in reference to her finding The One in her boyfriend, British actor Joe Alwyn.
Finally, Taylor is happy, and it definitely comes across on Reputation.
1. Ready For It?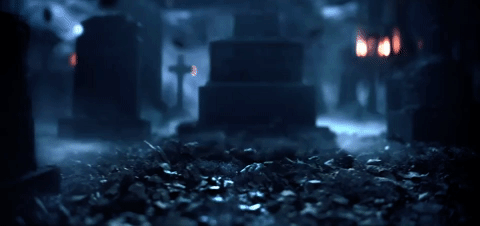 "Ready For It" was the single we definitely were not ready for. Following up "Look What You Made Me Do," this song cemented that the dark and scary Taylor wasn't just a song-specific phase. And I was definitely NOT expecting that nude bodysuit in the music video. Taylor established herself as undeniably sexy on Reputation, and I'm not complaining.
Best lyric: "Every love I've known in comparison is a failure."
Farewell, ex-boyfriends!
2. End Game - featuring Ed Sheeran and Future.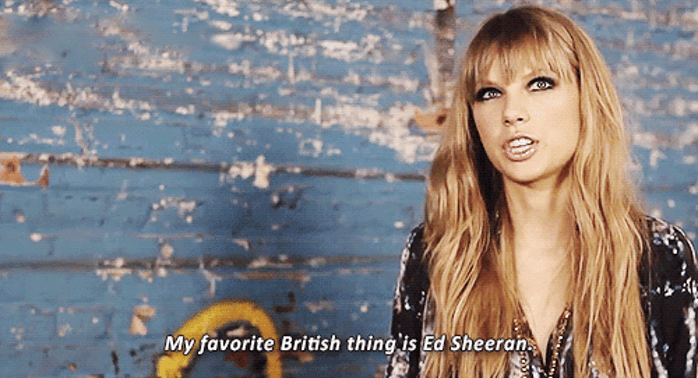 Was the Future feature necessary? No. But when I heard Ed and Taylor were teaming up on a track for Reputation, I expected a sequel to "Everything Has Changed," circa 2012, AKA a beautiful duet. I was severely disappointed, and at first listen, not very impressed with the rap-inspired anthem. But the more I listen to it, the more I like it. And I can't stop listening to it.
Best lyric: "Reputation precedes me, they told you I'm crazy, I swear I don't love the drama, it loves me!"
3. I Did Something Bad.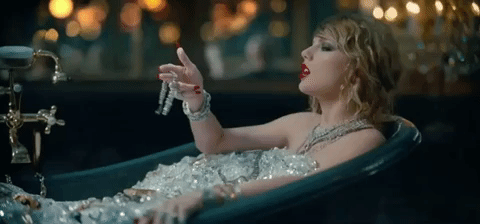 The banger of the album, no debate.
Best lyric: "I never trust a playboy, but they love me. So I fly 'em all around the world and I let them think they saved me."
Ha! Trick's on you, boys. Taylor is actually the one in control here.
4. Don't Blame Me.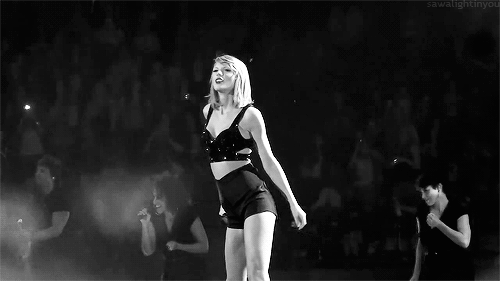 This is by far my favorite song on the album. It's catchy and stays sexy even with the gospel-inspired chorus.
Best lyric: "If you walk away, I'll beg you on my knees to stay" *BASS DROP*
I scream every time. So sexy without overdoing it.
5. Delicate.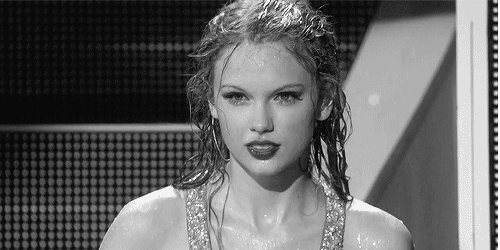 This one is a little bit too Auto-Tuned for my taste, especially since I know what a beautiful voice Taylor has, and it gets lost in this over-processed track.
Best lyric: "Is it cool that I said all that? Is it chill that you're in my head? 'Cause I know that it's delicate."
Although I'm not impressed with any part of this song in particular, I would have to choose this as the best part because the Taylor we know and love shows herself in this one specific way: finding the exact words to describe how every girl has felt as some point. These lyrics describe when you find someone you really like, but you're not sure how far you can go with it, and you feel so unsure but really excited at the same time, because this potential relationship is still in its delicate phase.
6. Look What You Made Me Do.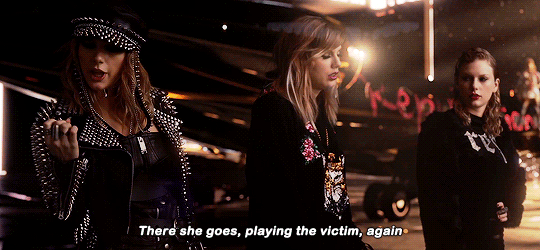 This song was the first we'd heard from Taylor since 2014, so of course all us Swifties jumped on it. Its spooky Halloween vibes, combined with the fierce Taylor we weren't expecting to pop up out of nowhere, made this song legendary. And themusic video is absolutely iconic.

Best lyric: "I'm sorry, the old Taylor can't come to the phone right now. Why? Oh! 'Cause she's dead."
I'm just as shook as I was the first time I heard it.
7. So It Goes.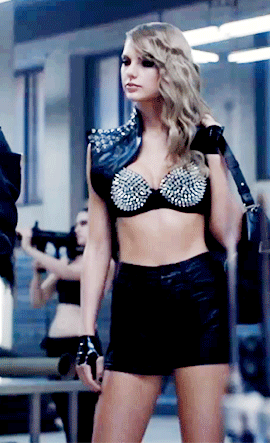 This was the sexy banger I was not expecting to find on Reputation. "Scratches down your back" did make me uncomfortable though, coming from Taylor, I'm not going to lie.
Best lyric: "You know I'm not a bad girl but I do bad things with you."
GET IT GIRL.
8. Gorgeous.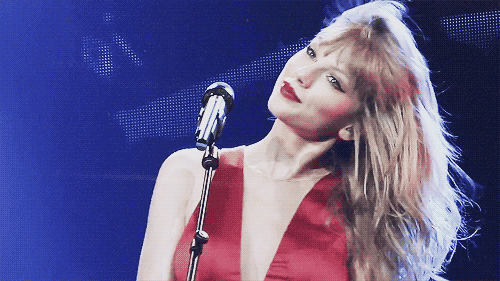 Remember when Taylor dropped "Gorgeous" as a single and we all thought the old Taylor was back? HAH.
This song is the bright peppy tune Reputation needed to lighten up its darkness. "Gorgeous" is the innocent one in the friend group.
Best lyric: "Guess I'll just stumble on home to my cats."
9. Getaway Car.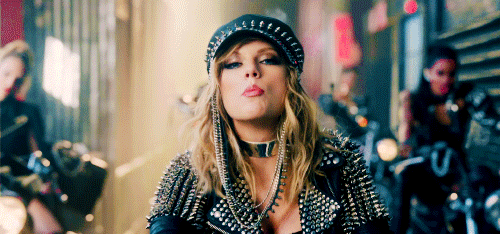 "Getaway Car" is almost as catchy as "Blank Space" and the most 1989-infused track on the album. It is refreshing to hear the old Taylor is still in there somewhere!
Best lyric: "I wanted to leave him, I needed a reason."
Shots fired.
10. King Of My Heart.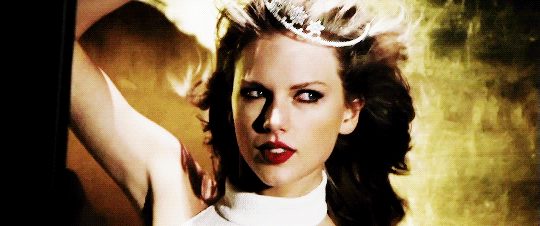 My second least favorite song on the album. I'm still gonna listen to it though.
Best lyric: "Is this the end of all the endings?"
11. Dancing With Our Hands Tied.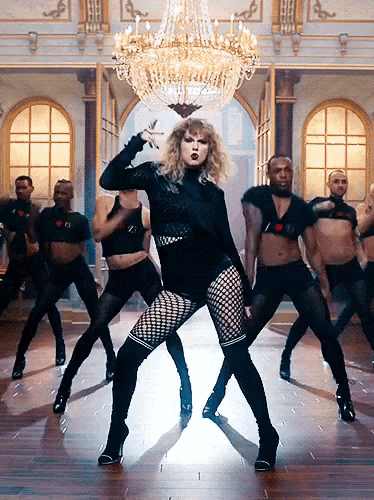 This song is the sexy version of "Starlight" from Red.
Best lyric: "I loved you in spite of deep fears that the world would divide us."
12. Dress.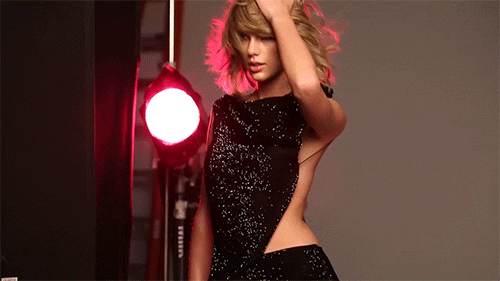 I had high hopes for this song after reading about parents' reactions at Reputation secret sessions. But upon hearing it, it is my least favorite song on the album. And it's not because it's about sex. It's the way Taylor talks instead of sings in the verses, and the annoyingly high falsetto for the rest of the extremely repetitive song. Sorry, Taylor - not a fan of this one.
Best lyric: "If I get burned, at least we were electrified."
13. This Is Why We Can't Have Nice Things.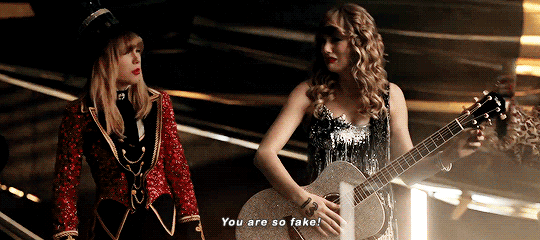 This song was the Kanye and Kim Kardashian West diss we were all expecting - need I even bring up the whole snake thing? - but none of us were ready for.
Best lyric: "*laughter* I can't even say it with a straight face!"
Also, the Gatsby reference makes my life.
14. Call It What You Want.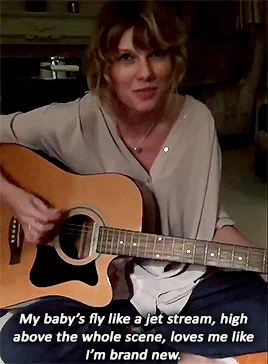 My favorite single Taylor released off this album. It's lowkey a jam.
Best lyric: "Nobody's heard from me for months, I'm doing better than I ever was."
All we want is Taylor to be happy!
15. New Year's Day.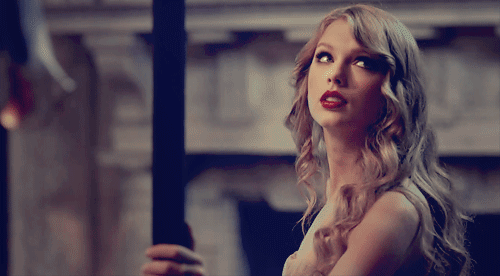 The only slow song on the album is a beautiful conclusion to all we've missed from Taylor's life in the past few years, outlined in Reputation.
Best lyric: "Please don't ever become a stranger whose laugh I could recognize anywhere."
Cover Image Credit:
Imgur