For years, the Republican party has hidden behind a facade of being the party of morality. They tried to justify their opinions of women's rights, gay rights, abortion, marijuana laws, transgender rights, and so many others based on the sham that they were the party that stood for morality and traditional values.
Where are those morals and values now?
I thought that the end of the Republican party's title of moral and values would end after a vast majority switched to Team Trump, even after they had completely renounced most of his more extreme views and pre-candidate actions during the campaign. How could a party claim be moral leaders when they support a man who not only holds such extremist, poorly thought out policy ideas that also has a bevy of incredibly immoral behavior in his past?
The Republican party claims they base their views off the 10 Commandments, but Trump has spent his entire life breaking every single one. Even Ted Cruz, a man I respected for not officially endorsing Trump and telling Republicans to "vote their conscience" at the RNC, was making calls to voters in favor of Trump on election night. After the party almost uniformly switched to supporting Trump, I did not think that the party could get any lower than that.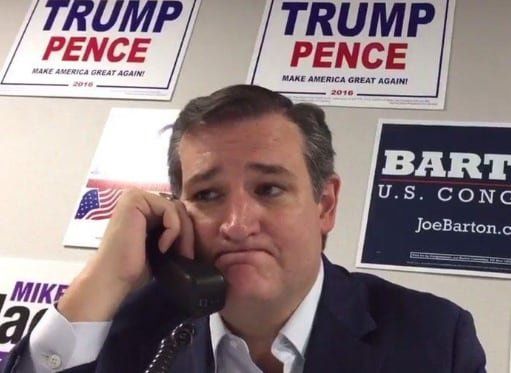 The face of a man who just realized that he will sell his soul for tax-cuts and the repeal of Obamacare img.washingtonpost.com
Boy, was I wrong?

While the party switching to supporting Trump seemed like a moral valley that Republicans could not come out of, I was pleasantly surprised by how much resistance certain parts of the party were willing to create to Trump's agenda. His more controversial candidates for cabinet positions were placed under actual scrutiny and his plans for health-care reform, tax cuts, and other staple Republican talking points were defeated thanks to the backlash from key Republican defectors. As I witnessed this, I was hopeful that the Alt-Right wing of Republicans were the real ones that were the problem and that the majority of Republicans would find the moral courage that they have prided themselves on for so long.
Then, Brett Kavanaugh came to town.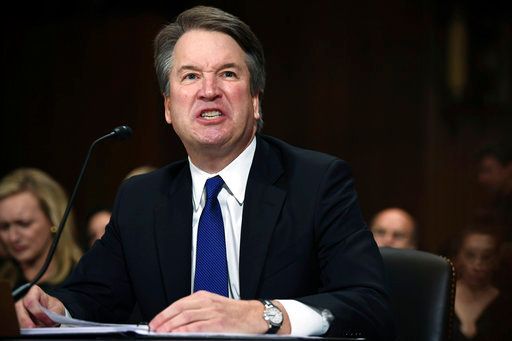 s3.amazonaws.com
I won't go into length here about the accusations against Kavanaugh or the truth behind his victim's story. In fact, it does not really matter if he is truly guilty or not. What does matter is how he reacted and how Republicans reacted. Before Dr. Ford even set foot on Capitol Hill, Senators like Mitch McConnell were already giving speeches about how they will get Kavanaugh confirmed to the Supreme Court.
Then, Brett Kavanaugh is given the opportunity to plead his side of the incident to the committee. Instead of showing the temperament and critical thinking of a judge worthy of serving on the highest court in the land, Kavanaugh acted like a drunken frat boy angry that a woman could dare accuse him of such an act. And yet, the Republican party yielded their morality and voted him in.
The Republican party's morals have dropped so low that they are willing to push through a candidate with ill-temperament and sexual assault allegations just so that they can have a conservative on the court. The Republicans could have easily united to deny Kavanaugh and then have a more conservative, less controversial judge be confirmed, yet they were scared that the Democrats would hold off the confirmation until after the midterm elections where Democrats are expected to gain enough seats to actually upset Senate votes.
In the 1980s, Ronald Reagan's pick for the Supreme Court Douglas Ginsburg withdrew his nomination because he had smoked marijuana in his teenage years. I suppose that this represents the moral abyss that Republicans have fallen into marijuana use is disqualifying from the Supreme Court, but sexual assault is not.
With the midterm elections coming up, it is incredibly important to make sure that you are registered to vote and that you go vote. This midterm election can finally be a wake-up call to the Republicans currently in power that we will stand for the moral bankruptcy no longer. No matter which way you vote, make sure to vote for your values. Whether you are supporting a Democrat, a dissenting Republican, or a third-party candidate, make sure to send the message loud and clear: the modern Republican party is no longer the party of morals and values.