In 1920, the United States established Prohibition—banning the usage, consumption, and transfer of alcohol. Ninety-six years later, a modern Prohibition is still present, that being the national minimum legal drinking age of 21 years old. There are countless flaws with this regulation, as listed below.
1. The MLDA (minimum legal drinking age) of 21 years old is very uncommon throughout the rest of the world.
The global average MLDA is 15.9 years old and there is a minuscule amount countries that utilize the 21-and-up system—these include the United States, Indonesia, Pakistan, Sri Lanka, Kazakhstan, Oman, Palau, and a few others. If so much of the world is avoiding this law and not experiencing any turbulence, then why are we using it?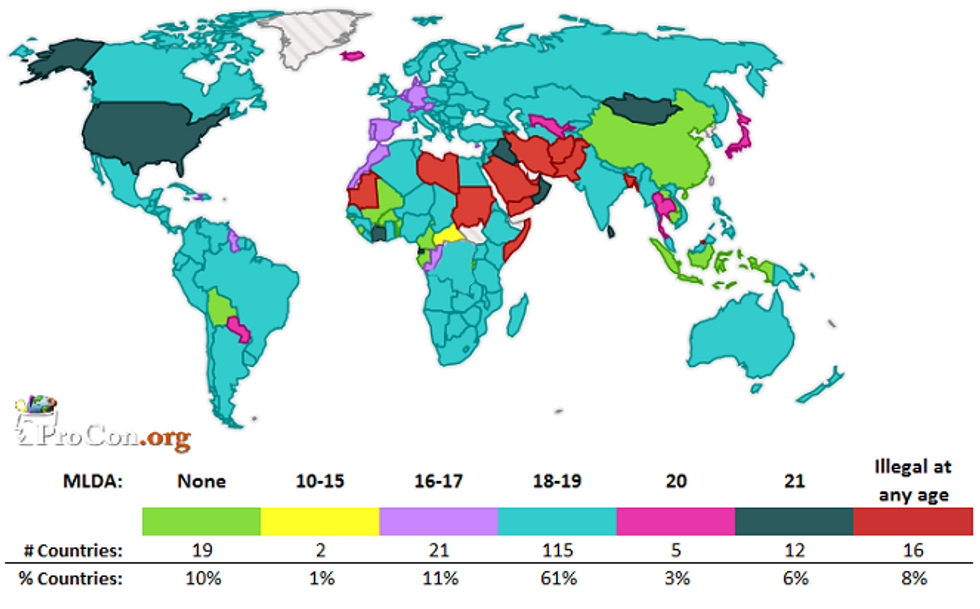 2. The only reason that all 50 states enforce the drinking age is because the federal government held their highway funding hostage.
In 1984, the National Minimum Drinking Age Act was passed. This legislature punished states that refused to raise their MLDA to 21 years old by reducing their federal highway allocations by 10 percent. Considering that highways are more important than booze, all states complied. This arm-twisting process is uncalled for and borderline unconstitutional.
3. The economy could benefit from lowering the drinking age.
If the MLDA was reduced to 18 years old, the age range of patrons at bars, customers at liquor stores, and other consumers of alcohol would be increased by three years. There are roughly 27 million 18-21 year olds in the United States... 27 million 18-21 year olds who could be purchasing and paying taxes on alcohol to stimulate the economy.
4. If you can purchase tobacco products (cigarettes, cigars, chewing tobacco, etc.) at 18, why not alcohol?
From a health standpoint, tobacco products are far more dangerous than alcohol; however, tobacco is legally purchased and consumed at the age of 18.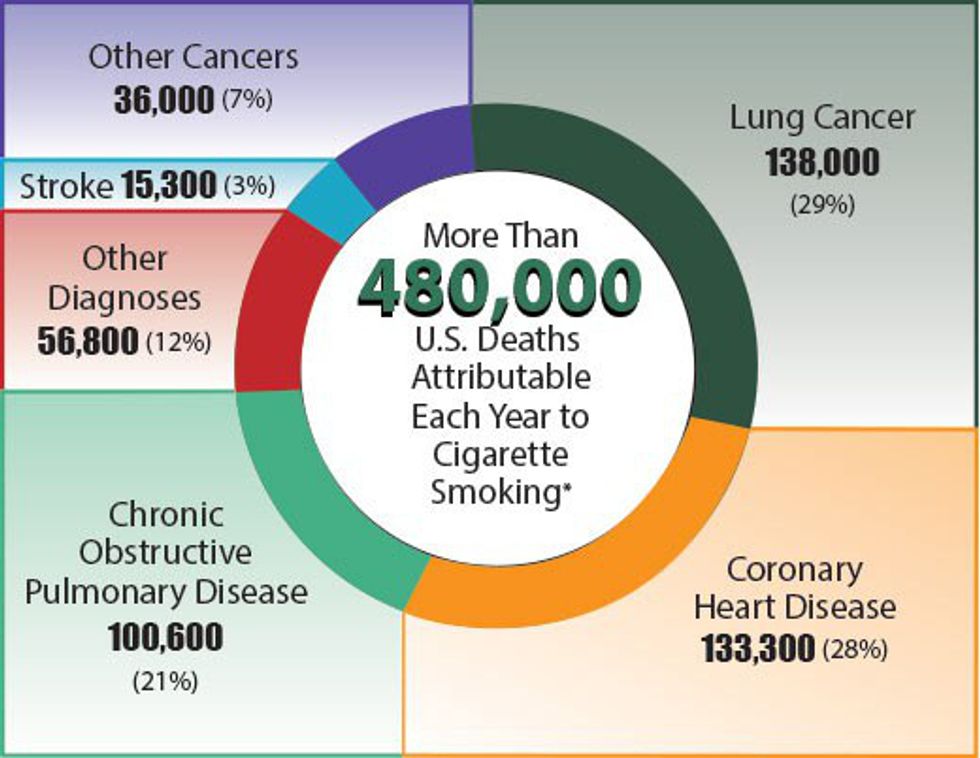 5. Drinking and driving accidents in young adults, ages 21-23 have increased significantly.
The drunk driving accident rates in 18-21 year olds has gone down since the MLDA 21 law was enacted; however, in 21-23 year olds the rate has gone up. This teeter-totter effect needs to go. Rather than assuming everyone younger than 21 is hopeless to change, why don't we refine and enhance alcohol education in high school and lower the drinking age to 18? Postponing the issue until the age of 21 is useless and ineffective.
6. At the age of 18, you are enlisted in the draft and eligible to fight for your country.
If I can go across seas and get shot at to defend my country, I should be allowed to have a beer.
7. At the age of 18, you can vote to elect national and local leaders.
If we can make educated and conscious decisions as to how our country is governed, shouldn't we be allowed to make the educated and conscious decision to consume or not consume alcohol?
8. At the age of 18, you can be charged as an adult in a court of law.
I'm starting to sound redundant here, but you get the point. As an 18 year old, you are treated like an adult, expected to behave like an adult, and punished like an adult. The government gives this age group a plethora of adult responsibilities, yet rules that they are unable to consume alcohol responsibly.

9. This law encourages the production of false identification in the United States.
The majority of young adults in America turn 21 in college, a setting which is half filled with underage students. This odd barrier between peers causes a stir in the student community. Many underage college students have friends who are 21 and older. Because of the MLDA 21 law, they are separated from their friends while they go to bars or consume alcohol. A solution to this is to make fake IDs, ones that state an underage individual is 21 or older. This "solution" is common because of it's presence in the college scene; however, the readily available ability to falsify identification can also be traced to more serious sources of crime - terrorism, sex trafficking, the drug trade, etc.
10. This law causes safety and health concerns with those between the ages of 18 and 21.
Alcohol is easy to get your hands on, whether you are 21 or not. These young adults that want to drink will do it regardless; however, in our current state, they are doing it in secret and without proper education on the matter. These people are forced to drink at private house parties, in seclusion to avoid being ticketed or arrested. Bars and night clubs keep close eyes on their patrons. When someone seems to be overly intoxicated, they cut them off and call for help. When someone under the drinking age is overly intoxicated in the basement of a house party, people don't call for help because they are afraid of "getting in trouble." This commonly causes serious injury or death. Every year, roughly 5,000 people under the age of 21 die from alcohol poisoning, versus the 2,200 for those 21 and over.
It's about time for some reform, people. Do some research.