Maybe you have never been to Warped Tour before. Or maybe you went a long time ago, but the bands do not fascinate you this year. Whatever your thought process, ignore it and just buy tickets. This may be your last chance to, since founder Kevin Lyman announced that this year's festival will be the last.
Vans Warped Tour has been the longest running music festival in North America, and it attracts hundreds of thousands of fans each year. If you're telling yourself that it won't actually be the last, since everything in history has made a return to existence at some point, I would not count on that.
Here are a few reasons you need tickets now.
What other tour allows you to meet famous musicians at a reasonable price? I can't think of any!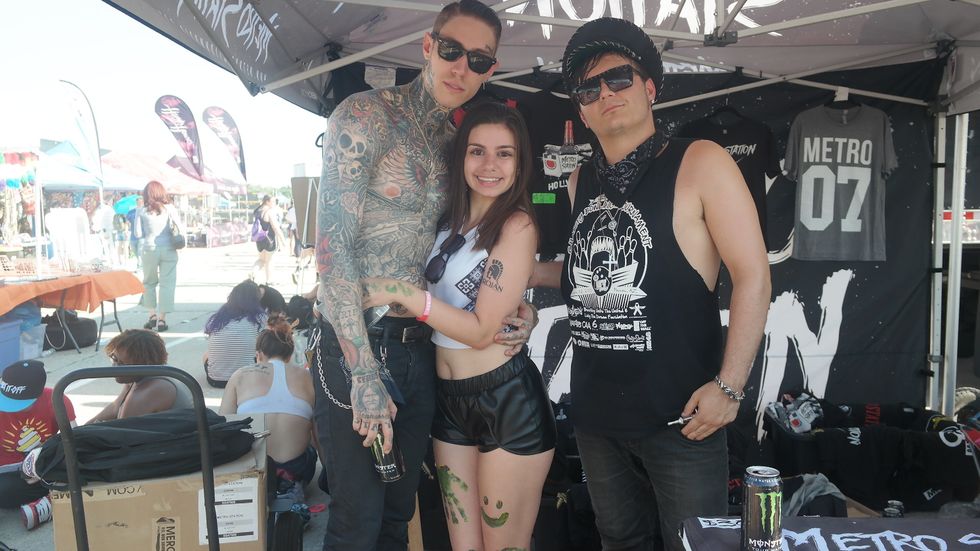 Metro Station and I, 2015.
Cheyenne Musumeci
During the summer of 2015, I met Metro Station. And all I had to do was purchase their CD for $10.
The summer after that, I met Falling In Reverse, my all time favorite band, for FREE!
Even the bands on tour promote the idea that meeting another human being should not cost you a fortune. Of course, some do have a charge, but most of the bands you love and care about do not charge!
The musicians walk around like normal people.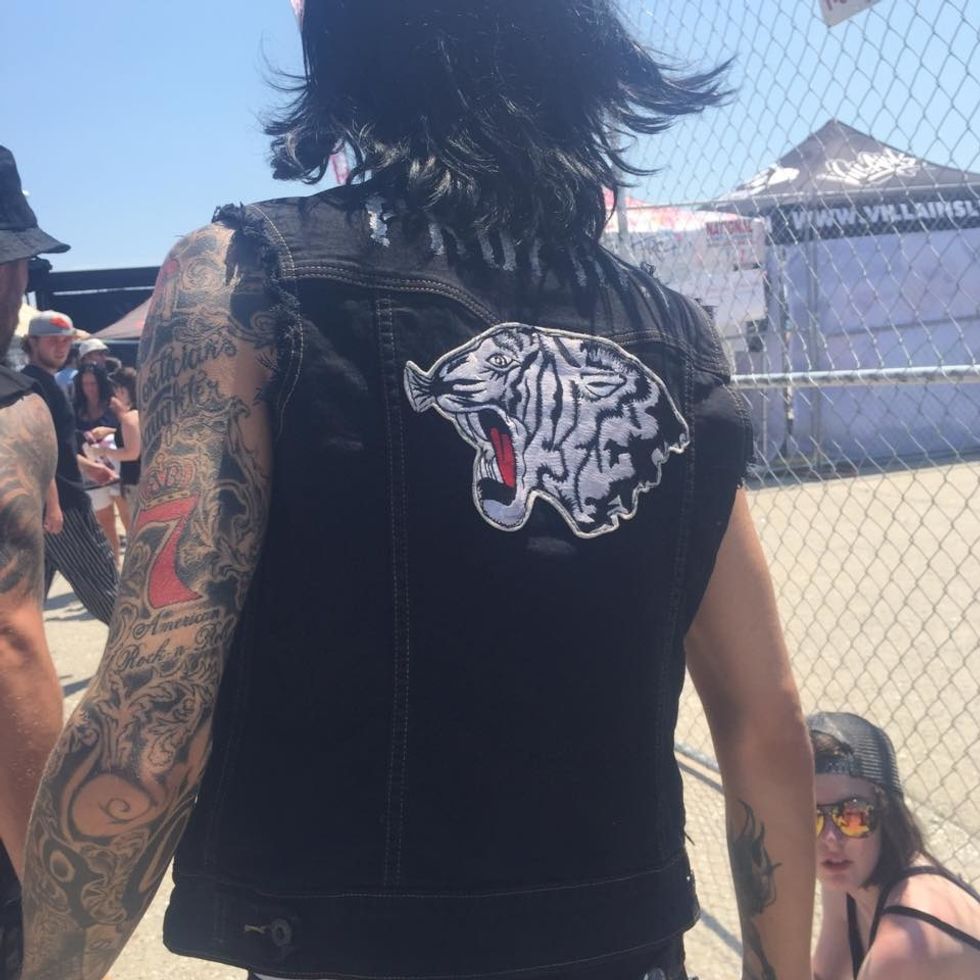 Andy Black
My friend Destiny Nalls' photo
My friend and I were just looking for the bathrooms, and that's when we saw Andy Black (or Andy Biersack). He goes by a couple of names, so I'm not sure which one he's using these days. He's the front man of your favorite middle school emo band, Black Veil Brides.
Of course, when we recognized him, his security shuffled him out. But it was an awesome moment.
The booths are great.
View from the Monster Energy truck
Cheyenne Musumeci
Warped Tour has tons of sponsors, including a Monster Energy truck that gives away free energy drinks, allowing you to stay cool when it's hot.
The Truth, an organization that raises awareness of the harmful effect of cigarettes and opioids, plays fun games throughout the day and gives away prizes. And Ernie Ball allows you to try out guitars with custom Warped Tour guitar picks!
You can paint on your body, all while supporting a good cause.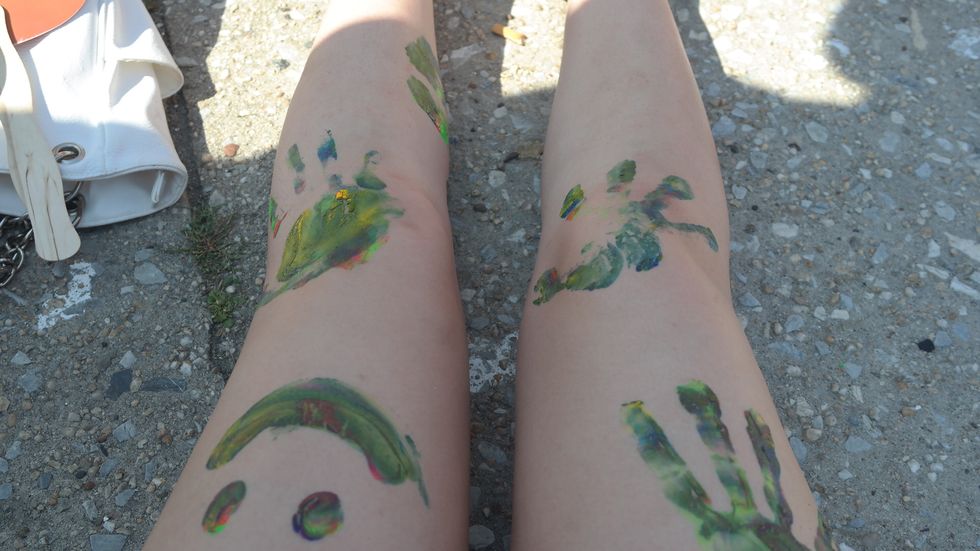 my paint!
cheyenne musumeci
The Canvas Foundation is one of the most popular organizations at Warped Tour. If you see someone covered in paint, they most likely did it for a good reason! The Canvas Foundation allows you to buy one color for a dollar, and that dollar goes toward saving art programs in schools that have cut it from the budget. (I strongly advise buying more than one color!)
There are other organizations that need your help, too! One booth asks you to rock the vote, PETA promotes being cruelty-free and another one even asks you support tattoos in the workforce!
This is your last chance to crowd surf and mosh.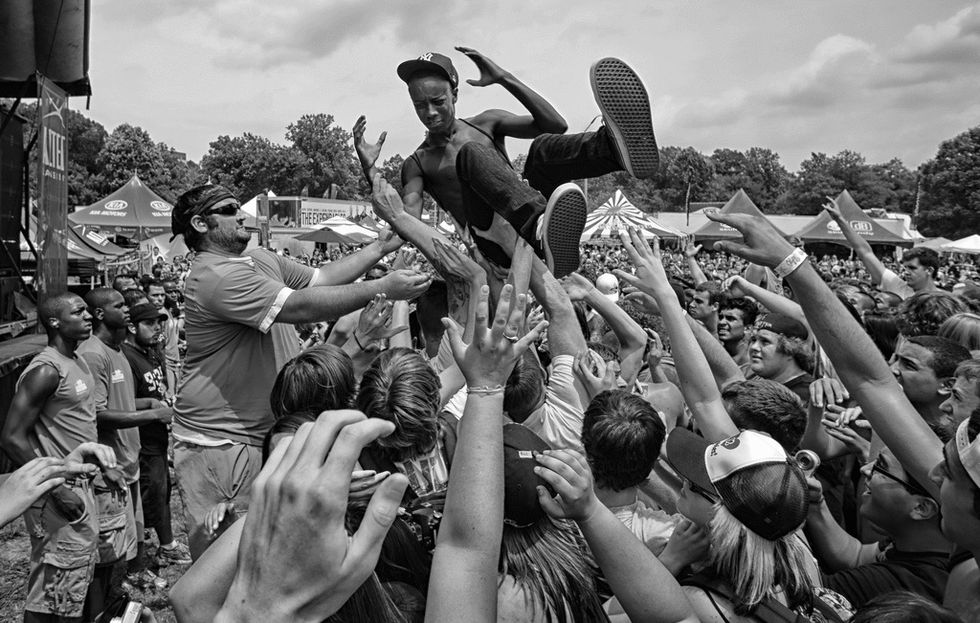 crowdsurf
As much as I hate to say it, crowd surfing is a part of the experience. While it may be dangerous, just be on the lookout for crowd surfers and you'll never get hurt.
Signs are everywhere, telling you not to do it. But we all do it anyway. Just don't try to be the first. Once you see others crowd surfing, everyone will be aware that it's happening and will probably be ready to catch you.
If you're feeling nostalgic....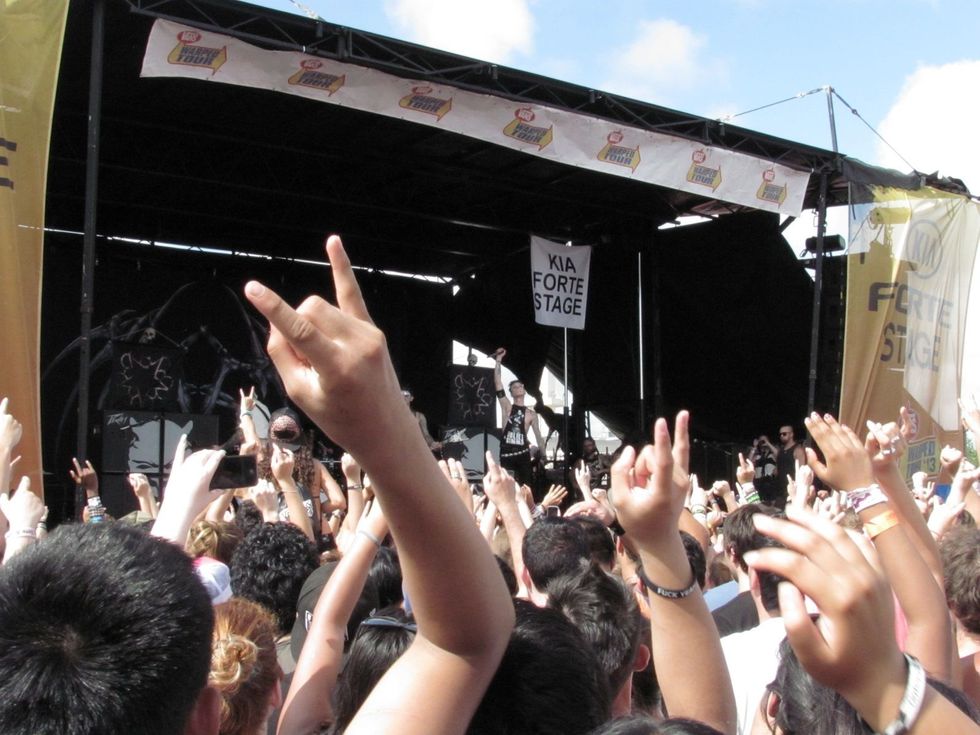 Black Veil Brides
Warped Tour is the perfect cure. If you remember songs like "1985" by Bowling for Soup, or you're feeling a little 2008 and want to see 3OH!3 perform "Don't Trust Me," they'll be there. All in one place.
Summer will never be the same without it.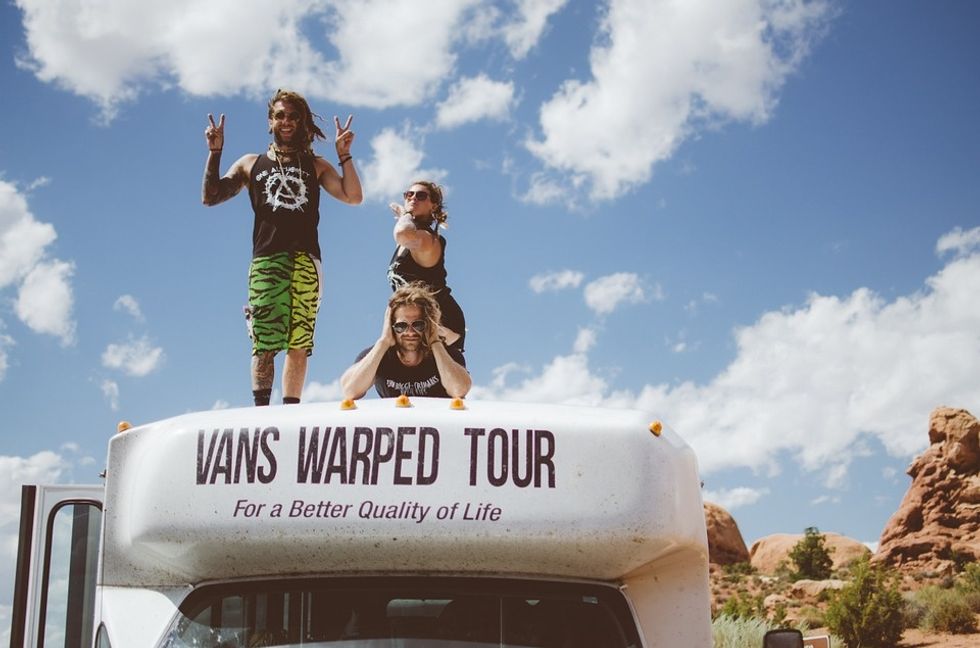 truth
https://pixabay.com/en/dreadlocks-band-tour-warped-tour-990114/
It's never too late to get tickets! What are you waiting for? Your fun and your social life depend on it!