Thru-hikers are a different breed. Packing a tent, sleeping bag, sleeping pad, stove, clothes, and everything else you need to survive in a massive backpack, then proceeding to walk it from the deep south to the most northeastern state in the US just doesn't appeal to many, and I get that. With that being said, there is a lot to be gained from doing so, and to many, the impetus is simply too strong to be neglected. Those who've done it will likely tell you that the pros massively outweigh the cons, but you may first ask yourself, what are the pros? Why would someone want to thru-hike in the first place? Here's why.
1. The community.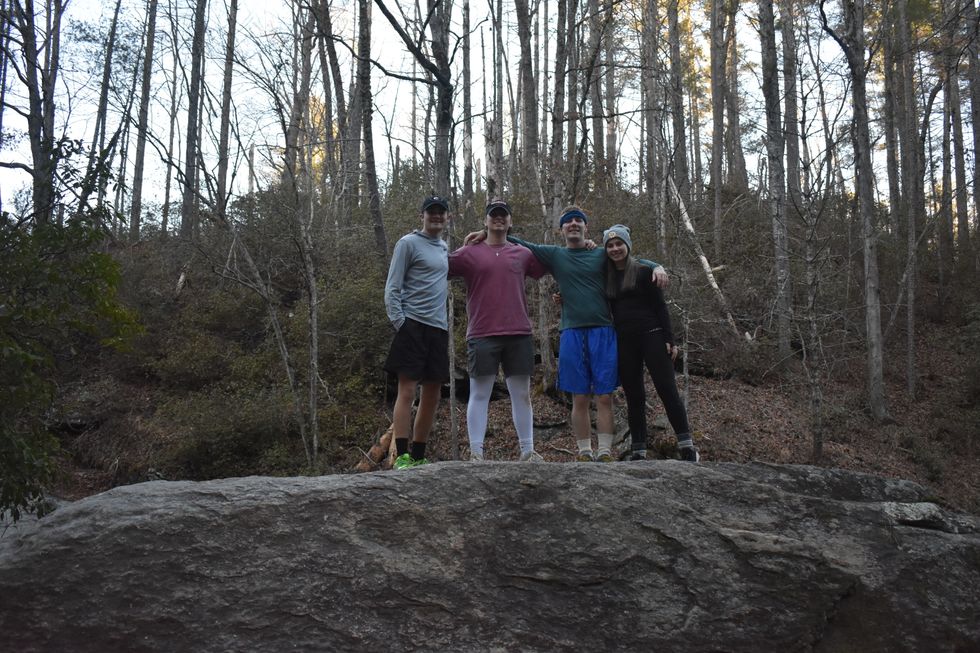 The sense of community is strong in any outdoor sport (or any sport in general for that matter), but I think it's nowhere more prevalent than in the instance of thru-hikers. Generally speaking, people have various goals and means of attaining them, but on the Appalachian Trail there's only one: walk from Georgia to Maine (or vice versa). With this crucial commonality comes a mutual understanding and respect that can't be found elsewhere.
What's so awesome about this inherent respect for fellow thru-hikers is just how diverse the community actually is. People from all walks of life can be found on the trail, and though it may sound counterintuitive, that diversity is exactly what brings everyone together. Learning about people that come from a background so much different than your own will open your mind, and in turn make you more compassionate towards your fellow hiker and Earth-dweller, even beyond the trail. It's truly a beautiful thing, and one that draws people to the AT year in and year out.
2. To prove something to yourself.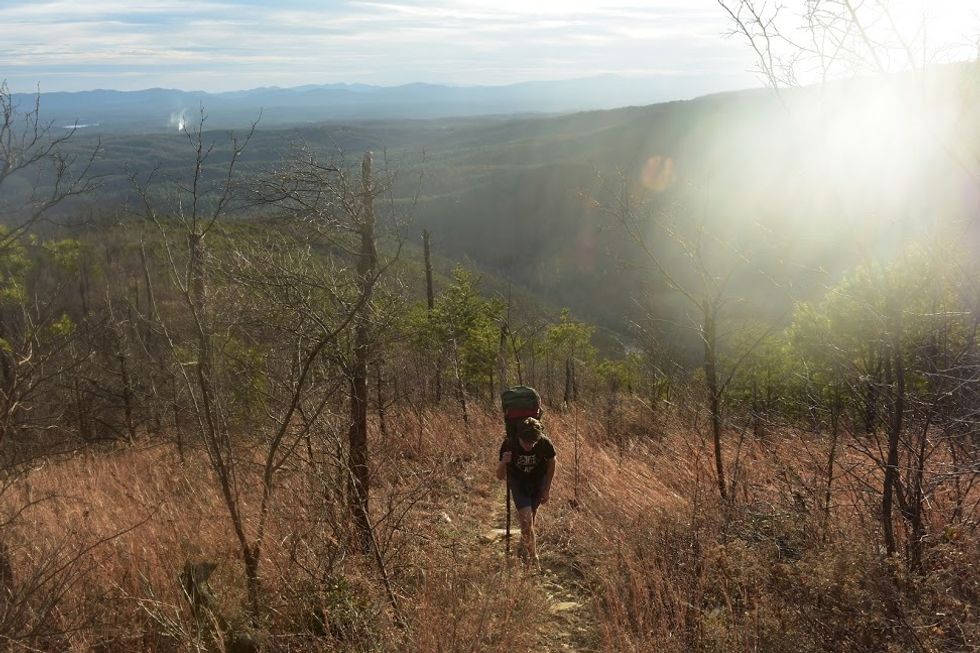 As I'm sure you can imagine, thru-hiking is not easy. Walking 15-20+ miles a day over steep terrain with a 30-pound pack on your back is no simple task, and certainly takes a toll on your body. Injury, exhaustion, dehydration, etc. are no strangers to the Appalachian Trail, yet even more challenging than the physical aspect of it is the mental one. On any long distance hike, mental toughness is key. You often have to push your body to do things it doesn't want to do--mind over matter. This idea is especially true on the Appalachian Trail due to the "green tunnel" effect. The Continental Divide and Pacific Crest trails (the other two long-distance hikes in the US) are certainly difficult but offer some visual sense of accomplishment throughout considering they pass through widely differing environmental regions. On the other hand, the AT takes you through a temperate deciduous forest for the entirety of your trek. This can make it difficult to get up in the morning, or keep going after that water break, or leave that trail town thus committing yourself to another 5 days of wilderness. This is why mental fortitude is key.
Being able to persevere through the physical and mental challenges on the AT will certainly prove something to others, but more importantly, to yourself. Less than 30% of those who begin the Appalachian Trail finish it, so many people set off in order to prove to themselves that they do have what it takes, and in the end, it is immensely rewarding. This is one of the greatest benefits thru-hiking has to offer.
3. Societal exhaustion.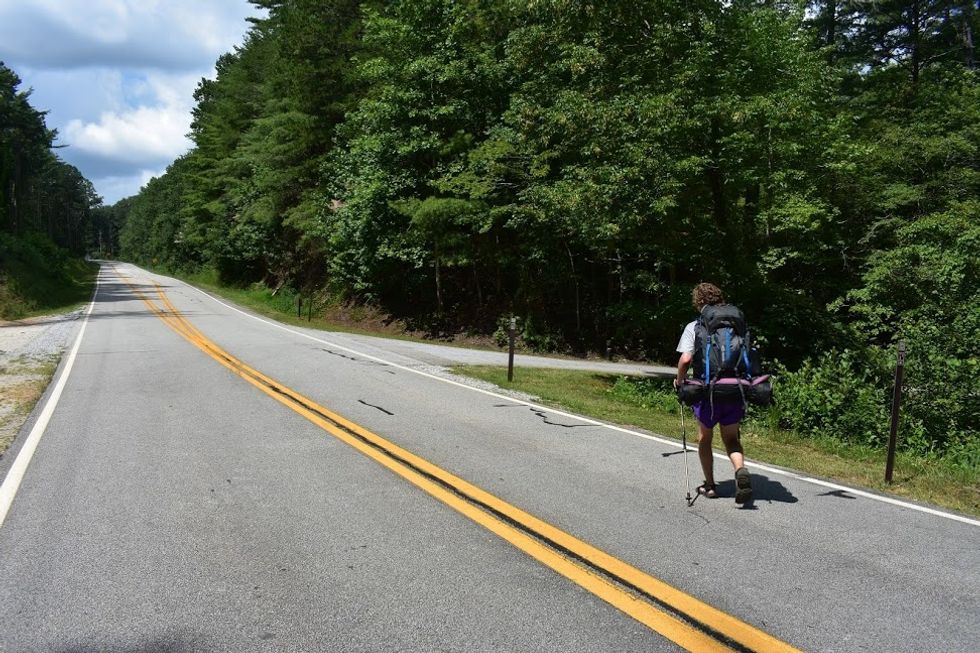 One of the biggest motivators to undergo such a massive journey is simply that people want to do something different. Societal expectations are weighing people down now more than ever-- it often seems as if everyone is just going through the motions, day in and day out, and for what? Real, genuine fulfillment can be hard to find in the hustle and bustle of today's society, and thru-hiking is an excellent way to break free of those metaphorical chains. Hiking the Appalachian trail is sure to satisfy deeply innate human needs in a way that jobs and the uniformity of the "American dream" lifestyle just can't, which is why every year many Americans ditch the suit and tie for some hiking shoes and a backpack.
4. Opportunity for self-reflection.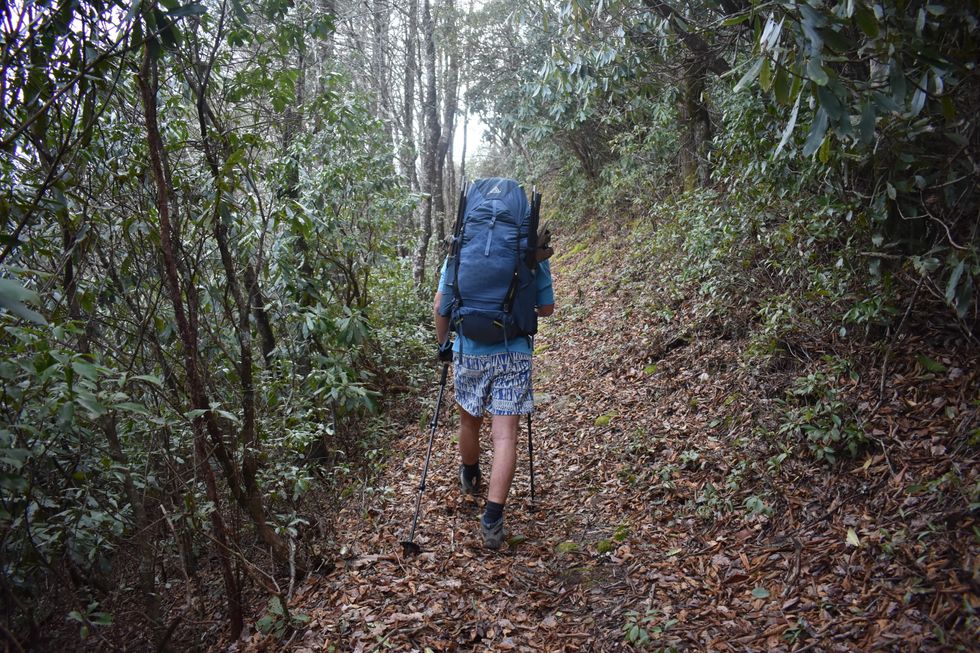 This one is particularly beneficial to adolescents & young adults and goes hand in hand with the previous point in that people often look for that escape from "traditional" civilization in order to self reflect. Existential and identity crises abound in today's socioeconomic climate because young people feel forced into school or jobs with no real idea of who they are or what it is that they want to do. Good news: your next move in life probably isn't quite as pressing of an issue as you may think. More good news: there's a beautiful place you can block out all societal distractions and really focus on you. That place? The Appalachian Mountains. Whether your thru-hike is good, bad, incredible, challenging, fun, stressful, or whatever the case may be, I can guarantee you it'll teach you a lot about who you really are. The AT will provide you with 6 months of the best "me" time you've ever had, which is what compels a lot of hikers to take on this awesome trail.
5. Monetary paychecks are overrated.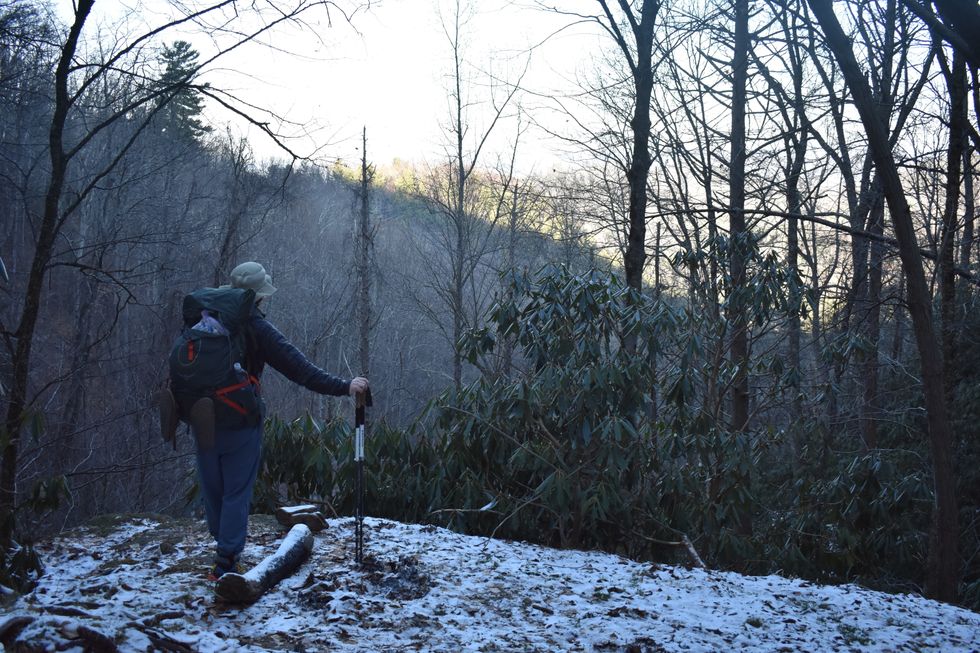 Ever heard the adage, "money can't buy happiness"? Unless you've lived under a rock your entire life, odds are you have, and a taste of the AT will prove this theory. Of course, everyone wants money-- I am by no means immune to this basic economic desire. With that being said, have you ever stood atop Clingman's Dome, the highest point on the entire Appalachian Trail? Have you ever rock scrambled through the White Mountains in New Hampshire? Have you ever dipped your feet in the beautiful Nolichucky River on a scorching Summer day? After experiences like these, all the happiness you can buy seems artificial. I suppose I only speak for myself here, but I think most would agree that places like these are where we, as humans, find true happiness. Monetary paychecks are great, sure, but the most fulfilling paychecks are metaphorical and the Appalachian Trail is littered with them. These wonderful natural experiences are the payoffs that thru-hikers seek and find every year on the AT.