Friday, February 16th is a very special day in more ways than one. Not only is it the LSU Baseball season opener, but it is also my 18th birthday! While most people would be dying to go out for the first time, I am dying to spend my night at Alex Box Stadium! What better way to spend my birthday weekend than with my favorite people, fans, and school?
Here are 5 reasons I'd rather spend my 18th birthday at a baseball game than at a club.
1. The atmosphere is WAY more inviting.

Any normal night spent in Alex Box is a night well spent, but the season opener is always incomparable. Being surrounded by thousands of the SEC's greatest fans just fills your heart with happiness. Seeing the freshly painted lines and bases, the perfect green field, and some of the greatest collegiate ballplayers is something everyone should experience at least once.
2. Bonding with my parents = highlight of the weekend!

Opening weekend will be the team's first 3-game series of the season, and I have the privilege of attending the first and last game of the weekend. I won't be doing it alone, though! Two games mean two separate opportunities to spend time with my parents! LSU sports is definitely a favorite pastime in our household, and getting to share this weekend with my parents is probably the highlight of it all.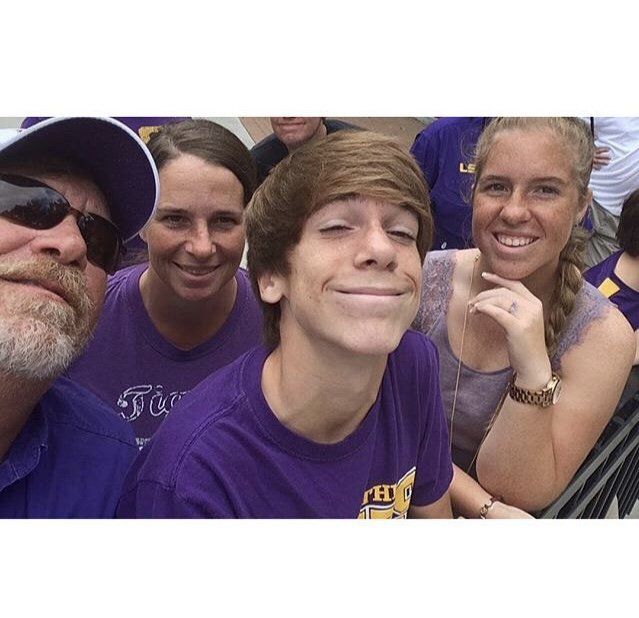 3. Less confrontation... unless you sit next to a fan of the opposing team.

When I think of a club setting I think loud music, belligerent drunks, and people I don't know EXTREMELY close to me. On top of that, I am fully aware of how some girls act with a little too much alcohol in their systems; everything becomes an issue. At Alex Box, the only confrontation I have ever witnessed is the friendly fire of competitive fans. Sometimes it can get a little heated, sure, but what are sports without crazed fans?
4. Jersey #8
Normally girls have their favorite player(s) on any given baseball team, and 9/10 times they base their favorite on looks. My favorite players on many of LSU's past/current team(s) have generally worn jersey #8. Whether it be Mason Katz, Cole Freeman, or Antoine Duplantis, there is something about their passion and dedication that makes them stand out in my eyes (as well as the eyes of many other fans).
5. The love of the game.

My entire life I have grown up around the game. No matter of playing or watching, baseball/softball runs in my veins, and I wouldn't change a single thing about it! Baseball being "America's game" rings true in my heart, especially when LSU is involved!