If you know me at all, then you know I love Stephen Colbert. He is funny and smart and clever and I want to share all the reasons why I love him by including some of his best moments!
1. There was that one time he had Trump on his show to play Trump or Colbert. Can you guess whose quotes were more outrageous?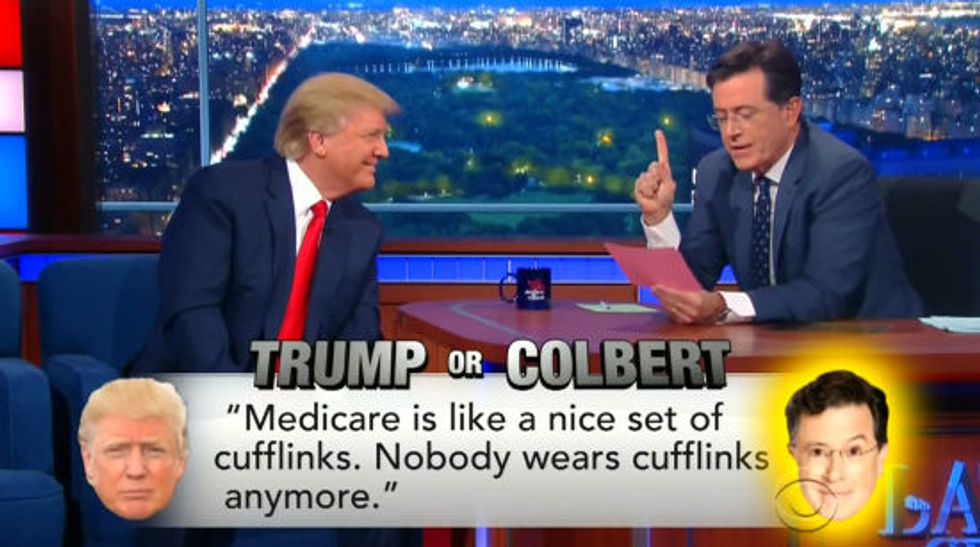 2. When Colbert explained to Trump the difference between a mess and a fortune. He always has a way with words.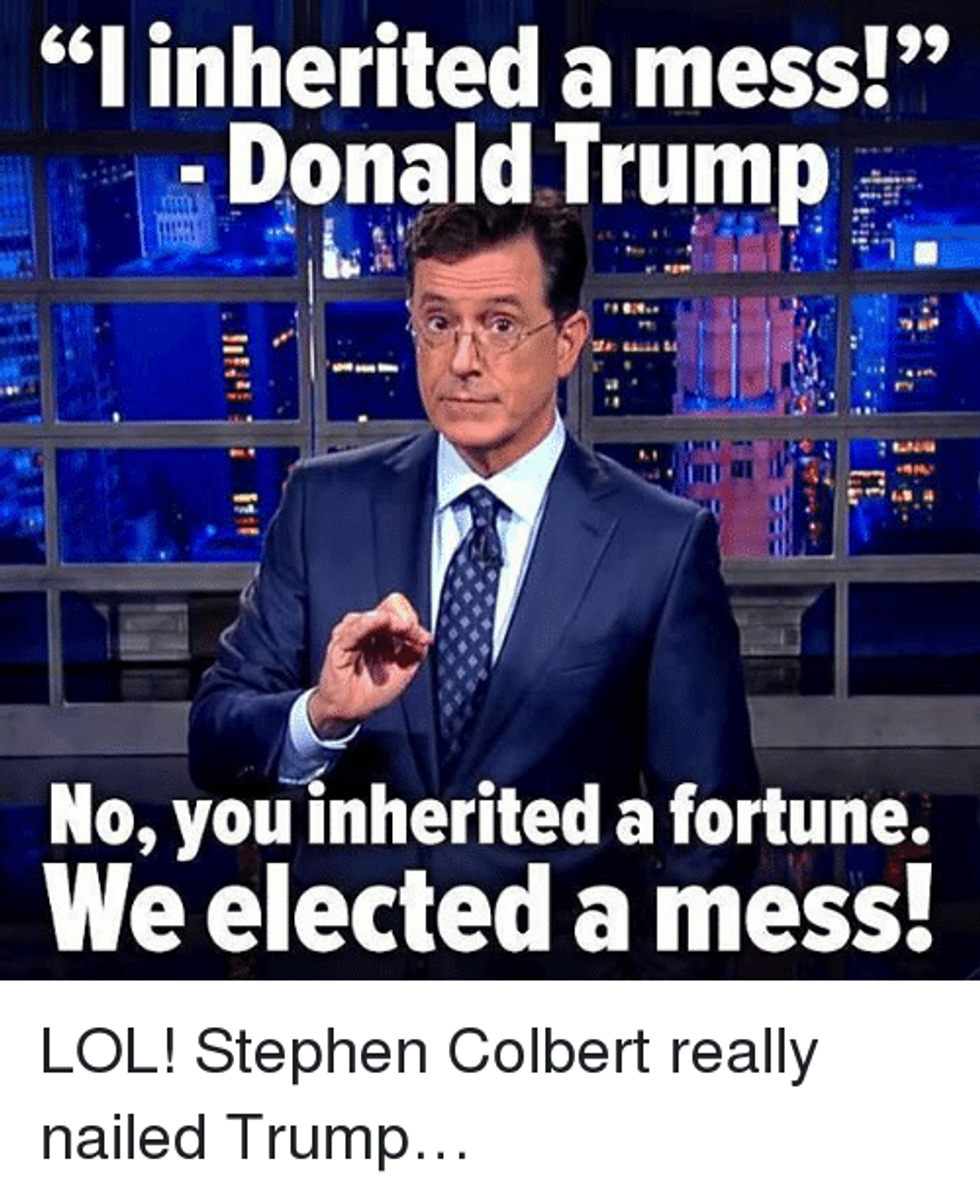 3. Sometimes he just knows how to give the best advice!
4. He knows how to ask the important questions while still being able to throw an insult in there!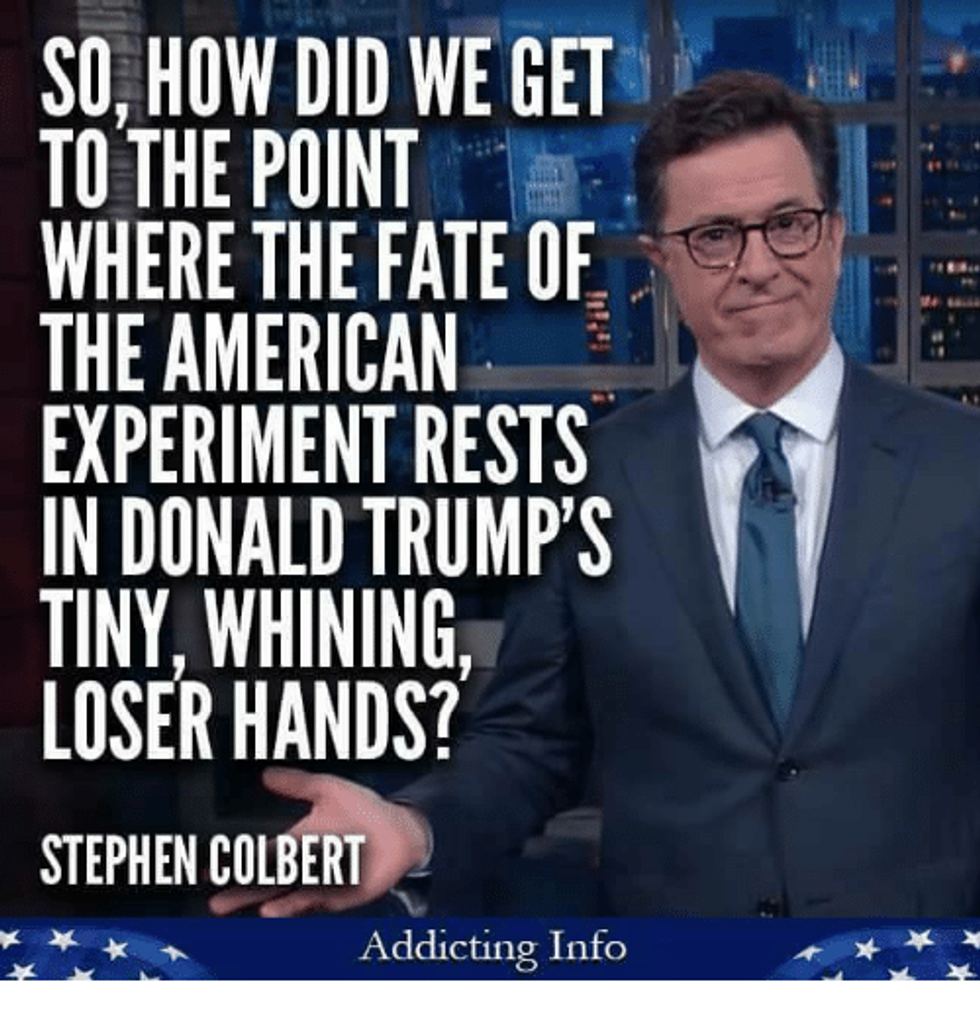 5. On November 8, 2016, Colbert expressed exactly what you were feeling on live television and let you know that you were not alone.
6. He always knows how to put an amazing spin on a joke!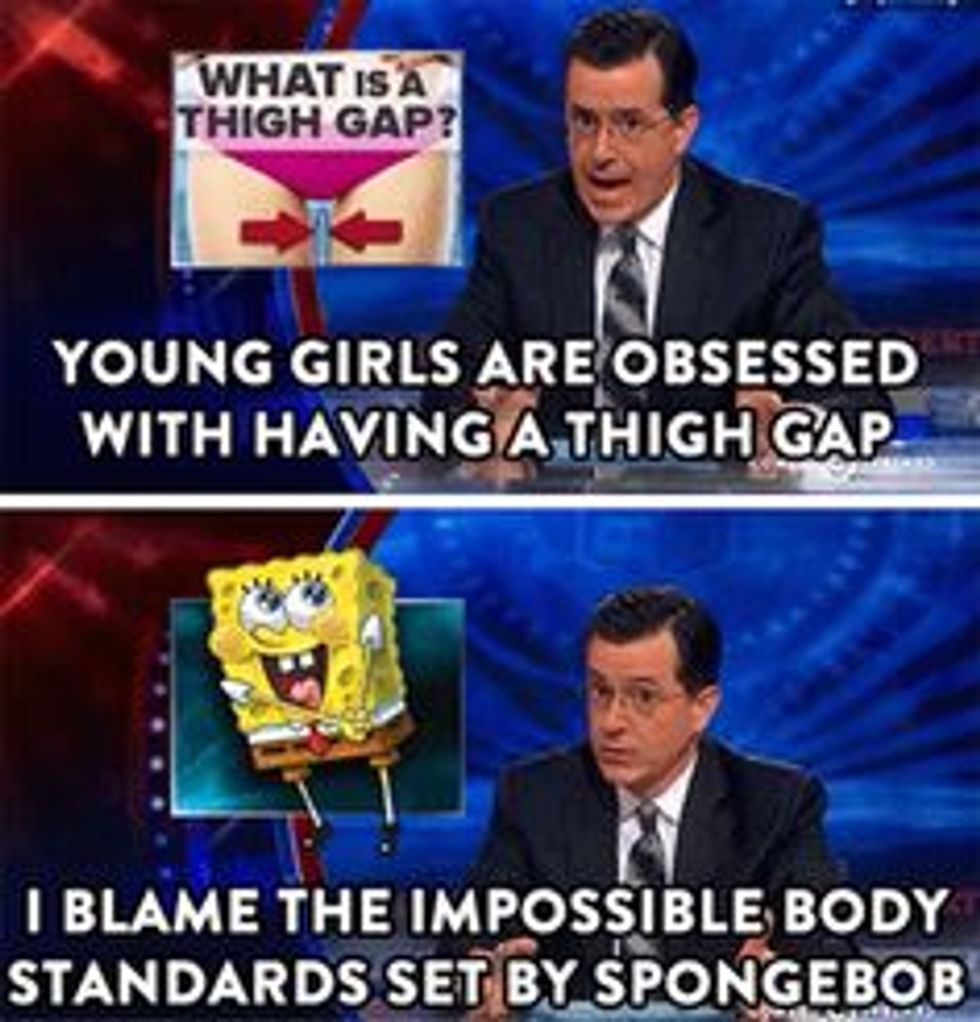 7. Sometimes he just has the feeling to get up and dance!
8. When he doesn't hold back and it is the best thing ever.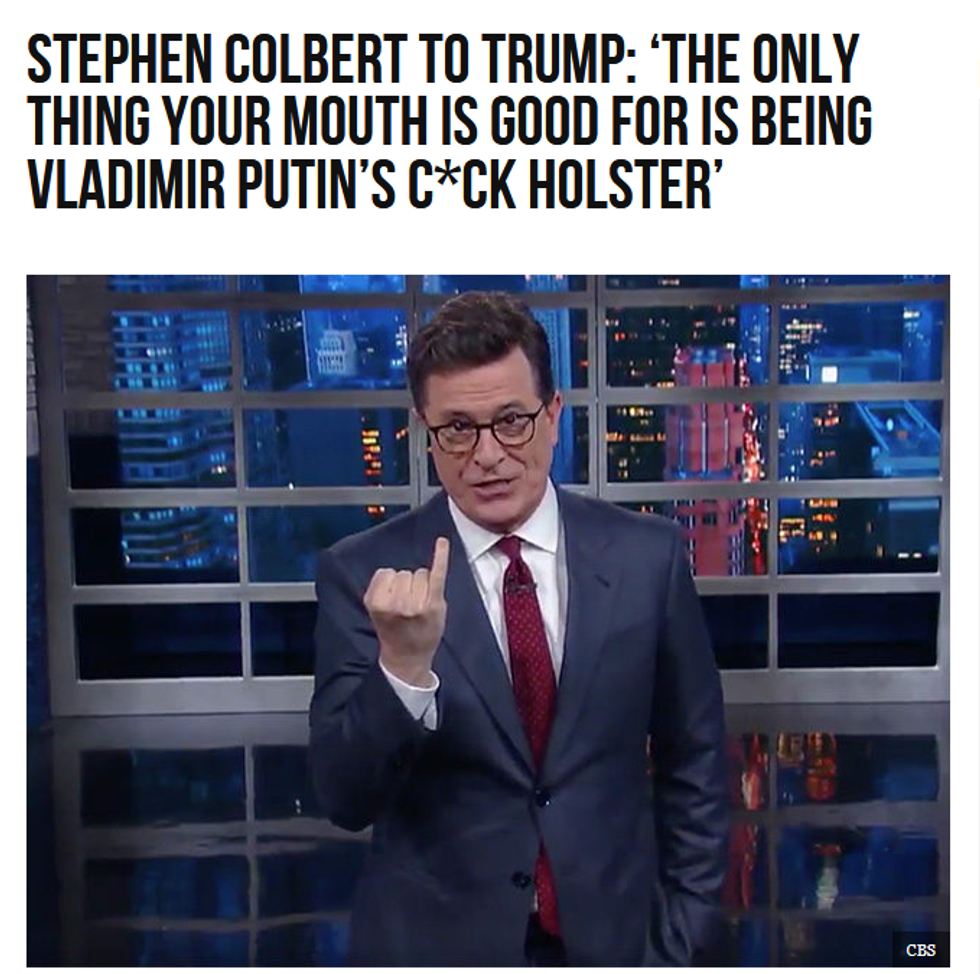 9. Colbert is amazing because he continues to bring Jon Stewart back, and let's face it, the world needs him.
10. That time he hosted the Emmy's a few weeks ago and was a total savage!

Well, that's all folks! Colbert is pretty darn awesome.