It is that time of year again. Christmastime. It is one of my favorite seasons for a myriad of reasons. Here are just a few reasons why I love Christmas. This list is in no order of importance.
1. The Christmas decorations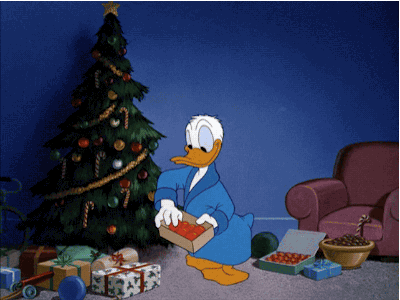 I am that person who will decorate directly after Thanksgiving is over. This year, my roommates and I put the tree up in our apartment before we even left for Thanksgiving break. It is a great stress reliever for me to just sit in my living room and work on the huge amount of work I have before the semester is over.
2. Christmas movies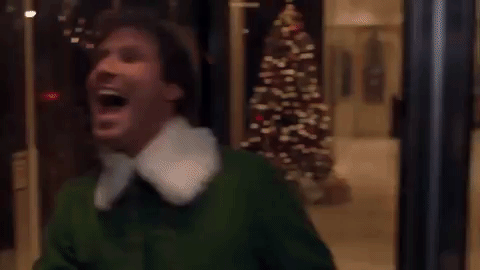 I love watching Christmas movies. It reminds me of when I was a kid and I could watch them with my parents when things were a lot less stressful. Besides, in my opinion, someone is never too old to watch Christmas movies. It puts you in the holiday spirit, and it helps that Freeform (ABC Family) has the 25 Days of Christmas.
3. Spending time with family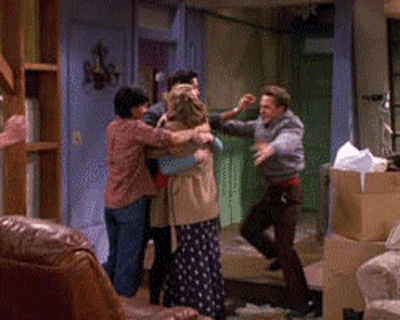 Since I have moved out to go to college, I have realized that I miss my family a lot when I am away. My parents may absolutely drive me crazy when I come back because I am so used to the independence that comes with being almost 5 hours away from them, but I still love to go back to visit. My brother and I used to fight all the time and now he is the person that I miss the most while I am away. I'm really glad that him and I got closer because now he is someone to confide in.
4. Christmas cookies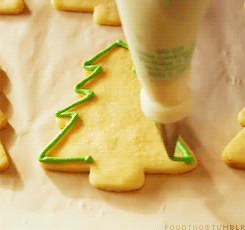 They are delicious. Need I say more?
5. Egg Nog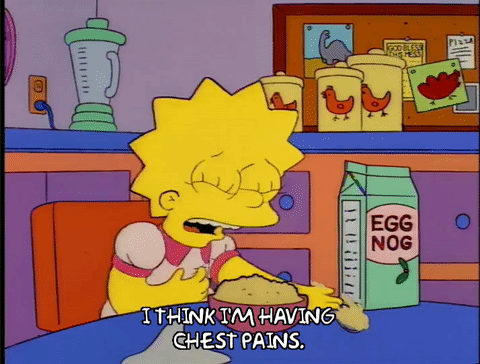 Whenever I start to see egg nog in the stores, it's a sure sign that Christmas is quickly approaching. Since this is only a seasonal item, I tend to overindulge. But since it's only around for a short period of time, I don't feel to guilty about it.
6. Christmas presents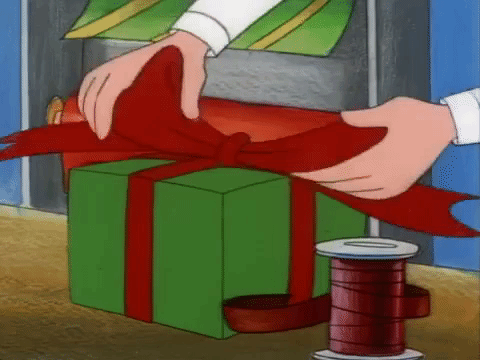 When I was a kid I cared about this one A LOT more. I remember being that ridiculous kid who would give my parents not just a few suggestions of what I wanted for Christmas, but a two-page list for them to pick from. Needless to say, I've matured a lot since then. As cliche as it sounds, now I am just grateful to be with my family again and that all of us can be happy and healthy together. I've lost a lot of family, so this is quite a blessing.
7. Snow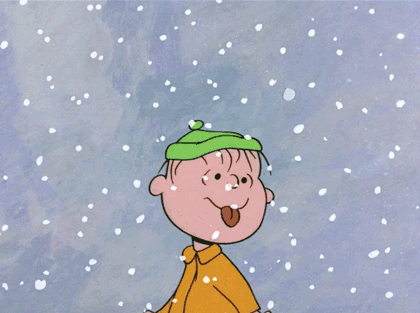 While I don't love how cold it gets during the winter, I do love how snow looks on the ground while I am sitting in a warm house spending time with my family. There is nothing quite like a white Christmas.
In conclusion, I love Christmas because it is a time where everyone can just be happy. The holiday season may bring a lot of stress, because of the pressure to get the perfect present for that special someone, but once its all over, there is nothing quite like the joys of Christmas.