It's the start of philanthropy season here at Texas A&M and I am so pleased to announce that Alpha Omicron Pi is hosting our first ever Strike Out Arthritis event - The Alpha O Rose Bowl! The event will take place on February 25th, at Grand Station Entertainment from 1:00-4:00. Each ticket is $20 and includes: one hour of bowling, shoe rental, an awesome t-shirt, coupons, and three raffle tickets for some amazing prizes. In order to convince you to come to this one-of-a-kind event, here are five reasons why YOU should come to The Alpha O Rose Bowl:
1. It supports a wonderful cause.
Alpha Omicron Pi's international philanthropy is the Arthritis Foundation, and attending the Rose Bowl will help benefit both the Arthritis Foundation and the AOII foundation, where our efforts and proceeds will go toward education initiatives, assistance for families affected by arthritis and new research that will one day find a cure!
2. You get a super cool t-shirt.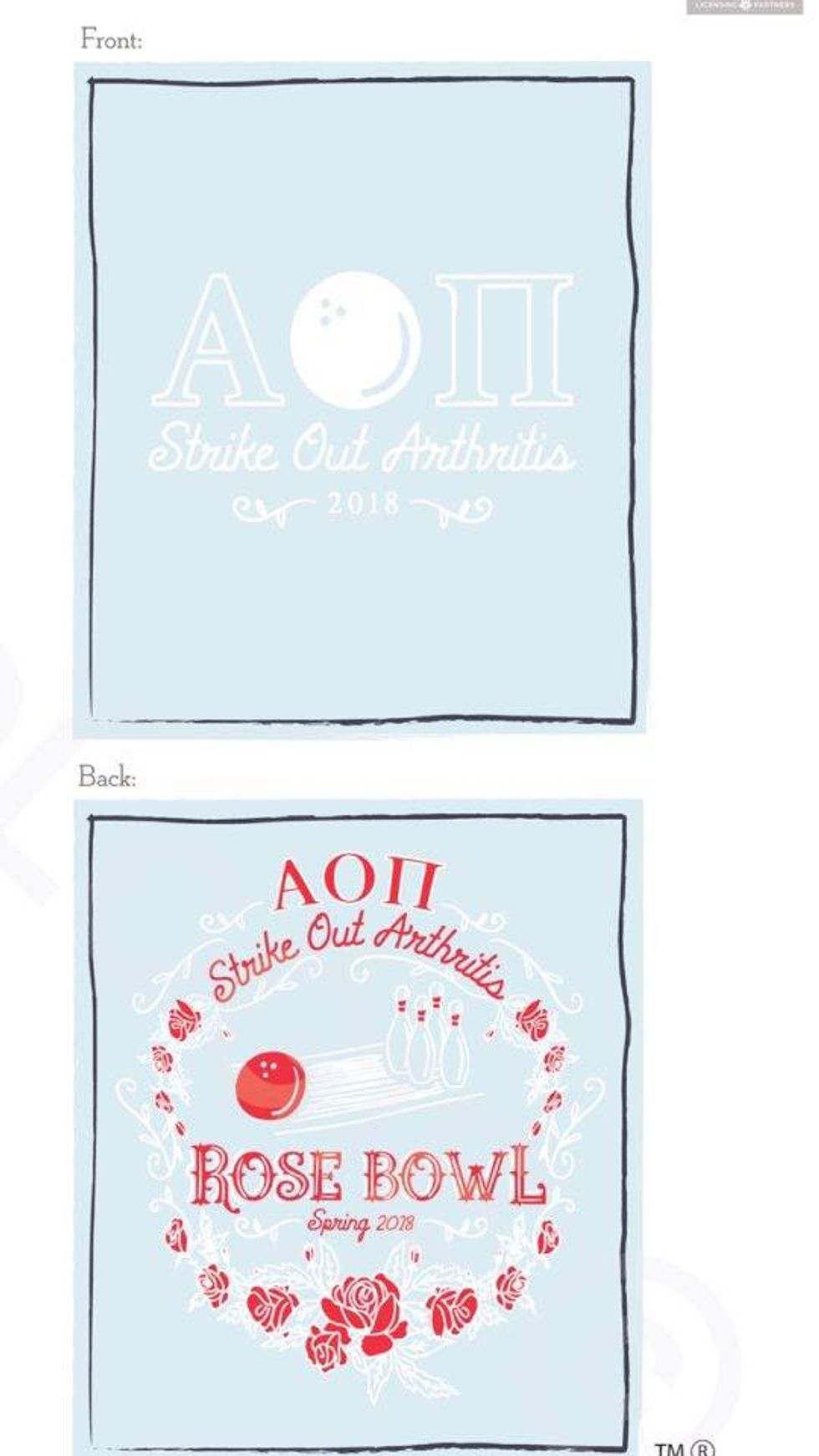 These shirts come included in your
ticket price
and are so awesome looking! Shoutout to our Merch Chair for being the best.
3. Coupons AND raffle tickets????
Who doesn't love coupons (I know I am a routine coupon clipper), and you get three raffle tickets to win some awesome prizes, sponsored by businesses all around College Station! There are even awards for teams to win!
4. You get a whole hour of bowling time.
Even though I'm actually the worst at bowling (I'm talking gutter balls every time), I always have so much fun whenever I bowl, especially when I'm with my friends! Your ticket even includes shoe rental!
5. You can make our first philanthropy event a success.
This is the first time the Texas A&M AOII chapter is hosting a philanthropy event and we are so hopeful that it will turn out great. Our chapter members, and especially our philanthropy chairs have put so much time, heart, and effort into making this event fun and successful, and we hope you'll consider buying a ticket or making a donation.
Tickets can be bought (and donations can be made) at the following link: https://texasam.crowdchange.co/1971/page/16658
We hope to see you all there! Gig 'Em and BTHO Arthritis!