Nowadays, almost everyone knows someone that is vegan or vegetarian. Almost every one of those vegans and vegetarians is showing their non-vegan and non-vegetarian friends images or videos that depict the importance of not eating animals. I know because I myself do this. Most people, however, don't make the change regardless.
I transitioned to a vegan lifestyle back in June 2015. I was scrolling through my Facebook feed like any other human and came across a video about the Chinese Yulin Dog Meat Festival. Eating dog meat dates back over 400 years in China. It is believed that by eating dog meat, the summer months won't be so hot. The actual Yulin Dog Meat Festival was only inaugurated on June 2009. Through recent years it has gained a lot more awareness. When I saw those videos I couldn't look away, I began researching and looking at more videos and more images until I was left on my bedroom floor bawling my eyes out. I'm not kidding, I looked like a hot mess. After all the crying stopped, I stood up furious and left my room with a mission: to rant about the monstrosity that I had just witnessed. Five minutes didn't go by before my dad shut me up and told me to get over it. I know this sounds terrible of him but this was his reasoning:
First of all, there are more people in China than there are in any other country. The Chinese are so over populated that they eat everything from dogs to hamsters to squids to pigeons. The fact that the Chinese eat dogs doesn't make them any less than we are. We happily eat cows yet Hindus worship them and there are many people in many different countries that eat animals like guinea pigs, bats, horses, kangaroos, rabbits, alligators and so on. Instead of sending out hate and disgust into the world and towards other cultures, we should take a look at ourselves and make the change we want to see others make.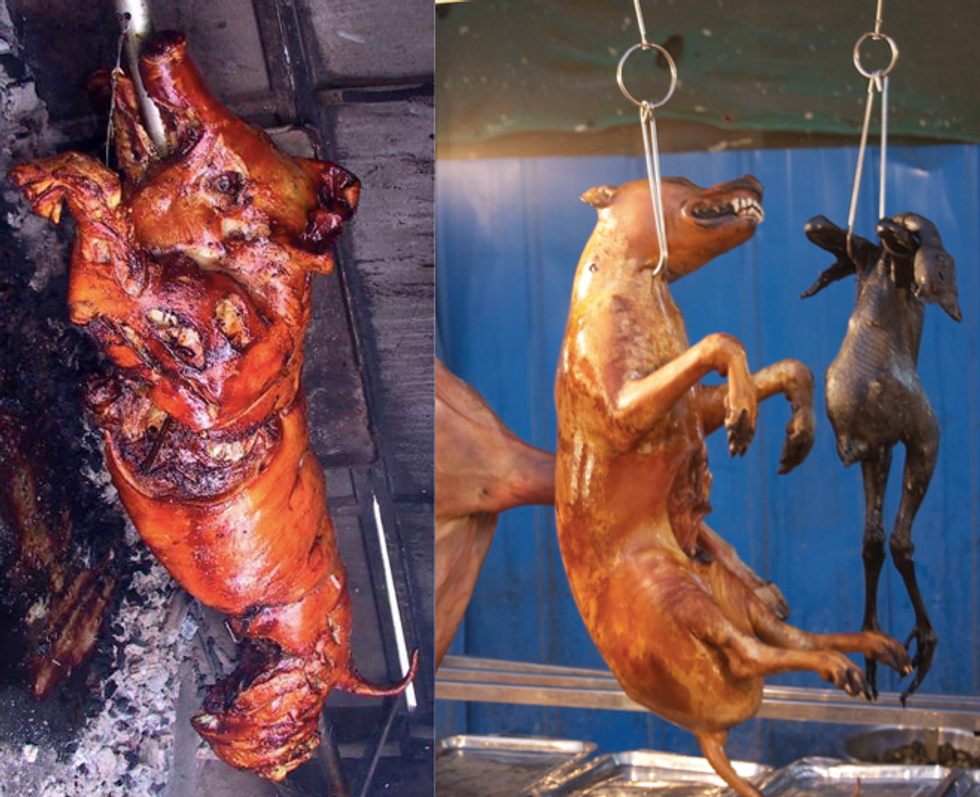 That evening I didn't do anything to be a better version of myself. I sat down at the dinner table and happily took the plate of shredded beef my mother had prepared for me. Annnnd then I threw up. I felt absolutely sick to my stomach. I didn't take another bite nor did I eat anything for the rest of the evening. The next day, I packed myself some tuna salad and headed to work like any other day. Then I threw up again. At work. After the first bite of my tuna salad. This was the day I became vegan.
Now most people know the terrible truth behind animal agriculture. If you went outside in the middle of Town Square and asked 100 different people what they knew about the big business I'm sure 99 of those 100 people would know exactly what's going on. Sad truth is, everyone knows about it, but no one wants to disappoint their taste buds.
In case you've never heard of the documentary "Earthlings," here are some pictures to give you an idea of what it's all about.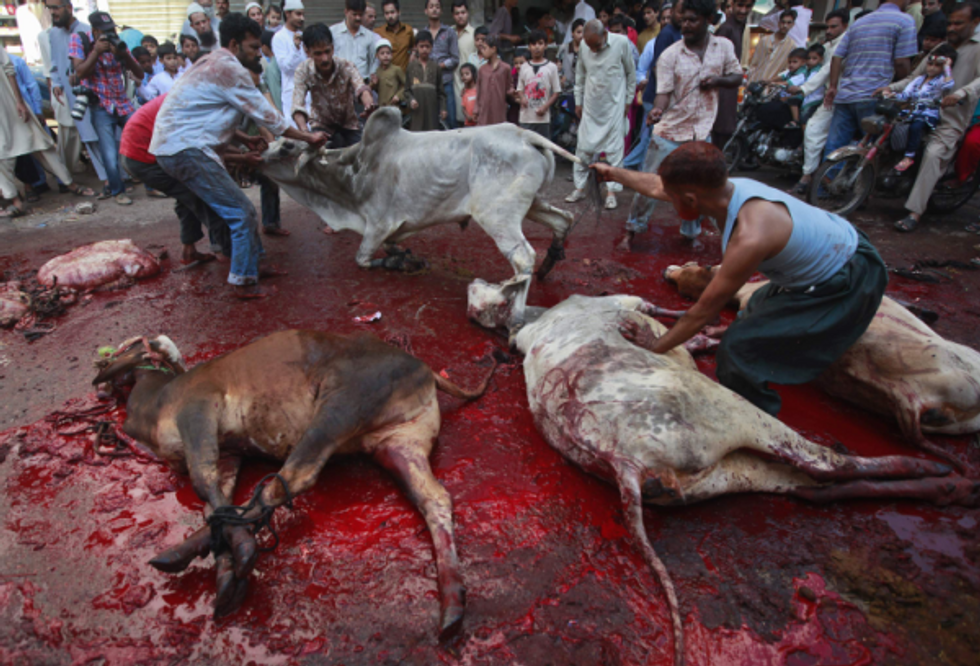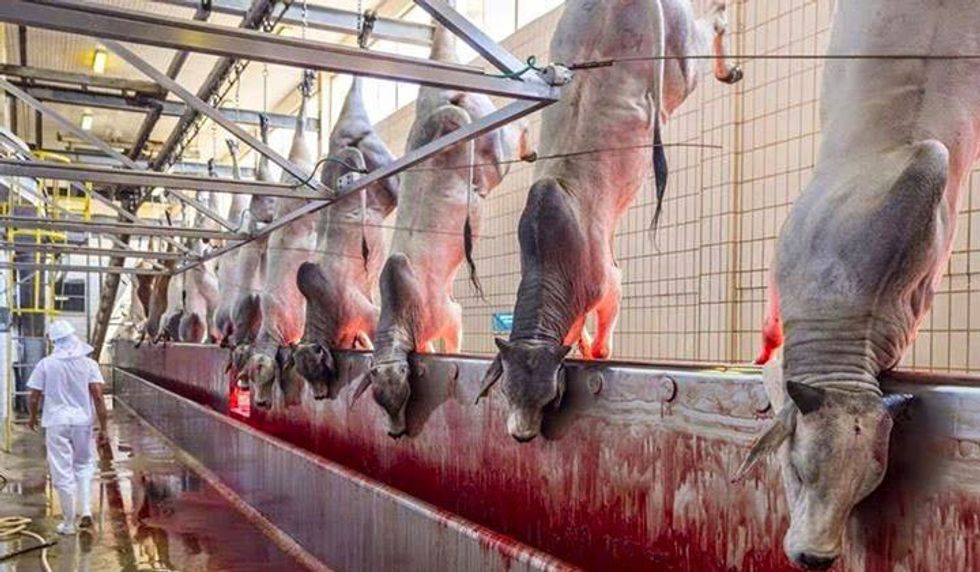 The truth is, animals are all forced to live in terrible conditions only to be slaughtered in terrible ways. There is no such thing as "humane slaughter," it is simply death. Male chicks are sent into a shredder because they can't lay eggs and they don't grow fast enough to be killed and sold for meat. Pigs have their testicles and tails cut off with a knife as soon as they're born and get thrown around and vividly abused. Cows never have the experience of motherhood for their baby calves are taken away from them after birth in order to save their milk for humans to consume. Cows also get hung up with their throats cut open while still conscious of what is going on.
The issue here is that most of us know all of this. Yet some can't actually bring themselves to stop eating meat and make the connection between this living creature and the piece of food on their plate. The reason for that is called Carnism. Carnism is the belief that we as humans NEED meat to survive. Just like Veganism is the belief that we don't need anything animal derived in order to survive. Carnism, as explained by Dr. Melanie Joy is a dominant and a violent ideology:
"Dominant, violent ideologies use a set of social and psychological defence mechanisms to enable humane people to participate in inhumane practices without fully realising what they're doing. In other words, Carnism teaches us how not to feel".
I'm going to get a little deeper here and say that by eating cows and pigs and avoiding dogs and cats we are practicing another form of racism: Speciesism. Not only are we creating our own personal animal hierarchy that defines which animals can be killed and which animals cannot, we are also saying that the human race is superior to other living creatures.
Thankfully there is a way around this. We just have to care enough to open our eyes and make the connection.