Clever people get a ton of benefits: their ideas are made reality by those who are less clever; they co-ordinate their own actions in a way that leaves them comfortable and moneyed; most of all, they gain the respect of others.
But how do we know when someone is clever? Well, it's a lot more superficial than you think.
Clever things happen in the brain and seeing as you can't mind-read, it's hard to know what someone is actually thinking. For that reason, we tend to base our judgements about people's character by their physical imprints on our perceived reality. In other words, things like what they wear, what they say and if they tend to fart in crowded public spaces affect our opinion of them.
This doesn't just work for things like thinking someone is super cool or dangerously unhygienic, it also works for how clever we think people are. So, if you're self-aware enough to realise how little of that quality you possess, then you might want to read up on these sneaky life-hacks that trick people into thinking that you're bursting with it! Respect and money, come hither...
3. Say That Things are Clever
"Now that, is a clever business model," says Frank, while he slowly nods his head, holds his chin and squints inquisitively. Lucky for him, it works. None of his suit-and-tie clad brethren follow him up with the deadly one-word question, "why?" Because that is as far as he is going with that thought. Frank doesn't know the first thing about businesses, let alone complex, abstract theoretical models of them! But he's giving the first technique a go. Lets see how it goes down.
"Mmm, you're right," says Kevin, unwittingly saving Frank's bacon and fortifying his false image of cleverness, "I can see how that works because..."
After a long explanation, to which Frank affirmatively nodded at what he thought were key points and went "Mm," at what he hoped were even keyer points, he says, "Wow, Kevin, I'm impressed with your knowledge of such things."
He knows he's struck gold when Kevin looks at the two grey-haired suits opposite them and nods towards Frank, eyebrow raised, "well, I learned from the best."
Then, the grey-haired big shots look at each other, nod, and hand over a contract for Frank to sign, "This is a once in a lifetime promotion Frank, we're handing over the business to you. All of it! We need someone smart, no, clever to run things, and we think you might just be the guy."
A flawless victory for Frank. Why did this work? Because who else would be able to know something is clever unless they are clever themselves? See? Irrefutable logic. I wouldn't go about trusting an idiot's idea of how clever something is. Would you?
[NOTE: This technique obviously works better if you have a slight incling that something is clever, because you run the risk of seeming like an idiot if in fact, whatever you're commenting on is not clever at all.]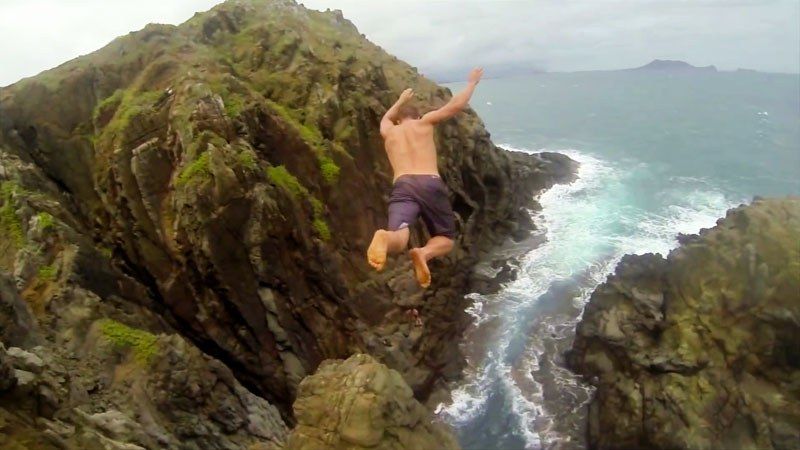 E.g. "that's clever":
2. Wear Glasses
The first technique has logic. There is a clear reason as to why it works.
This one lacks logic or reason, yet is one of the most powerful techniques of all.
It requires no effort whatsoever either mentally or physically, because all you have to do is let the glasses sit on your face. The moment they are worn, your exterior image begins to exude heaps of clever juice before you've even said a word.
So, unless you're already visually impaired, then buy a pair of glasses. They don't have to actually aid your sight for the technique to work, all they need to do is sit there on the bridge of your nose, looking down at the rest of the world, judging their idiocy.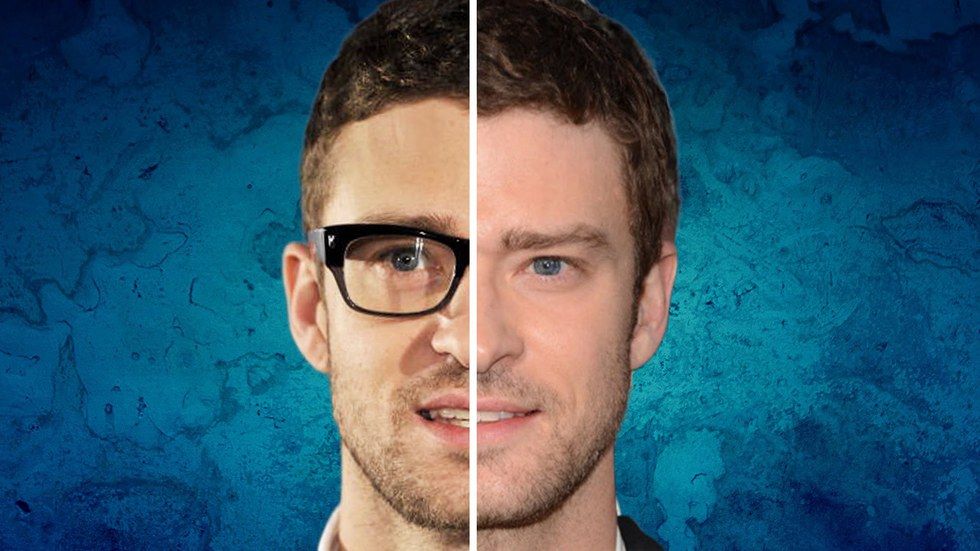 Justin Timberlake is a famous example of how even a hollow head can seem so clever that they become rich and famous.
I feel bad giving you a technique without an explanation of why it works, but as soon as I find out why not being able to see very well makes people think you're clever, I'll let you know.
[NOTE: People who are actually sight impaired are fine. However, this technique fails once other people find out you don't actually need to wear glasses, so you may have to weave a web of lies about the quality of your eyesight if using this technique regularly.]
1. Grow a Goatee, Then Stroke It
Picture this: Ricky Martin, the Puerto-Rican pop-star, is sitting at a cafe with an espresso on the table beneath his clean-shaven beard, which he's stroking with his thumb and forefinger, whilst looking up at the water pipes that surround the roof of the building.
What's he thinking about? Probably something dumb like, "How did I get here?" or "I bet one there is hat face dates lard in."
Now picture this: Ricky Martin, the Puerto-Rican pop-star, is sitting at a cafe with an espresso on the table beneath his 3-inch goatee, which he's stroking with his thumb and forefinger, whilst looking up at the water pipes that surround the roof of the building.
What's he thinking about this time? Definitely something clever like, "wow, despite the convex curvature of the roof and the irregular formation of the slatted tiles, it seems like the drainage system works perfectly," or "I am living the crazy life."
Did you spot the difference between the two copy and pasted sentences? No, not that one is further down the screen than the other, though that is one difference. The difference I meant was that in the second instance, Ricky Martin has a goatee. The goatee, by nature, effervesces images of ancient Chinese philosphers into our minds and then projects those images onto the wielder of the goatee, making them seem more clever (whether or not they actually are).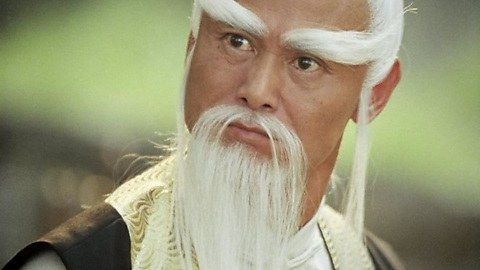 Those are some clever eyebrows.
[NOTE: loose, unwashed hair that goes beyond the shoulders will reverse the positive projection effect mentioned above, as images of violent bikers and Lemmy from the band Motorhead will fill the eyes of the beholder. Washed ponytails boost the effect.]
Now that you've read this secret tome that all the stupid clever people wanted to keep to themselves, you can slyly hide among them, reaping their benefits and leaving them to question who the real clever people are.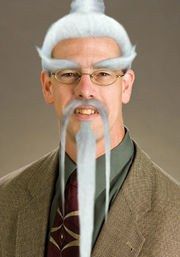 "Wow, this is a really clever article!" - Steve Stobden, Alumni.
Did these techniques work for you? Are you now stinking rich because you're the CEO of a huge charity organisation like OXFAM? Let me know if these methods worked below.