Rory Pan is an all-around dancer who balances both on the tips of her toes and the title of class president as well as a winner of Miss Atlanta. This all came crashing down once she had a freak accident, leaving her unable to walk for months on end. Her struggles of being both a successful dancer and student leader led to several struggles with school, dance and her recovery. I had the opportunity to interview her to understand how she approaches the art of dance and balances her passion with the rest of her demanding day and future goals.

---
Rory officially began to learn dance at the age of four, but she fell in love with it long before then. Her sister, Sally Pan, influenced her greatly in her dancing endeavors.
"I still have video recordings at home of me, jumping up and down… with my sister. I started officially… at my sister's dance studio, like Chinese folk dance, because my sister was already doing it."
However, Pan reveals an often overlooked side of her experience when she first started out dance.
"My mom wanted me to be disciplined, beautiful… feminine. I don't really like her reasoning (for me starting dance). I hated it at first, I really did. I cried after every class. But she kept me in it, and now I love it."
Many kids undergo the struggles of having to prepare for such greatness at a young age. Parents may force their children to be better and greater at what they do. This stress was present throughout Pan's childhood. In ballet, students start as young as 4 years old to train their muscles to stretch to the positions needed to reach perfection. As the children are still growing and forming, it's easier to stretch and gain the needed muscles rather than starting as adults.

There have been numerous instances when Pan wanted to quit. She describes that everyday, she is surrounded by a studio of girls who possessed the "ideal dancing body" that is impossible for her to achieve. A perfect dancer has to be tall, skinny, bend a certain way, have a good arch and so many other things to achieve being professional in ballet according to Rory. These standards motivate Rory to try as hard as she can in dance class everyday, but it is still discouraging seeing some of the other girls.
"Other girls that are naturally flexible [and] just naturally good at everything... [they can] slack off... and [still be] amazing. It's always disappointing when you 'try so hard,' but 'you're still not as good as them,' going into how being great isn't just practice and the amount of effort, but winning the "gene pool lottery," where your numbers are already chosen."
Rory has felt her journey was quite formidable at times, but her success paints a story full of perseverance and true passion. For her, dancing has had a positive impact in ways she could've never imagined.
"Dancing is an avenue in which I can really just disappear from the world... and be myself and express feelings that aren't tangible. People can have this avenue in which they move their bodies and have control and do what they love."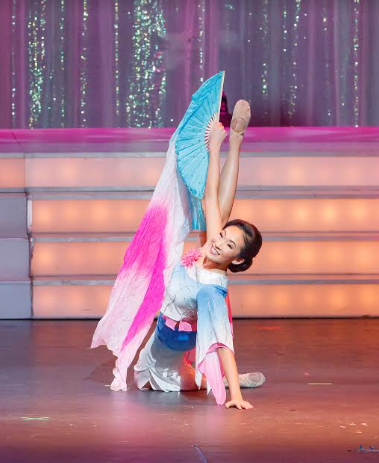 As a solo performer and group performer, Rory simply hopes to communicate happiness to her audience. The ultimate goal of dancing is to invoke various emotions in the audience through a variety of movements, speed, strength and facial expressions.
"Each dance has a different meaning. Some of them are really happy, but some of them are really sad and want you to feel something deeper..."
Her entire life came crashing down at one point when facing one of her biggest obstacles: losing her feet, her biggest assets as a ballerina. Rory had been attempting to exit her mother's car when her feet went under, and the tires continued to roll with Rory trapped under.
"The [injury] changed me tremendously. I've learned to never take anything for granted. I [felt] like I wasn't improving in any way. With that injury, I wasn't able to dance for 6 months, and just… sitting there not even being able to walk... my friends in my class going to competitions and watching their recitals… it just made me so sad. Now that I'm back, now I try even harder, and I love [dance] even more."
Her positive outlook and resilience are what she claims carried her through the six months in which she couldn't dance.
"Injuries do change you as a person, both mentally and physically, because as of right now I still can't do things that I did before – but it hasn't stopped me."
Though this obstacle put a halt on her dancing for over a year, she faces one even greater that threatens to stop her dancing altogether: society. Though she adores dancing, she doesn't plan to make it her main career.
"It's hard to do something that you love for work because then...there's more stress added onto it-- but that's not really the main reason. I feel like… I wouldn't be able to do dance because I wouldn't succeed...and it's hard when you love it so much but you aren't this ideal image."
She, however, assured me that although these societal expectations are burdening, without a doubt, she plans on continuing dance for the rest of her life through volunteer work and recreational teaching.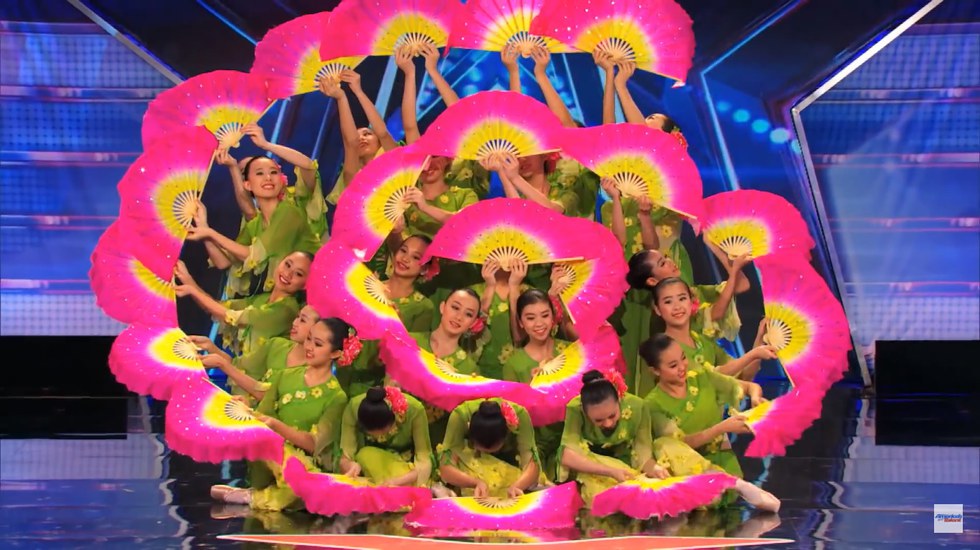 The ideal body image for ballerinas is very strict, very demanding and very controversial. To be considered an ideal ballerina, one must be slim with a long neck, a shortish to medium length torso and long legs with complimentary long arms and high insteps. He or she must be able to not only extend, but hyper-extend both of his or her legs and arms to conform into shapes and positions that audiences find amusing but he or she finds uncomfortable, or even impossible, at times.
Rory manages to do all this, while balancing her extracurriculars with academics and her leadership positions in both school and her community. She feels it is quite difficult, adding that she doesn't get any sleep like much of high school students. She tries to not waste time and procrastinate (which she finds difficult as well) by adhering to a set schedule. She explains how she takes advantage of breaks and lunch to fit in homework, while the hours after school are filled for dancing and directing.
"Time management is really everything. Breaks are important... but it's also important to have a social life as well. I always find a way to make it work."
As for leaving her impression on the student body of Northview High School and her community, Pan says looks forward to participating and communicating her message through her dances at the talent show and International Night. She's proud to be a dancer and ultimately hopes that she'll one day be able to inspire others who maybe lack confidence. She wants to help them find an avenue to express their personality and communicate their own message as well.
As for now, Rory continues to dance. She has made it onto America's Got Talent while being renowned in international competitions — all while taking her recovery into stride. However, her career may end early if society doesn't repaint this image of an ideal ballerina to fit the qualities that are reachable through practice and endurance. Like every other recovering athlete, ballerinas deserve time to reach the high bar.
For Rory, she'll never be able to arch her foot as much as a professional dancer can today, blocking her from her dreams. Despite her downfalls, she's still able to compete, win and influence those around her to fight for their own beliefs and dreams, too. She has become the prime example of a face of a new generation of dancers that will open up doors for change.
Cover Image Credit: Rory Pan