I am buried in work, as seemingly every college student is. It is that time of year where every aspect of everything starts to pile up. It is easy to become buried by work and expectations, but during this time it is increasingly important to sit back and take time to appreciate all that you have done.
Especially in college, it is easy to compare yourself to others, constantly feeling that you need to do more. Life escalates and you soon find yourself wide awake at 2 a.m with a book to read. This happens, and it is normal. Sometimes it is okay to close the book, get some sleep and take that as a time for self-care and rejuvenation. It is not part of the curriculum and you are rarely reminded, but take a quick break and take care of you. It will not be the end of the world if you just cannot finish that book for tomorrow's class. People understand.
Take a quick break! Whether it be just 10 minutes of drawing, a short stroll around campus, a 10-minute yoga session, or a phone call to a parent or friend, these brief moments of relaxation are pivotal to your self-care. And though it is instinctual to grab your phone for a break, I encourage you to allow your mind to wander using alternate methods. Do not confine yourself to the limits of societal expectations and a small screen. Step outside into the air or your creative zone and allow your mind to go.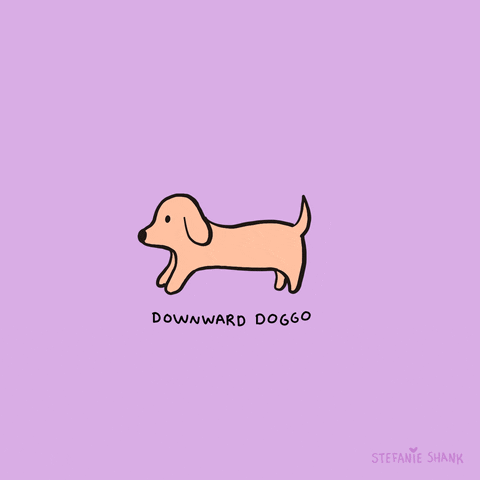 namaste Giphy