Most parents immortalize their children's youth through picture albums and home videos, and there is certainly no shortage of those things in my house either. However, the paintings that cover all of our walls are anything but typical.
Ever since he was little, my dad has idolized Frank Frazetta and would sketch characters out of MAD magazine. Although I'm incredibly biased, he's really good at it. Even at that age, his sketches were incredible, and he's continued to grow in his art ever since.
When he went to college, my father opted for a business degree, and continued to take art classes on the side. Around this time, the first paintings of my mother started to arise.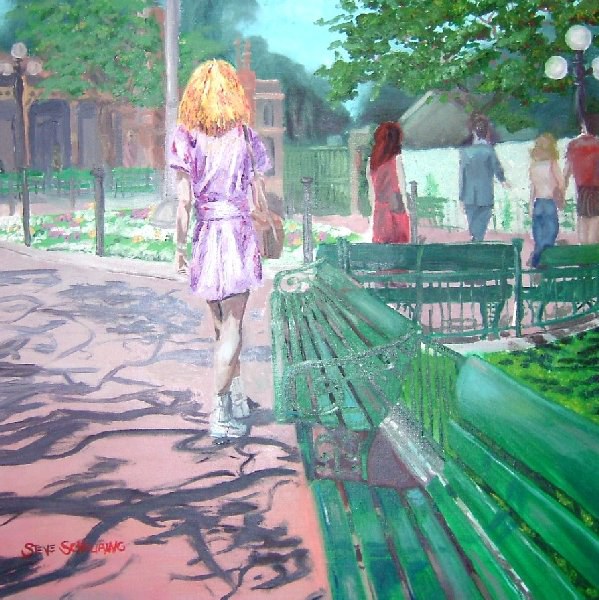 When my family began to take shape and his business career started to grow, art took a back seat. However he never lost his passion for art and after a business trip to Paris inspiration struck and he started to create again.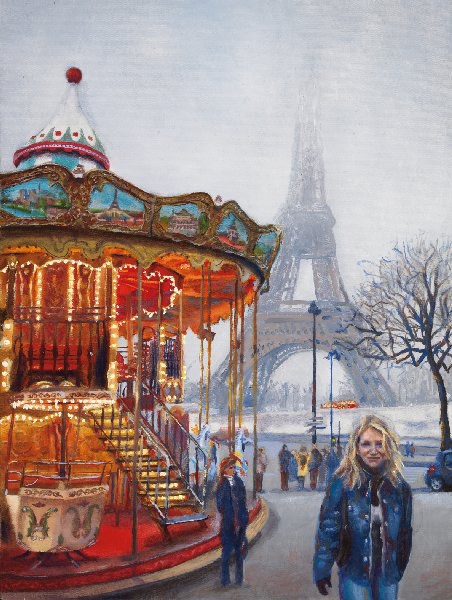 Our garage quickly became his art studio, and I can't remember a time when his car actually resided there, his easel and paints taking its place. My family quickly became his most frequent subjects, our lives soon commemorated in painting-perfect moments.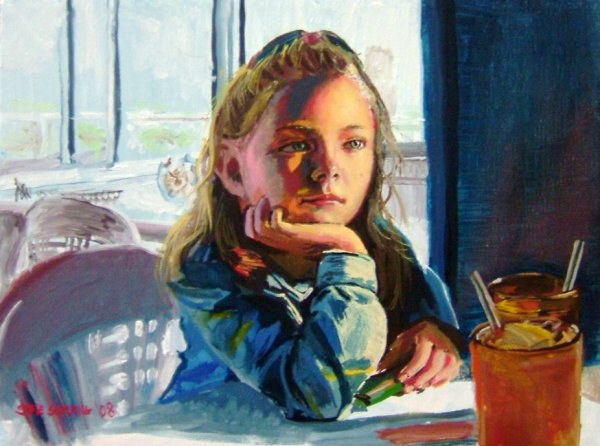 When I was really little, I didn't quite realize how incredibly rare my father really was. I thought that his talent was normal. I thought all parents could sketch perfect representations of Kim Possible on a whim. Sure, he was the only dad who came into Girl Scouts to teach us to paint still lives or taught my third grade class to accurately sketch a face, but I once again thought this was routine.
I complained to no end every time he took us to an art museum. I hated having to get dressed up, and found them incredibly boring. If he opted for an audio tour, I grumbled about the time committment. Now, I regret ever putting up a fight. My art knowledge has slowly accumulated without even realizing it, to the point that I am now able to determine the difference between impressionism and post-impressionism upon seeing them.
I cringe now just thinking of how bratty I was, only going with him to shows if he bribed me with promises of my favorite foods. Thankfully, I have since developed an appreciation for all the knowledge I have gained, and renowned art I have been fortunate enough to see in person.
I'm even more fortunate, however, to have a father who has depicted all of my favorite moments upon his canvas - beach trips, apple-picking, and many more. When asked if he will sell his original paintings, he always responds negatively, choosing to instead keep them to pass along to my siblings and me.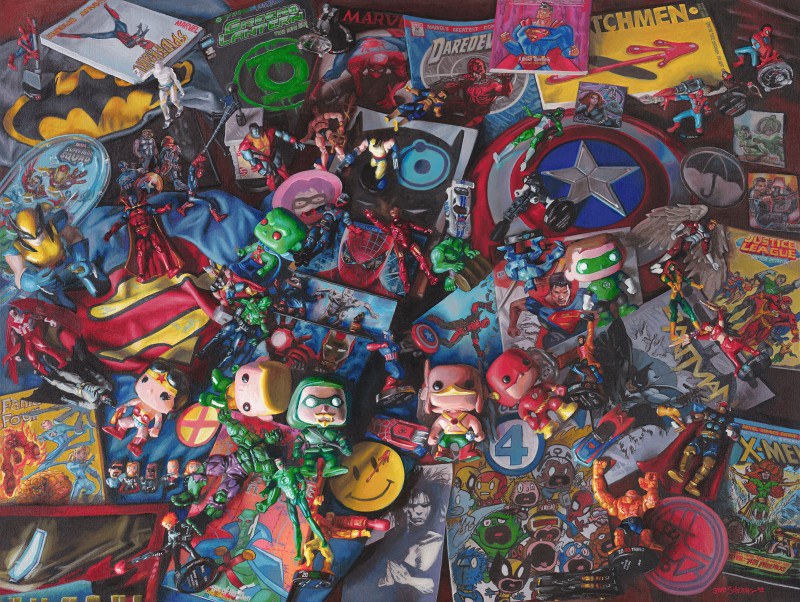 My senior year of high school my dad came into school to speak to an art class about his art career, and I was fortunate enough to sit in on his talk. The look of joy on his face as he talked of what he loved and got to share his talent was incredible. Although I haven't inherited his talent, and will probably always yearn that I had, just getting to see his happiness and success is blessing enough.
My parents are always the first to tell me how proud they are of each of my successes. I don't tell them how proud I am of them nearly enough, however. My dad has taught me that no excuse should keep you from pursuing your dreams.
Now, some of my favorite memories have been made fumbling with my own paintbrush alongside my dad within his little "art studio" in the garage.
I'm really proud of you, Dad.