Professional wrestling has garnered a reputation as a bunch of sweaty dudes and sexy girls fighting each other in a 'fake' form of drama and comedy. However, the athleticism these wrestlers have are beyond talented. Storytelling within a wrestling ring is what makes these athletes have more value to their character and personality every time they go out to perform.
Wrestling manages to pull you in as an audience member with various storylines that are reminiscent of other dramatic TV shows and movies.
A few of these past and present storylines may help this point that wrestling can tell amazing stories between characters that draw in their fans and invest more into the match.
1. Shawn Michaels vs Bret Hart
Two of the most gifted wrestlers of all time were popular at the same time during the 1990s: "The Heartbreak Kid" Shawn Michaels and Bret "The Hitman" Hart. Starting off with tag teams in WWE, both moved onto promising mid-card careers fighting over the Intercontinental Title. When Hulk Hogan and a host of other stars from the '80s left for rival WCW, both were fighting (literally and figuratively) to be the top star in WWE.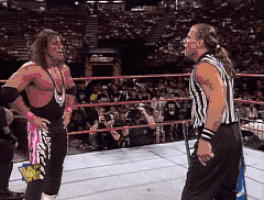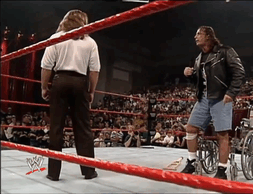 A once friendly rivalry turned bitter when Bret and Shawn started to butt heads over their own careers. WWE capitalized on this and turned this into a storyline, turning Bret into a staple of pure wrestling while Shawn became a 'degenerate' in Bret's eyes. Both would fight on camera and backstage before their storyline escalated into real life bitterness after the Survivor Series 1997 WWE Title Match. Overall, their rivalry told a great story of two great wrestlers just trying to prove who was the better man.
(YouTube: WWE)

2. Raven vs Tommy Dreamer
ECW's legacy as the third promotion during the 'Monday Night War' is still heard in chants across the country everytime something hardcore happens in the ring. Additionally, the 'grunge'-type promotion introduced some interesting elements of unique characters and stories. One great story spawned out of the rivalry between Tommy Dreamer and Raven.
Dreamer and Raven attended the same summer camp when they were younger, with Dreamer being the popular guy and Raven being the outcast.
Both eventually joined ECW and saw the first form of the rivalry when Raven attacked Dreamer in order to get revenge because Raven was jealous of Dreamer's popularity. Dreamer would fight back, although he would lose "no matter how hard I beat his ass." For two years, actually, Dreamer and Raven fought tooth and nail with Raven winning every encounter until Dreamer beat him in Raven's final ECW match.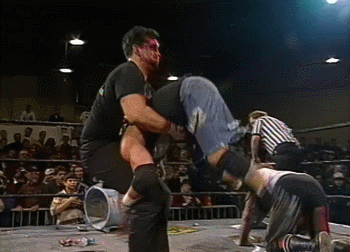 It was a perfect story that evolved when Raven returned to ECW and won the tag team titles with Dreamer a year later. The two put on amazing matches and told a compelling story of heated rivals taking it to the limit in order to finally put to rest a decades-old feud of summer camp kids.
3. Tommaso Ciampa vs Johnny Gargano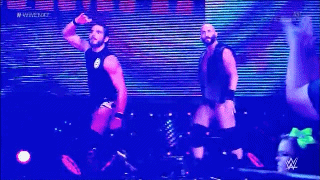 This current rivalry spawned from originally being two singles wrestlers thrown together on NXT TV. Forming one of the most popular tag teams, #DIY, both men put on amazing matches all the way until they lost to Authors of Pain in a ladder match at Takeover: Chicago.
As they saluted the crowd, Ciampa threw Gargano into the titantron...and all of our hearts were broken from that moment on. Ciampa would explain his actions, which was basically the fact that he couldn't stand Gargano getting more cheers and support than his own self.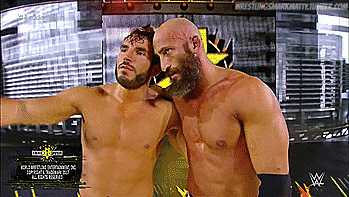 Ciampa eventually had to step back from NXT to recover from surgery while Gargano continued wrestling in great matches against Andrade 'Cien' Almas and the like. However, Ciampa would return after Gargano's incredible performance at Takeover: Philadelphia where he lost to NXT Champion Almas.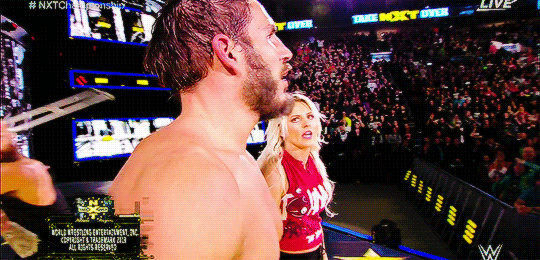 Their score with each other was finally settled at Takeover: New Orleans on April 7 in an Unsanctioned match that was incredible.
4. Sting vs The New World Order (NWO)
This story has actually been the blueprint for all 'One versus All'-type wrestling stories since Sting fought the NWO throughout 1997. Hulk Hogan's shocking heel turn in 1996 that established the legendary NWO faction left many wrestlers to choose between joining or confronting this powerful group. Sting, WCW's franchise, took to the shadows and donned a persona that was similar to Brandon Lee's character from The Crow.
For an entire year, Sting never spoke. His silence eventually spoke for itself, until he finally made a stand against the heel faction.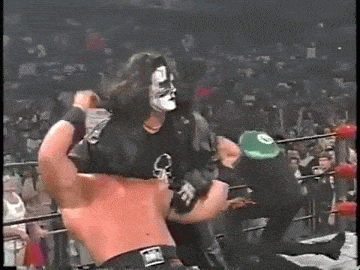 Sting became the top star once again by challenging Hulk Hogan for the WCW World Title at Starrcade in 1997, his first match in over a year. The crowd was heavily behind their hero with an edge in Sting, who finally won the title and became the savior of WCW. What a story.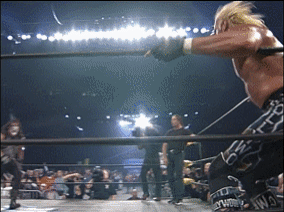 Overall, wrestling has some amazing forms of storytelling that are summarized with these four examples. Still not a believer, just watch a random episode of Raw or Smackdown. There is a good chance one of those stories will get you invested.