Many of us are absolutely "shook" by this sudden collaboration from Don, a heavy action Indian gangster movie, to Camp Rock 2, an American teen camp musical. Priyanka Chopra has been a star of Indian cinema, and we've all admired her way before Quantico ever came out. As an Indian, seeing Priyanka and Nick Jonas is so unusual. It's the life we all live and have been immersed in since birth through assimilation in America, being Indian-American but now there's a face--an image--to what we are and how we describe ourselves. It's kinda cool.
Also, can we take a minute to appreciate that Nick flew all the way to India with his family because he wanted to have a traditional engagement with Priyanka? Meanwhile, out here I can't even get a text back. Right, girls?
However, the Desi community is all relatively "shook" and here's what they're wondering about the wedding and the couple, in general:

(Desi community usually refers to anyone from the "brown" community like Pakistan, Indian, Sri Lankan, Bengali, etc.)
1. How did this even happen?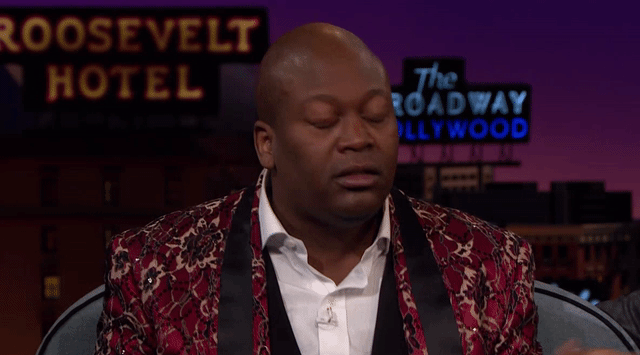 Giphy
We don't even know. We're still so shocked. It's not settling in.
2. Is the food going to be too spicy for Nick?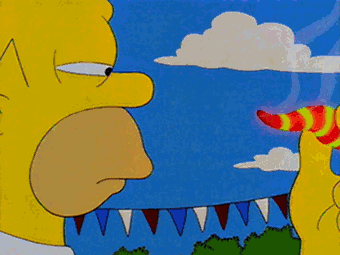 Giphy
We've all heard the stereotype that white people can't handle spicy food. How food-cultured is Nick? Is he going to cry after eating a kulfi (Indian Ice Cream)?
3. Is #Niyanka going to have a traditional wedding?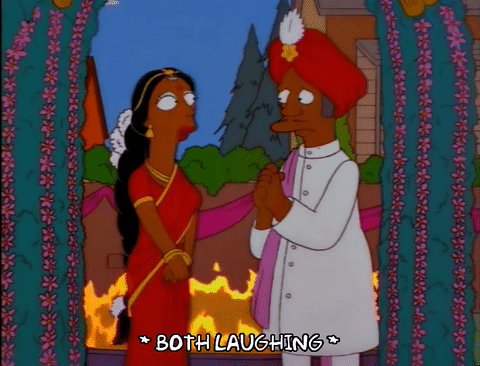 Giphy
Pardon the hashtag, but I don't have a couple name, so we're going to stick with that. Since they both had a traditional engagement, will there be a traditional wedding too? Which brings me to my next point...
4. If they have kids, is religion going to be a conflict?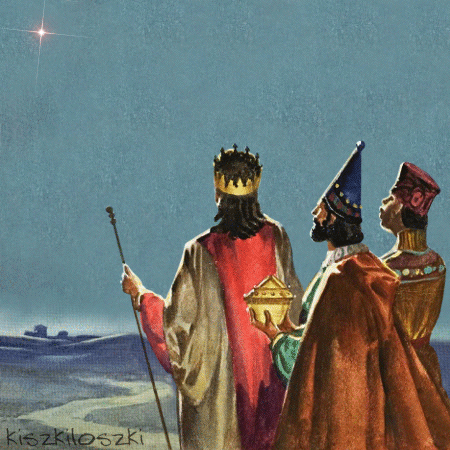 Giphy
Priyanka is a traditional Hindu. Nick is...well, I'm not sure. He and his brothers were homeschooled in an Assemblies of God household. According to interviews, he has acknowledged his journey with God. Time will only tell what will happen.
5. How on-board are #Niyanka 's parents with the marriage?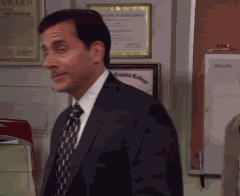 Giphy
Is Michael Scott's "No! God No!" the same reaction when Priyanka and Nick told their parents about their love for each other? Is the parents' support a media front or do they actually support the kids? Did Priyanka's parents want her to marry an Indian boy with similar interests to her family or are they okay with Nick? Is Nick's family happy about Priyanka and her Indian heritage? There are the real questions.
6. What's Nick's favorite Indian restaurant? 
Trust me, we want to know. Desi people know all the best Indian restaurants, the "white-washed"' Indian restaurants, and the ones that just suck. So, Nick, you better have a good pick or else you'll be shamed by the community.
7. Does Nick know how to tie a "narra" or is he using elastic in his pants?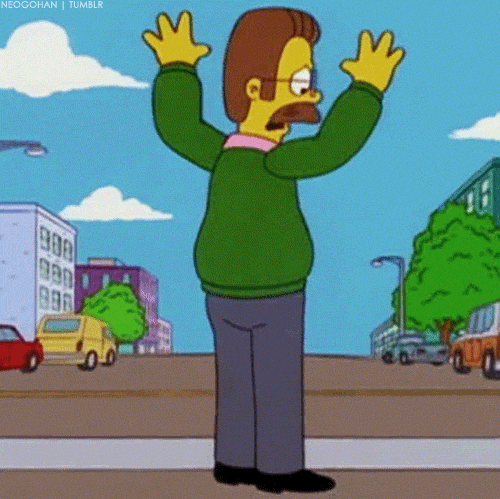 Giphy
For those of you who don't know, a "narra" is basically a cloth string. You know how some of your pants have laces in the front or strings that come out that when you tie them or pull them, your pants before tighter? No? Okay, well you know how your hoodie has those strings and when you pull them the hood becomes tighter? Well, commonly in Indian tradition, the pants have a "narra" which is what we refer to as the string that tightens the pants. We're all wondering if Nick's gotten the hold of that or he took the easy way out and his pants just slide on and stay because he put elastic material in them, which in my opinion, is cheating.
8. Does Nick know how to do Bhangra or is he just going to do the disco on the dance floor?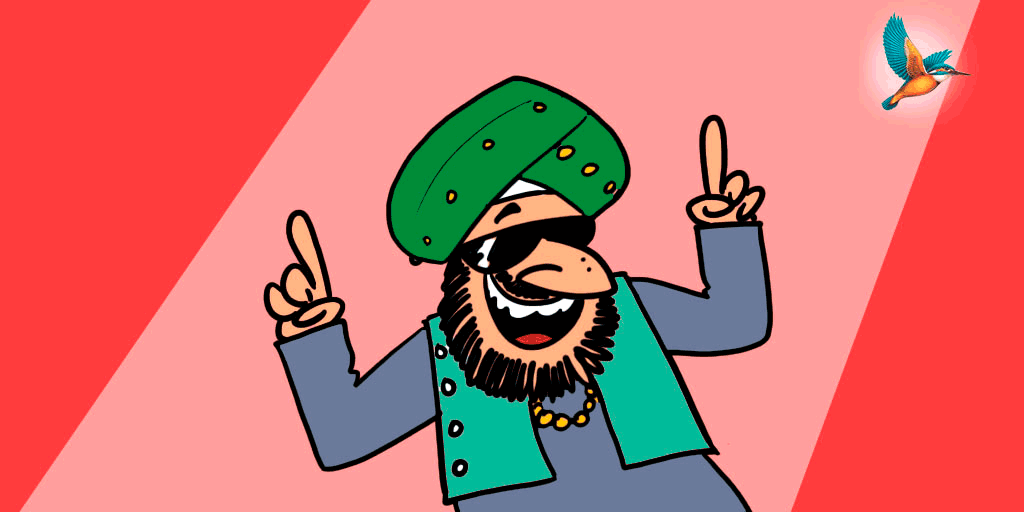 Giphy
Bhangra is a style of dancing and music that comes from Northern Indian, the Punjab region. It's the most LIT out of all Indian music and dance forms. Trust me. Everyone agrees. No argument. If you're "brown" and can't do Bhangra, that's a shame. Go to your nearest dance studio, ASAP!
9. Will they even have Punjabi/bollywood music at the reception?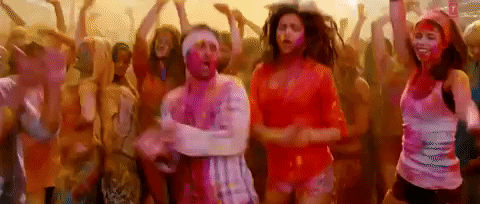 Giphy
Priyanka, you better or it's going to suck-- you already know.
10. Has Nick always had a thing for brown girls? 
So I googled, "Nick Jonas Dating History" and here's what I found: Miley Cyrus, Selena Gomez, Delta Goodrem, Olivia Culpo, Kendall Jenner, Kate Hudson, Lily Collins, Georgia Fowler, and finally PRIYANKA. Okay, so maybe not?
11. Will Nick sing "Lovebug"? 
It's a famous Jonas Brother's song if you didn't already know. If he doesn't sing "Lovebug" to Priyanka at their wedding, is Priyanka even actually married to a real Jonas brother? I don't think so.
12. Will Nick sing at his own wedding at all? 
It's kind of a cliché. He has too!
13. Does Nick really wanna do all that Indian cultural stuff? 
Bring exposed to a new culture is amazing but it's also intimidating because you don't fit in, yet you want to. It's scary and new, and most people are forced out of their comfort zones. How is Nick doing?
14. Is Nick going to start learning Hindi?
For Priyanka's sake, you know? Also, he can't keep watching all the Bollywood movies on subtitles, which brings me to my next point.
15. What's Nick's favorite Bollywood movie? 
Does he even like Bollywood?
16. How much backlash is Priyanka actually getting right now?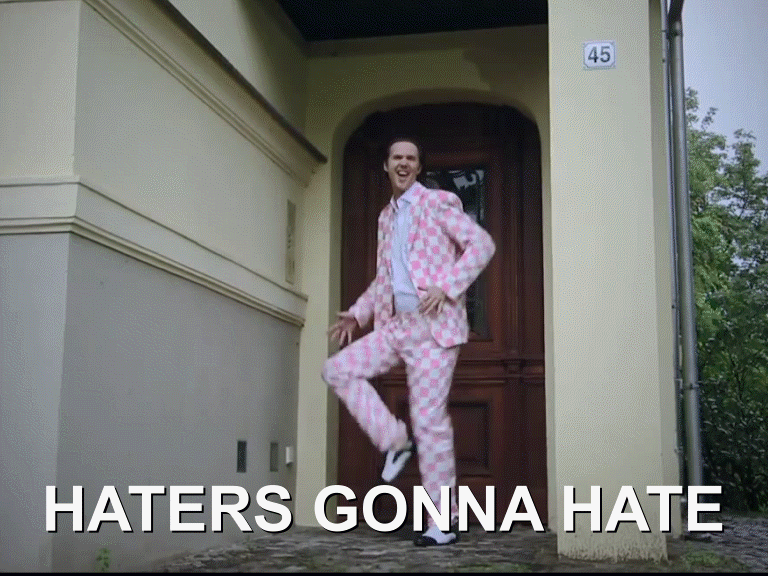 Giphy
Priyanka got a lot of "eh" vibes from the Indian community after Quantico. Although we loved the idea of her integration into American media, she disappointed a lot of with a character named "Alex Parrish." Priyanka still has her Indian accent in the show but was deemed as "white-washed" by the entire Indian community after watching that show. We were confused: why not embrace your culture? Why not have a character with a more embedded Indian background or even Indian name? Why not get a character that fits her instead of playing in a majority white television industry? Why not bring in the diversity? A lot of the Indian community feels like Priyanka has strayed away from the culture to be more active in Hollywood and is changing for Hollywood rather than assimilating in the sense that we had hoped for. We're proud of her though for getting this far, but we're also pretty discontent with how she's done things.
17. Is Priyanka only marrying Nick to further her outreach in Hollywood?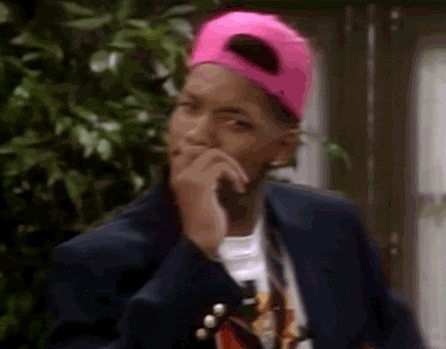 Giphy
Sorry, Priyanka, but we have to ask. Going back to question #1: How did this even happen?
18. Is the age difference going to be a problem?
Priyanka is 36 years old and Nick is 25 years old. Wow, 9 years--almost a decade apart. Are they going to have trouble relating to memes and movies?
19. Will it even last?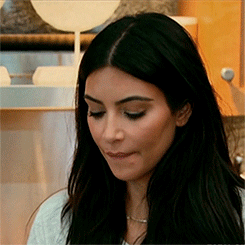 Giphy
or is it going to be another Kim Kardashian Scenario, where Priyanka breaks up with Nick, gets super rich after the divorce, gets her name out in Hollywood, and moves on to the next man?
20. At the wedding, are any of the famous Indian singers going to collab with the American singers?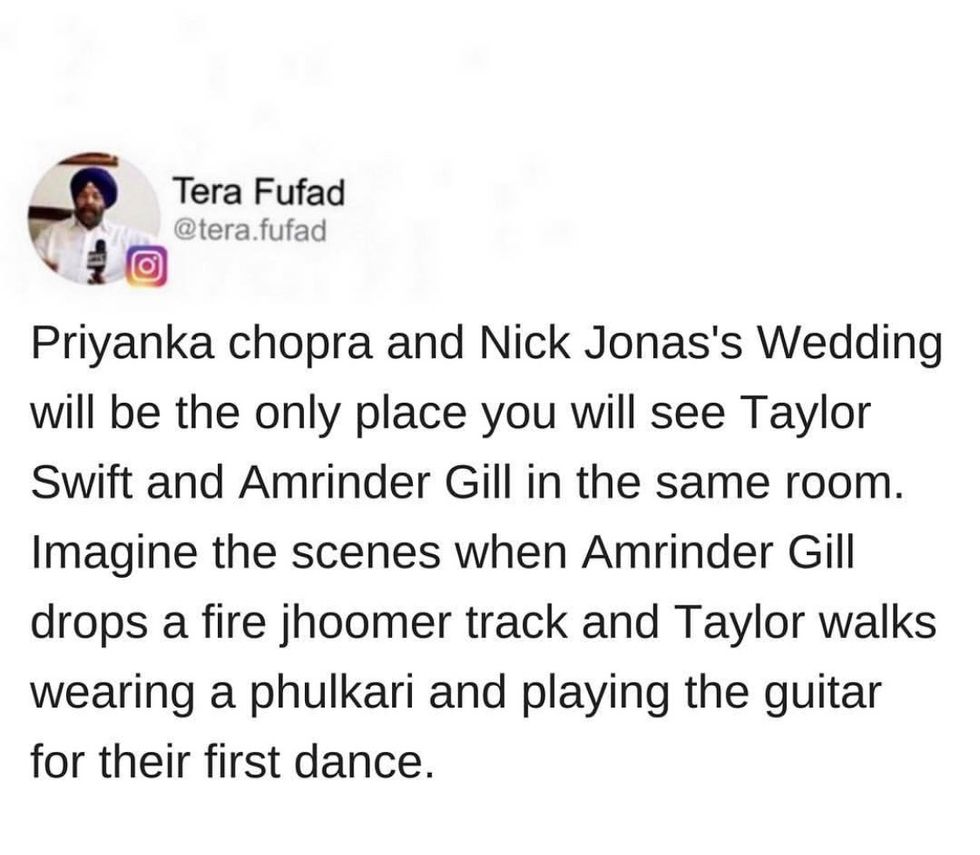 Instagram
Honestly, if that happened not only would I cry, but also the singers would make about a trillion dollars because they would be getting money from the Desi community and the American community. We would be so in love and in awe. Let's all take a moment to fold our hands together to pray to God that a collab happens.
21. Are Priyanka and Nick ever going to do movie together? 
The ultimate collab. We're not ready, but we're ready. I'm trying to picture Bhajirao Mastani (an epic Indian historical romance about an emperor and his wife and mistress) and Jumanji (a video game in a jungle) together and it's not looking too good, but I guess it could work.
22. Also, how do the rest of the Jonas brothers feel about this? 
Honestly, I totally forgot about the rest of the Jonas brothers. What're they up to? Do they still exist? What are their names? Kevin? Gary? Craig? Richard?
23. Are the Jonas brothers going to preform at the Sangeet together?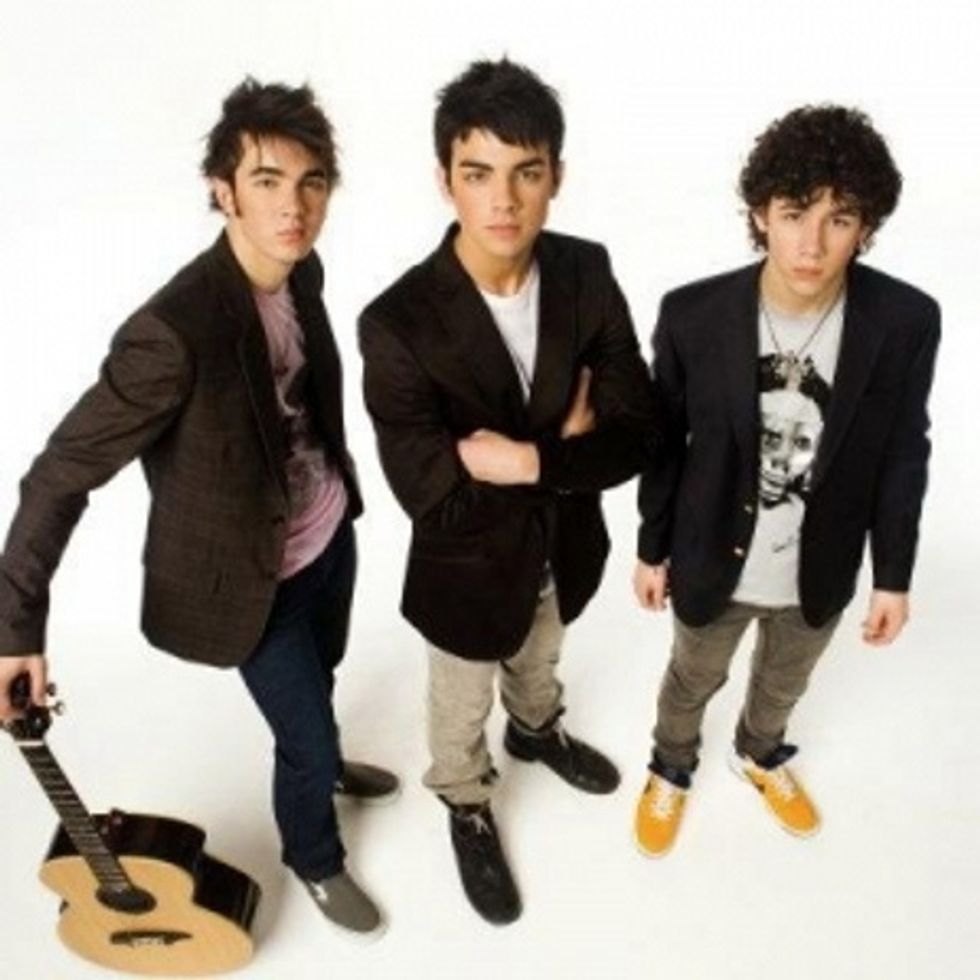 c1.staticflickr.com
The Sangeet, in short, is an event where henna gets applied to the girl and there's a lot of dancing. In other words, it's kind of like a bachelorette party for the girl in a traditional Indian manner, of course. So are the Jonas brothers going to perform together at the Sangeet?
24. Has Priyanka explained to Nick how extensive an Indian Weddings is or is he going to be really confused when his shoes get stolen and haldi (turmeric) is applied to his face?
I stole this off of twitter. Forgive me, Riya Patel. And yes, we really do put haldi (tumeric) on the bride and groom--it's tradition.
25. Is Nick Jonas ever going to attempt a Bollywood song?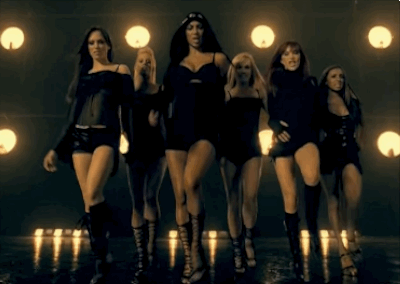 Giphy
"Which one?" is the real question. It better not be "Jai Ho" by the Pussycat Dolls, Nick. You can do better.
26. Is Nick going to convert?
Or is Priyanka going to convert after the wedding? Or are they both just going to ignore that part and see where life takes them? I feel like it's going to be the latter, but who knows?
27. Is the child of #Niyanka going to identify more with Indian culture or American culture? 
It's not the matter of religion, but the matter of identity. Many immigrants, when they arrive anywhere new, are conflicted about their new identity and how to express both. Many of our mixed-race friends also have the same problem. We're wondering if #Niyanka's child will too.
28. Is Priyanka Chopra taking the Jonas last name? 
According to media reports, Nick has called Priyanka, Mrs. Jonas, but is Priyanka down the that or is she going to stay a Chopra for life? Nick Chopra, on the other hand, sounds pretty neat.
29. Are Priyanka and Nick going to have kids right away?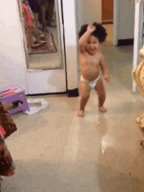 Giphy
Remember question #18 where I explained the age gap.....yeah.
30. Where is #Niyanka going to live?
Will Priyanka ever want to return to India, her home country, or now that she's so immersed with Hollywood culture, she's going to stay here? Coming to the main point, where are Priyanka and Nick going to settle down in the states? P.S. Can we visit?
31. Most important question: Are Nick's roti's round?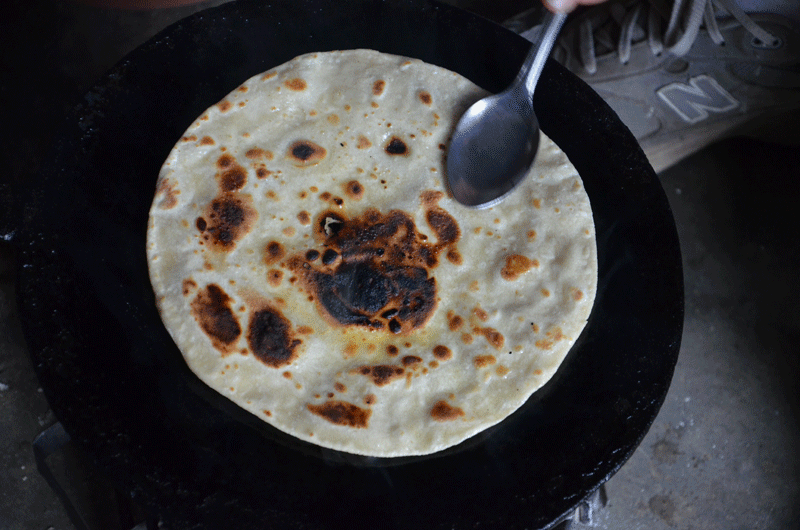 Giphy
For those of you who don't know, a roti is a tortilla basically but a little different in texture and grain. It's something you eat with every meal and every dish. There is a joke in the Desi community that is you don't have a round roti/chapati, you won't get married. So we're assuming that Priyanka's obviously marrying Nick because his rotis ARE round.