After the horrifying results of this ugly election, I found myself seeking healing and I found both it and wisdom in the form of poetry from three powerful female poets. The first Rupi Kaur, is the author of an amazing collection of poetry and ink drawings titled, "Milk and Honey," in which arise themes of sexual assault, domestic abuse, empowerment, and self-acceptance.
As I considered what will be a horrid administration for queer rights, I pondered one of her quotes, "and here you are living despite it all." I found this incredibly powerful due to its simplicity and its raw energy. We have survived much worse and we indeed can live through whatever those two hateful men and their administration throw our way.
Additionally, I found Rupi Kaur's poems about sexual assault particularly disturbing in light of Trump's history of sexual assault. Her quote, "you pull the lump in your throat out with your teeth and say fine numb really" sticks in my mind as I imagine how survivors must feel as Trump becomes president: silenced, scared, and empty. However, despite this alarm, I am grateful to have survivors voices such as hers being heard and taken in.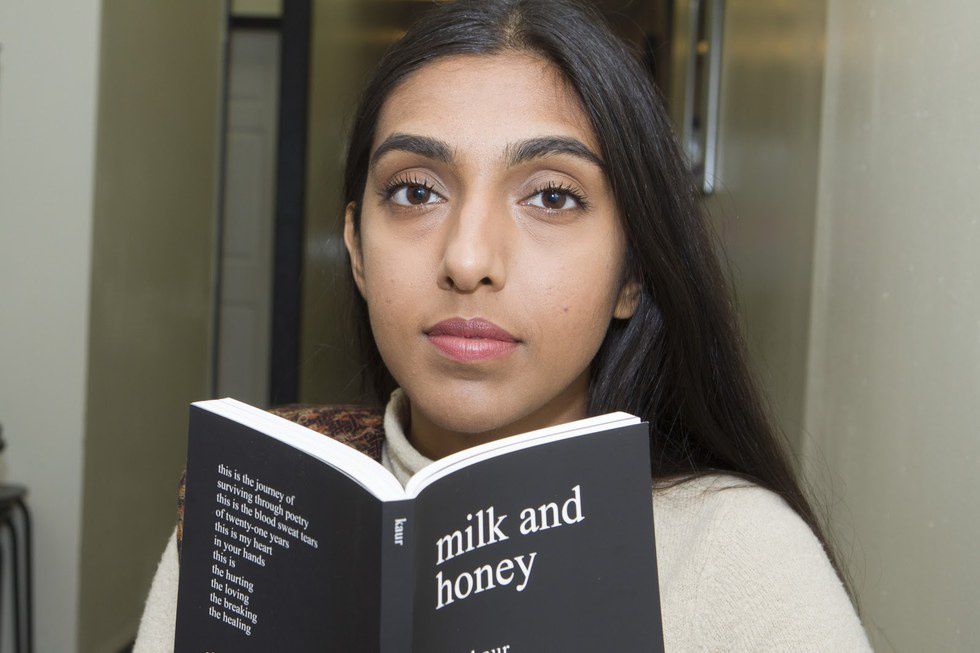 Additionally, Rupi Kaur's empowering poetry about female sexuality and self-love lifted my spirits. I particularly resonate with one of poems when she writes, "when he finishes what he's started, it's me who looks to him and says that was magic". I believe she perfectly encapsulates what I hope for in intimate experiences between men and women, where everyone feels good and experiences "magic". I love this next simple poem by Rupi Kaur because it very simply and elegantly answers the many questions I have about loving and being loved, "how you love yourself is how you teach others to love you." Our love and hopefulness must be drawn from our own selves before we can give it or receive it.
So as you venture into this next year with apprehension in your shoulders and maybe even fear skulking in the back of your mind, also accept into that beautiful, resilient heart of yours that amazingly talented women such as Rupi Kaur have wise words to mend your hurt, add wind beneath your victorious wings and add brightness to your outlook upon the future.